This post was brought to you by the makers of Sutter Home. I received compensation to write this post through the Sweet on Spice program. All opinions expressed are my own.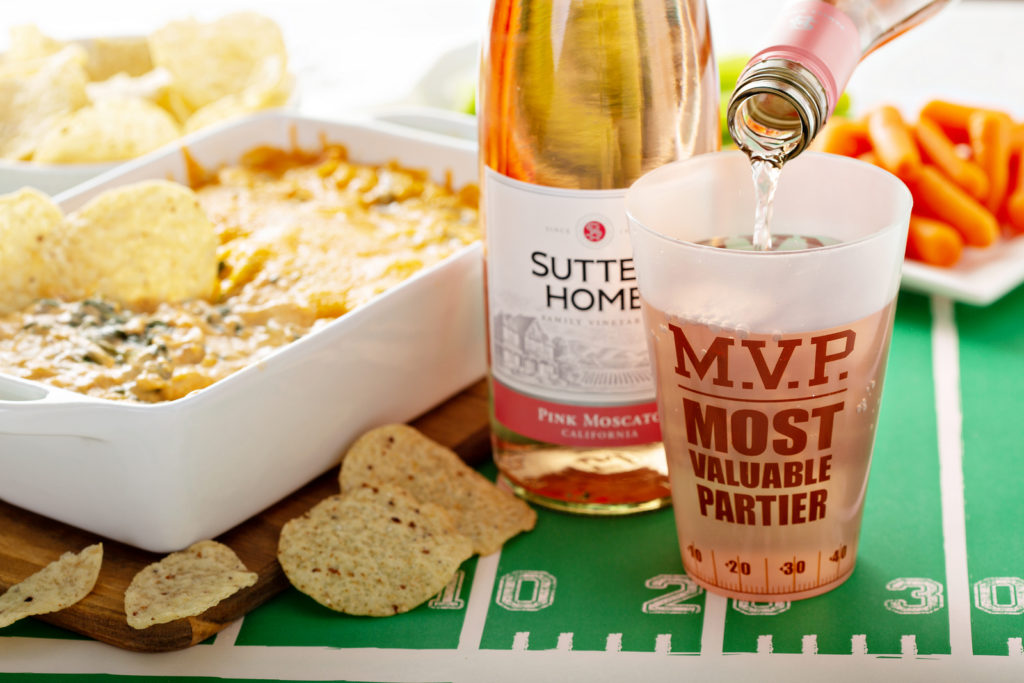 I love game day!  It gives me a chance to show off my tailgating skills and highlight awesome tailgate recipes. If you have been following me for a while, then you know that I take pride in creating tasty recipes that are fail-proof and requires minimal prep time. http://bit.ly/2MMLQ5P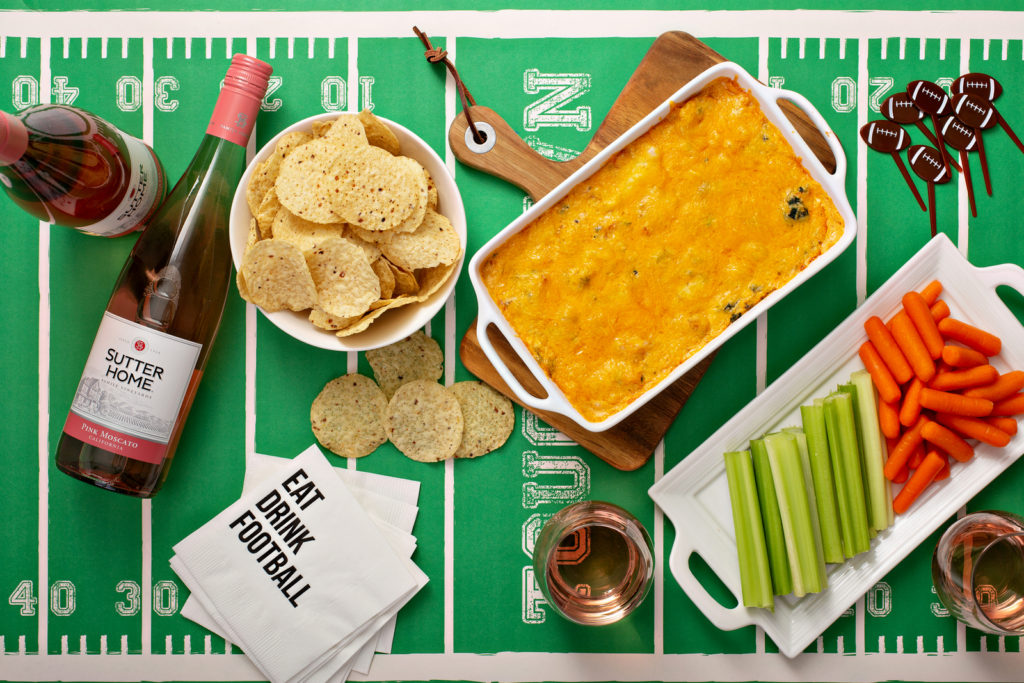 This dip is a remix of a classic chicken buffalo dip with a twist. It's spicy, rich, and pairs perfectly with Sutter Home's Pink Moscato.  (Fun fact:  Sutter Home was the first wine that I ever tasted.)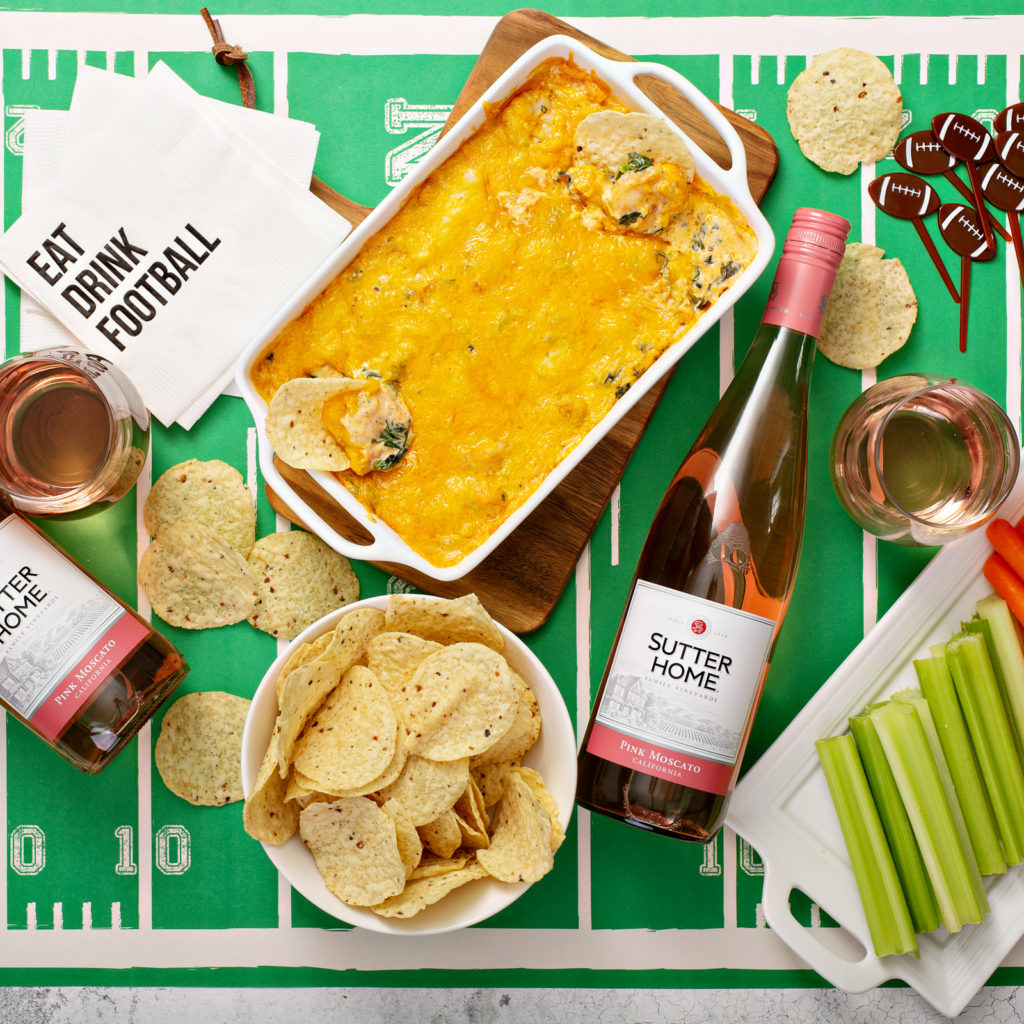 When you create this dip you can get really creative with dipping options. I always like to give my guests a variety.  I added celery, carrots, and tortilla chips. You can also add pita chips, pita bread, and potato chips. The saltiness in the chips pair really well the spicy dip and sweet wine.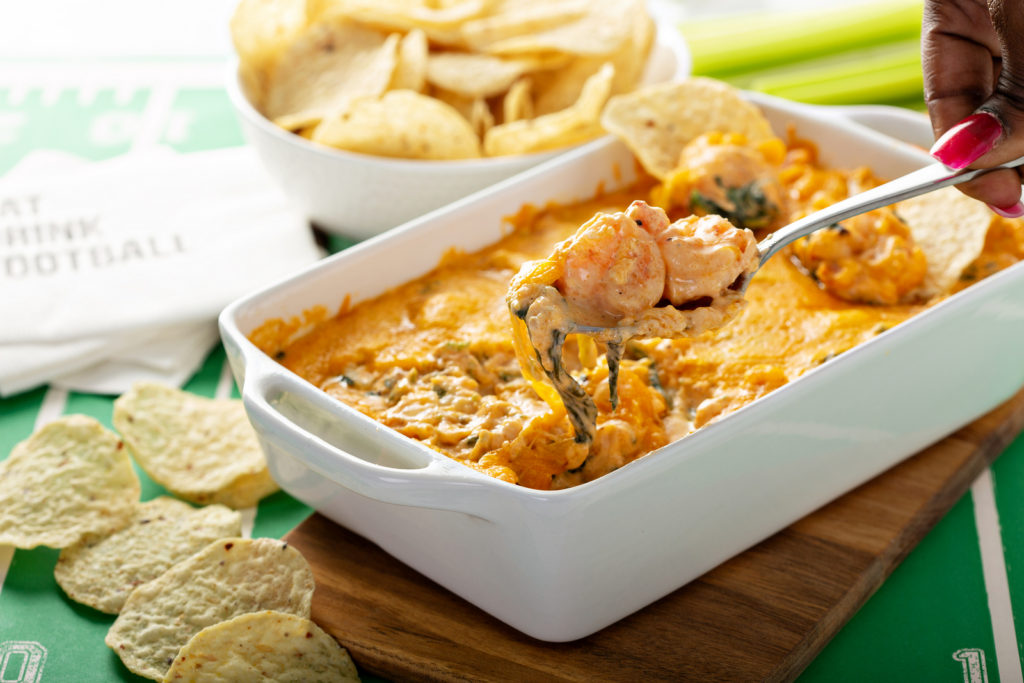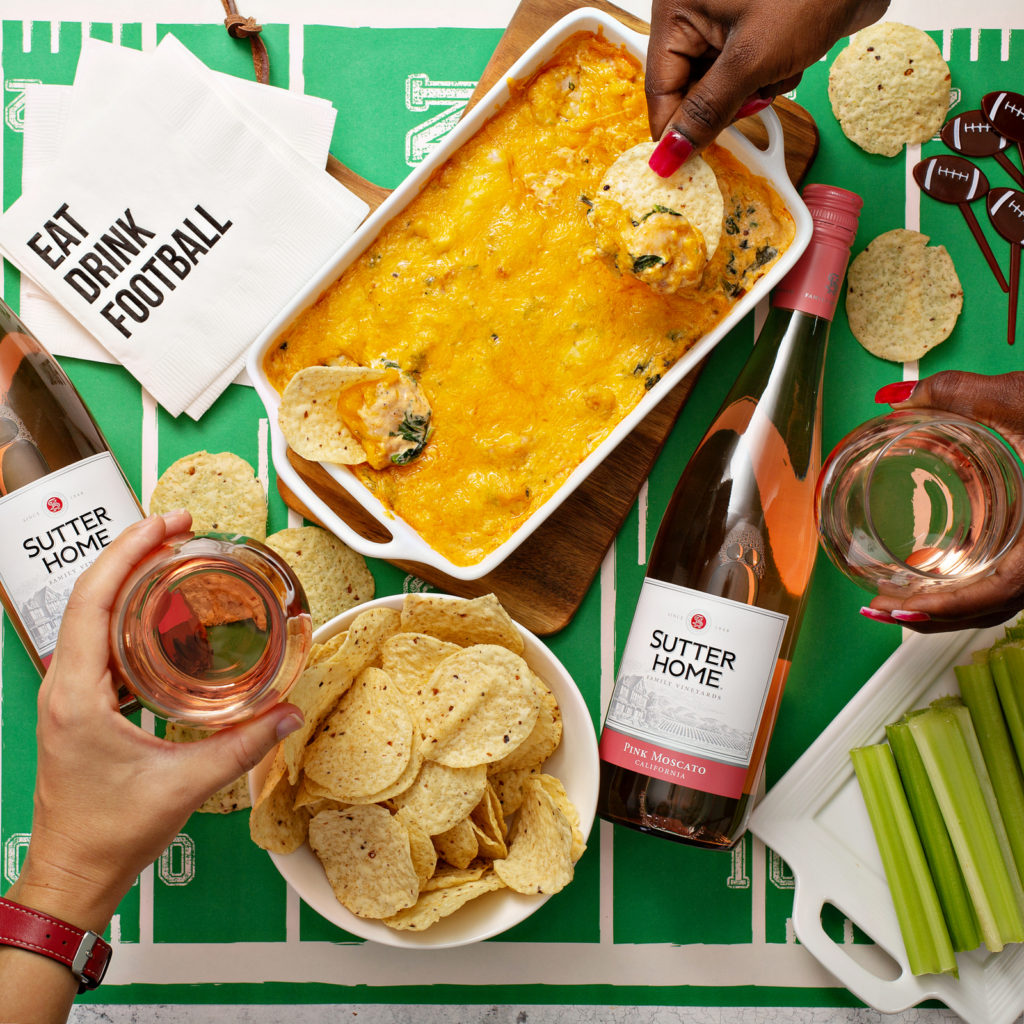 While creating this gameday recipe I picked up all  at the local farmers market. The farmer's market offered the best value for the price for the shrimp. Since the shrimp is the main ingredient in this recipe I wanted to shop where I would get best quality. And I was able to purchase a bottle or two of Sutter Home's pink moscato.
I am a lover of good food and wine pairings, even it's game day.  The spiciness of the dip pairs extremely well with the sweetness of this particular wine, and the pairing has great contrast and texture.  Sutter Home's Pink Moscato is light, sweet, and refreshing.  This recipe is sure to be a touchdown at your tailgate!
Photos By: Veselovaphoto 
Spicy Shrimp Buffalo Dip 
1 pound of medium shrimp 
4 tablespoons of Fred's Hot Sauce 
1 cup of spinach 
3 tablespoons of diced jalapeños
3 tablespoons of diced onions 
Salt, pepper, and garlic salt to taste 
1 package of cream cheese 
2 cups of sharp cheddar 
2 cups of grated pepperjack cheese 
3 tablespoons of oil olive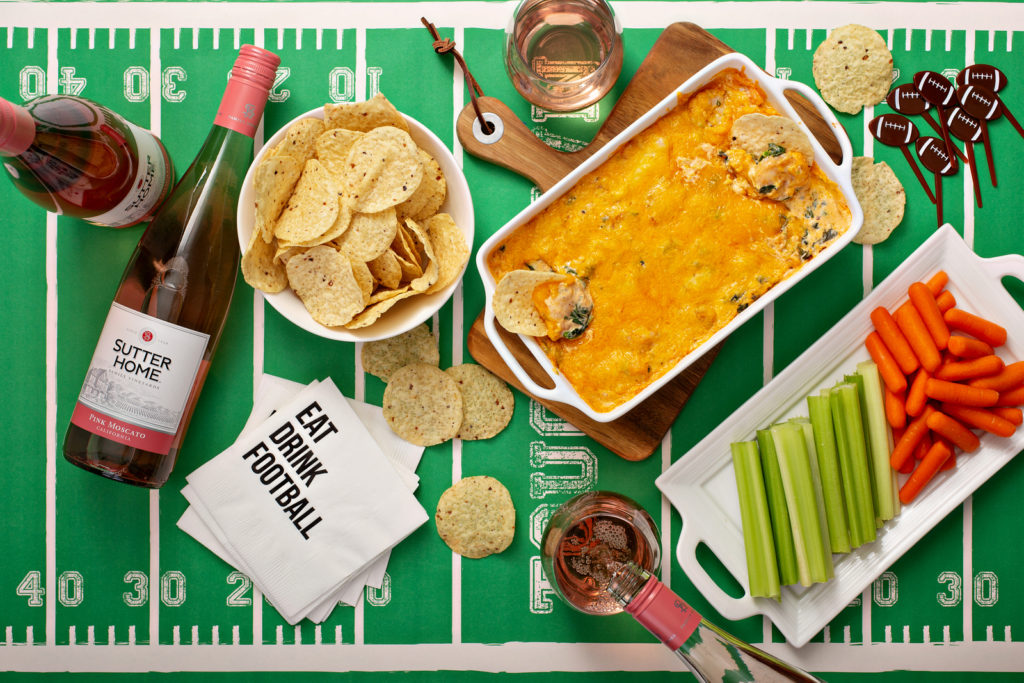 Directions 
Sautée diced onions and diced jalapeños 
Add shrimp and spinach
Add salt, pepper, and garlic salt 
Sautee for 7-10 mins 
Set Aside 
In a bowl, combine cream cheese, shrimp, pepperjack cheese, sharp cheddar cheese, and hot sauce
Mix the mixture well 
Spray non-stick spray to baking dish 
Pour mixture in baking dish
Top with sharp cheddar cheese 
Bake for 25 minutes
Serve and pair with a sweet chilled wine like Sutter Home Pink Moscato!