Who doesn't love a great raspberry lemonade cocktail recipe? This deliciously perfect Raspberry Lemonade is the kind of summer drink you want to whip up just about every day to cool off during a hot and humid summer. Curious how to make it? Keep reading to see here….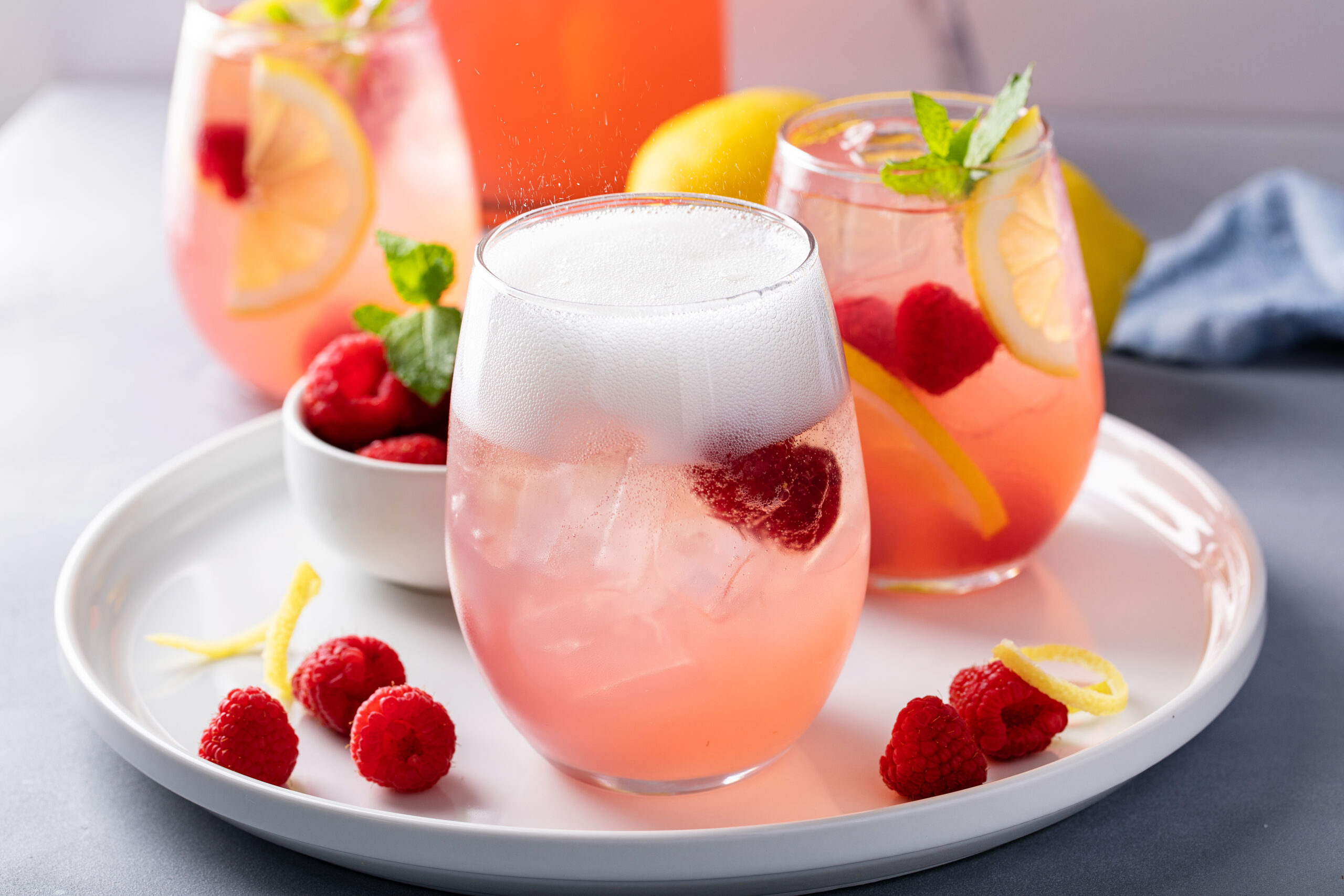 DRINK TIPS + ALTERNATIVE VERSIONS
Want an different alcoholic version? This tastes delicious with your favorite flavored vodka.
Want a non-alcoholic version? Just add either sprite or squirt to this drink (minus the Prosecco) and it makes for the perfect refreshing non-alcoholic version.
Want to make ahead? This is the perfect easy to prep-ahead cocktail recipe. Just make everything BUT the Prosecco – throw in the fridge – once guests arrive add Prosecco.
You can also make various varieties of this same cocktail from blueberries to strawberries to blackberries and more. Just replace fruit of your choice in place of the current berry in this cocktail- voila = enjoy!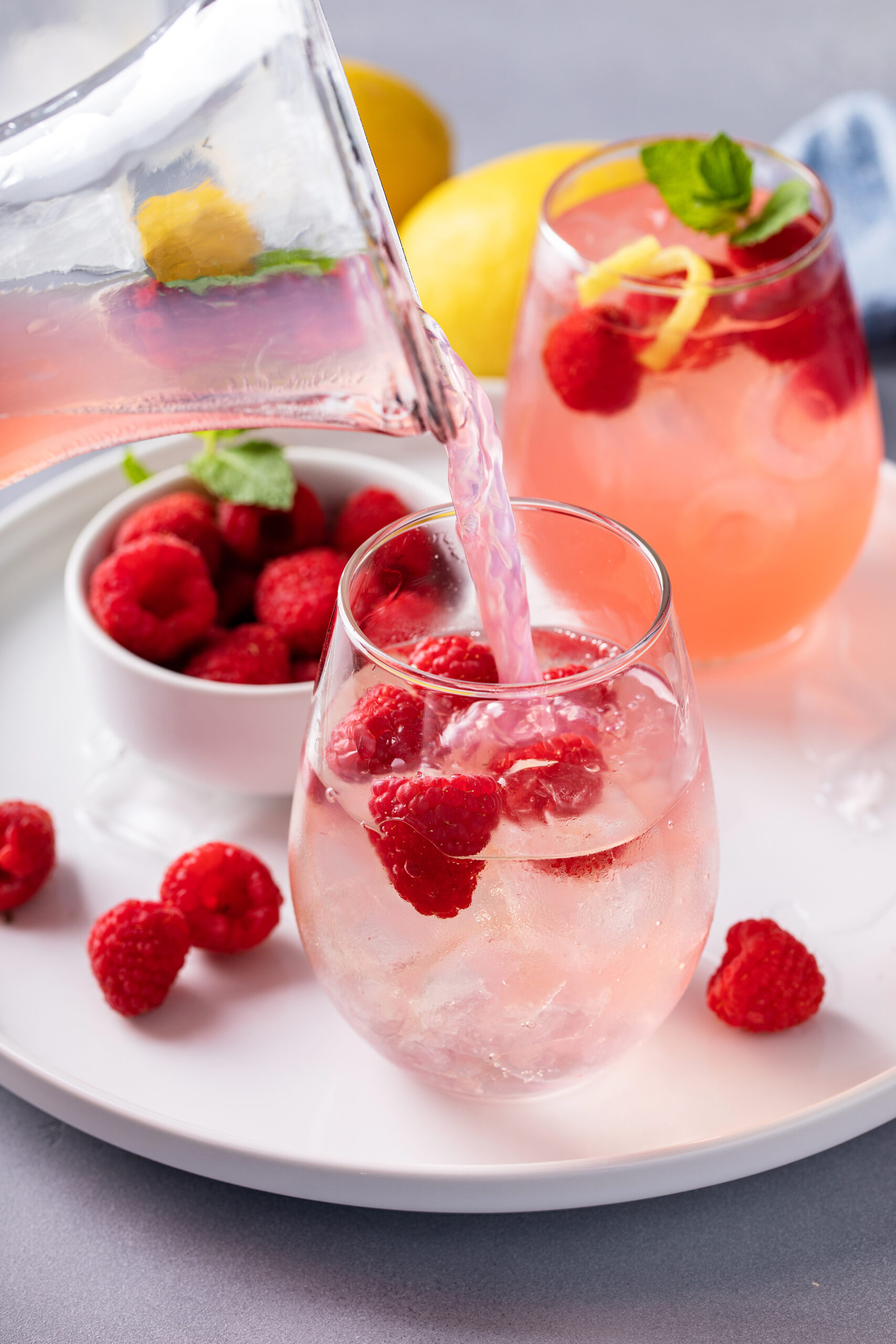 DELICOUS Raspberry Lemonade Cocktail 
INGREDIENTS
1 bottle of Chilled Prosecco 
1 bottle of Chilled Raspberry Lemonade 
1 cup of fresh raspberries
Crushed Ice
Garnish with Lemons and Mint 
INSTRUCTIONS
Fill the glass with ice & fill 1/2 of the glass with Prosecco and top with Raspberry Lemonade
Enjoy!
** TIP: The longer it sits, the more the flavors will infuse and the better it tastes! You can store it in an airtight container for up to 2 days! **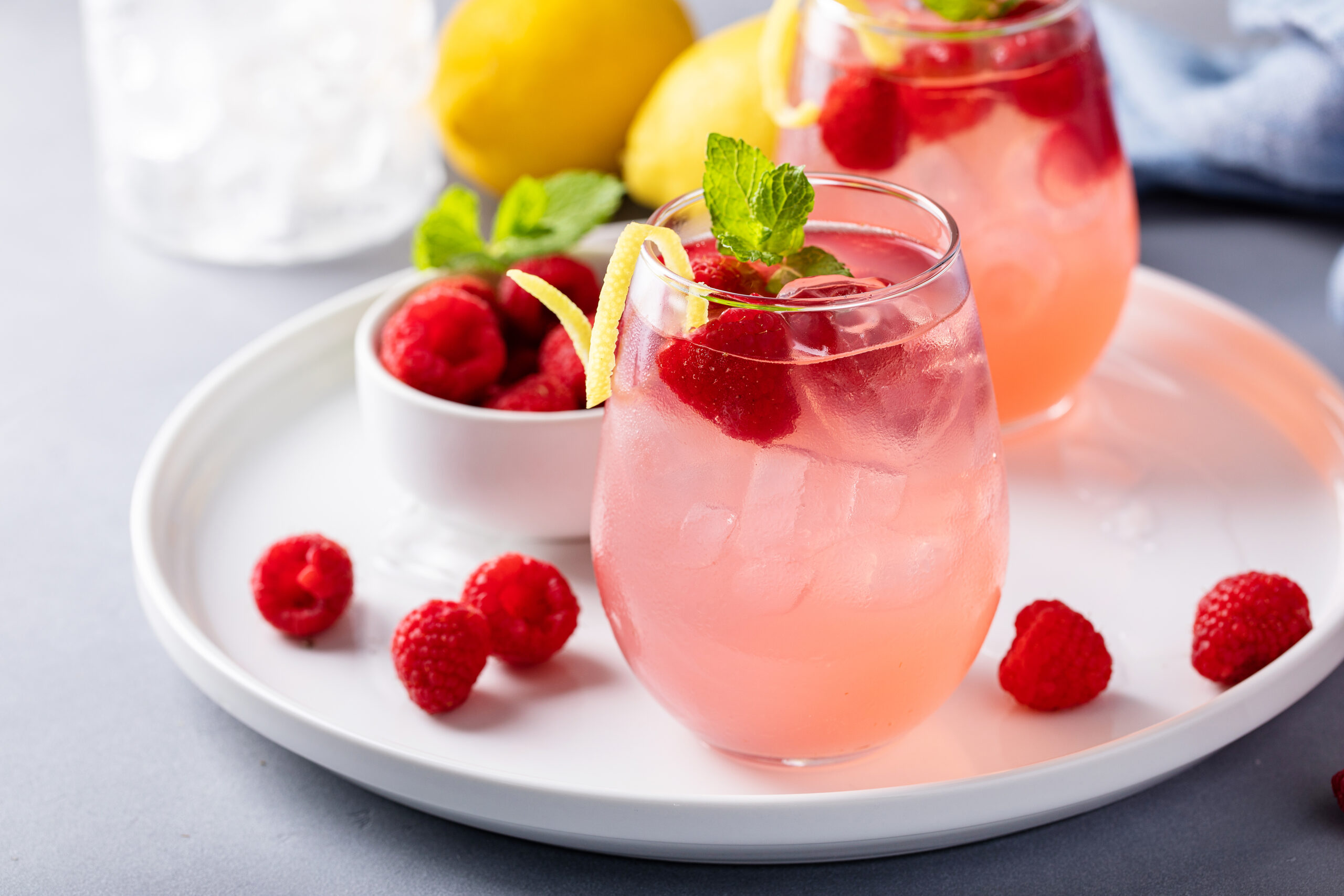 I cannot wait for you to try this delicious summertime cocktail! This cocktail will be a massive hit with everyone in the family, from both non-alcoholic to various versions- it is the perfect summertime cocktail. If you do be sure to tag me on Instagram or let me know if you loved it in the comments below!
SAVE NOW, MAKE LATER: