How To Make An Epic French Fry Board
Who doesn't love a good side of french fries? (*No one raises hand*) I don't know about you, but I LOVE a great French fry and honestly, this is french fry board what dreams are made of! Not only is this french fry board perfect and devious to have for just about any party- it is honestly the easiest thing to make. Grab your favorite dips, dipping sauces and all the fries from the freezer aisle and you got the most epic french board in minutes. So keep reading and get ready to pull out your grocery list and add the ingredients below so you can make the most epic french fry board ever!
FOR THE FRIES– For the fries, onions rings, and tater tots, you can buy them frozen and cook them according to package directions. We grabbed all of these from our local grocery store, but you can also get super adventurous and make them fresh!
**IMPORTANT TIP:** Just make sure to make them extra crispy and keep them warm until serving, either with foil on top, or in the oven on a low temperature so they don't end up soggy or mushy!
GET A VARIETY- You can use waffle fries, tater tots, sweet potato fries, potato wedges, crinkle fries, onion rings and more.
GET SAUCEY- I love a good dip, and for this I used Heluva Good Buttermilk Ranch Dip, but you can get super saucey and grab BBQ sauce, various ketchups, honey mustard, and more…
HOW TO MAKE AN EPIC FRENCH FRY BOARD
INGREDIENTS
1 cup of frozen regular French fries
1 cup of frozen sweet potato fries
1 cup of frozen curly fries
1 cup of frozen waffle fries
1 cup of frozen potato wedges
1 cup of frozen crinkle-cut fries
1 cup tater tots
INSTRUCTIONS
Preheat the Oven: Preheat your oven according to the instructions on the frozen French fry packages. Preheating is usually done at around 425°F (220°C).
Prepare the Fries: Lay out each type of frozen French fry on separate baking sheets lined with parchment paper. Arrange them in a single layer to ensure even cooking.
Place the baking sheets in the preheated oven and bake each type of fry according to the package instructions or until they are golden and crispy.
Once all the fries are cooked, it's time to create your French Fry Board. Use a large wooden board or a platter with raised edges to prevent the fries from falling off.
Arrange the different types of fries in separate sections on the board. You can create lines or circles of each fry type to make it visually appealing.
SERVE AND ENJOY!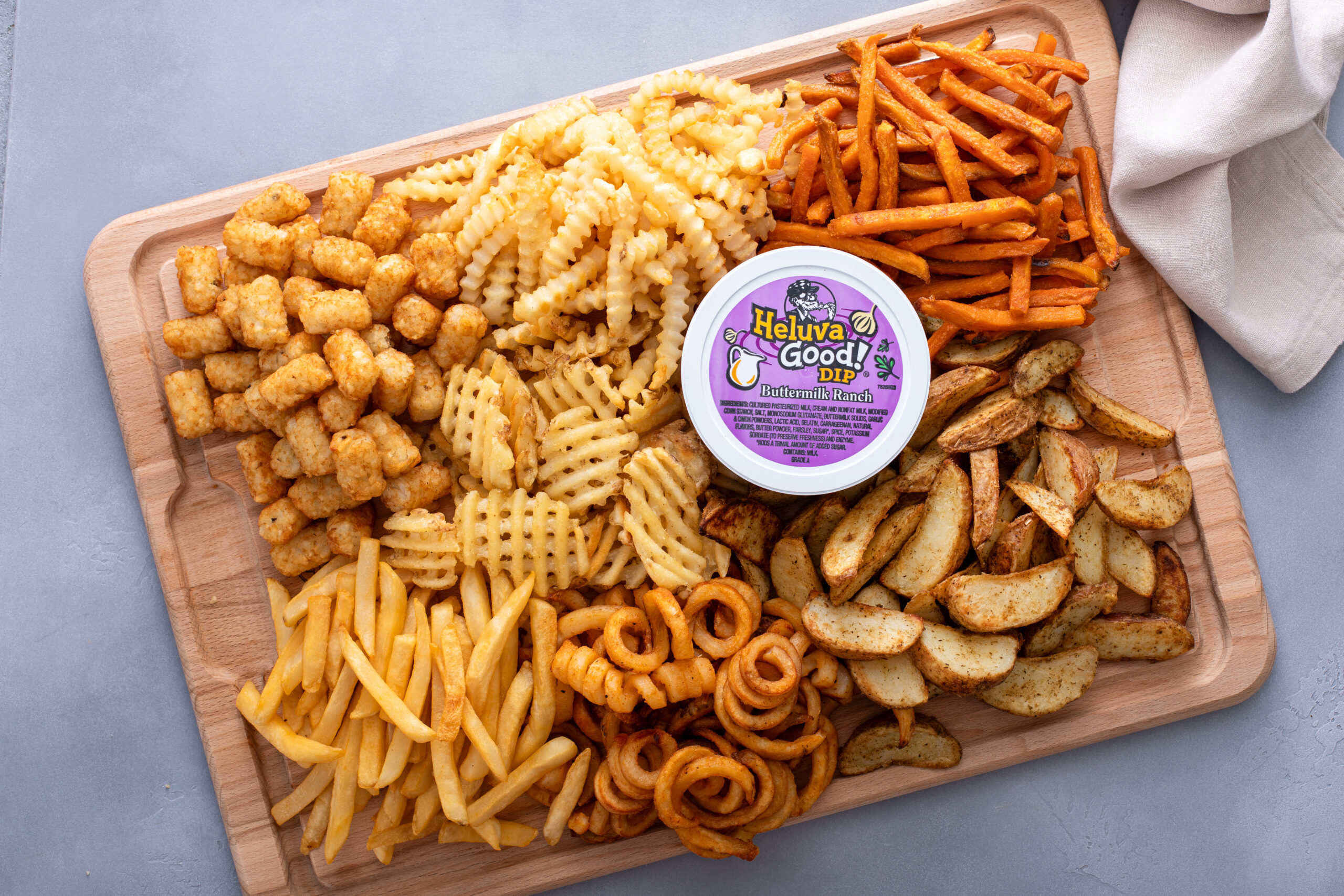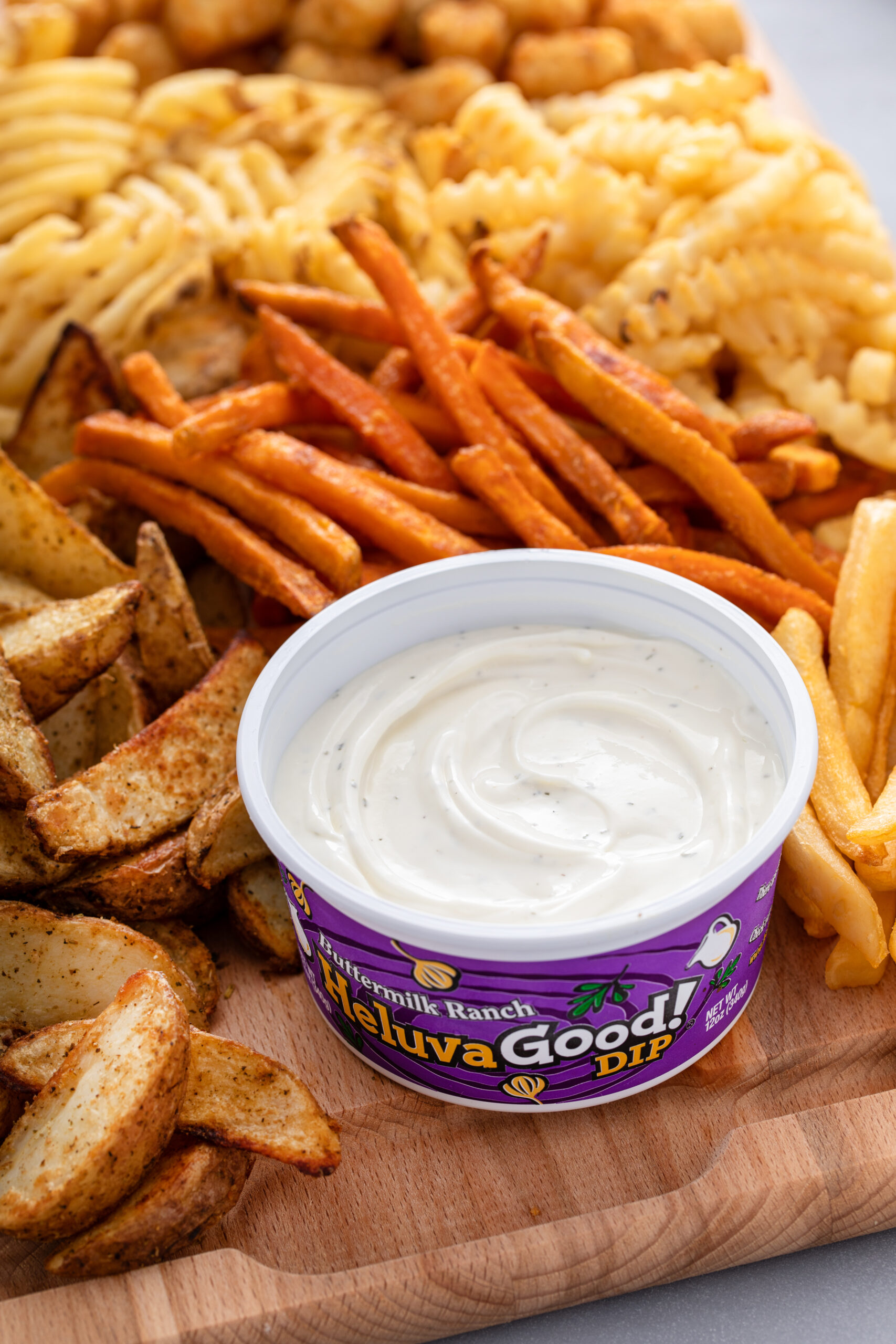 There you have it the perfect french fry board to make for just about anything. Have a sport gathering, super bowl party or a tailgating event coming up soon? This is the perfect board to take- trust it will be a HUGE hit! If you do make this awesome french fry board be sure to tag me on Instagram or let me know if you loved it in the comments below!
More of our Favorite Board Recipes + Tips
Whether you are looking for a easy quick grazing board, something for a tailgate or something for a holiday gathering, we have a variety of board recipes and tips to make for just about any occasion!
SAVE NOW, MAKE LATER: