When entertaining, it's important to have a variety of heavy and light hors d'oeuvres for your menu. When selecting my menu, I opt for hors d'oeuvres that don't take up a lot of time and that are simple to create. I love remixing classic combinations like this surf and turf bites recipe.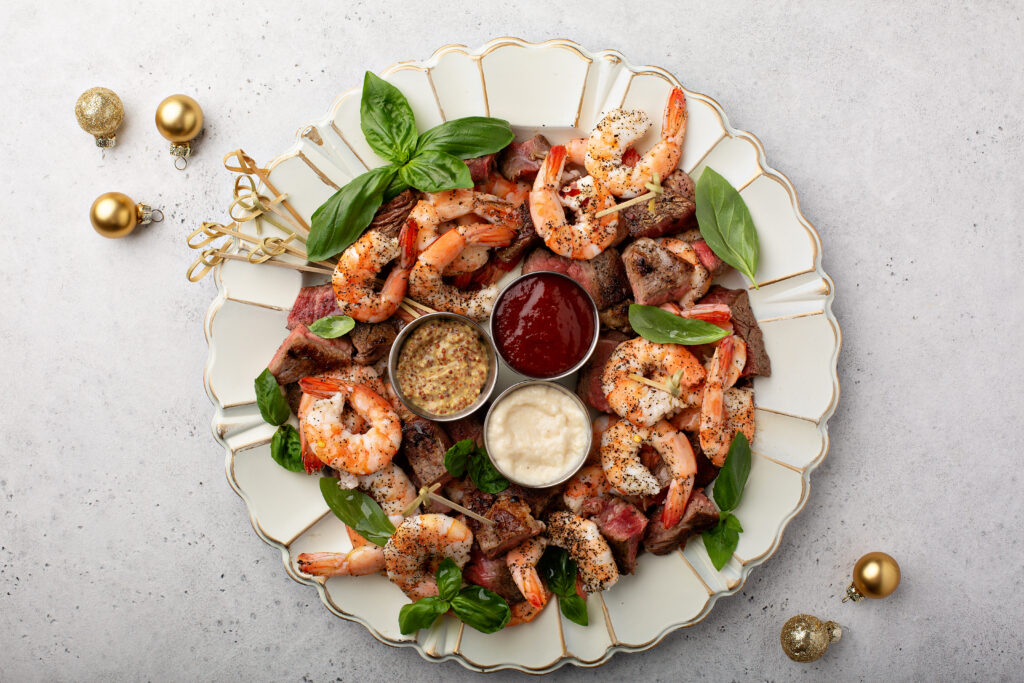 For this recipe, I used a ribeye steak; however, you can use your preferred cut of beef. If you don't prefer beef, you can switch it out and replace it with chicken or salmon. This recipe is super simple. You will surprise yourself and impress your guests. I paired three sauces for dipping: spicy mustard, cocktail sauce, and creamy horseradish.
Recipe: Surf and Turf Bites
Ingredients
1 pound ribeye steak, (or your preferred cut)
1 pound raw 31/40 shrimp peeled and deveined, with tail on
Olive oil
1 stick of garlic butter
Sea salt and black pepper
Red pepper flakes
1 tablespoon of minced garlic
Cast iron skillet
One package of toothpicks
Optional garnishes: spicy mustard, cocktail sauce, creamy horseradish, and mint.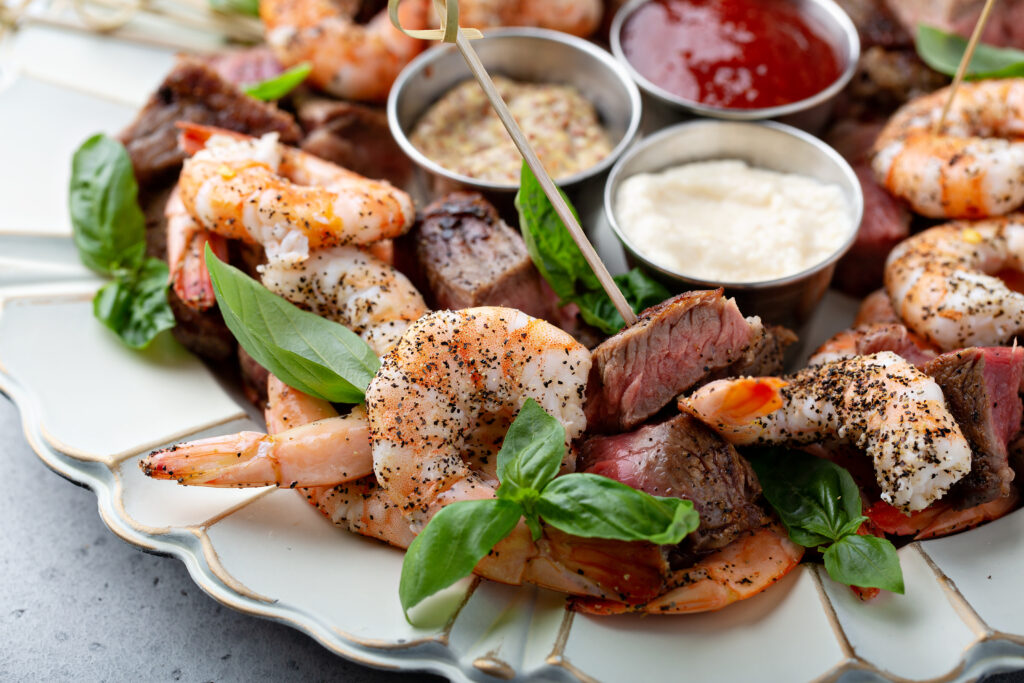 Directions
1. Take ribeye out of the refrigerator and let sit for 15 minutes, before seasoning.
2. Heavily season ribeye steak with sea salt and pepper, and set aside.
3. In a bowl, lightly add olive oil. Season the shrimp with garlic, sea salt, pepper, and red pepper flakes. Set aside.
4. Turn stove on medium-high heat. Add olive oil and remaining garlic.
5. First, prepare the steaks to the desired doneness. While the steaks are resting, top with garlic butter and set aside.
6. In another skillet, sautée shrimp for about two minutes per side.
7. Sauteé until slightly opaque. Set aside.
8. Slice ribeye into bite-sized pieces.
9. On a plate, layer shrimp and beef until you run out.
10. Serve and enjoy!