Looking for the perfect restaurant quality dip this holiday season? This recipe is for you! Creamy, rich and super delicious – this Easy Baked Goat Cheese Dip is pure perfection. Served with crips crostinis and a little marinara sauce- it make the perfect festive holiday appetizer that everyone will be raving about. Keep reading to see how to make this delicious recipe!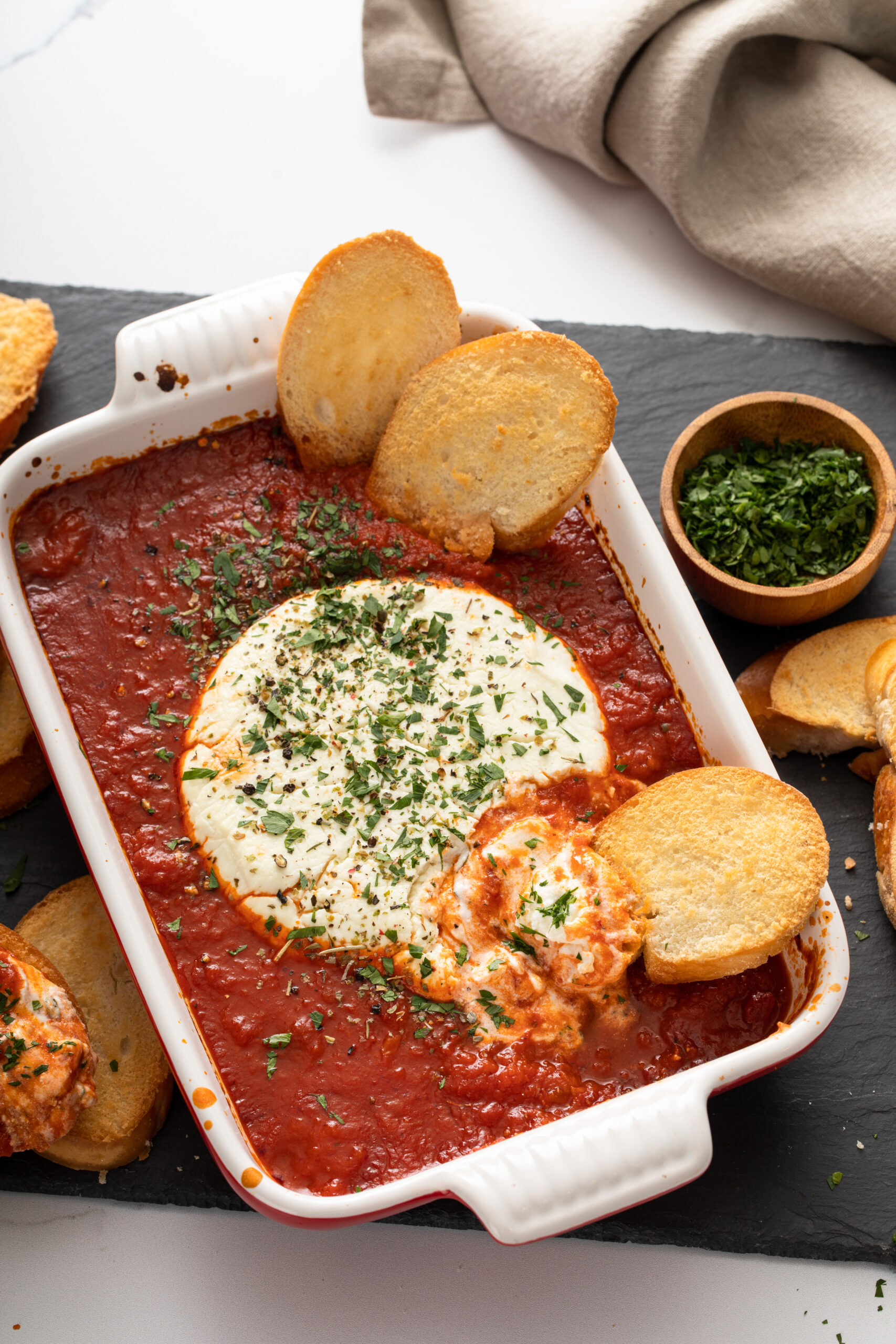 This Easy Baked Goat Cheese Dip is a simple and delicious recipe that your friends and family will seriously love. With a super minimal prep time and minimal ingredients that you more than likely already have on hand, this is the perfect easy holiday appetizer to throw together last minute! The perfect pairing of goat cheese and tomato is serious perfection, as the rich, creamy texture of the goat cheese offsets the acidic bite of the tomatoes. Plus who doesn't love a DELICIOUS yet easy dip that will wow the guests? I also think that this would pair perfectly with so many things including: this, this or this!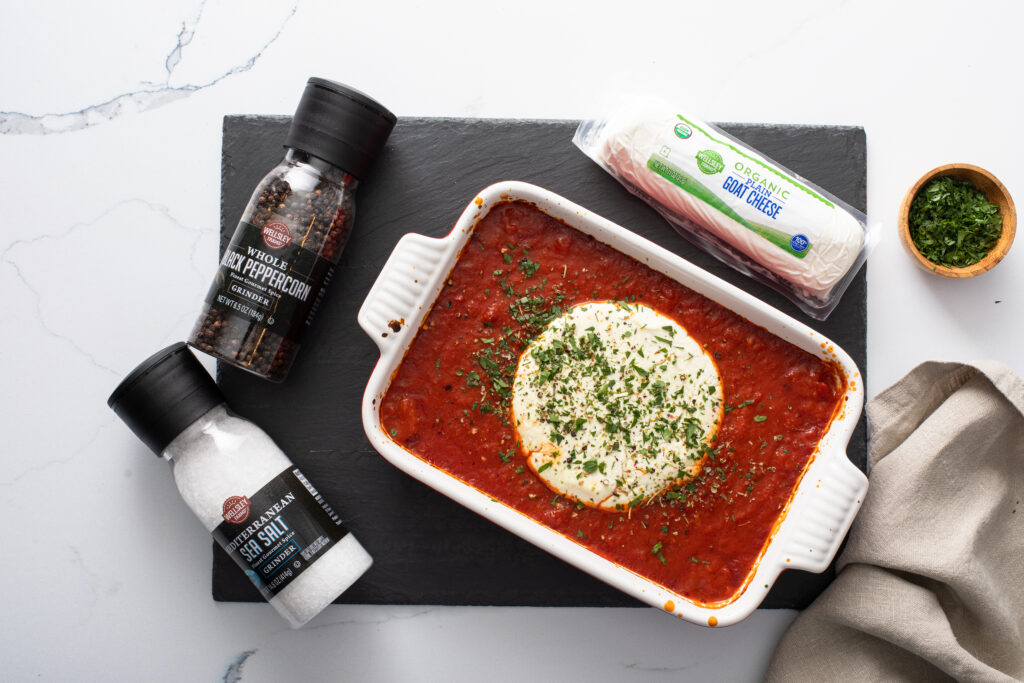 Easy Baked Goat Cheese Dip
INGREDIENTS
1 Jar Of Marinara sauce 
1 8 oz Goat Cheese Log (softened) 
1 Loaf French Bread 
Italian Seasoning 
Olive Oil Salt & Pepper to taste 
INSTRUCTIONS
Heat the oven to 400ºF (200ºC).
Then add the marinara sauce to the bottom of the baking dish.
Add cheese.
Flatten the goat cheese log into a circle then add to the baking dish on top of the sauce.
Bake the cheese. Bake until the goat cheese is melty and the sauce is bubbling, about 15 to 20 minutes.
Garnish and serve.
Season the baked cheese with black pepper, salt and Italian seasoning.
Top with parsley and serve with the crostini for dipping.
Slice bread diagonally into ¼" thick slices or to desired thickness.
Lightly brush both sides of each crostini slice with olive oil.
Bake for 2-4 mins at 400
Serve and ENJOY!
So I have to ask- have you tried a baked goat cheese dip before? Have you created this recipe yet? If so, let me know if the comments below!
SAVE NOW, MAKE LATER: