Right now I am on a dip phase. Something about warm delicious dips just seem to make me happy. Today's recipe hands down really is the BEST hot crab dip ever! Not only is it super delicious but it is easy to make and the perfect way to jazz up a traditional dip. Keep reading to see how to make this delicious hot crab dip!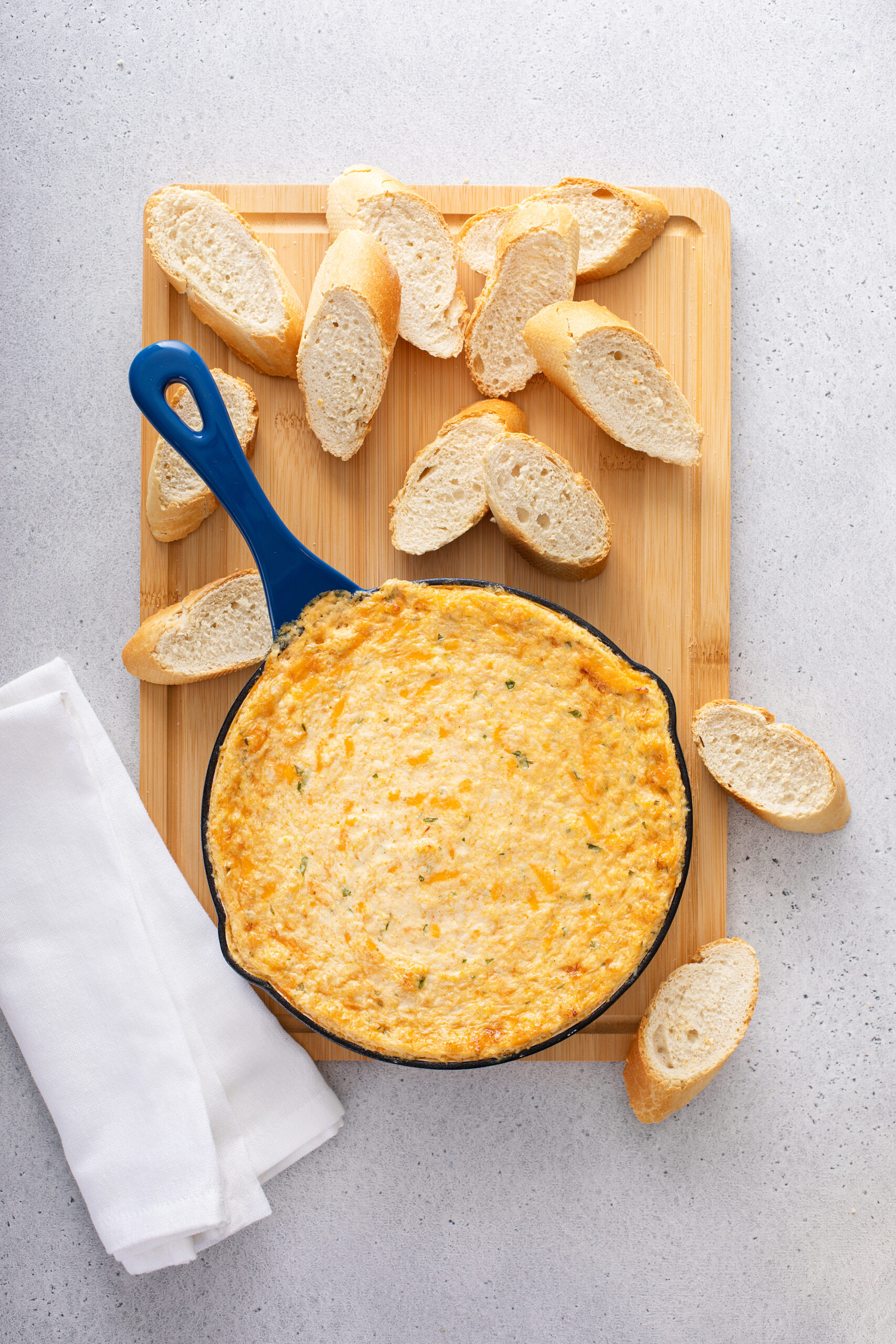 Whether it is football season, baseball season, basketball season, basically any season- this hot carb dip needs to be on your list. It is equal parts creamy and cheese and seriously so deliciously flavorful it is insane. I know it says HOT Crab – but that is referring to temperature hot, not spicy hot. I can tell you from experience that this dip really is the life of the part and a seriously amazing appetizer for any pot-luck, backyard gathering, etc.. Trust me it is THAT GOOD!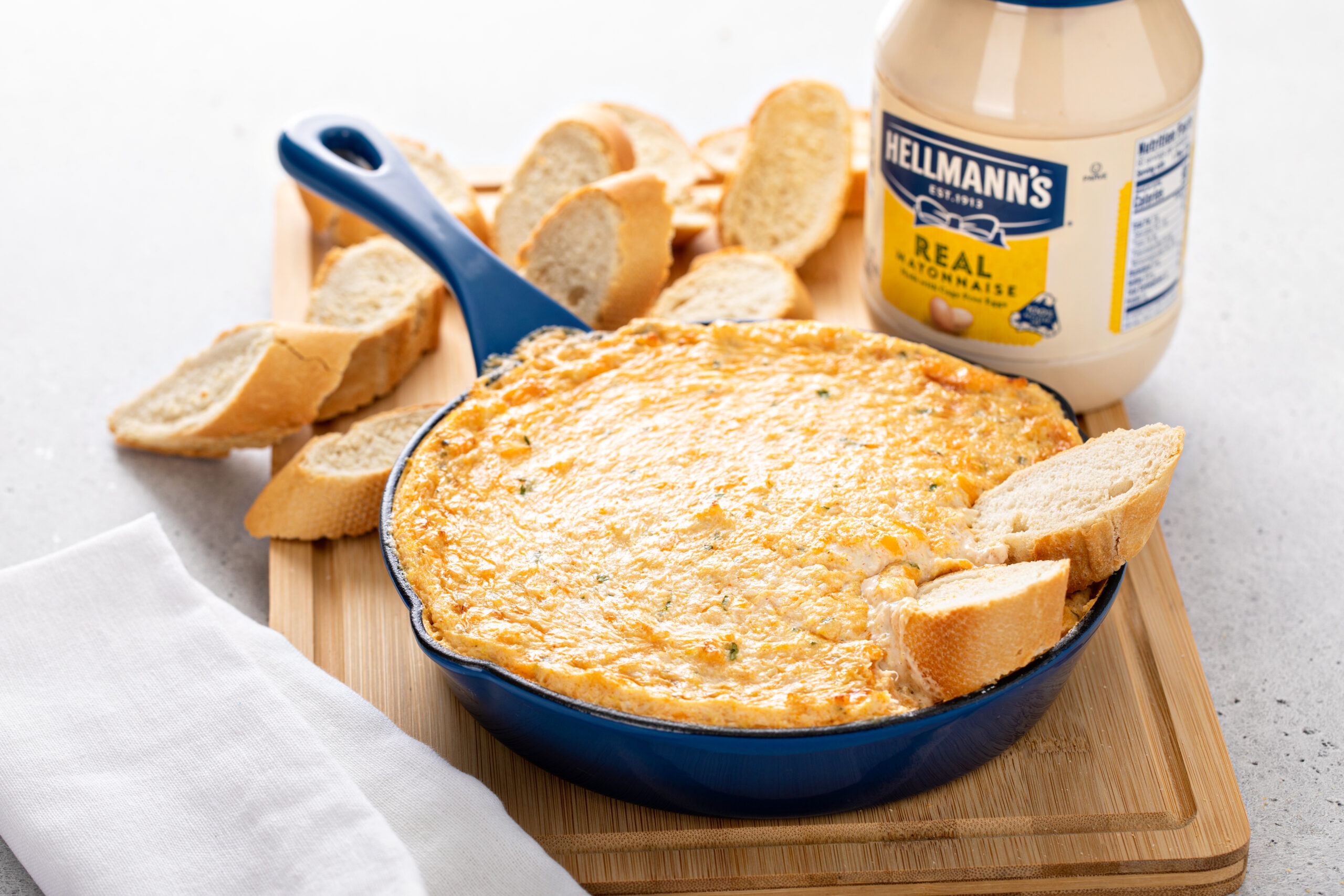 The Best Hot Crab Dip EVER!
INGREDIENTS
12 ounces lump crab meat
1 teaspoon all-purpose seasoning salt
 ½ teaspoon Worcestershire
1 teaspoon cayenne pepper
 ½ lemon, juiced
1 8 ounce package cream cheese softened
 ½ cup mayonnaise
 ½ cup sour cream
½ cup shredded sharp cheddar cheese
½ cup pepper jack cheese
1 tablespoon grated white onion
1 teaspoon of cajun seasoning
1 tablespoons chopped Italian parsley
freshly ground black pepper, to taste
INSTRUCTIONS
Preheat the oven to 350 degrees. 
In a large bowl add cream cheese, mayonnaise, and sour cream beat until creamy. 
Add remaining ingredients and stir again until well combined.
Place mixture into a small casket iron skillet.
Bake for 25 to 30 minutes until bubbly and brown.
Serve with baguette slices or tortilla chips.
FUN TIPS for this delicious hot crab dip:
* I highly recommend you purchase fresh lump crab over canned crab meat. You can purchase lump crab in the fresh seafood department at your local market.
* It may take a little longer, but juice the lemon.
* If you want the dip spicer add diced jalapenos.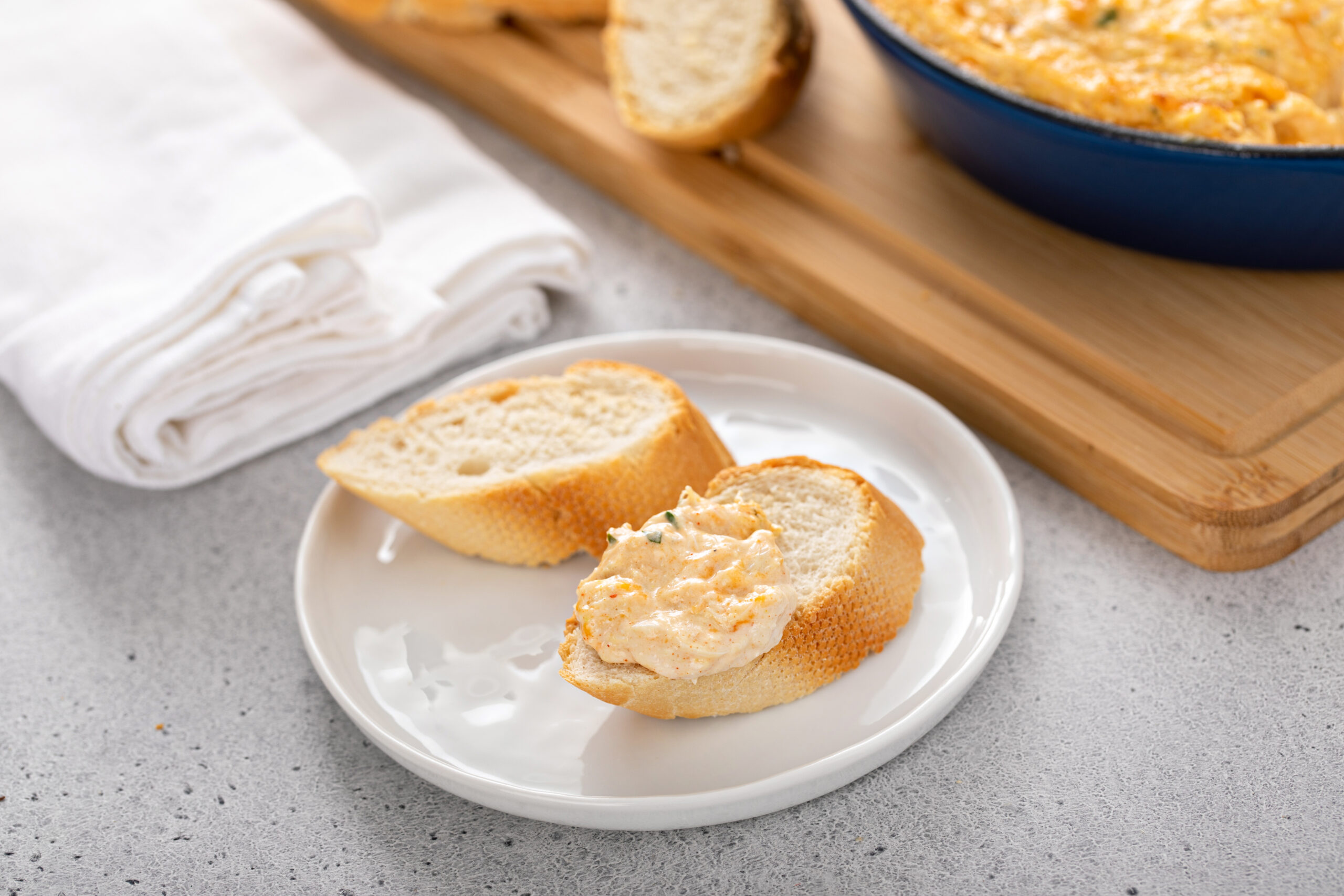 Have you made hot crab dip before? If so, what are some of your favorite ways to enjoy it?
SAVE NOW, MAKE LATER: