How To Make An Epic Veggie Tray
Time to up your game and impress your guests with an epic veggie tray! Keep reading to see how in under 15 minutes you can create the perfectly epic veggie crudités platter your guests will love!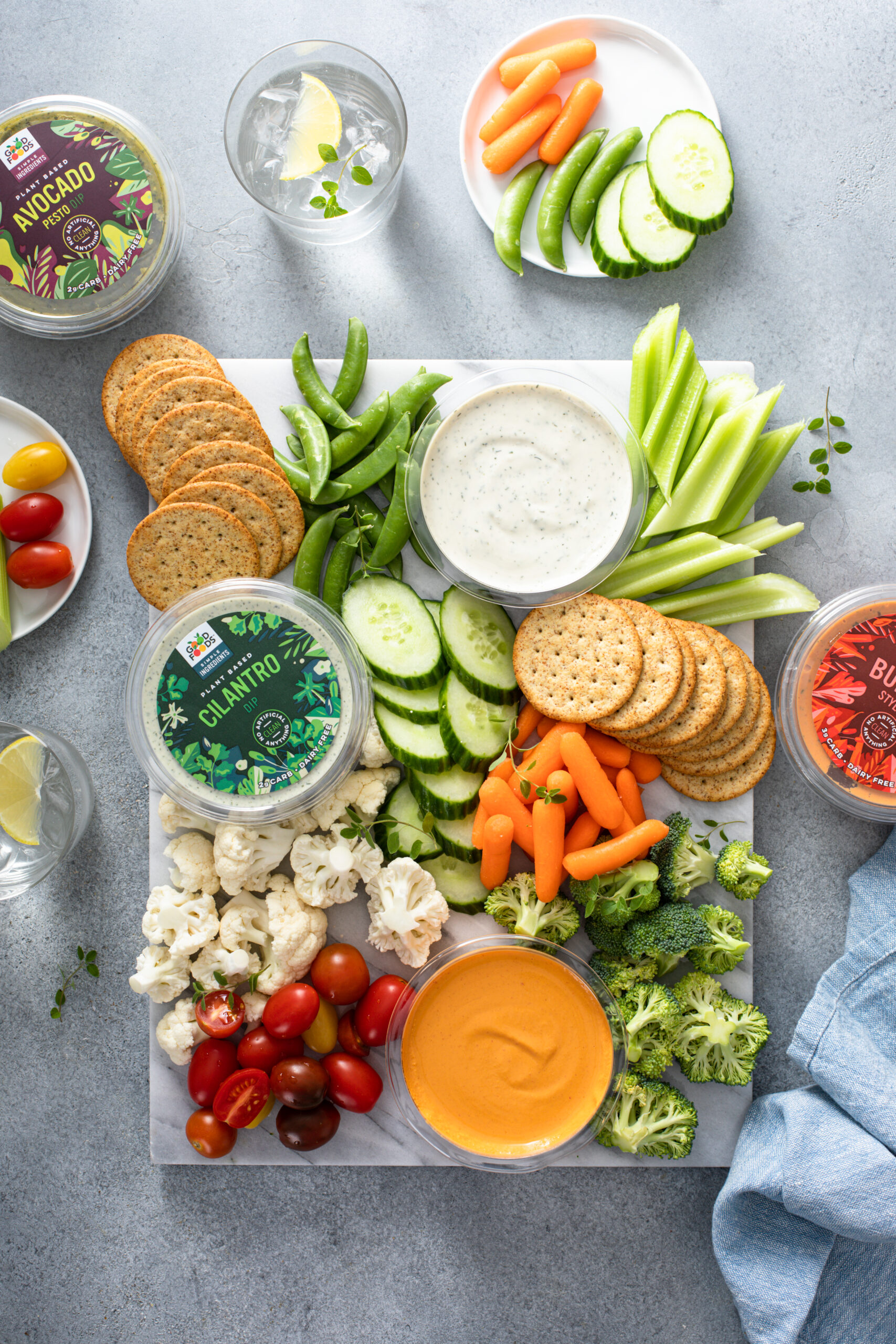 Who doesn't love a great veggie platter? Now while I tend to love a great charcuterie board, sometimes you need something a bit more crunchy- enter the epic veggie tray! If we are being honest, I feel like every great party has a vegetable platter always- am I right?
When it comes to an epic veggie tray, nothing scream delicious like a homemade one. Gone are the days of grabbing the $10 veggie platters from the supermarket- now with just 15 minutes you can make the perfectly epic veggie tray or if you are feeling fancy the perfect vegetable crudités platter. All you need are a few key things from fresh veggies ( I tend to pick at least 3-5) to my favorite dips (I love using Good Foods Dips personally), a couple of crackers and voila – delicious, quick and very easy!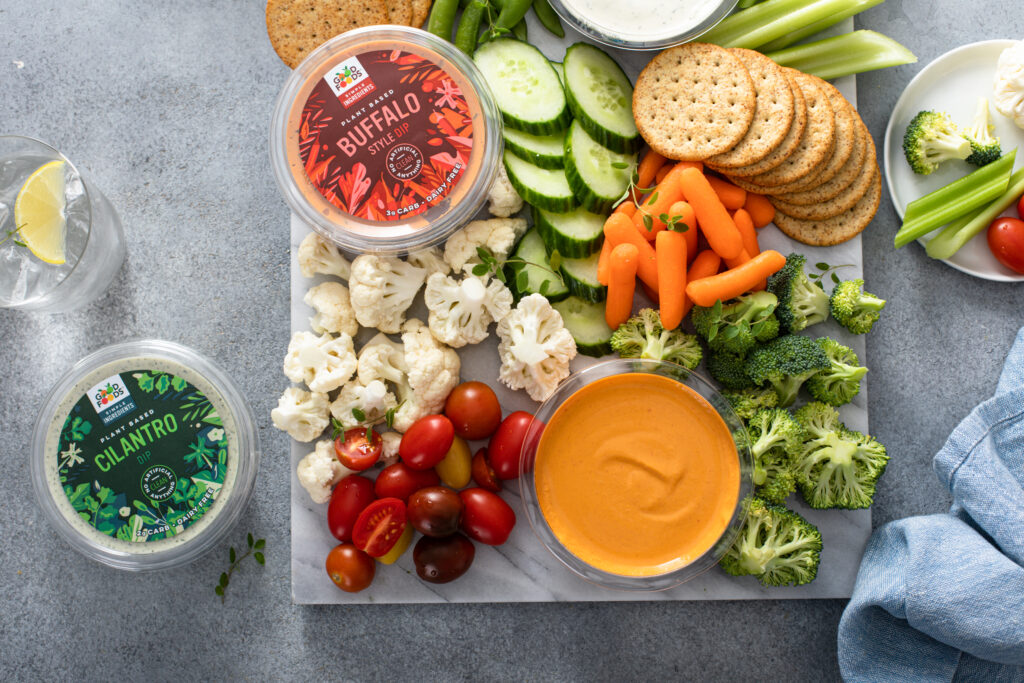 How To Make An Epic Veggie Tray
INGREDIENTS
Cauliflower 
Broccoli 
Snap Peas 
Carrots 
Tomatoes 
Cucumbers 
Celery 
Crackers 
Dips ( I used Good Food Dips)
INSTRUCTIONS
Set out a large wooden board or platter to fit everything on. 
Arrange the dips on the board first. Then add all the vegetables.
It is okay if the items are touching. 
Enjoy with your favorite beverage.
Need a few ideas on how to serve this perfect tray? Try this pairing below:
So I have to ask- do you love a veggie tray? How is your favorite way to make one? Let me know in the comments below!
SAVE NOW, MAKE LATER: