If you are tuned in to this season of Hell's Kitchen, it's pretty likely that you're familiar with Chef Scotley Innis.  If you aren't tuned in, then you know that he has various accolades throughout the city of Atlanta such as 'Best Rising Star Chef' in JEZEBEL magazine.
Chef Scotley is a New York native and the executive chef at 5Church Atlanta in Midtown.  He has an undeniable passion for his craft, and he exudes professionalism and perfection.  I had a chance to sit down and chit-chat with him to get to know the man behind the food a little more.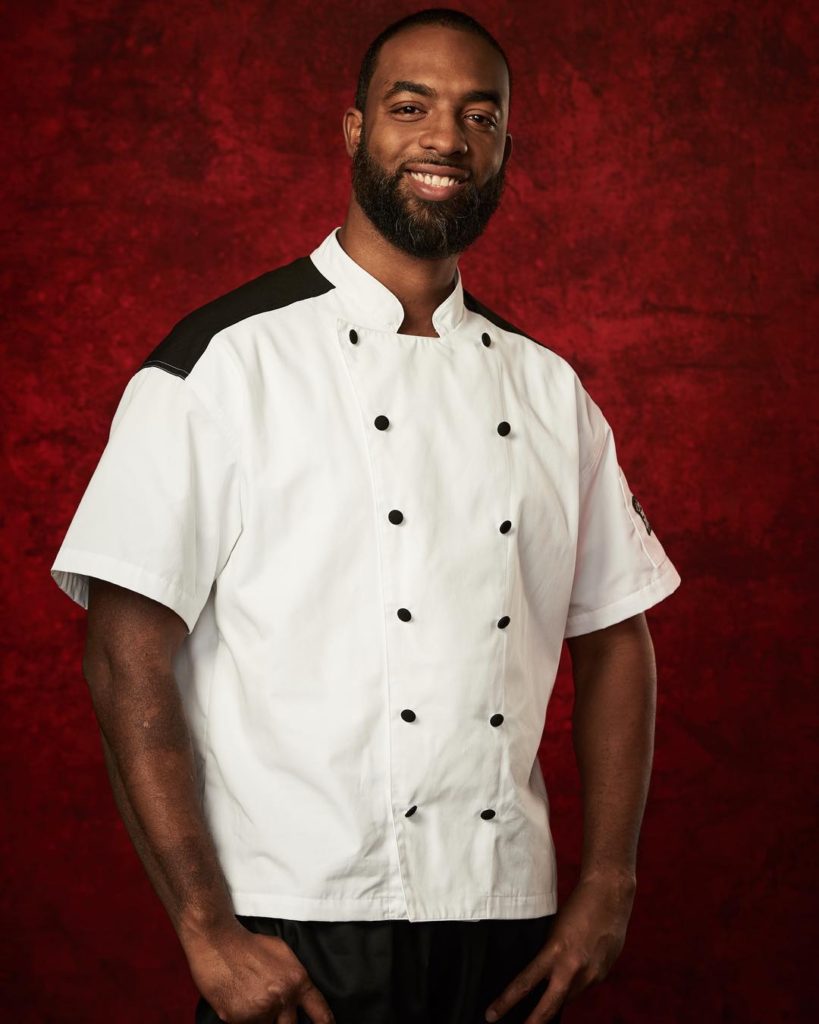 What was your journey like to get where you are?  My journey as a chef a has been a rollercoaster at times. I have put my blood, sweat and tears in the culinary arts field. I've always wanted to be the best cook or chef, so I had to outwork the top cooks and chefs to make a name for myself. I've been overlooked as a chef for many years, but I kept knocking on front doors with my work and food. It became hard to ignore me as an up-and-coming chef. I was the executive chef for Ormsby's for seven years and decided that I had to take a step back and learn some more. Next, I took on a role as sous chef at South City Kitchen, which is owned by Fifth Group Restaurants, one of the biggest restaurant groups in Atlanta.
Why did you decide to become a chef? I became a professional chef because I've always loved to cook and eat… lol. I was working odd jobs as an HVAC apprentice and needed to find my niche, so I went to Le Cordon Bleu.  
If you weren't a chef what would you be? If I wasn't a chef I would be a firefighter or a baseball player. Before I moved to Georgia, I passed my first firefighter test and would have become a fire fighter if I wasn't scared from the aftermath of 9/11. I was also a great baseball player before getting into a car accident that left a bulging disk in my lower back.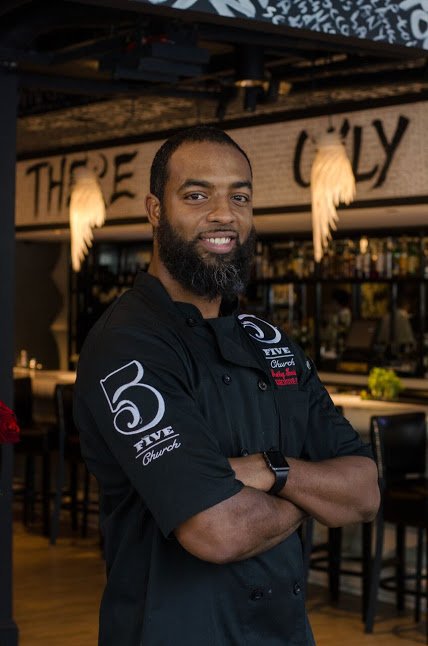 Who Inspires you? The person who inspires me the most is my dad. I watch him work from morning until night so that he can provide for his family. My dad always had some of his most influential friends constantly giving me advice and preventing me from getting into trouble, which was hard growing up in the Bronx.
In three words, describe yourself? Passionate, Strong Leader, Perfectionist. Passionate because I get very emotional in the kitchen when things aren't running in the way that I've trained my chefs and cooks. Strong Leader because I know how to motivate my guys when things can get a little sticky in the kitchen. I do whatever it takes to help my kitchen succeed at service. I will jump in and work on the line, wash dishes, etc. I am a Perfectionist because from the first dish that comes out the kitchen to the last, I want it to taste and look the same. My motto is do it right or do it twice.
What do you do to stay current with food trends?
I like to use social media and read publications like Food & Wine, Bon Appetite and Restaurant Magazine. I also love to talk shop with some of my chef friends.
What would be your last meal? My last meal would be Jamaican oxtail with rice and peas. (extra gravy pon di rice and peas!)
What is your favorite cuisine to prepare and why? Apart from the Jamaican cuisine I grew up consuming, my favorite cuisine to prepare is Italian. I love to make classic Italian dishes lobster carbonara, chicken Francaise, chicken piccata and chicken parmesan. The reason I'm so comfortable making and eating Italian food is because I grew up on Arthur Ave. in the Bronx neighborhood of New York. Little Italy had amazing cheeses, house-cured meats and the freshest pasta.
Who is your favorite person to cook for?  My favorite person to cook for is my son. He loves to conduct his own research about other cultures and always finds interest in their cuisines! He likes for me to emulate different cultural dishes so that he can try them for himself. For example, he was fascinated with Japanese penmanship and culture at one point, and all he wanted to eat was ramen! 
What is your favorite quote & why? My favorite chef quote is from chef Gordon Ramsey. He said, "If you want to become a great chef, you have to work with great chefs. And that's exactly what I did." I believe you must learn from the best to become the best. In fact, I've learned from chef Gordon Ramsey personally, as you'll see this upcoming fall on Hell's Kitchen Season 18.