It's Monday, so you know what that means; right?  Meatless Mondays at my house!
Typically, I try and get creative with my dinners to not include meat but by replacing meat with various seafood or veggies.
I love tacos; however, my fiancé is obsessed with tacos.  He could eat them every day.  Recently, I started creating lettuce wraps, which is a great alternative from a taco shell.
Cilantro and lime are a few of our favorite ingredients.  I recently started using Bibb lettuce as the 'taco shells'.  Bibb lettuce is the best to use because it's large enough to hold toppings.  It's also a lettuce that's very flavorful, yet, low in calories.  Shrimp is so easy to prepare and it's healthy, which helps keep this meal very low-carb.  You will love the spice and tangy flavors that this meal exudes.  I promise you that you and your family will love this amazing meal!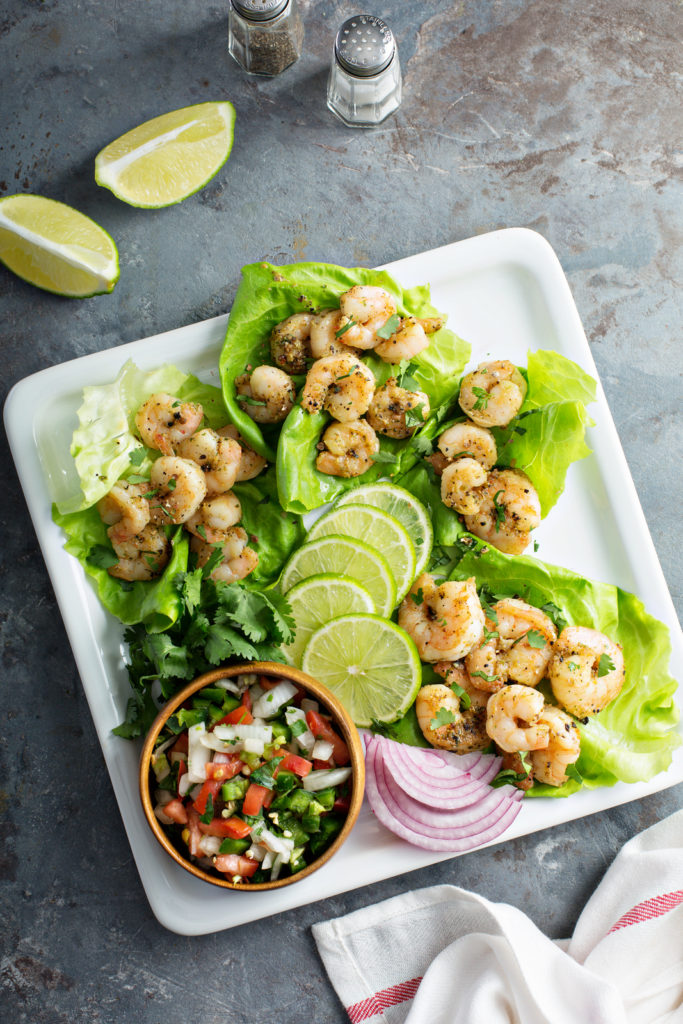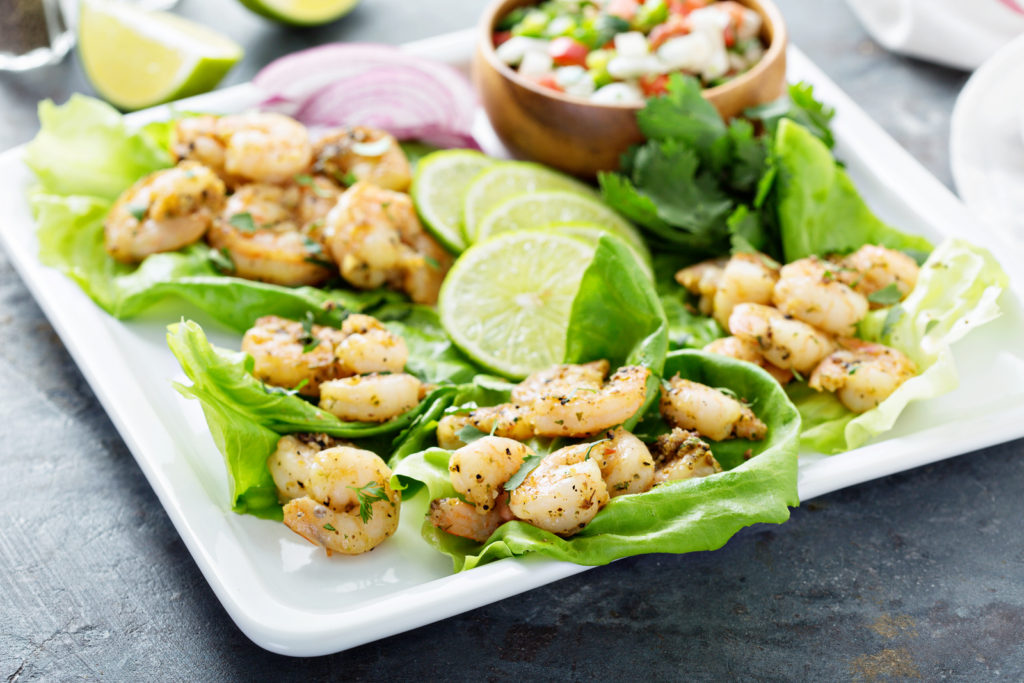 Recipe: Cilantro Lime Shrimp Lettuce Wraps
Ingredients 
Olive oil
3 teaspoons of red pepper
4 teaspoons of peppercorn seasoning
1 pound of small shrimp
1 bundled of cilantro
2 teaspoon of garlic
Salt and pepper, to taste
1-1/2 teaspoons grated lime zest
1/3 cup lime juice
3 small sliced limes
1 cups pico de gallo, for garnish
1 red onion diced, for garnish
Directions
1. In a large skillet over medium heat, add olive oil and garlic; sautée for one minute.  Add lime zest and juice, red pepper, peppercorn, salt, pepper, and shrimp.  Cook shrimp until pink, about seven to ten minutes.
2. Turn off heat and put cooked shrimp in a bowl.
3. Add shrimp to lettuce wrap. Then top with red onions, pico de gallo, cilantro, and lime slice.
4. Serve and enjoy!