So it's Monday, and you know what that means:  It's meatless Monday!  And this week we are creating some yummy shrimp flatbread.
I have been making flatbread for years. The best flatbreads for this recipe is Naan flatbread because, in my opinion, they are the best on the market.  I love that there are various length and shape options to select.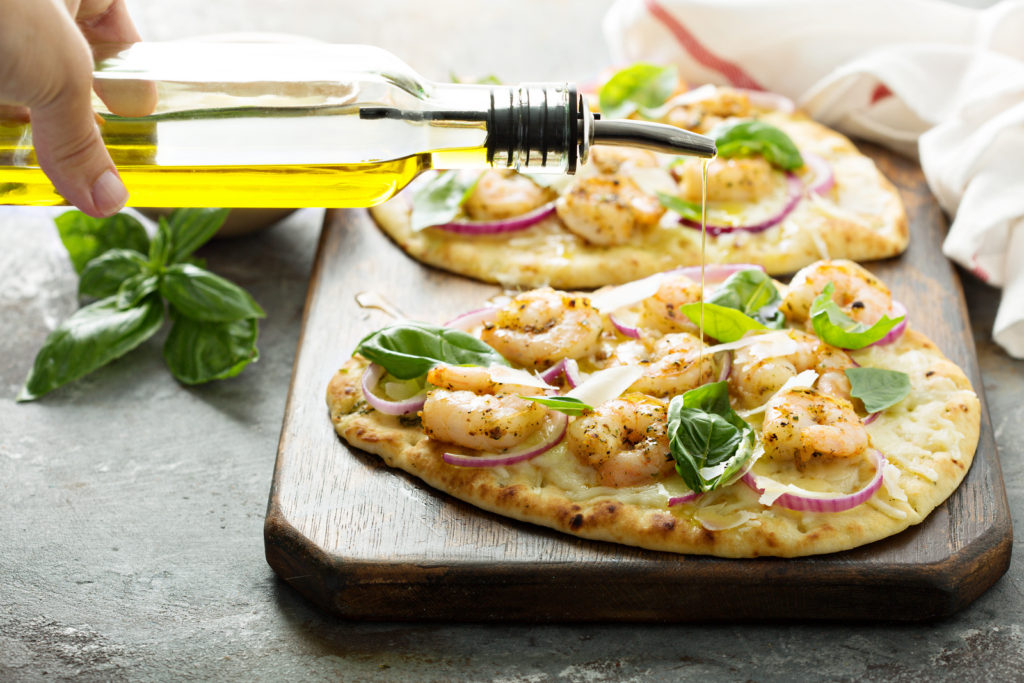 The flavor, softness, and freshness is what makes this the best flatbread ever.  This particular recipe can be an entire meal, an appetizer, or a snack.
Happy cooking!
I had a great time collaborating Veselovaphoto for photography on this post. Visit her website at Veselovaphoto  Make sure to follow her on Instagram: @veselovaphoto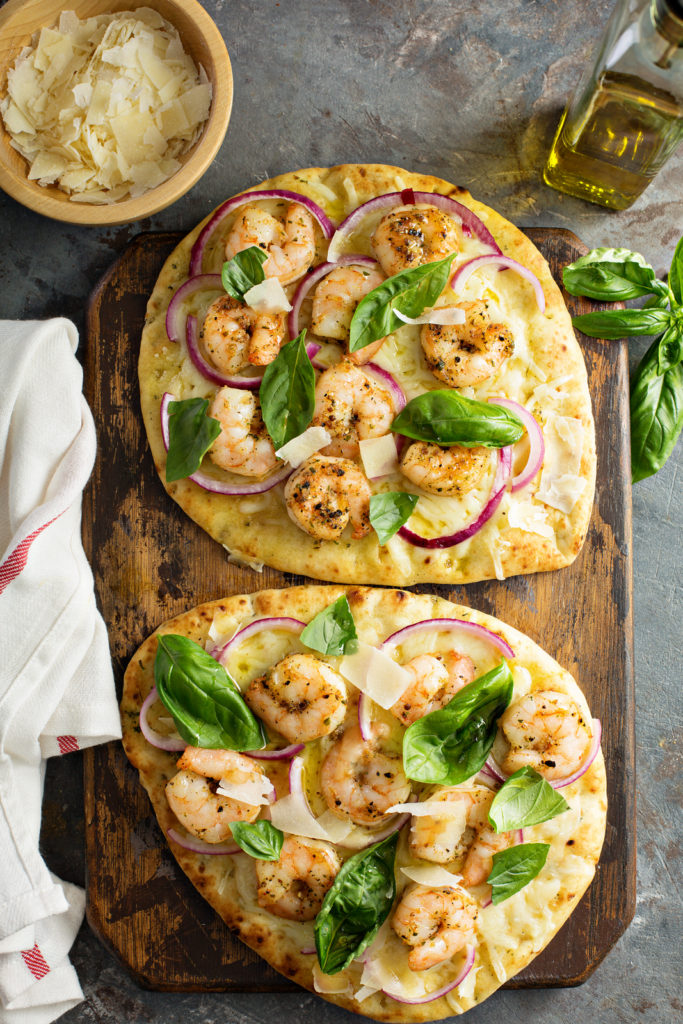 Recipe: Shrimp Flatbread
Ingredients
1 package of Naan flatbread
Salt and pepper to taste 
2 teaspoons of peppercorn seasoning 
2 teaspoons of red pepper seasoning 
3 tablespoons of minced garlic 
1/2 cup of shaved parmesan cheese 
1/2  of shredded mozzarella 
1 pound of large shrimp 
1 bundle of basil 
1 stick of garlic butter 
3 tablespoon of diced red onion 
2 tablespoons of lemon juice 
Directions 
Preheat oven to 375 degrees
Add olive oil to pan 
Sauté garlic for 2 to 4 minutes
Add shrimp 
Season shrimp with peppercorn seasoning, salt, pepper, red peppers, lemon juice, and garlic salt
Sauté  for 7 to 10 minutes, then set aside 
Spread garlic butter over naan bread 
Add one layer of shaved parmesan cheese to flatbread 
Add cooked shrimp 
Top shrimp with mozzarella, red onion, basil and remaining shaved parmesan cheese 
Bake for 20-25 minutes
Garnish with red pepper flakes 
Serve and enjoy!