This year I am trying a new side dish for Thanksgiving.  For the last 20 years, I have enjoyed mashed potatoes, green bean casserole, and sweet potatoes.  While I love the classic side dishes, I decided to add a new side dish to my family's Thanksgiving.
This year I partnered with The Fresh Market to find a new impressive recipe for Thanksgiving.  I was able to purchase all of my ingredients from The Fresh Market as well.
I am obsessed with this lemon shrimp with white beans recipe.  It's so simple to create and has lots of flavor.  You'll be happy to know that it's also very light so you won't feel uncomfortably stuffed.  It can also be served as an appetizer.  This recipe is sure to be a hit with your family this holiday season! When you create your dish, take a picture, tag me and  The Fresh Market!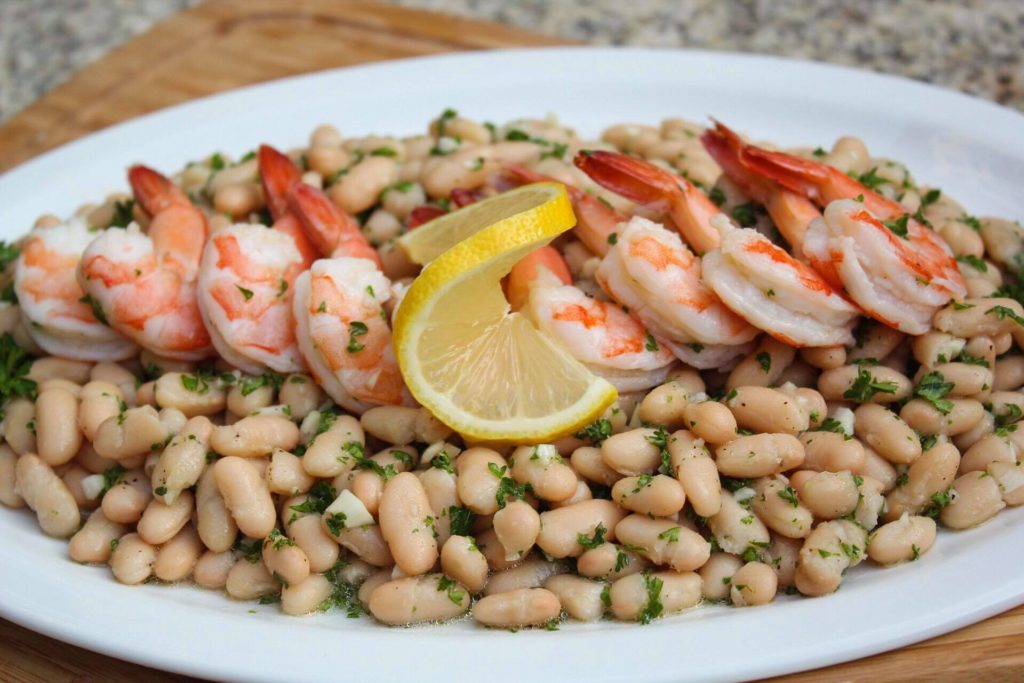 Lemon Shrimp With White Beans
Cook Time: 15 minutes
Serves: 2
Ingredients
1 lb. shrimp, peeled and deveined2 cloves of garlic, minced
3 tbsp. extra virgin olive oil, divided
1 lemon zest and juice
1 can Cannellini Beans
½ c. parsley, chopped
1 clove of garlic
1 tsp. each, salt and pepper, to taste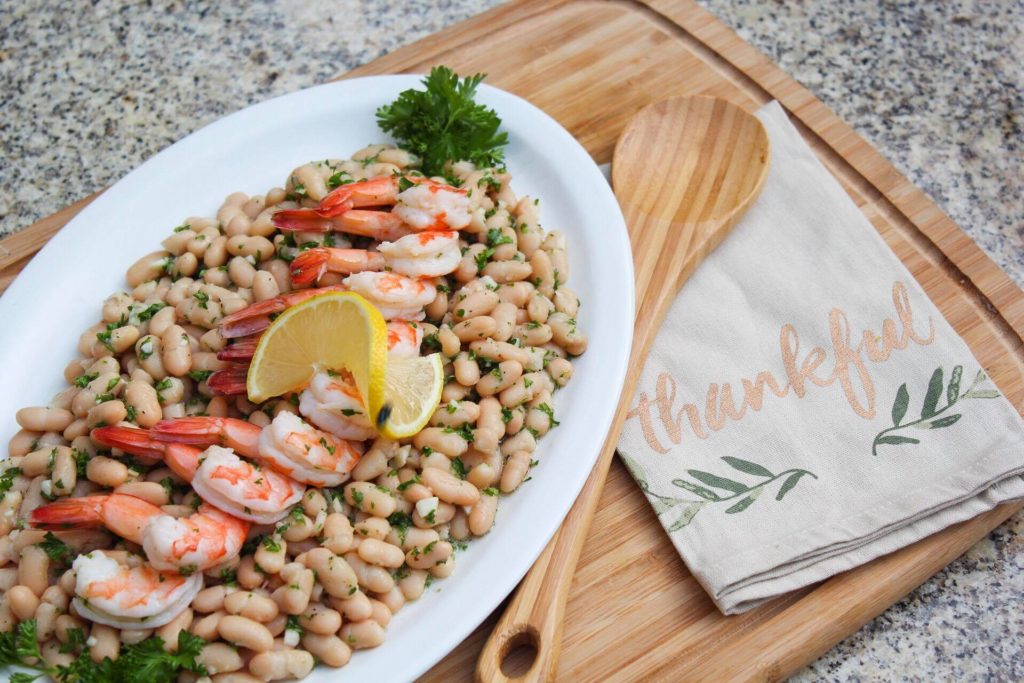 Directions
Add garlic and 2 tbsp. oil to a large skillet over medium-high heat until garlic begins to sizzle and become fragrant. Add shrimp and 1-2 tbsp. lemon juice, cooking quickly until shrimp are opaque, about 5 minutes.
Meanwhile, rinse Cannellini beans under cold water. When shrimp are done, remove from pan and set aside (tent with foil to keep warm). Add beans to skillet with parsley, garlic, 1 tbsp. olive oil, salt and pepper. Cook over medium until just heated through, about 3 minutes.
Serve shrimp over beans, garnish with lemon zest.