I love summer grilling, especially burgers. During the summer I tend to eat lighter. Which is why I am addicted to this Melted Maui Madness Burger. The grilled pineapple buns really make this burger unique and appetizing. I used Jarlsberg cheese for this burger. This burger is layered with crispy bacon, fresh lettuce, tomatoes, red onions, and red peppers. When you create this burger Jarlsberg cheese is really going to add a rich bold flavor. This burger is sure to be a hit at any BBQ.
Happy Grilling!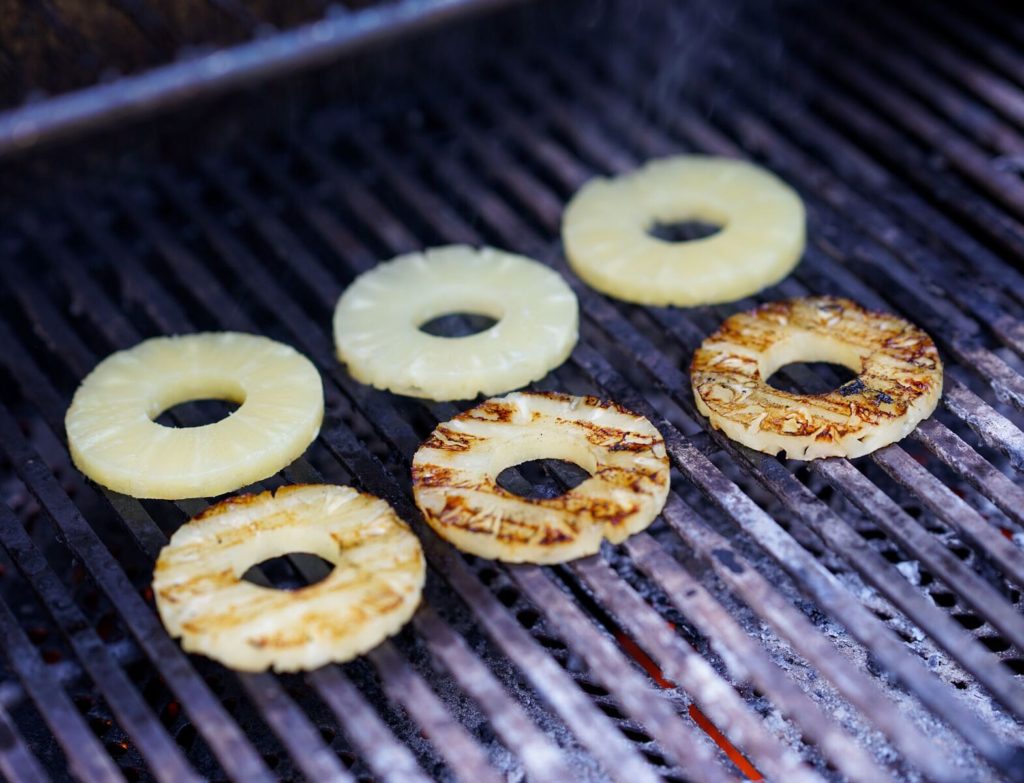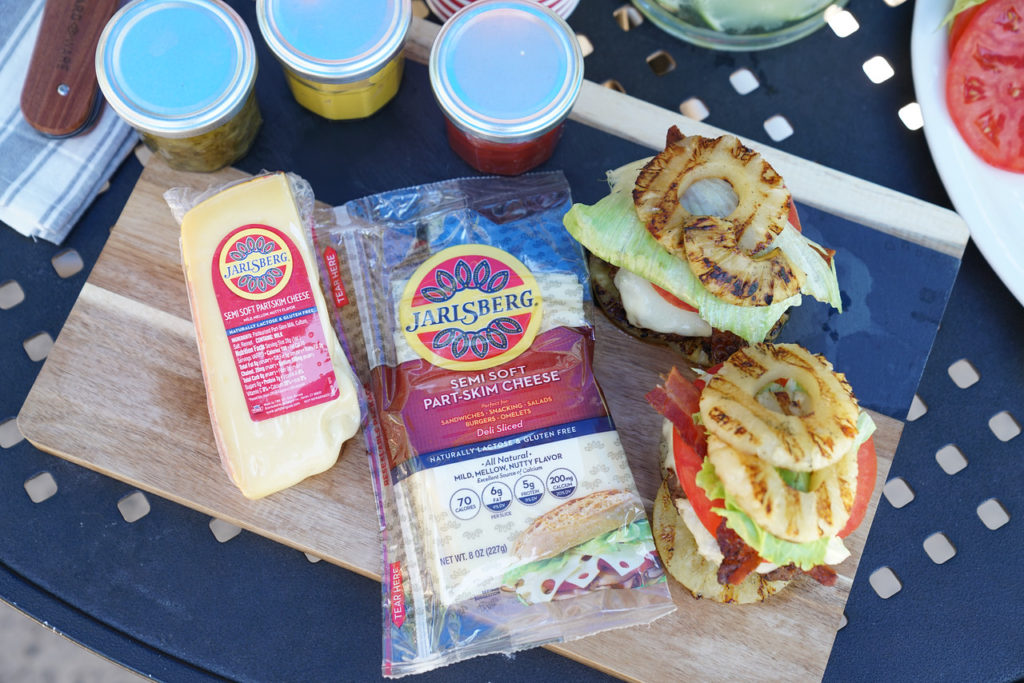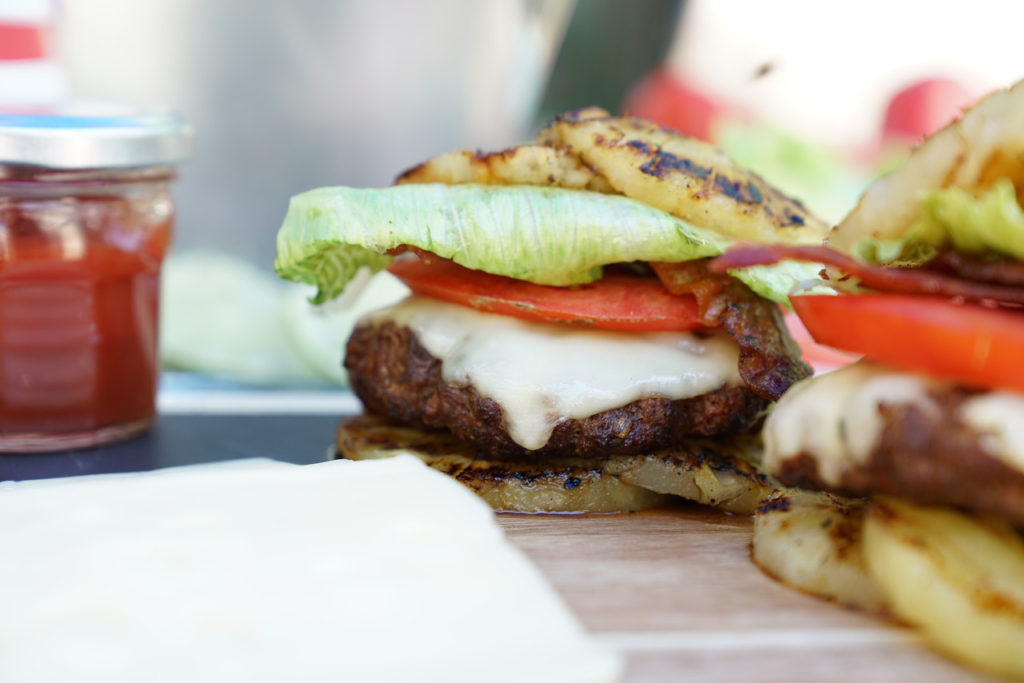 Melted Maui Madness Burger 
Ingredients
1 1/2 lb. minced beef
1 tbsp. tomato paste
1 tbsp. teriyaki sauce
1 tbsp. kosher salt
Non-stick spray
4 thick pineapple rings
4 red bell pepper rings
4 slices Jarlsberg® cheese
Thinly-sliced red onions
8 slices of cooked bacon (optional)
Lettuce and tomato
Directions
Pre-heat your grill.
In a medium bowl, mix the beef with the tomato paste, teriyaki sauce and salt.Form 4 equal-sized burger patties.
Spray the grill with non-stick spray and grill the pineapple rings evenly on both sides.Set aside and grill the peppers and burgers as desired. Top the burgers withJarlsberg® cheese and allow to melt slightly.
Assemble your burgers using the pineapple rings in place of a bun and top with theburger, cheese, peppers, red onion slices, bacon, lettuce and tomato slices.
Makes 4 burgers