Summer is my favorite time to grill. There is nothing better than long summer nights, cold drinks, hot ribs and entertaining with friends to set the scene for an ideal Georgia summer BBQ. Over the next few months, I will be partnering up with the National Pork Board's "Pork Es Sabor" to share some of my favorite pork recipes with you.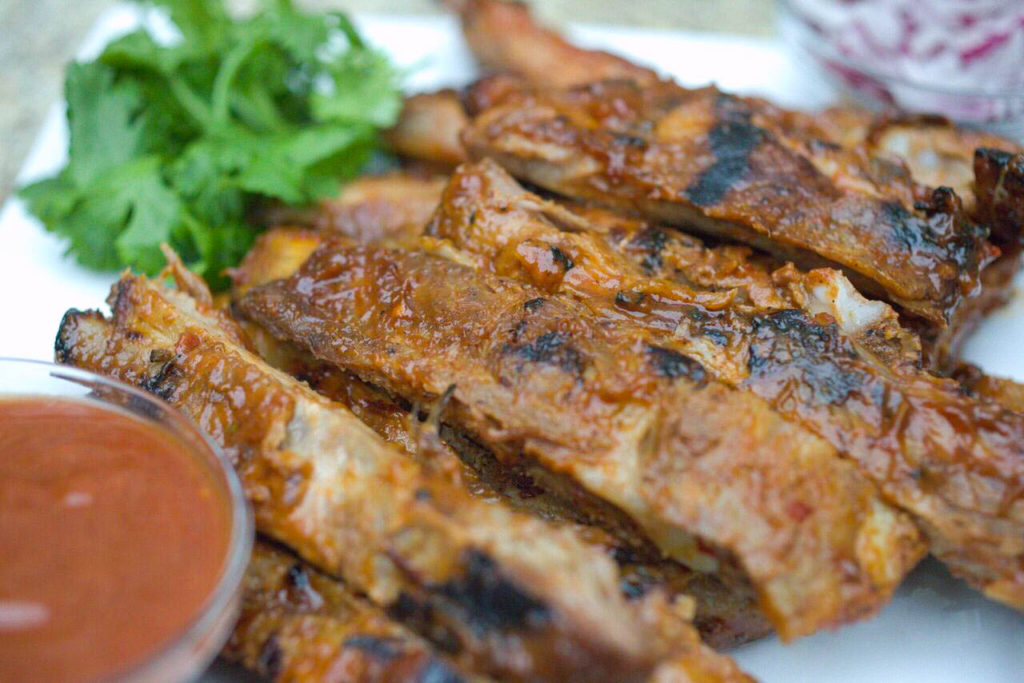 Growing up in the South, I have a few recipes that I can't wait to share with Y'all. I personally enjoy cooking with pork for a couple of reasons: First, the flavor of the meat. Its natural flavor is so delicious it doesn't require much seasoning. Second, pork is convenient to cook and can be easily prepared. Its versatility allows for the use of different cooking methods to fit any lifestyle!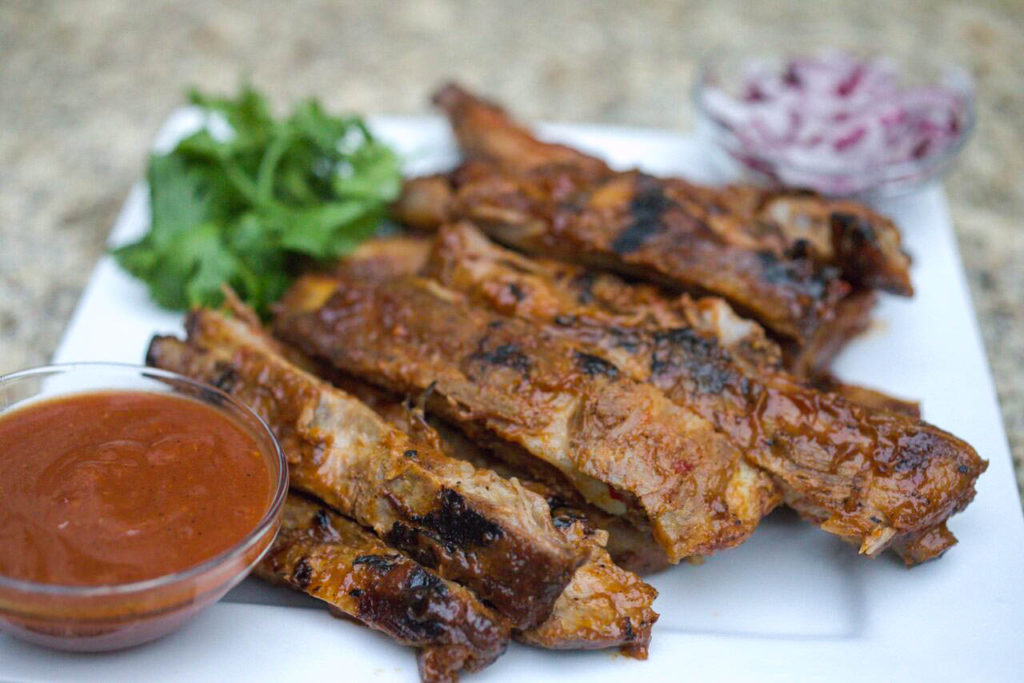 Today, I'm sharing the best Maple Sugar BBQ Pork Ribs recipe. You are going to love this recipe because pork ribs are so tender. The meat will definitely fall right off the bone, and the barbecue sauce is sweet and savory. These ribs pair really well with corn on the cob, macaroni and cheese and/or salad.  
This recipe provides the best combination of salty and sweet, so make sure you bookmark this recipe for all your summer entertaining needs.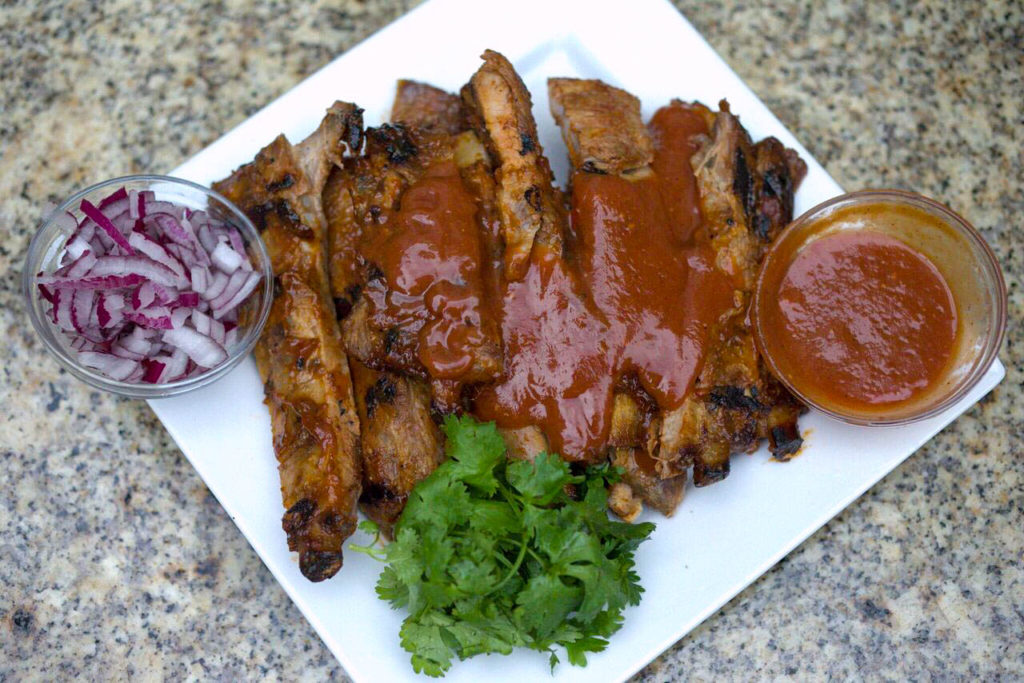 Recipe: Maple Sugar BBQ Pork Ribs 
Ingredients
4 pounds pork ribs
1/3 cup maple syrup
3/4 cup brown sugar
1/2 teaspoon chili powder
1 teaspoon paprika
1/2 teaspoon salt
Salt and pepper (to taste) 
1/2 teaspoon mustard powder
1 tablespoon apple cider vinegar
2 tablespoons Worcestershire sauce
Directions 
Place ribs in a large pot and cover with water, then simmer for one hour or until the meat is tender. 
Drain. Transfer the ribs to a shallow dish. 
In a small saucepan, stir together maple syrup, brown sugar, ketchup, vinegar, Worcestershire sauce, salt, and mustard powder.  
Bring to a low boil and cook for five minutes, stirring frequently.  
Cool slightly, then pour over ribs and marinate in the refrigerator for two hours.  
Prepare grill for cooking with indirect heat.  
Remove ribs from marinade.  
Transfer marinade to a small saucepan and boil for several minutes.  
Lightly oil grill grate.  Cook for about 20 minutes and baste with the cooked marinade frequently until nicely glazed.  
Serve and enjoy!