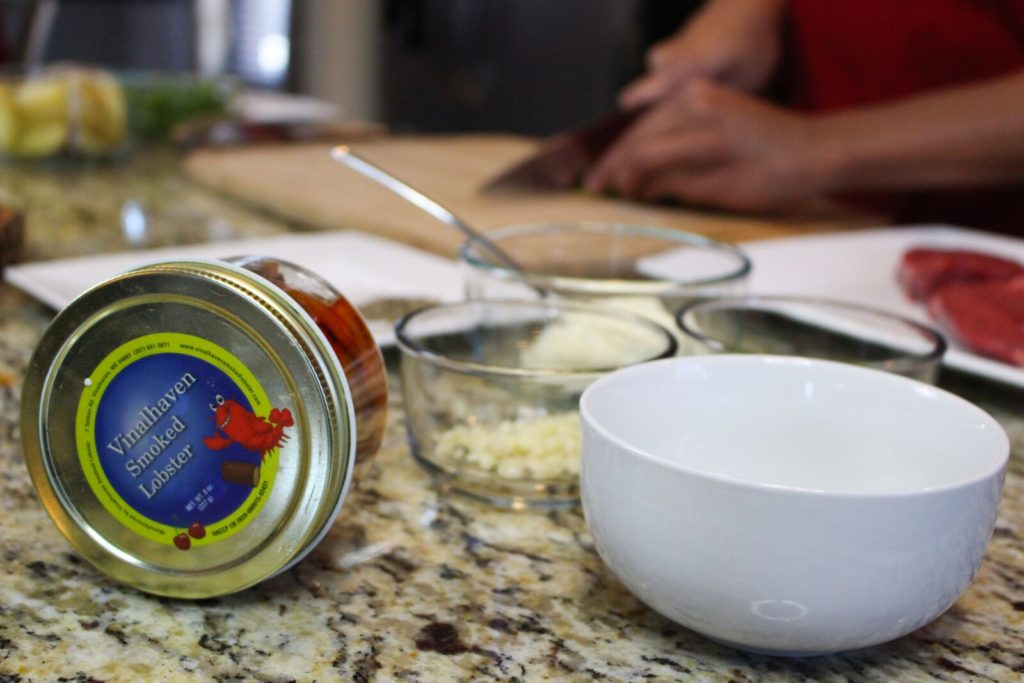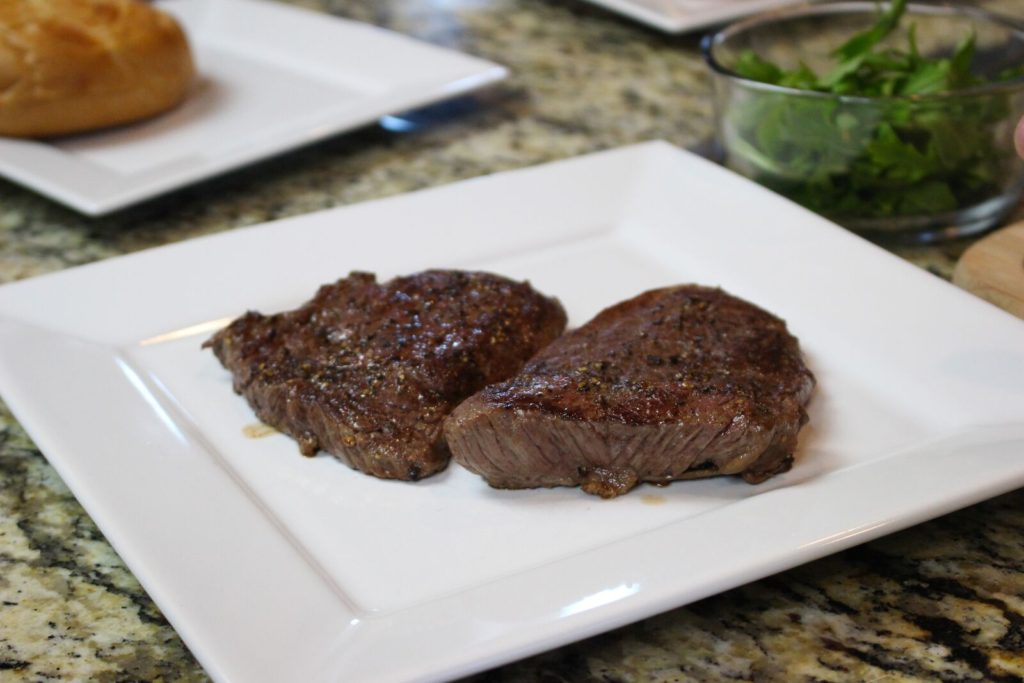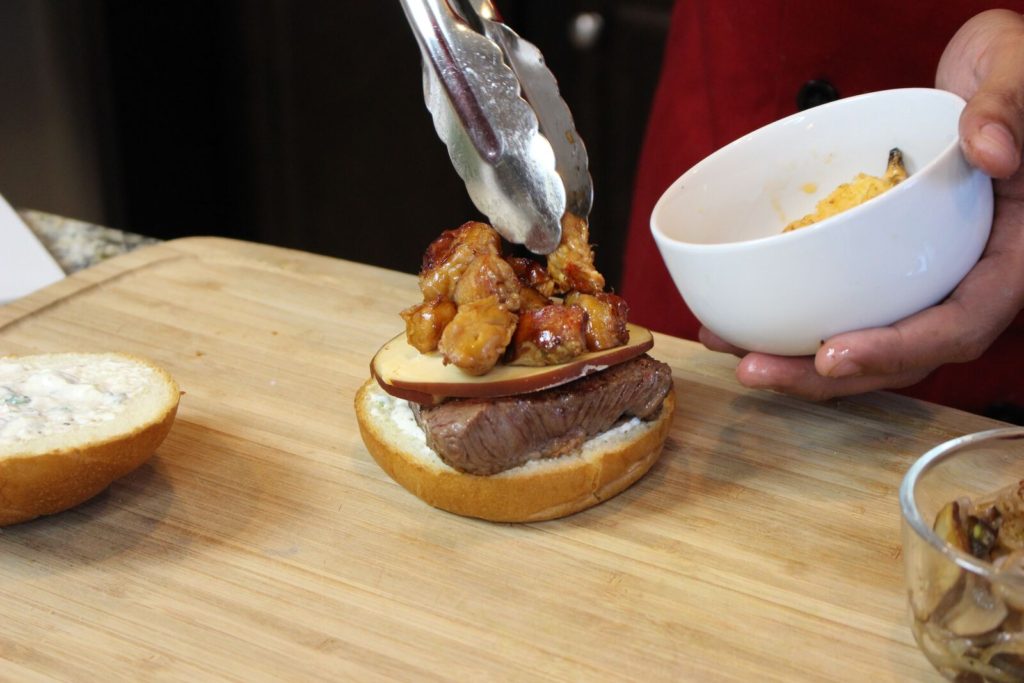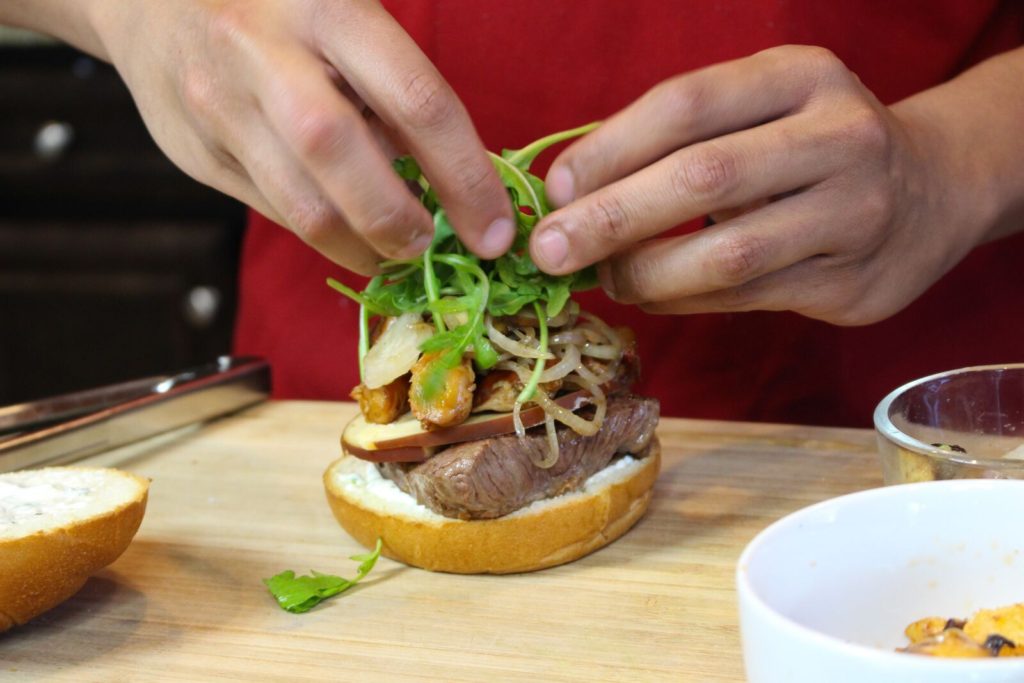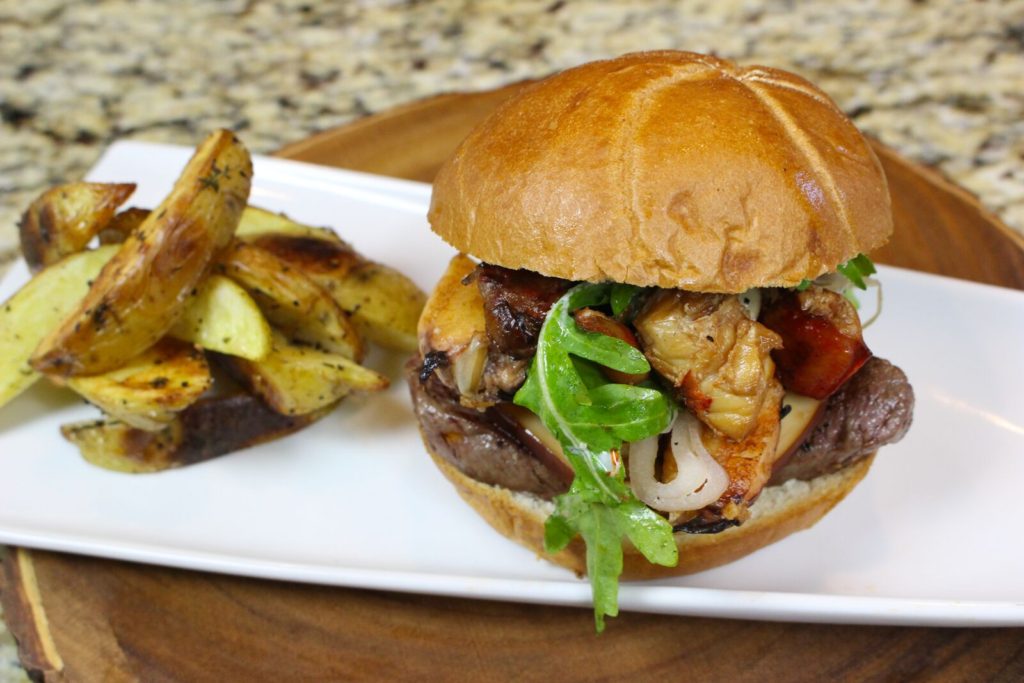 Lobster, lobster, and more lobster.  Surf and turf has always been one of my favorite meals.
Traditionally, surf and turf is a main course which combines seafood and red meat.  The seafood used may be lobster, prawns, or shrimp, which may be steamed, grilled, breaded, or fried.  In my house, surf and turf means fresh, succulent lobster and a perfectly lean steak.  It truly is the best of both worlds.
Well, we have added a spin on this classic dish and created a sandwich, and it really is out of this world. This recipe is simple and sophisticated.  I had a great time partnering with Vinal Haven Lobster and Chef Mark Philips to create the ultimate surf and turf burger.
Bon Appetit