Recipe: BBQ Flatbread Pizza
In my opinion, pizza is one of the best creations of food to have ever emerged on the food scene.  There used to be a time when you only had a few major pizza chains that you could choose from.  But as time progressed, more and more mom-and-pop "pizza joints" started to emerge.  
When it comes to which region has the best pizza and which part of the nation has the best style of pizza, you are bound to get yourself involved in several different arguments.
Many Chicagoans will say that it is a-must that you try their Chicago deep-dish; while many hard-core New Yorkers will say that their New York-style pizzas are the best ever!
Pizza initially began in ancient times, as far back as the Neolithic Age. It started out as flatbreads topped with various oils and spices. Pizza with tomato sauce, as we know it today, emerged during the 18th century, in Naples, Italy.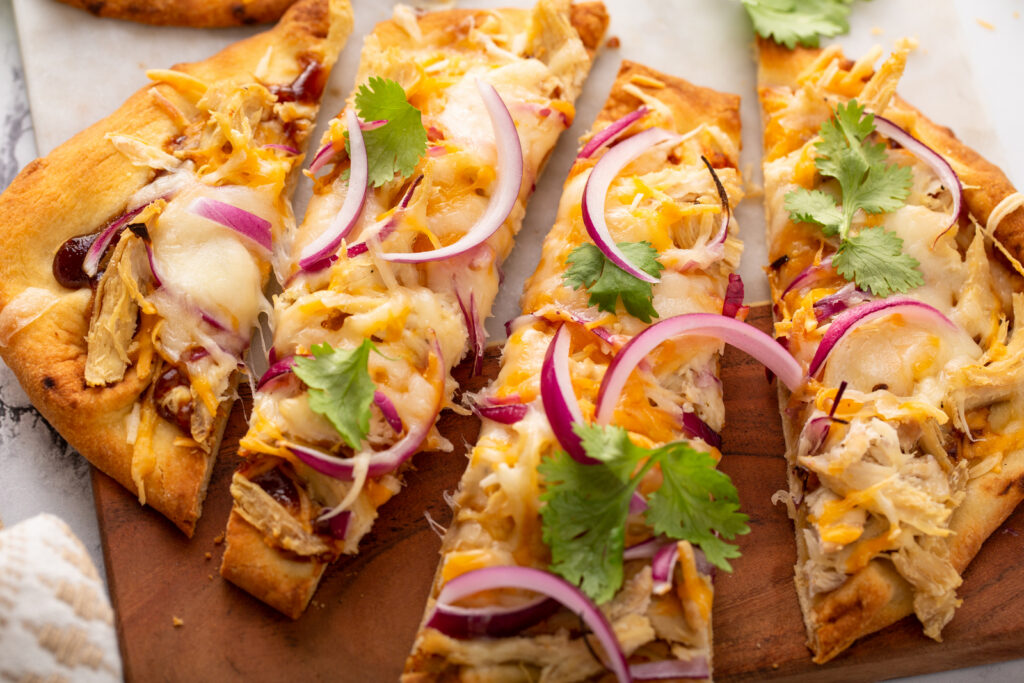 It is no surprise that pizza is one of the most popular dishes in the world, and that's because it can be created in a variety of ways.
Since many people are at home doing more cooking and since virtual learning looks like it's going to be the new-normal, my BBQ flatbread pizza is the perfect meal for all of you pizza lovers.
When it comes to making an at-home pizza, I don't always feel like going through the process of kneading the dough, rolling the dough, and waiting for the pizza dough to rise, which makes this BBQ flatbread pizza definitely one of my favorite recipes to prepare because of its minimal prep and cook time. And although the baking time is short, you will still get the maximum flavor of the flatbread and toppings.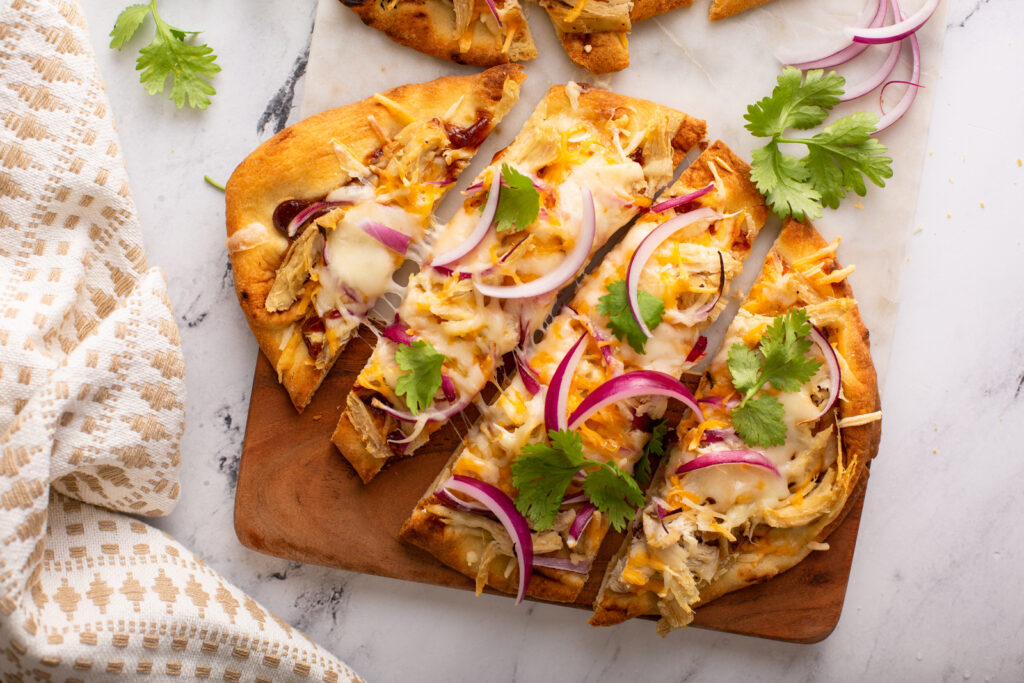 The barbeque sauce: When it comes to the barbeque sauce that you will be spreading on your flatbread, you can use any brand and/or flavor that makes your taste buds joyful. I actually prefer to use sweet and spicy barbeque sauce because it causes the flatbread to have a sweet and savory flavor. But whichever barbeque sauce you choose to use, just make sure that it is thick.
Flatbread is the ideal substitute, if you do not want pizza dough, because it offers great flavor, and there are various length and shape options that you can select from.
When preparing the chicken for this recipe, you can opt to prepare the chicken yourself, purchase it pre-cooked, or use leftover cooked chicken from a previous meal.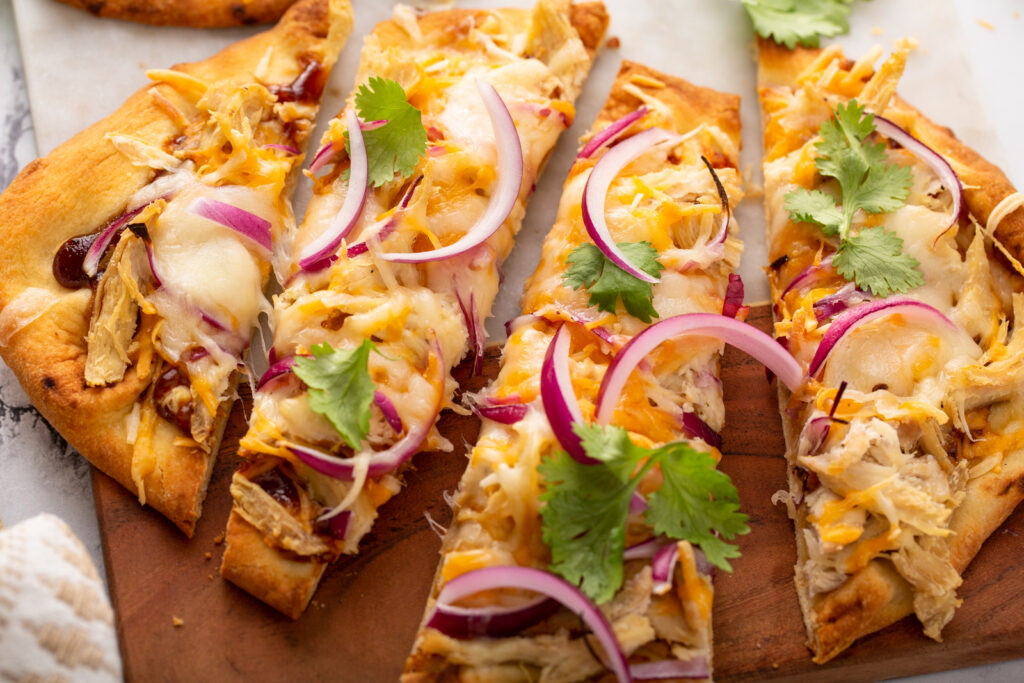 I totally understand that pre-shredded cheese can make life a little easier. However, if you have time, I highly recommend grating the cheese yourself. If you do decide to grate your own cheese, you will definitely see that it melts and tastes better.
BBQ Chicken Flatbread Pizza
2 pieces of flatbread
1/2 cup barbeque sauce of your choosing
2 cups of cooked chicken
2 cups grated Colby & Monterey Jack cheese
1/2 red onions, sliced
1/2 bundle of cilantro
Preheat oven to 400 degrees.
Spread 1/4 cup of the barbeque sauce on top of each of the flatbread.
Evenly distribute the grated Colby & Monterey Jack cheese on top.
Add the cooked chicken, and then evenly distribute it on top of the flatbread.
Add the sliced red onion.
Bake for 10 to 12 minutes, or until the cheese has melted. (Be careful. The top of the flatbread will be hot and bubbly.) The bottom of your flatbread should be slightly crispy.
Top with cilantro.
Enjoy!