I don't know about you, but after Easter, I always have lots of leftover ham and turkey breast.  I am always torn over what to do with my Easter leftovers.  This year I decided to keep it simple.  I created an effortless Hot Ham and Smoked Provolone Cheese Sandwich recipe using Honey Baked Ham.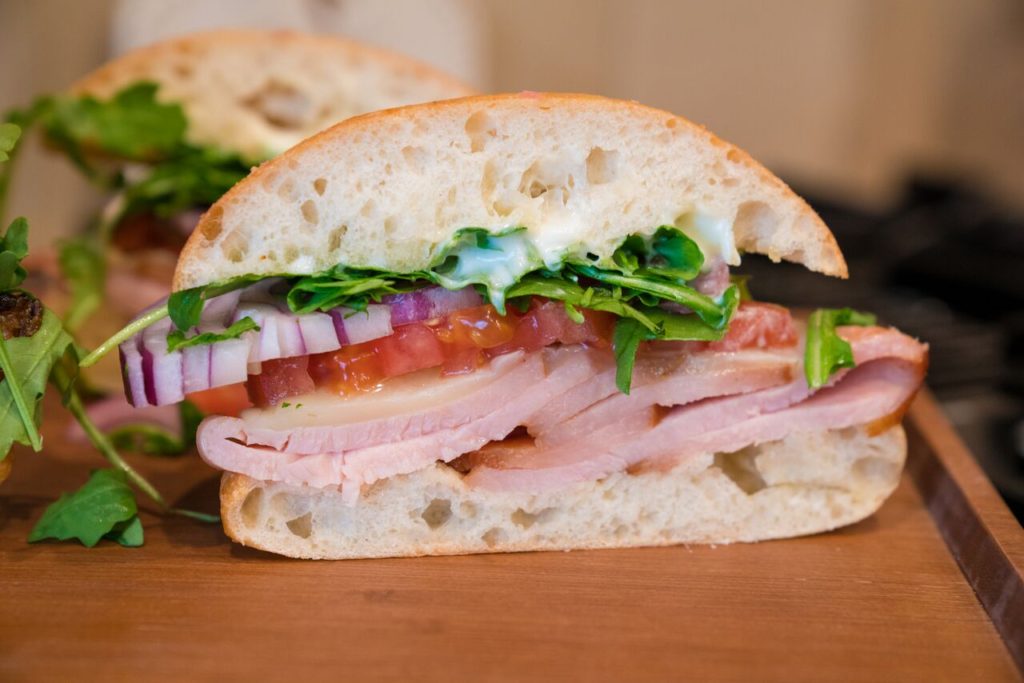 You can use turkey breast instead of ham for this recipe, depending on your meat preference.  I used delicious ham and turkey breast, both from HoneyBaked Ham.  What made this sandwich really tasty is that it was baked.  I put ham, cheese, and ciabatta in the oven prior to adding my fresh toppings, and it made all the difference in the world. The cheese was hot and melty and the ciabatta bread was hot and soft.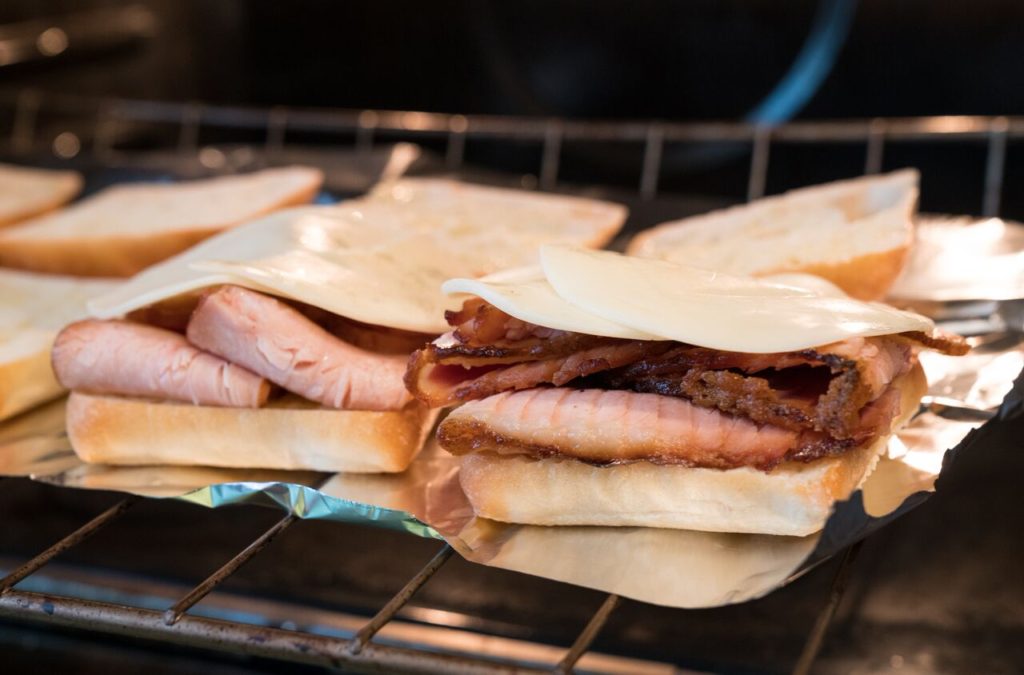 This sandwich is a great afternoon snack or dinner for when you want to keep things simple!
Recipe:  Hot Ham and Provolone Cheese Sandwich  
Ingredients 
Serves Four
Four ciabatta rolls, halved
½ pound thick-sliced ham (leftover Honey Baked Ham is perfect for this type of sandwich)
Four slices thick-sliced provolone cheese
⅓ cup whole-grain mustard
Duke's Mayonnaise
Favorite sandwich toppings
Sliced onions
Bacon
Romaine lettuce
Sliced tomatoes
Directions
Preheat your broiler 
Evenly spread each roll with mustard and mayonnaise, to taste, and divide the ham and cheese slices among the bread.
On a lined baking sheet, arrange the sandwiches open-face style and broil until the cheese is melted and and the tops of the rolls are toasted.
Top with each diner's preferred sandwich toppings and serve.