Easy and Delicious Strawberry Danish
When I think of a strawberry danish I think of comfort food that can be either a dessert, a breakfast pastry or even a delectable brunch item- what do you think of? This easy yet super delicious Strawberry Danish is the perfect combination of fresh strawberries, cream cheese and a flaky puff pastry that is sure to be a hit for whatever time of day you enjoy it. Keep reading to see how to make this delicious sweet treat!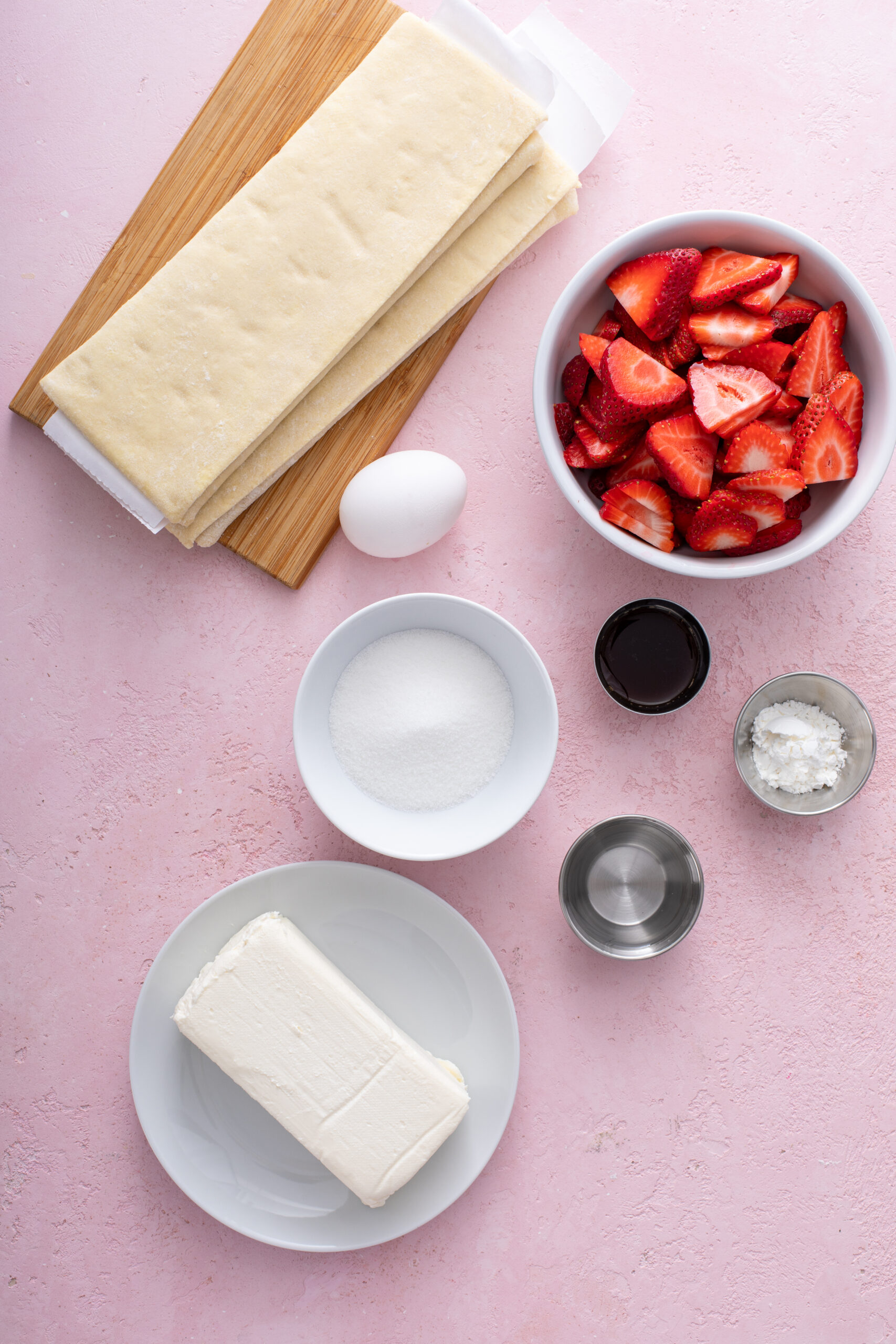 WHY YOU WILL LOVE THIS RECIPE?
Easy To Make– Since we are using a frozen puff pastry, it is incredibly easy to make! Just make sure to thaw it out completely.
Fresh strawberries- This uses fresh strawberries not a jam or frozen strawberries. I've tried both ways and this seems to be the best and easiest!
Cream Cheese Filling- This filling is super delicious, the right amount of sweet and the right amount of savory all wrapped in to one. It makes the perfect companion to the strawberries!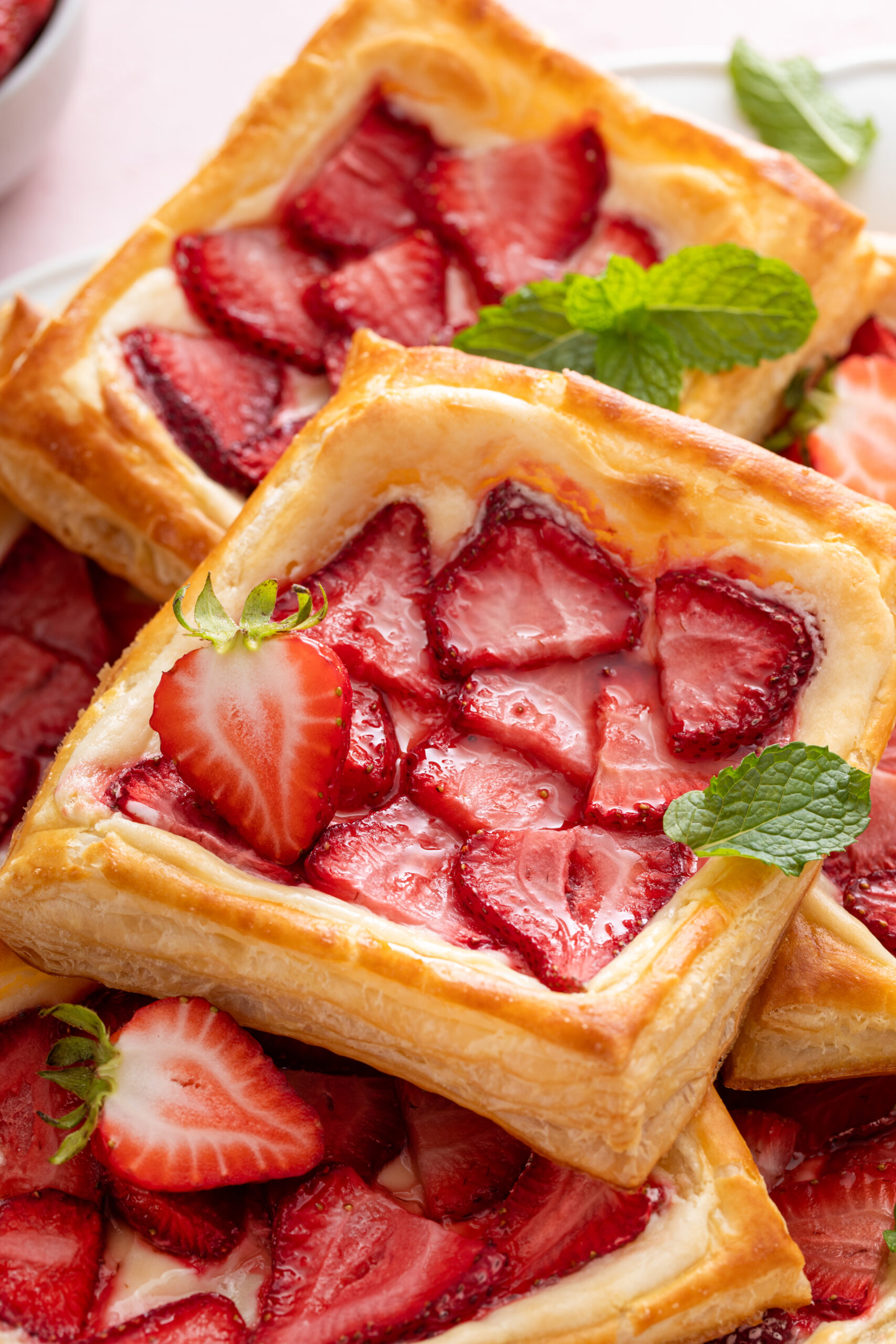 THE PERFECT STRAWBERRY DANISH
INGREDIENTS
1 sheet of puff pastry, thawed
1 cup fresh strawberries, sliced
2 tablespoons granulated sugar
4 ounces cream cheese, softened
1/4 cup powdered sugar
1 teaspoon vanilla extract
1 egg, beaten (for egg wash)
Powdered sugar for dusting (optional)
INSTRUCTIONS
Preheat your oven to 400°F (200°C). Line a baking sheet with parchment paper.
In a bowl, combine the sliced strawberries and granulated sugar. Toss gently to coat the strawberries evenly. Set aside to macerate for about 10 minutes.
In another bowl, mix the softened cream cheese, powdered sugar, and vanilla extract until well combined and smooth. Set aside.
Unfold the thawed puff pastry sheet onto a lightly floured surface. Cut the sheet into 4 equal squares.
Spoon a dollop of the cream cheese mixture onto the center of each pastry square and spread it slightly, leaving a small border around the edges.
Place a few slices of macerated strawberries on top of the cream cheese mixture.
Fold the corners of each pastry square towards the center, slightly overlapping them to create a triangular shape. Press the edges together to seal the danishes.
Place the filled pastries onto the prepared baking sheet. Brush the tops with the beaten egg wash for a golden finish.
Bake in the preheated oven for about 15-18 minutes, or until the danishes are puffed up and golden brown.Remove from the oven and let them cool for a few minutes on the baking sheet. Then transfer them to a wire rack to cool completely.
ENJOY!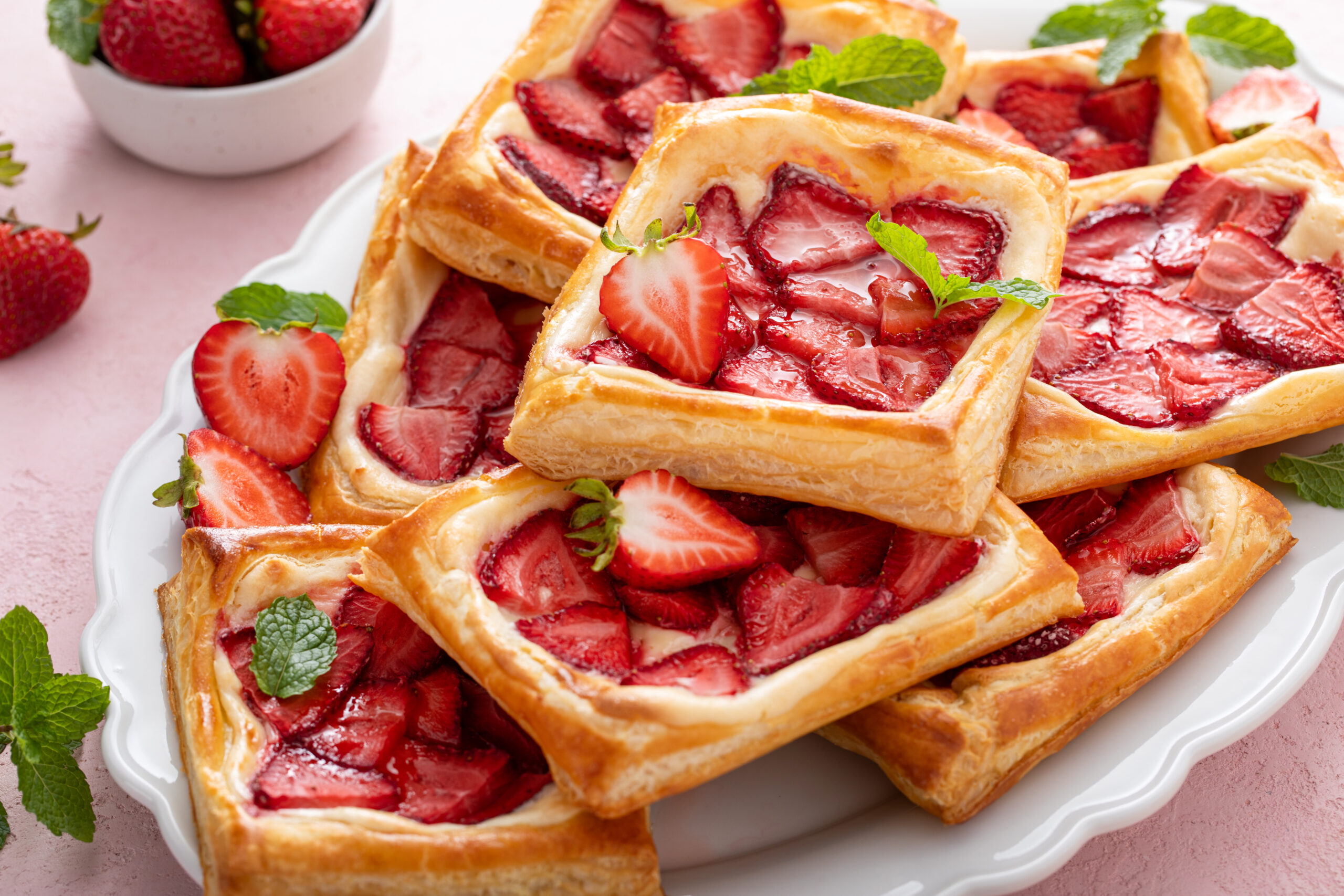 OTHER WAYS YOU CAN MAKE THIS SWEET TREAT
Not fond of strawberries? You can always use blackberries, raspberries, blueberries or just about any fruit you prefer!
Want to make it a bit more dessert like? Inside of cream cheese you can always use a cheesecake filling as well. Trust me it is delicious!
Want to jazz it up a bit? You can take a little cream cheese filling and create a drizzling frosting on top, or add a little lemon zest frosting drizzle – both are delicious!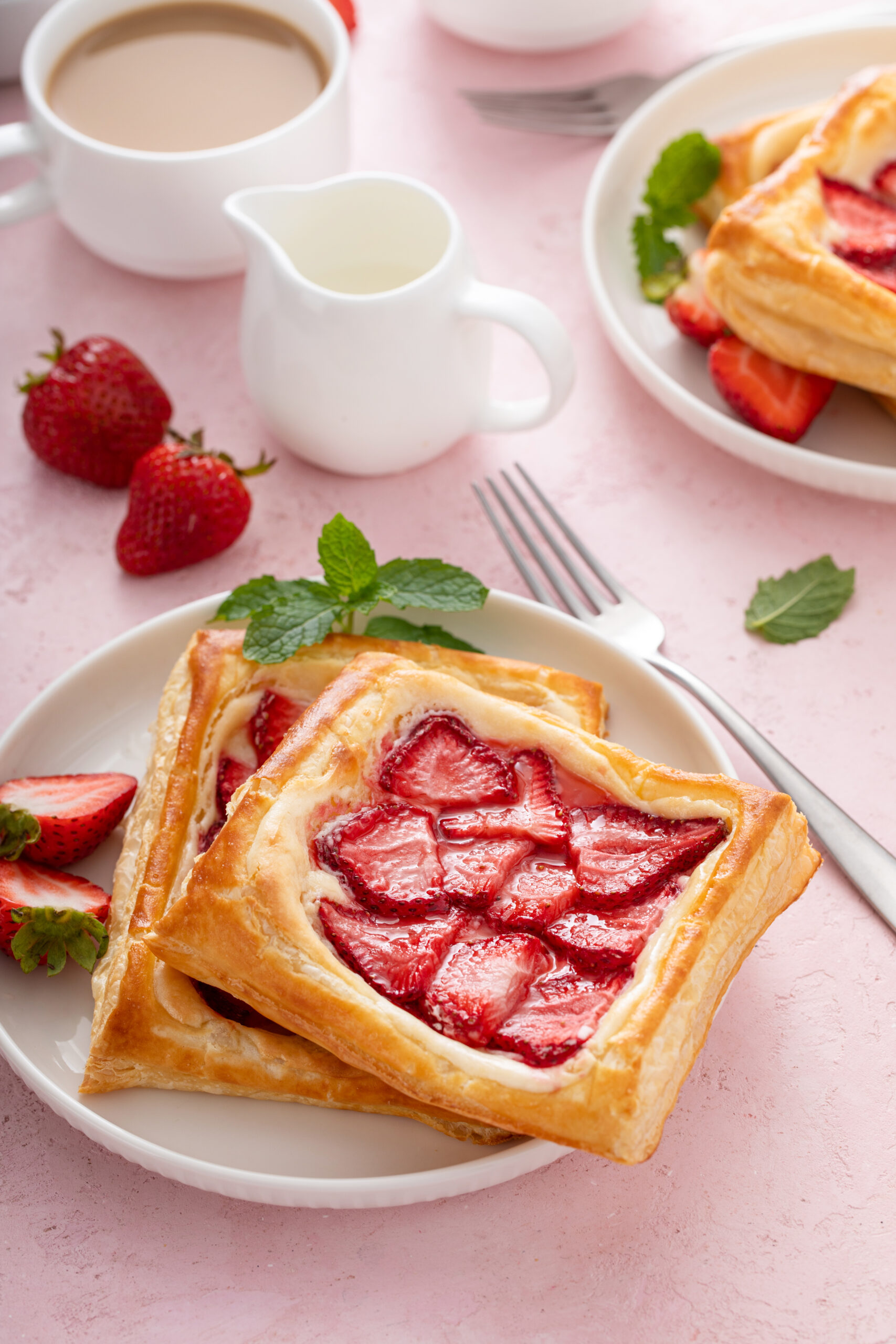 There you have it, and easy way to make sweet treat that can be used for breakfast, brunch or dessert! Who else is trying this recipe for their next big breakfast/brunch gathering? If you do be sure to tag me on Instagram or let me know if you loved it in the comments below!
SAVE NOW, MAKE LATER: