Build Your Own Waffle Board
Looking for the ultimate way to spend Sunday brunch at home? This Build Your Own Waffle Board is such a fun and delicious way to serve breakfast or brunch. It takes just a few minutes to set up and can help create a brunch time of memories! Keep reading to see how we created our waffle board and what we put on ours!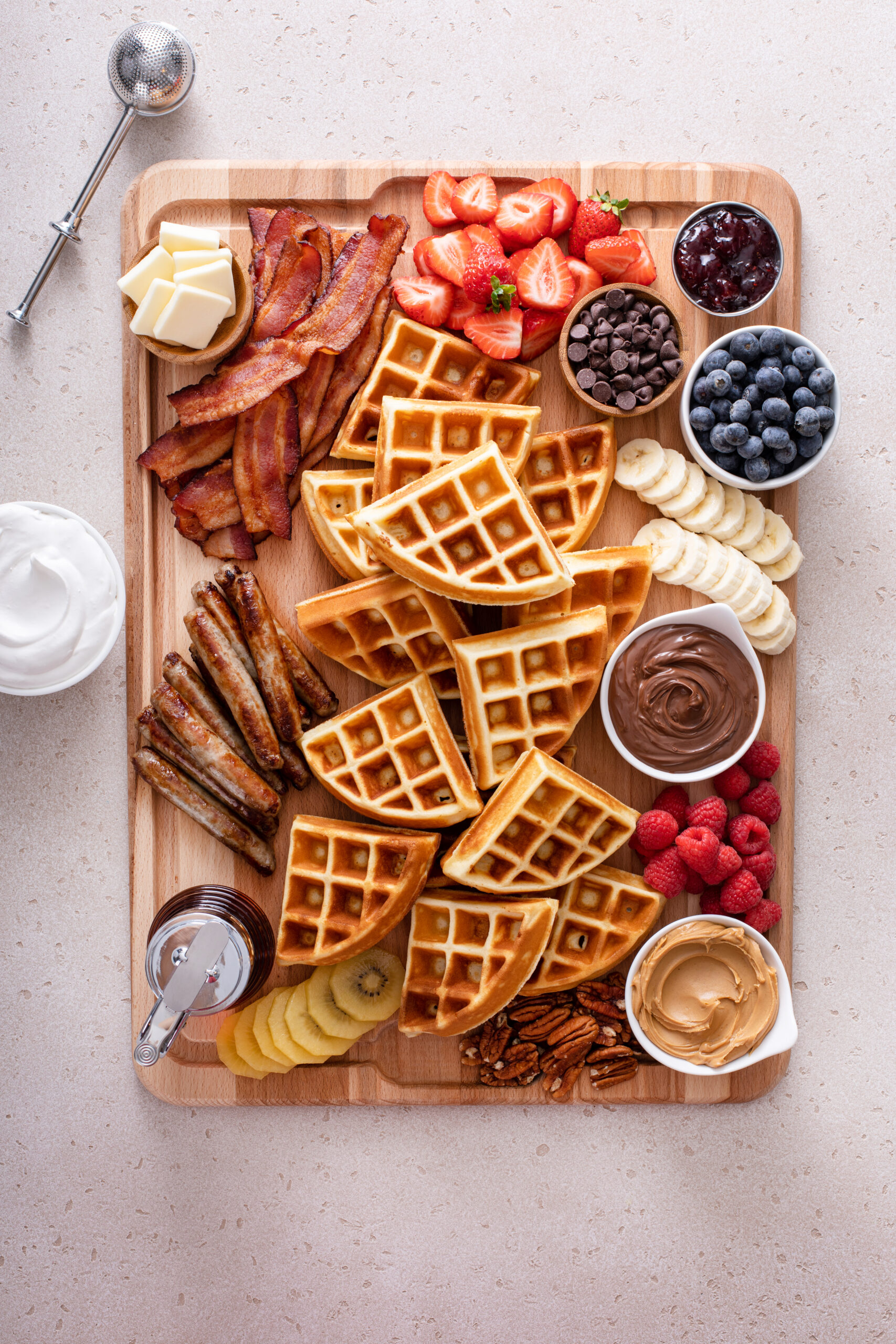 You know I am a HUGE lover of boards lately (like this one, this one and this one); but in all honesty they are the perfect party must-have. Not only do they create a great conversation starter, they fulfill all the needs for everyone at the party (from dietary restrictions, to creating their own concoctions)- I am telling you boards is where it is at!
FUN IDEA: Make it for dessert! You can easily transform this into a waffle dessert board by also including toppings like ice cream, sprinkles, different sauces, and more. Who doesn't love a delicious dessert idea?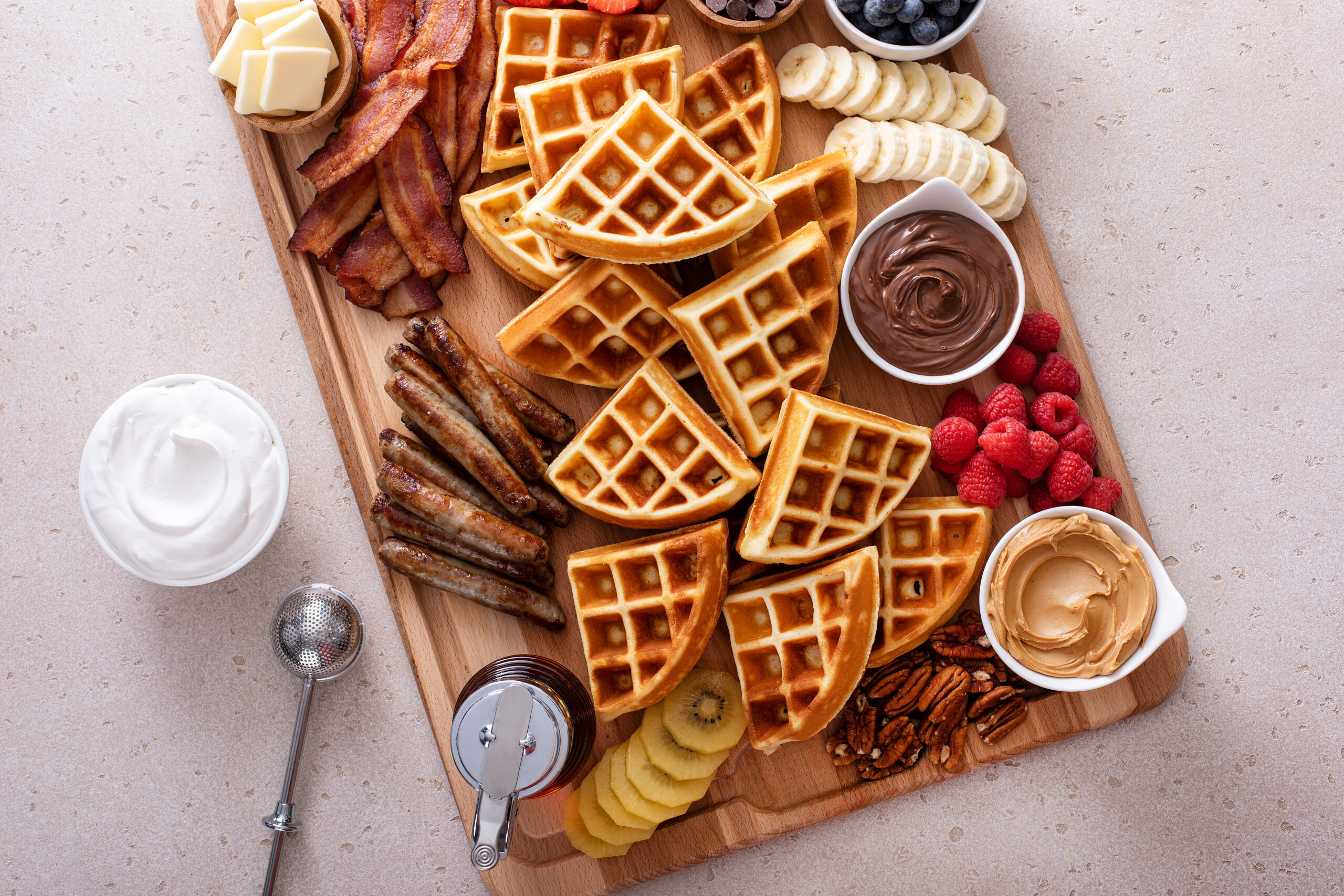 Build Your Own Waffle Board
INGREDIENTS
2 cups Buttermilk Pancake Mix
1 1/2 cups cold water
1 egg
2 tablespoons vegetable oil
INSTRUCTIONS
Lightly grease and preheat waffle iron.
Blend all ingredients together. Batter will be slightly lumpy.
Pour batter into prepared waffle iron.
Cook waffles until steaming stops or until golden brown.
Serve with your favorite toppings.
TOPPING IDEAS
Strawberries
Syrup
Powdered Sugar
Blueberries
Raspberries
Bananas
Blackberries
Kiwi
Whipped Cream
Butter
Chocolate Chips
Nutella
Peanut butter
Nuts
Maple syrup
Strawberry Jam
Powder Sugar
Bacon
Sausage
Not sure what to serve with your waffle board? Try incorporating some delicious juices, speciality cocktails, or my favorite mimosas– depending on your mood. Pretty much anything can go when it comes to a great waffle board!
Have you made a Waffle Board? If so, what are some of your favorite toppings to include? Be sure to comment below and let me know!
SAVE NOW, MAKE LATER: