An Easy French Toast Board- Recipe
Who doesn't love French Toast? Have you ever tried a French toast board before? Not only does it make the perfect brunch gathering meal idea- this French toast recipe is super easy and literally pure perfection! Keep reading to see why you need a French Toast board in your life with all the fixing: fruit, fluffy French toast, powered sugar and more!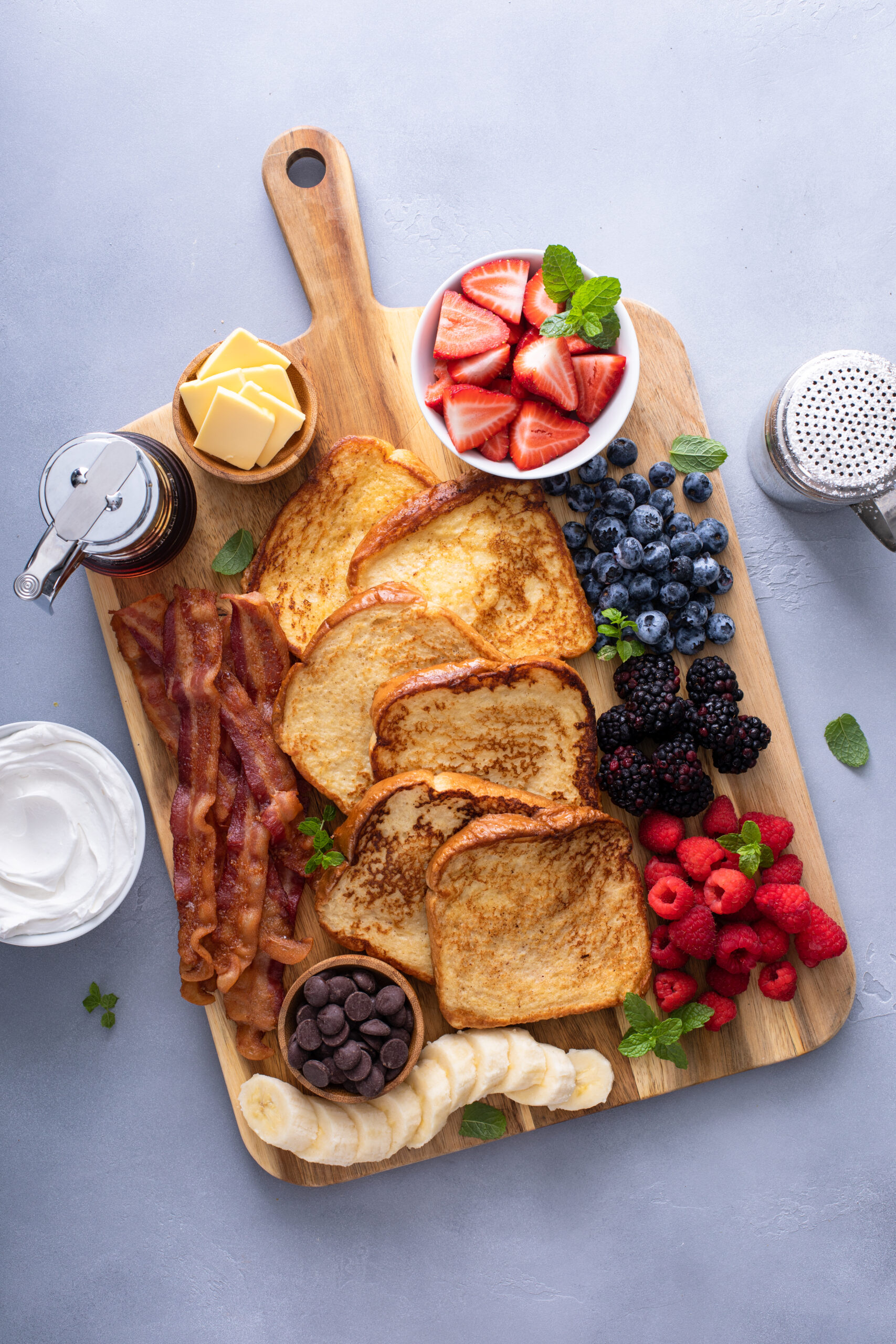 One thing that I tend to look forward to during the holidays is a great morning brunch! One year for the morning after Christmas- this French toast board was created and let me tell you- it was a HUGE hit! The varieties are endless and the options to create your own version literally are says the limit. From adding bacon, sausage, fruit, scrambled eggs and more – this brunch worthy spread will make any after holiday brunch pure perfection! This French toast board can be customized to any needs and I promise you everyone will love it!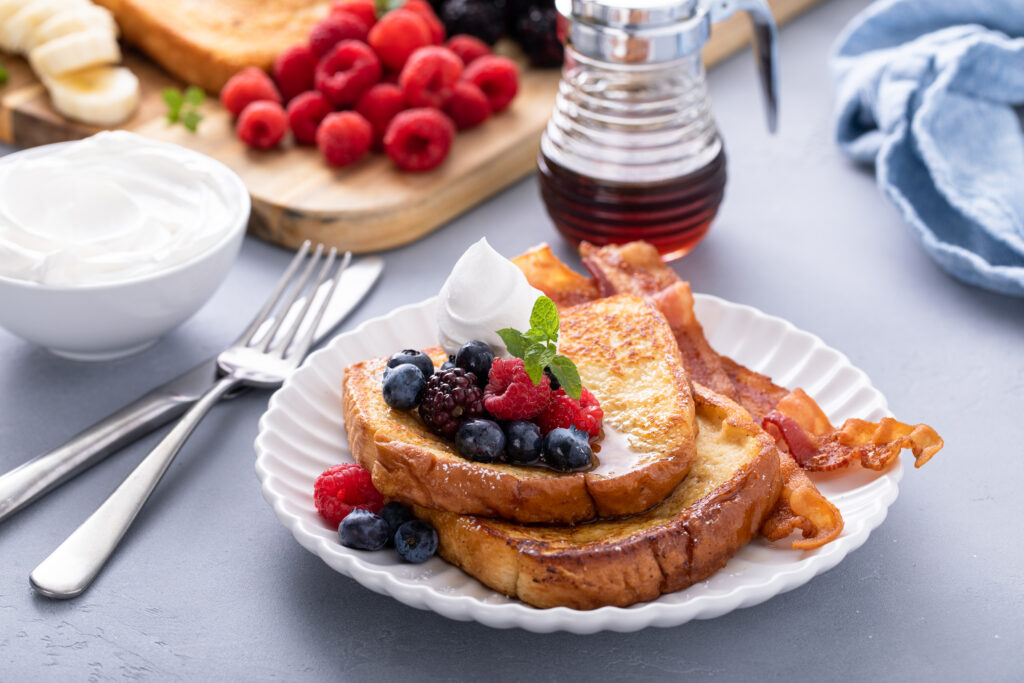 Easy French Toast Recipe // French Toast Board
INGREDIENTS
French Toast
8 slices of Texas Toast (your preferred thick cut toast)
⅔ cup milk
2 large eggs
1 teaspoon vanilla extract
¼ teaspoon ground cinnamon
salt to taste
6 thick slices bread
GARNISHES
Cooked Bacon
Strawberries
Powdered Sugar
Blueberries
Bananas
Blackberries
Strawberries
Whip Cream
Butter
Chocolate Chips
INSTRUCTIONS
Whisk milk, eggs, vanilla, cinnamon, and salt together in a shallow bowl.
Lightly butter a griddle and heat over medium-high heat.
Dunk bread in the egg mixture, soaking both sides.
Transfer to the hot skillet and cook until golden, 3 to 4 minutes per side. Serve hot.
Place on board.
Position all garnishes on board. Leaving plenty of room in the center for the french toast.
When french toast is cooked, place french toast in the center.
So I have to ask- what is your favorite French toast garnish? Have you tried a French toast board for brunch before? Let me know if the comments below!
SAVE NOW, MAKE LATER: