Smoked Salmon Charcuterie Board
Who doesn't love a great charcuterie board? Lately boards have been my favorite thing when it comes to lots of guest and entertaining! Why is that? Well they are perfect for just about everything from a casual gathering at home with friends to a holiday party with 100's of people. People get to mix and match and concoct their own bites as they choose- I feel like that is a win-win, right? Curious how to make my latest board? Keep reading to see how I am making a Smoked Salmon Charcuterie Board this holiday season….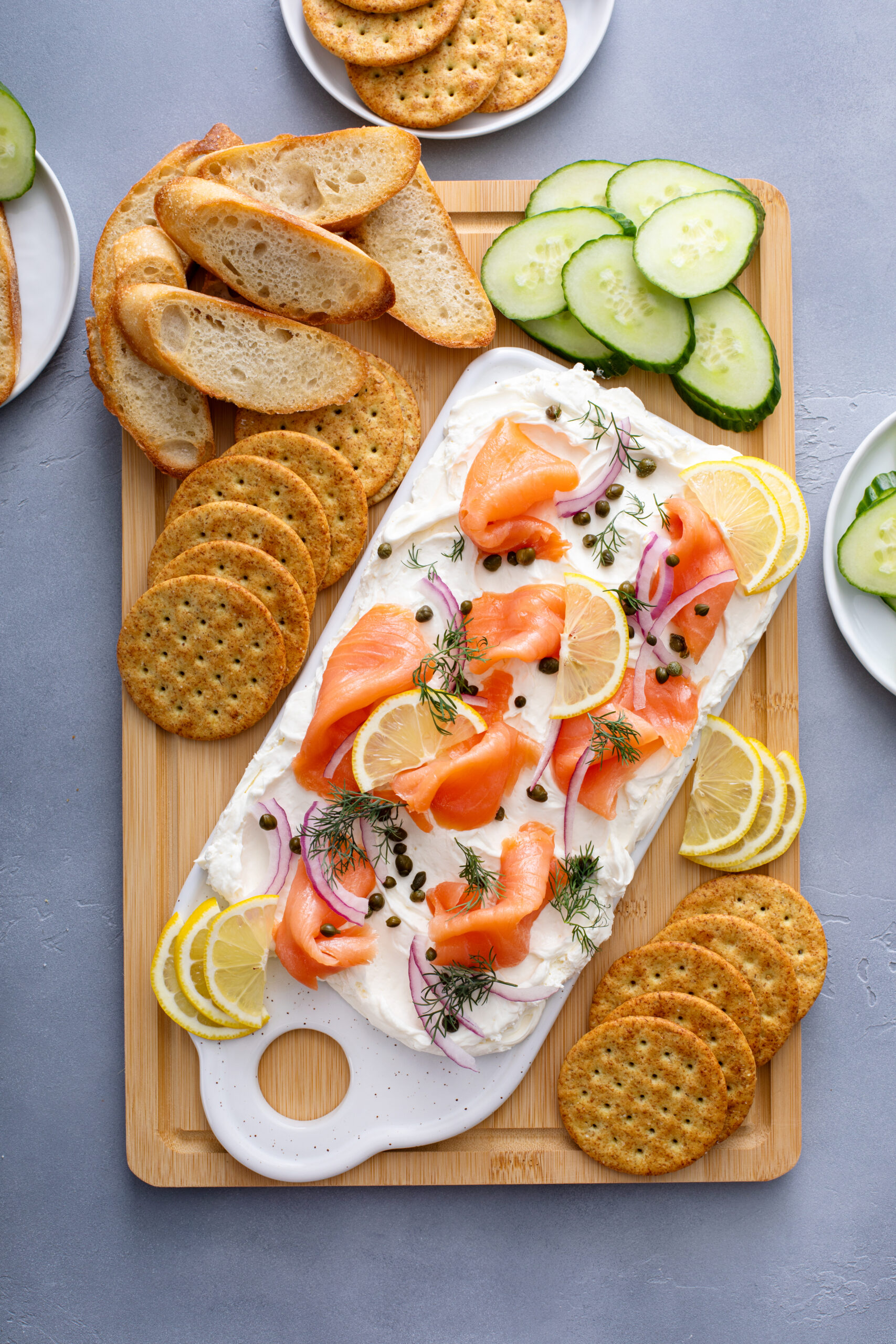 WHY A SALMON CHARCUTERIE BOARD? When it comes to a Smoked Salmon Charcuterie Board what's not to love? The combination of flavors ranging from deliciously smoked salmon to and array of cheeses and crackers with tons of little accompaniments like dill, hard boiled eggs, onions, etc… It's literally the perfect way to make your perfect protein packed bite that is also hearty enough as a main course at times. ** Plus the added bonus**- it is VERY quick to assemble, and be customized to suit just about anyones taste buds and all the items needed can be found at your local grocery store.
ITEMS USED IN THIS SMOKED SALMON CHARCUTERIE BOARD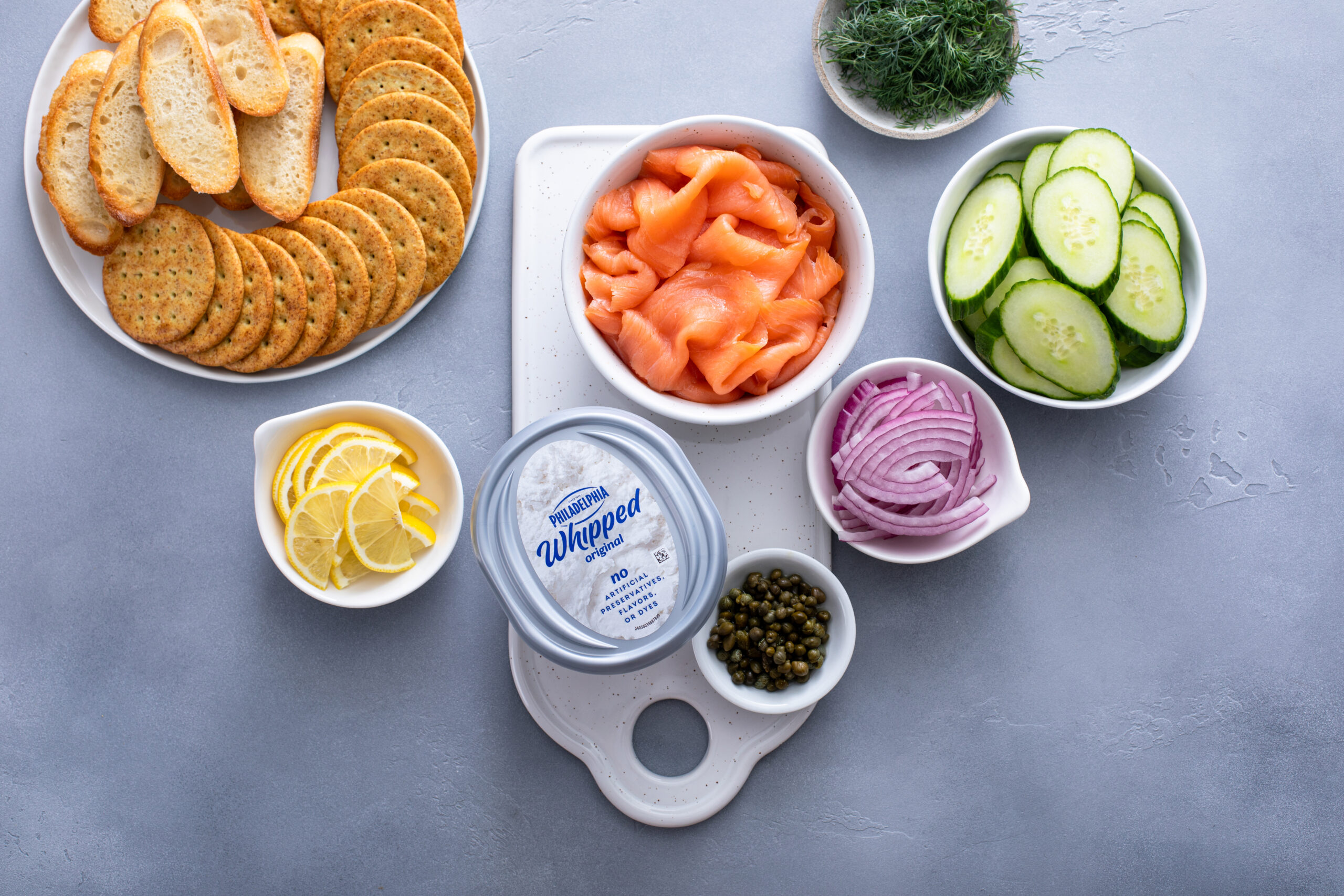 The perfect salmon charcuterie board
INGREDIENTS
8 ounces of smoked salmon
8 ounces of cream cheese
1 lemon, sliced
1/4 red onion, thinly sliced
2 tablespoons capers
Fresh dill sprigs
Crackers
Cucumbers
Bread of your choice
INSTRUCTIONS
Start by allowing the cream cheese to soften at room temperature for about 15 minutes.
Once the cream cheese is softened, transfer it to a serving board or platter.
Using the back of a spoon, swirl the cream cheese to create nooks and crannies for the toppings to sit.
Lay the slices of smoked salmon on top of the cream cheese.
Arrange the lemon slices, red onion slices, and capers over the smoked salmon. ** You can place them in separate clusters.**
Garnish the board with fresh dill sprigs, scattering them over the top.
Serve the salmon board with your choice of crackers, cucumbers or bread on the side.
Guests can use crackers or bread and top them with smoked salmon, and any additional topping to their liking!
ENJOY!!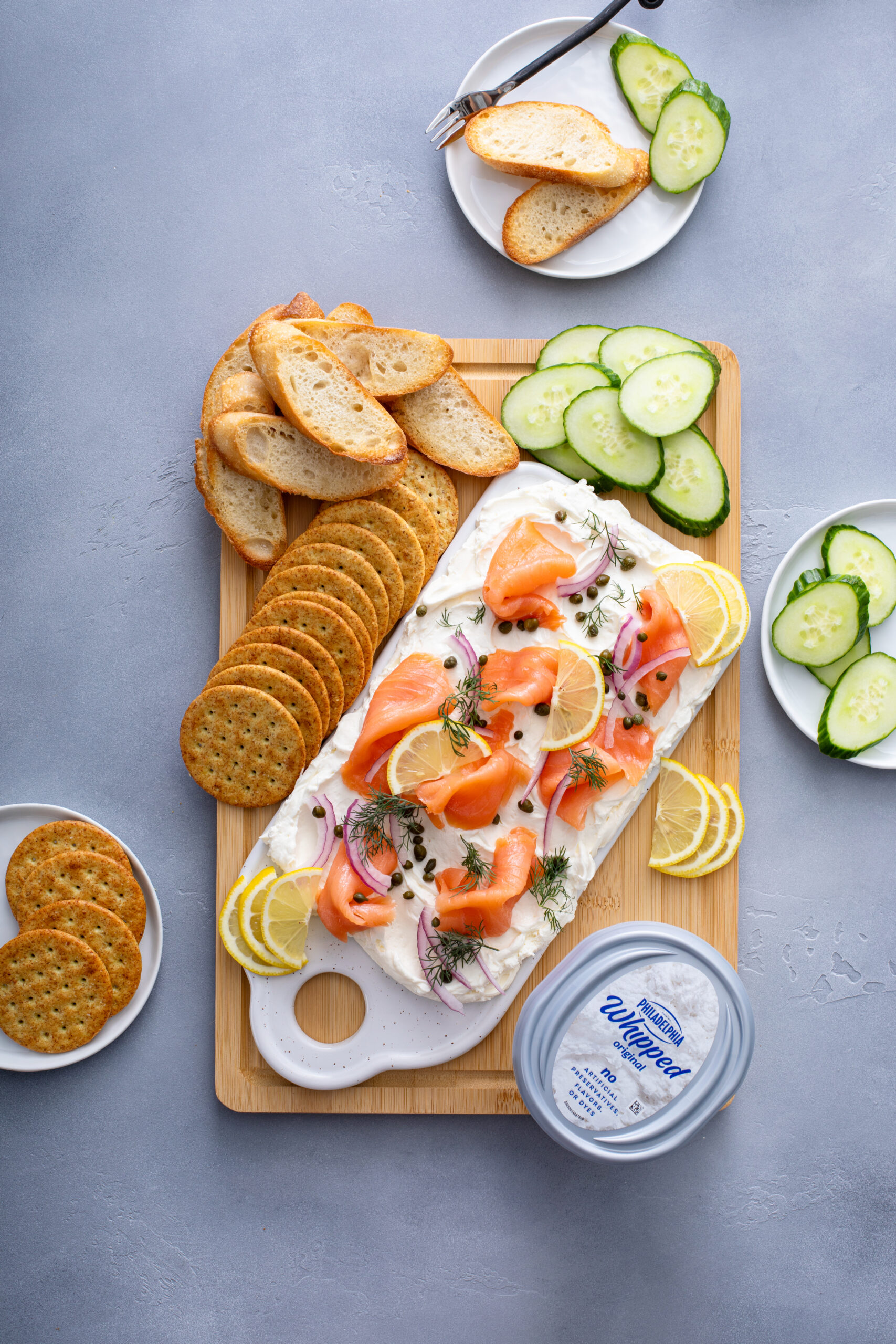 HIGHLIGHTS OF A SMOKED SALMON CHARCUTERIE BOARD
Quick and Easy – It takes minutes to assemble! This makes it so perfect for any holidays, a busy weeknight or just anytime you want to throw something together that looks like you spent lots of time on it.
You Can Make-Ahead – Most of the prep like chopping bread, veggies and herbs can be done a day in advance so all you have to do is place on board and voila!
Easy to Modify – It's SUPER EASY to modify this smoked salmon charcuterie board with ingredients that suit your taste or the group you are making it for by adding a variety of herbs, crackers, veggies, breads, etc….
Handy tip: Prepare Ahead!
WANT TO MAKE THESE EVEN EASIER FOR YOUR GATHERING? PREP AHEAD!
Vegetables– Slice all the vegetables and store them in zippered plastic storage bags in the refrigerator until ready to serve.
Breads– Slice any assorted breads/baguette for the crostini and store in zippered plastic storage bags.
Cream Cheese– If you are looking to make a flavored cream cheese you can whip this in advance and place in fridge while waiting to prepare the board.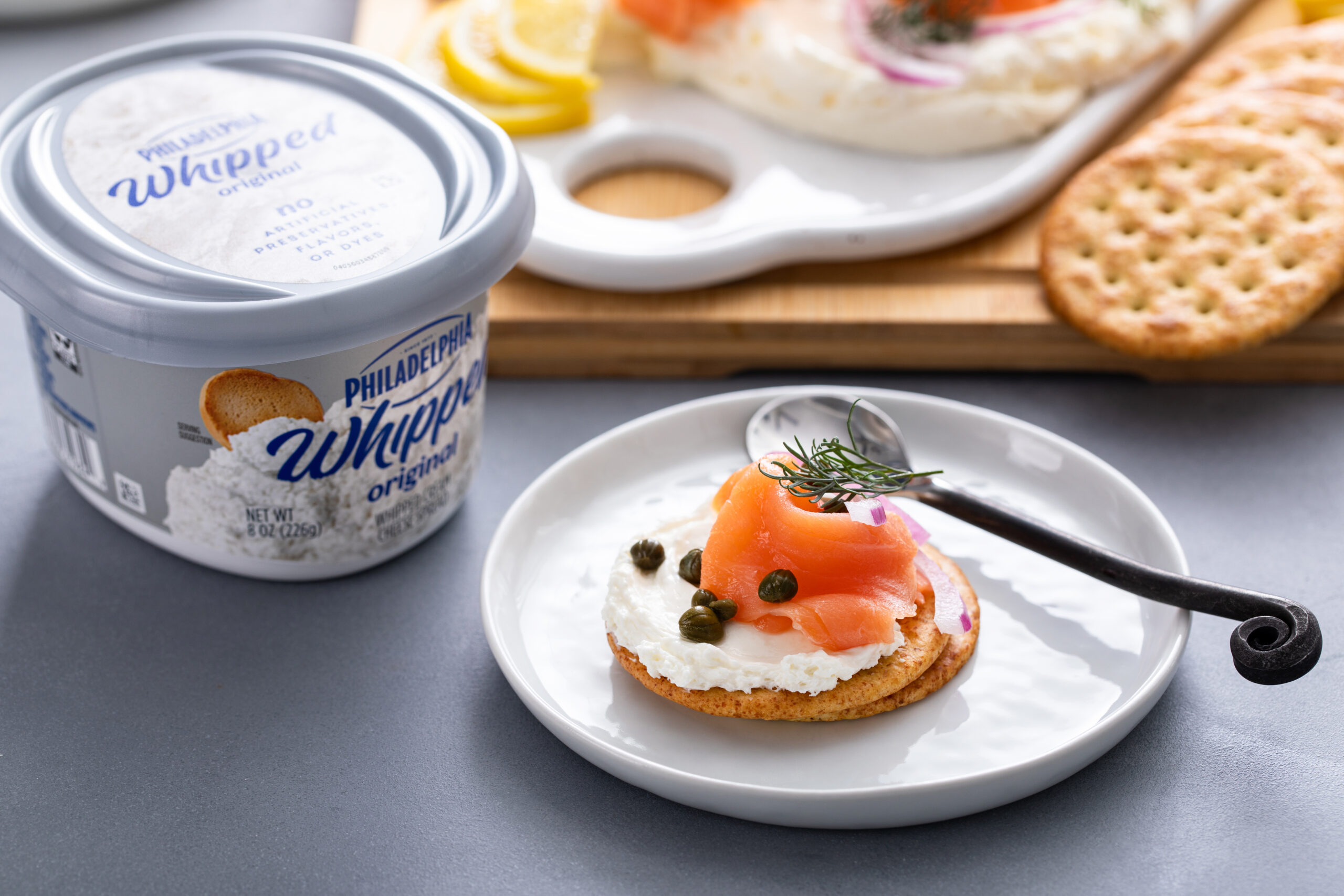 So there you have it the perfect way to make a Smoked Salmon Charcuterie Board. As with any charcuterie board, this one is easily customizable to fit your needs and taste buds to create your perfect board!
More of our Favorite Board Recipes + Tips
Whether you are looking for a easy quick grazing board, something for a tailgate or something for a holiday gathering, we have a variety of board recipes and tips to make for just about any occasion!
SAVE NOW, MAKE LATER: