Strawberries and Cream Waffles
One thing I can always look forward to when it comes to brunch is a perfect waffle. I don't know about you, but to me waffles are basically the best comfort food in a bite. They are perfect to be customized for just about any meal and if you want to have them be savory, sweet, or something in between- I am OBSESSED! These Strawberry and Cream Waffles are an absolute delight. One part homemade waffles, layered with whipped cream, freshly sliced strawberries and a hit of syrup- these literally are the perfect meal. Keep reading to see how I make them!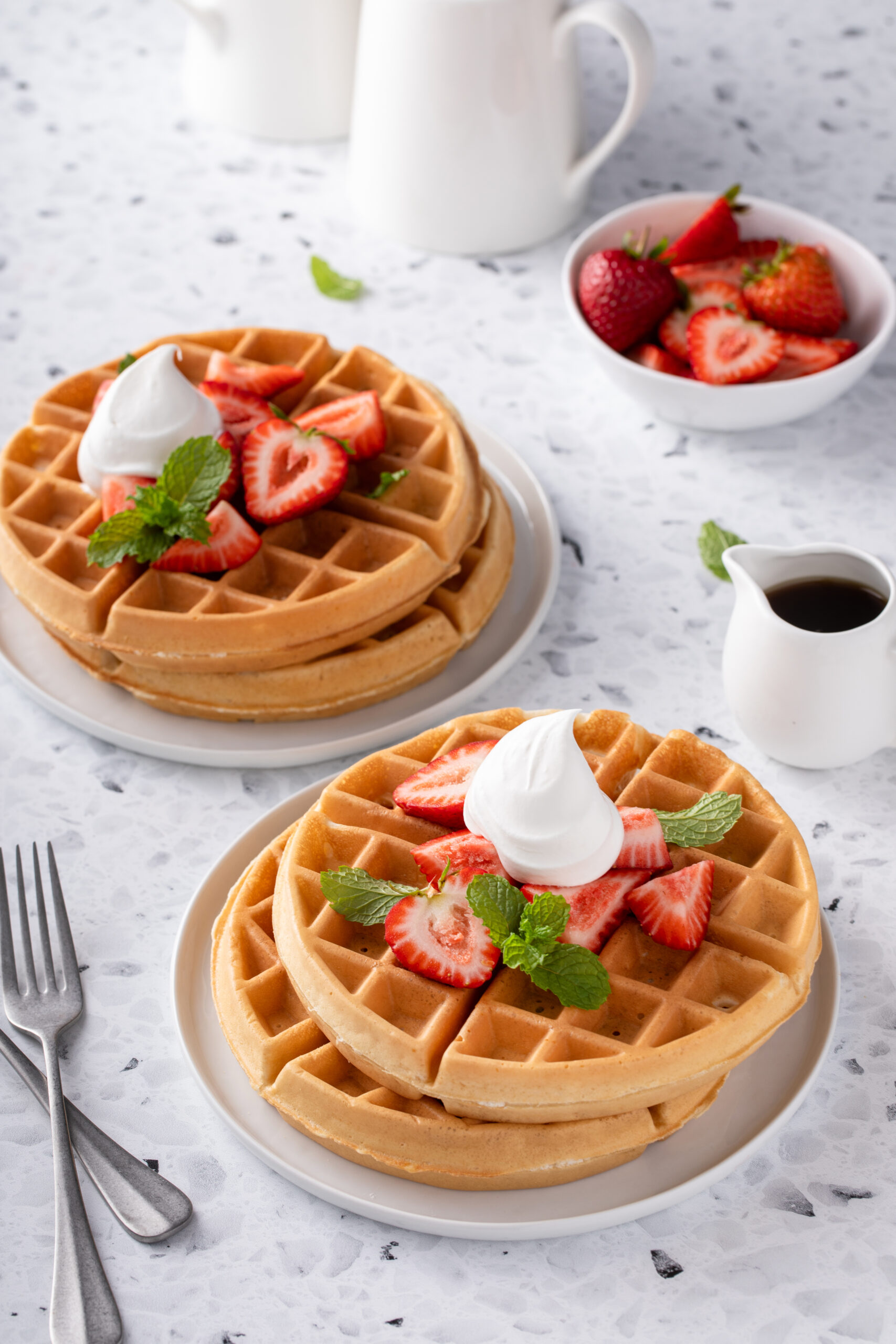 WHY STRAWBERRY AND CREAM WAFFLES?
When it comes to these delicious Strawberries and Cream Waffles, you might be super surprised to lean that they literally take just a few minutes to make. It's super simple – whip up some fluffy bater, chop your favorite fruits (in this case it will be strawberries, cook your waffle mixture in the waffle maker, stack waffles, add fresh fruit, cream, etc and voila – ready to eat. Simple right?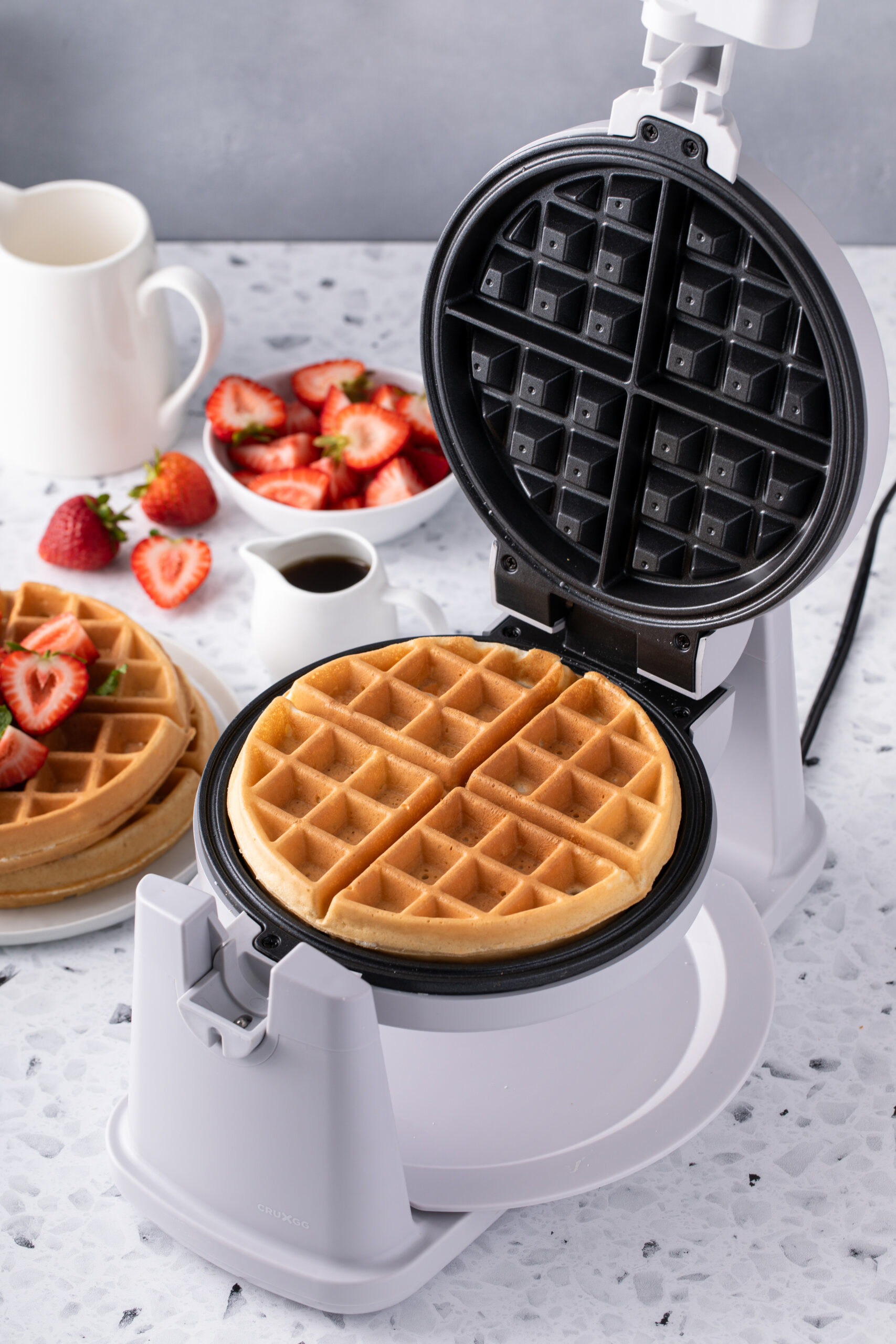 DELICIOUSLY EASY STRAWBERRIES & CREAM WAFFLES
INGREDIENTS
1/2 cup of strawberries
2 mint leaves
1/2 whip cream
2 cups of Mrs. Butterworth's Pancake Mix
1 1/2 cups of milk
1/3 cup of vegetable oil or melted butter
1 egg
INSTRUCTIONS
Preheat your waffle iron according to the manufacturer's instructions.
In a large bowl, combine Mrs. Butterworth's Pancake Mix, milk, oil (or melted butter), and egg. Stir until blended.
Lightly grease the waffle iron with a small amount of oil or non-stick cooking spray.
Pour the batter onto the preheated waffle iron, being careful not to overfill it as the batter will spread when you close the iron.
Close the waffle iron and cook. It usually takes about 3-5 minutes to cook, but this can vary depending on your specific waffle iron.
Carefully open the waffle iron and check if the waffle is golden and crisp. If it is, remove the waffle. If it's not, close the iron and cook for a little longer.
Repeat the process with the remaining batter.
Serve your waffles immediately.
Garnish with sliced strawberries, whip cream and mint.
Enjoy!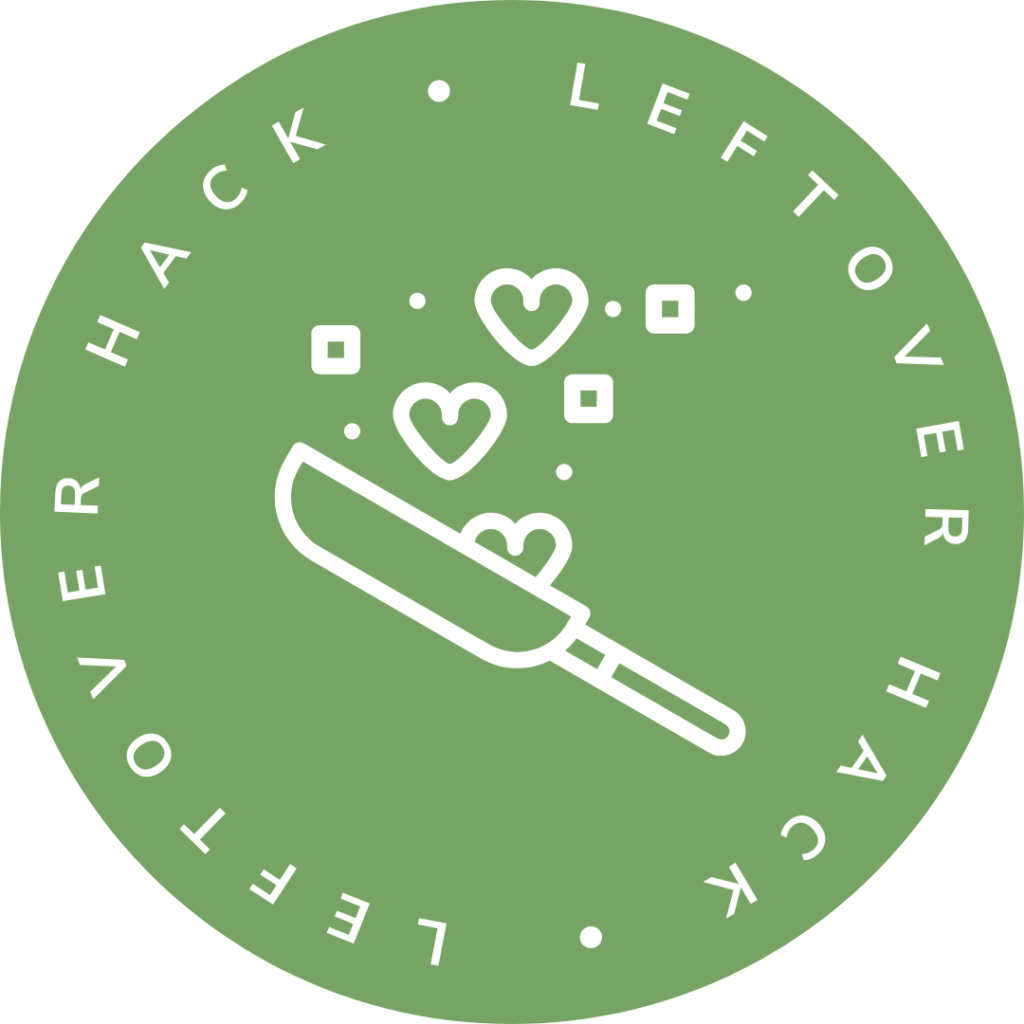 The best part of these waffles is if you make too many and want to save some for later you can!
To Store. Store leftover waffles in an airtight storage container in the refrigerator for up to 3 days.
To Reheat. You can gently rewarm waffles in the microwave until warmed through.
To Freeze. I love to do this by placing waffles in an airtight, freezer-safe storage container in the freezer for up to 2.5-3 months max. You will want to allow them to thaw and defrost prior to reheating them – this helps them not be soggy in the center!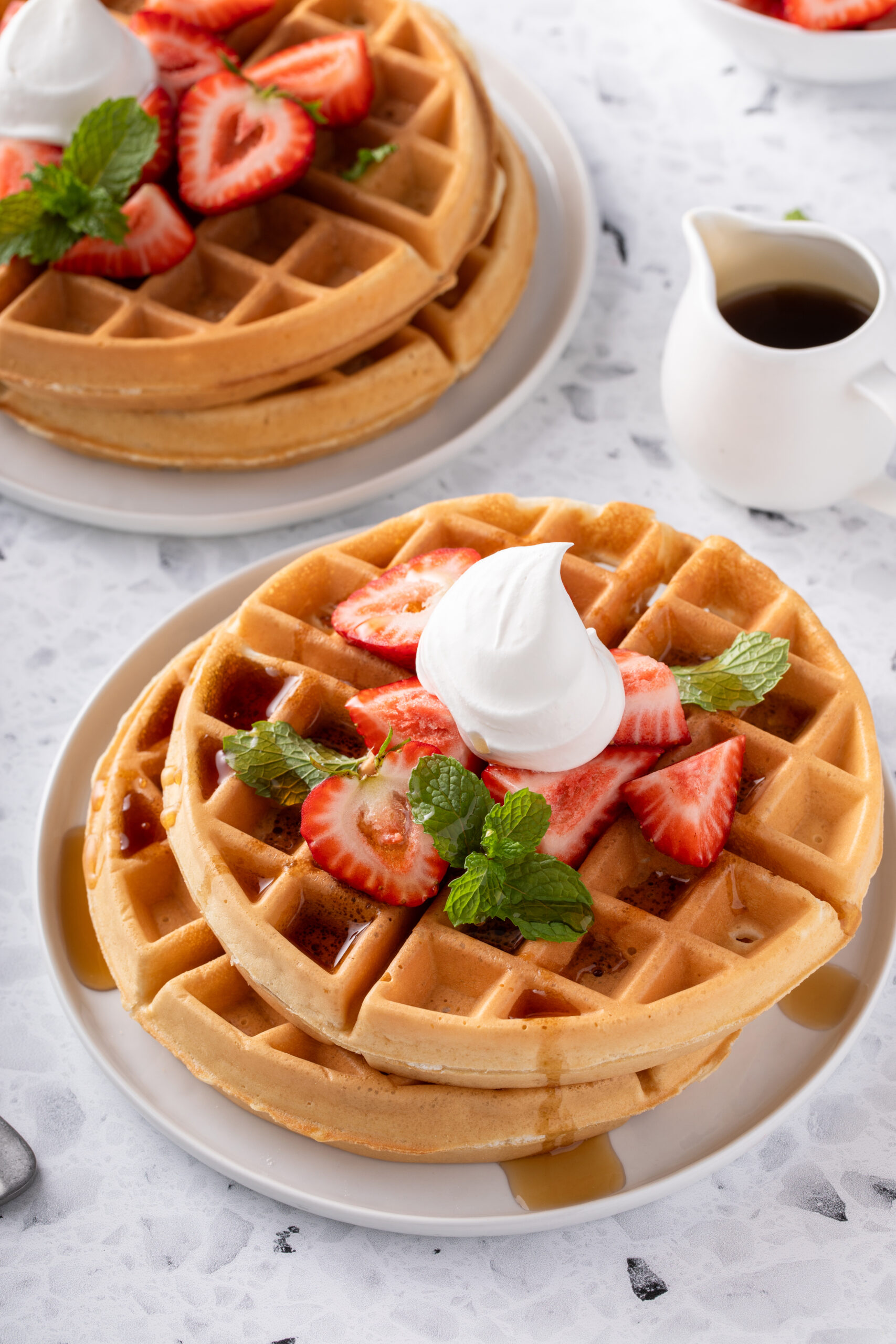 This easy strawberry waffle recipe is perfect amount of both sweet and savory. The waffles are super fluffy and so darn delicious. This is the perfect meal for any day of the week and/or your favorite brunch. Trust me you will be obsessed! If you do be sure to tag me on Instagram or let me know if you loved it in the comments below!
SAVE NOW, MAKE LATER: