These bacon, spinach and cheese egg muffins are the perfect healthy, simple and packed full of protein breakfast meal. Curious how to make them? Keep reading to get the recipe!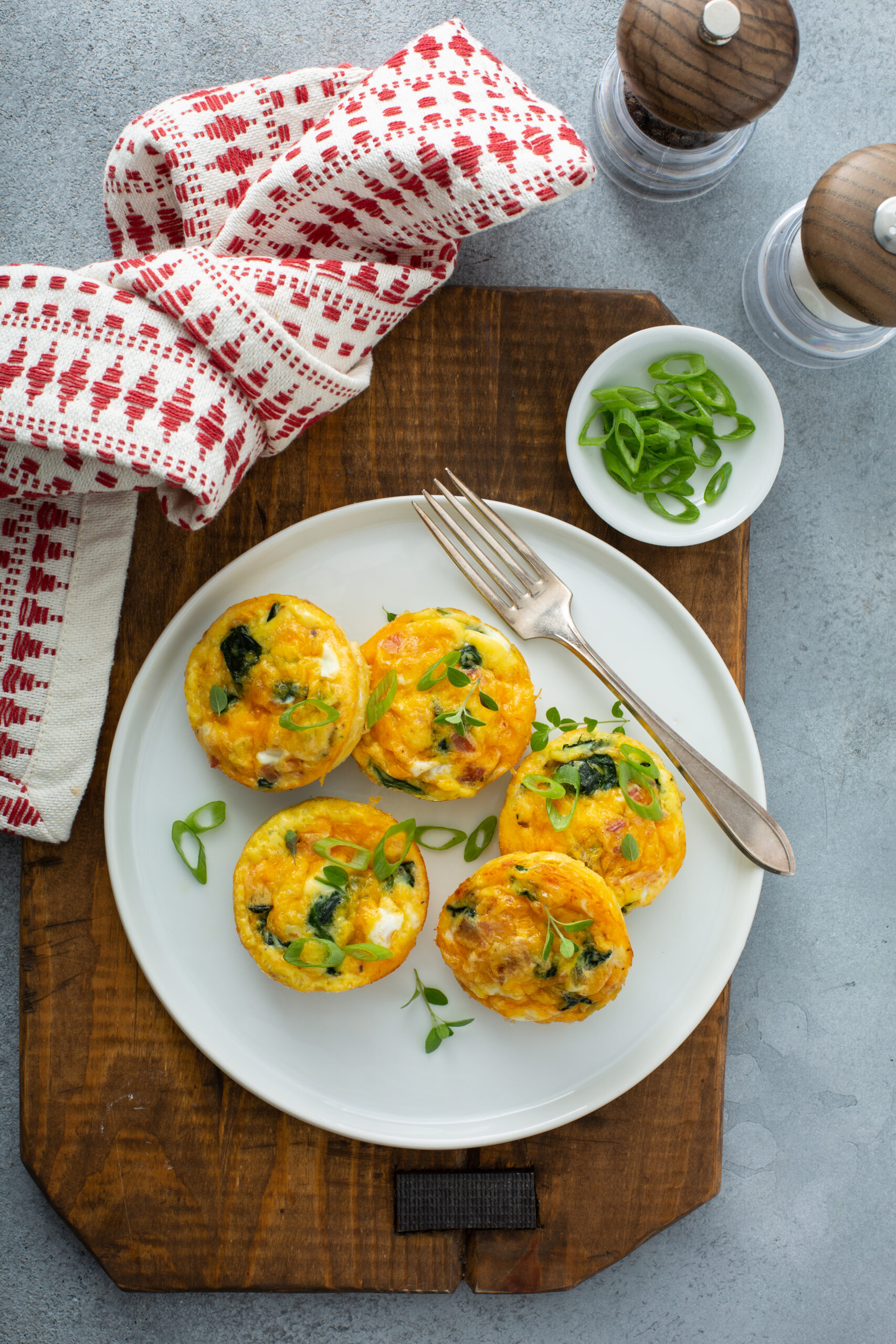 I don't know about you but I am all about a simple, healthy and delicious meal for breakfast! After spending tons of money and time in the Starbucks drive-thru ordering these egg muffins- I decided to give it a whirl and create my own. And I have to admit – I am OBSESSED! The best part is you can completely customize them to whatever you want- just tweak and alter ingredients until you find your perfect pairing! Simple right?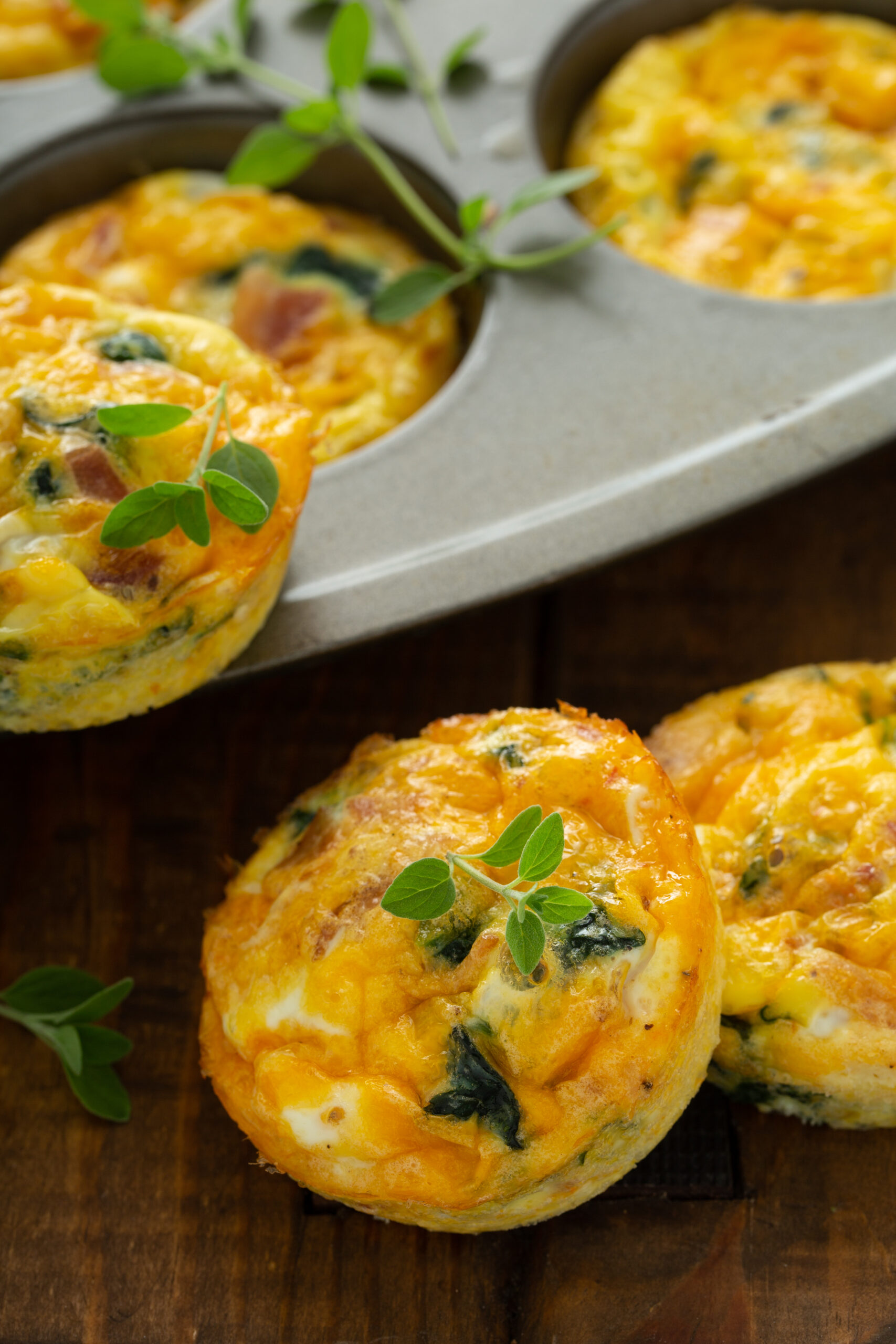 Bacon Spinach and Cheese Egg Muffins
INGREDIENTS
4 slices cooked bacon, crumbled
8 large, eggs
2 cups of Sautéed Spinach
2 cup of mild cheddar cheese
1 tablespoon of pace salsa
Salt & Pepper
For This You Will Need A Muffin Pan
INSTRUCTIONS
Preheat oven to 375
Spray a muffin pan with non-stick cooking spray.
Beat together the eggs. Add in the shredded cheese and stir.
Add cooked spinach, salsa & bacon to the egg mixture
Mix well
Pour mixture into muffin pan filling half of each container
Bake for 15 mins.Remove from the oven and let cool for 5 mins.
Serve with salsa and enjoy.
Need a few ideas on how to serve these easy baked egg muffins? Try a few of these pairings below:
So I have to ask- do you love a great breakfast egg muffin? If so, let me know in the comments below! If you decide to build your epic crepe bar- be sure to tag me on Instagram to be featured, I'd love to see how you make your egg muffins!
SAVE NOW, MAKE LATER: