Recipe: Easy Spicy Chicken Rice Bowl
These Easy Spicy Chicken Rice Bowls are seriously to die for. They are healthy, quick t make, and of course similar to your favorite fajita dish minus the tortilla. Extra bonus – they make for a delicious lunch the next day! Curious how to make them? Keep reading to make this easy recipe!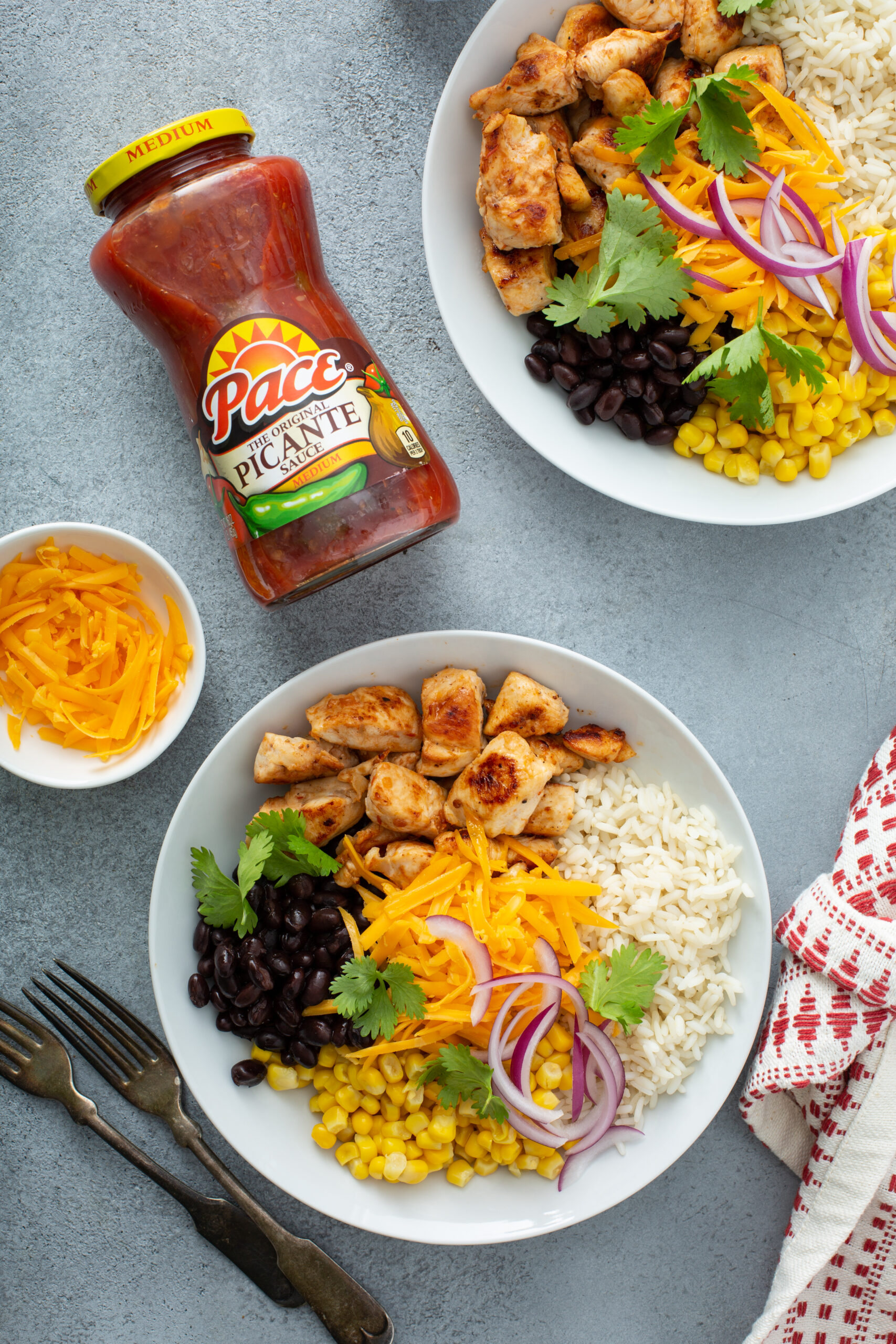 When it comes to easy meals – they are a major staple in our house. These Easy Spicy Chicken Rice Bowls are exactly that- easy to make, delicious and of course they make the perfect meal prep for lunches during the week as well. I mean who doesn't love a quick and easy meal that the entire family would love?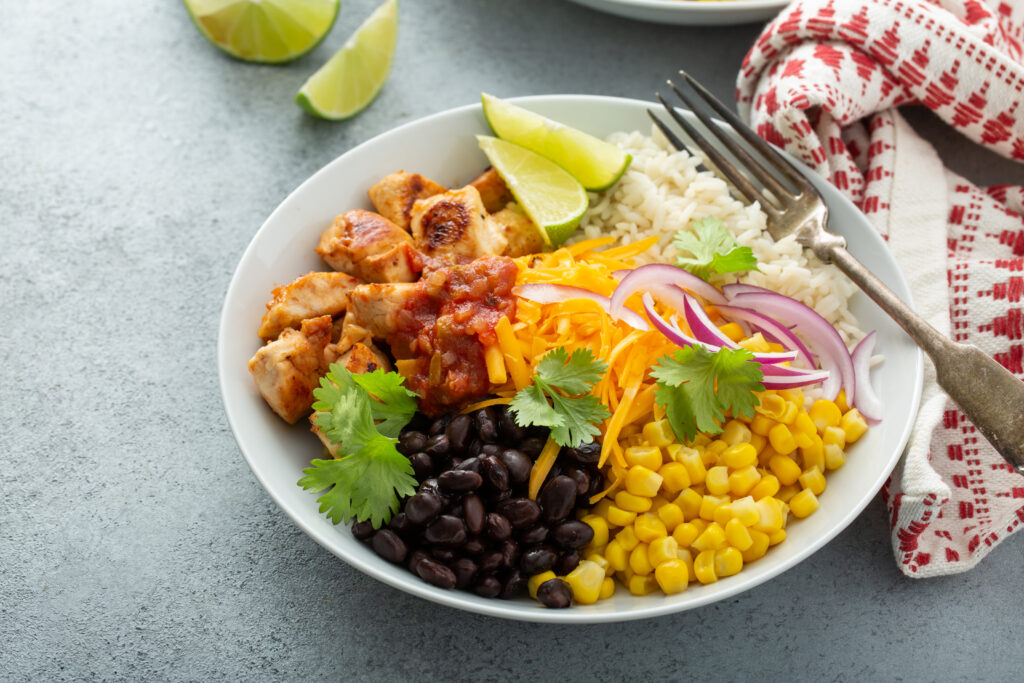 Spicy Chicken Rice Bowls
INGREDIENTS
1 pound of chicken breast cut into bite-size pieces
Salt and pepper, to taste
1 packet of taco seasoning
1 tablespoon of pace salsa
1 cup of cooked corn
1 cup of cooked black beans
1 Cup of cooked rice
1 cup cheddar cheese
INSTRUCTIONS
Season chicken with salt and pepper
In a large skillet over medium-high heat add 1 tablespoon of olive oil.
Add the chicken breast. Cook the chicken until cooked through. Add taco seasoning to chicken.
Set aside
To assemble the bowls, layer rice, beans, and cheese, cilantro, tomato, red onion, chicken and salsa. 
Top with any of the toppings that you prefer such as jalapeños, olives, sour cream, or avocados. Enjoy!
Need a few ideas on how to pair this delicious and quick meal? Try a few of these pairings below:
So I have to ask- what is your favorite easy meal to make during the week? Are you a bulk meal prepare or do you do it day by day? Don't forget be sure to tag me on Instagram to be featured, I'd love to see how you make your spicy chicken bowls!
SAVE NOW, MAKE LATER: