Looking for a super delicious and unique dessert or weekend breakfast idea? Keep reading to see how to build an epic crepe bar that everyone will love!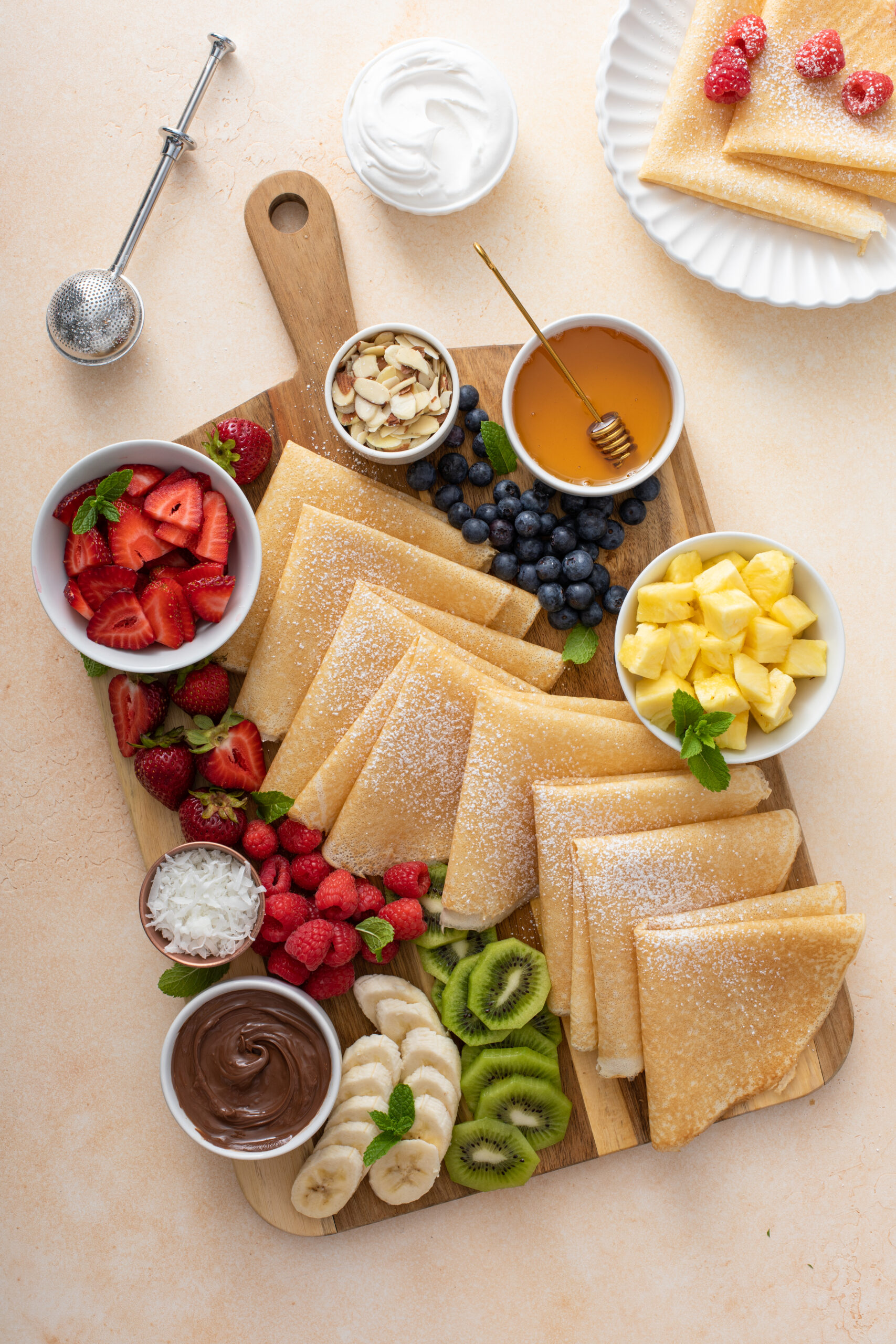 A DIY crepe bar is always a super fun and unique idea for any occasion. Perfect for a delicious weekend brunch or a date night dessert idea- who can't help but love a great crepe? When it comes to crepes you get the best of both worlds- you can go savory or sweet or semi in between- either way a crepe bar is the perfect way to ensure everyone is happy! Curious how to make your own crepe bar? Read the recipe below!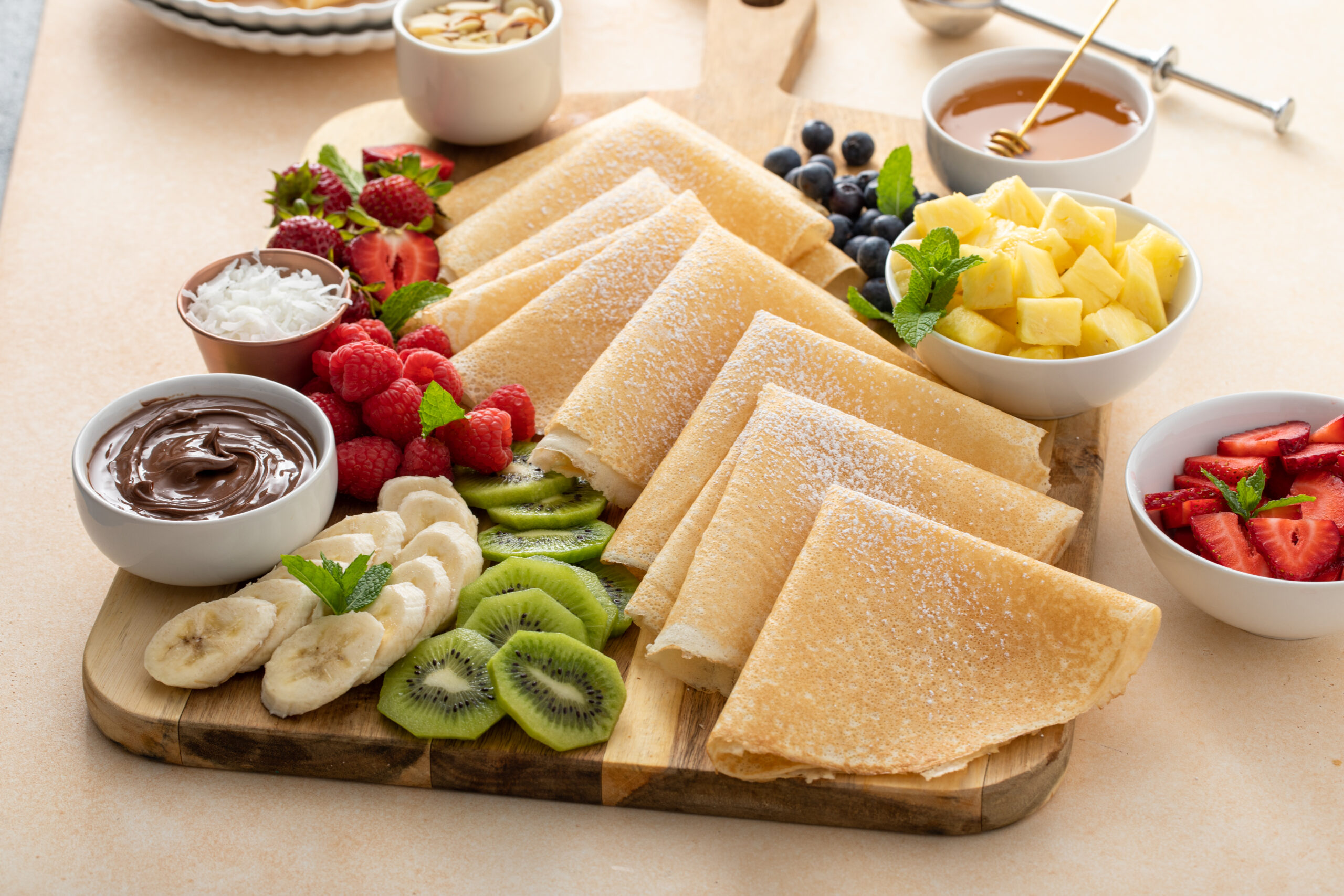 How To Build An Epic Crepe Bar
INGREDIENTS
1 pack of Pre-Made Crepes
One small container Nutella Chocolate Spread
One small container of Honey
1/2 cup Sliced Strawberries
1/2 cup Blueberries
1/2 cup raspberry
1/2 sliced bananas
1/2 chopped pineapple
1/2 Sliced kiwi
1/2 Toasted nuts almonds
1/2 Shredded coconut
Whipped cream
Powdered sugar for dusting
INSTRUCTIONS
Set a non-stick skillet over medium heat on your stove.
Coat it lightly with butter or cooking spray.
Heat your crepe on one side for 30-60 seconds.
Once warm, gently flip it over and warm the other side for a further 30 seconds. 
Add desired ingredients to wooden board. 
Add preferred toppings to crepes. 
Serve immediately. Enjoy! 
Need a few ideas on how to serve this delicious unique treat? Try a few of these pairings below:
So I have to ask- do you love a great crepe? If so, are you more sweet or are you more savory?Let me know in the comments below! If you decide to build your epic crepe bar- be sure to tag me on Instagram to be featured, I'd love to see how you make your crepe bar!
SAVE NOW, MAKE LATER: