Looking for the best easy yet light and delicious daytime snack? You have to try this tuna board! From start to finish it is easy as can be- customizable to everyone's likes and something that the whole family will love (including the little ones) Keep reading to see how to make this simple tuna board!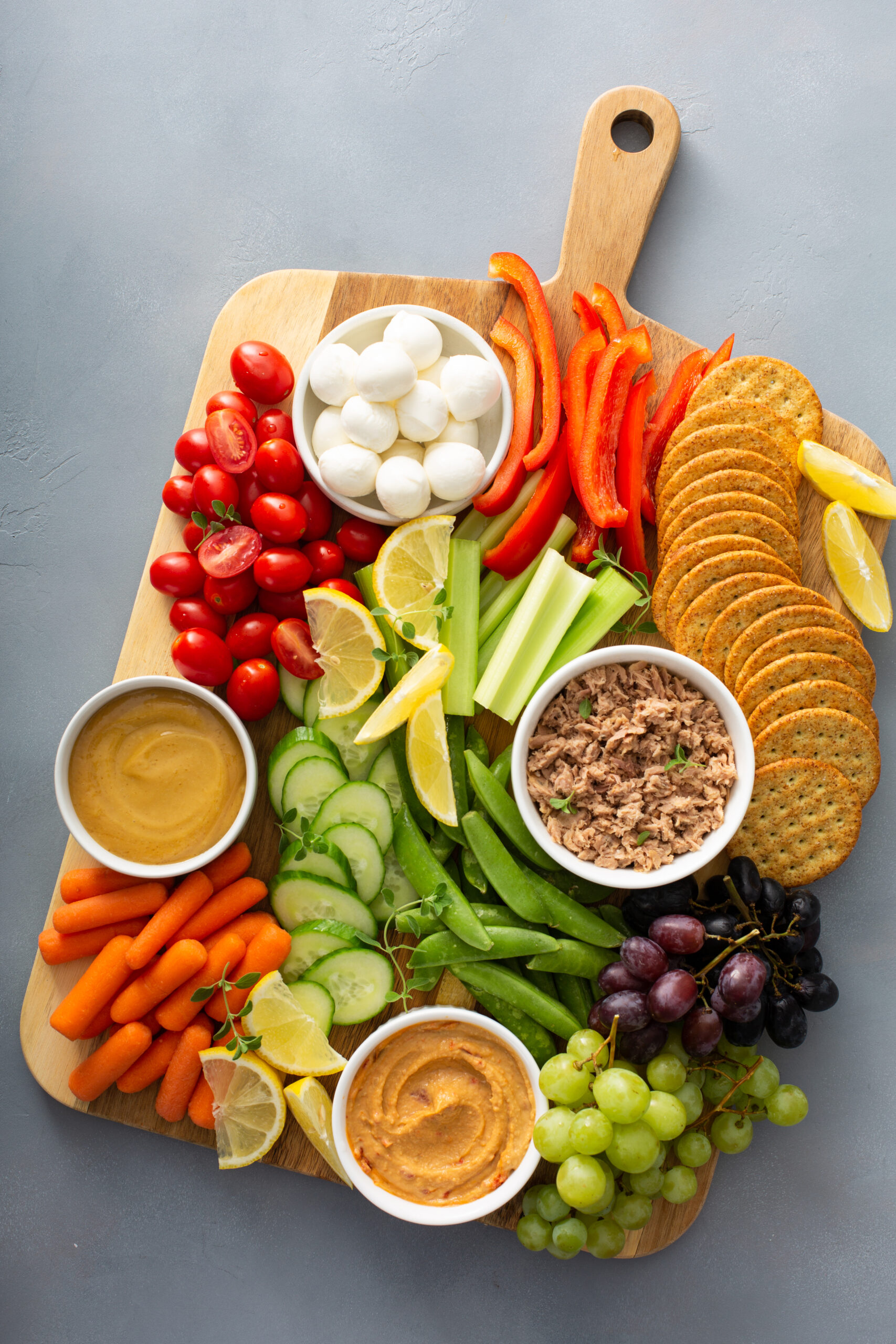 Lately I have been on a solid tuna kick and I have to admit this easy to make tuna board is all things healthy, creative, delicious and light wrapped in one. Whoever said that tuna can't be creative and easy?You can pair it with your favorite veggies, spreads, crackers and more to mix and match the perfect meal that can be made in minutes. The best part- it can be made for a party, for lunch or an easy afternoon snack and it is nutritious and deliciously healthy – even the little ones will enjoy!
How To Make A Tuna Board
INGREDIENTS
1 pack of lemon pepper
1/2 cucumber sliced
1 pack of small carrots
1 pack of celery
1 cup sugar snap peas
1/2 cup of small tomatoes
1/2 cup of grapes
1 red sweet pepper
sliced 4 oz. whole-wheat crackers
4 oz. mozzarella balls
1 ramekin of roasted red pepper hummus
1 ramekin of spicy mustard
1 sliced lemon pepper tuna
1/2 cup almonds
INSTRUCTIONS
Position all ingredients on the board.
Enjoy
Need a few ideas on favorite pairing for this tuna board?
So I have to ask- do you love a great tuna board? If so, let me know in the comments below! If you decide to build your own tuna board be sure to tag me on Instagram to be featured, I'd love to see how your paired this easy meal!
SAVE NOW, MAKE LATER: