I don't know about y'all, but I absolutely adore and need my girls' night out.  There is nothing that makes me happier than a night full of al fresco dining along with tasty cocktails, delectable bites, and good laughs with my girls!  I am so lucky that I have a crew full of loving and supportive women that have my back.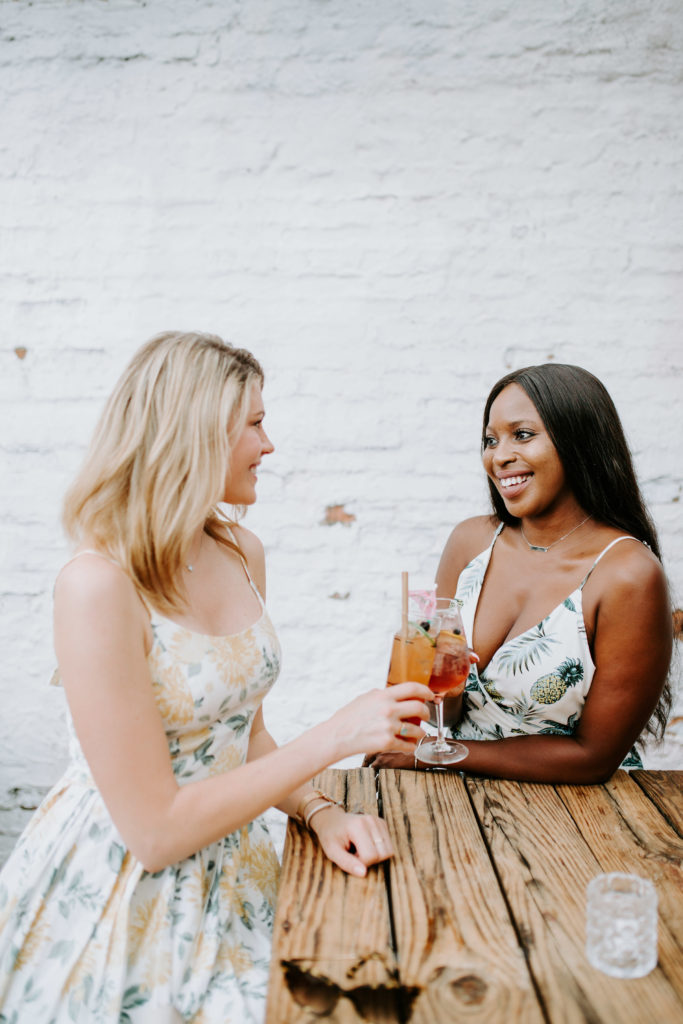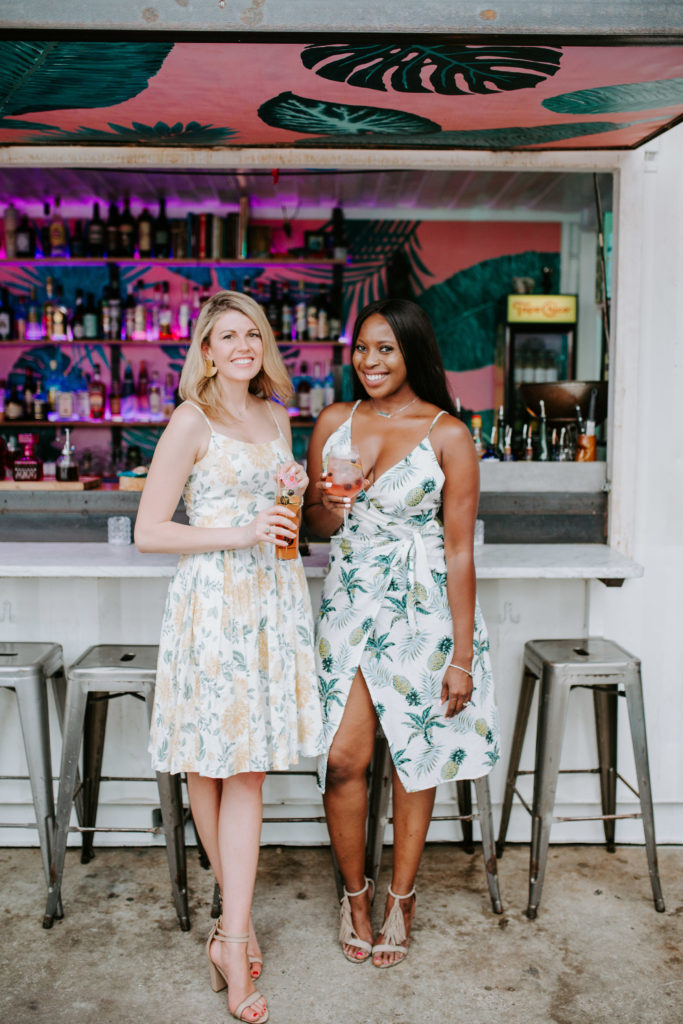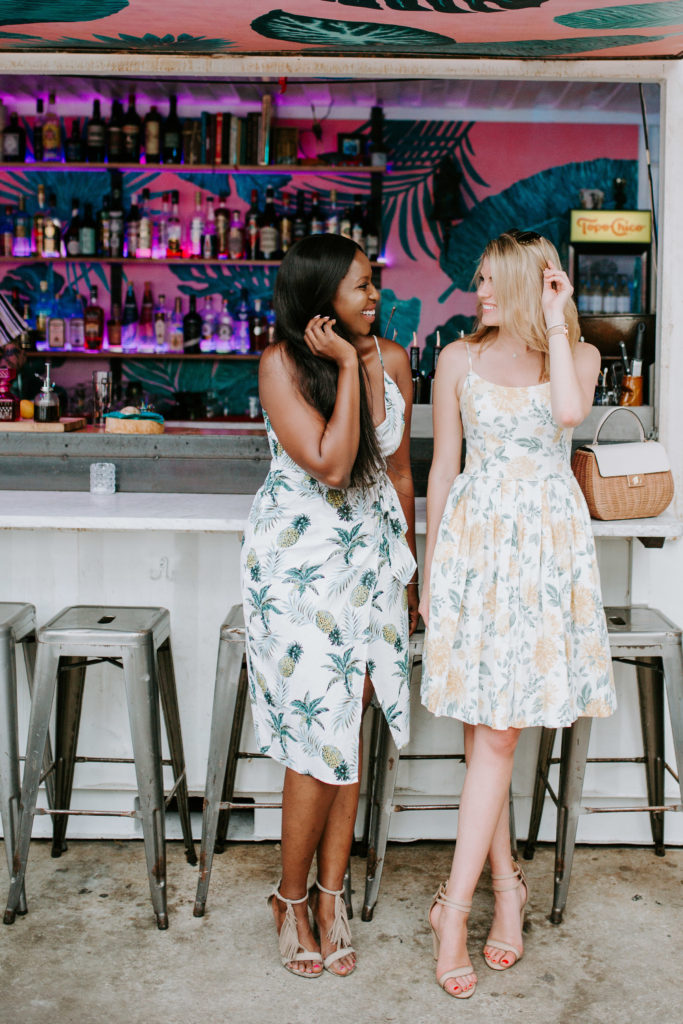 I am really big on having quality time with all of my lovelies, which is why I was really excited to meet up with my good friend, Cynthia of Darling Down South, to catch up on some girl talk at 8ARM.  She and I both love dresses, and I loved how our dresses complimented each other.  I purchased my dress at Dress Up, which has become one of my new favorite stores.  I felt that it was the ideal dress for a patio dinner.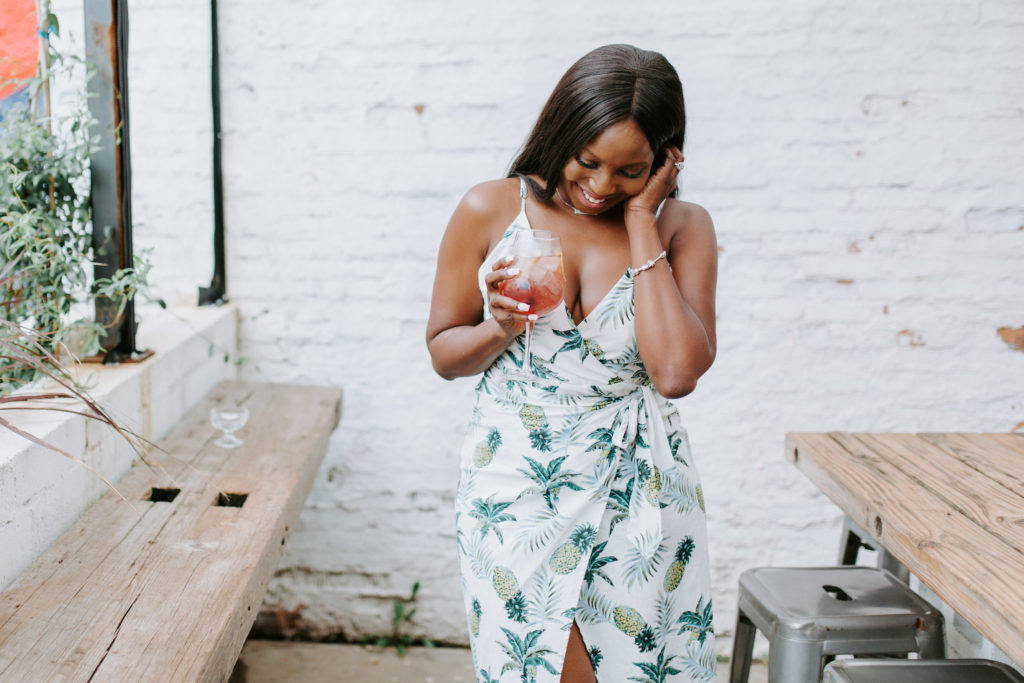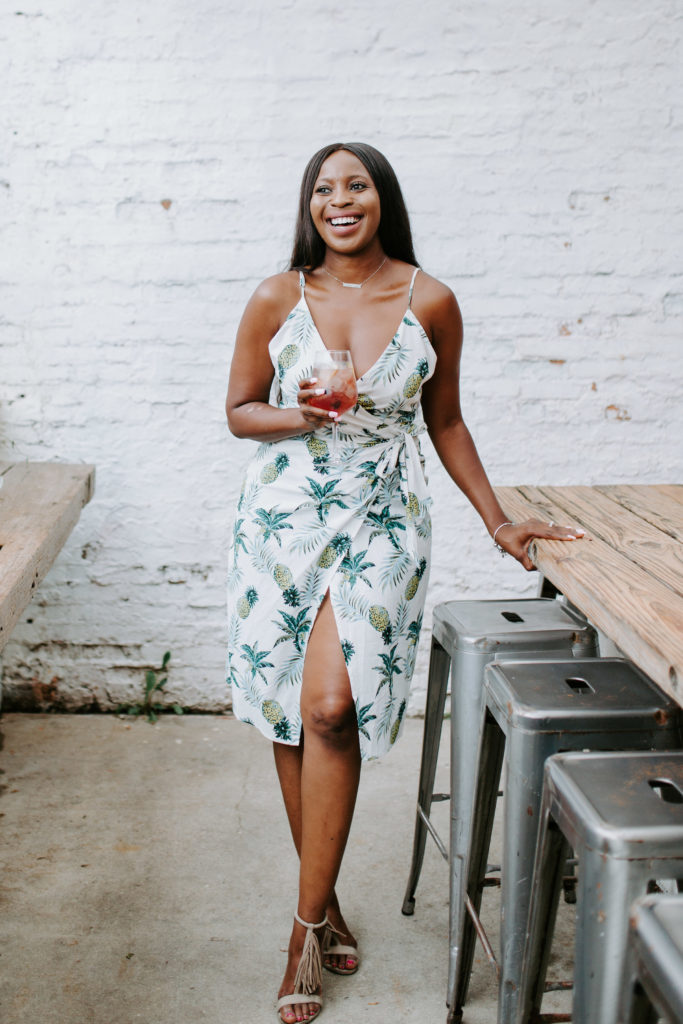 If you haven't had 8ARM's breakfast or brunch, you're totally missing out because they have some of the most tasty sandwiches.  But on this particular day, I nor Cynthia had never tried their dinner menu.  I must say that everything on the dinner menu looked absolutely tantalizing.  We started our meal with refreshing cocktails.  And for our appetizer we ordered a crab salad and a salad toast.  We were so stuffed that we decided to spilt the roasted chicken.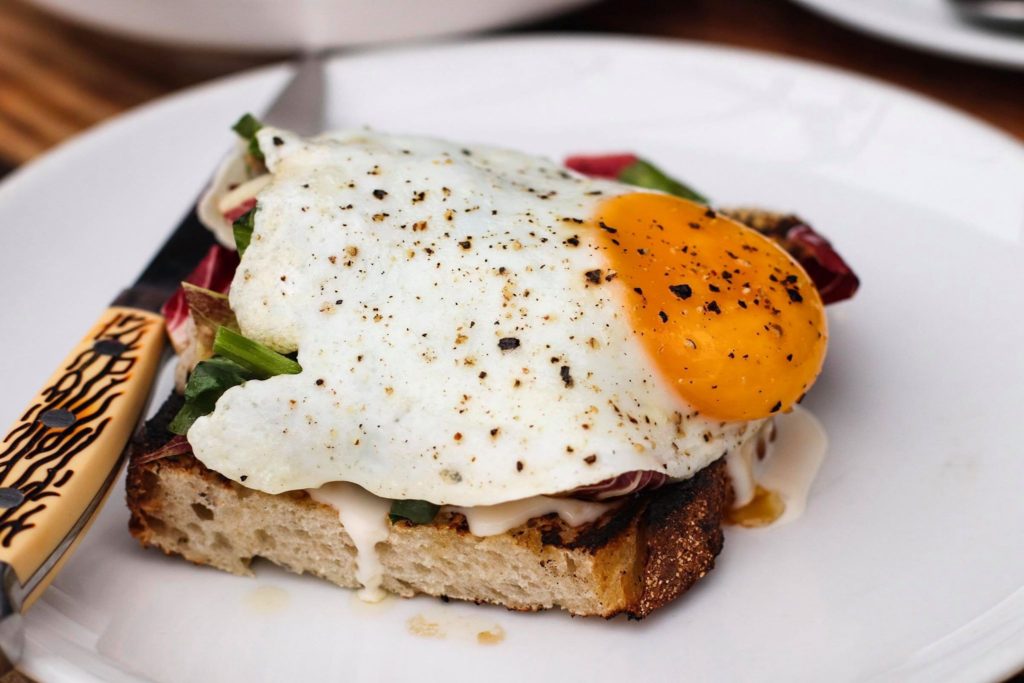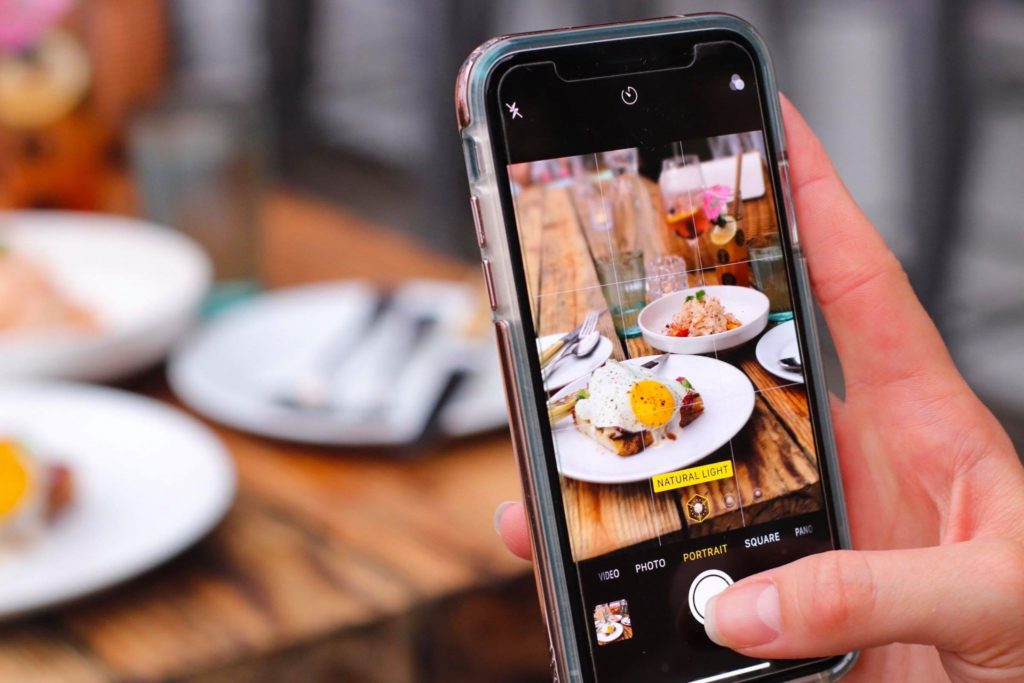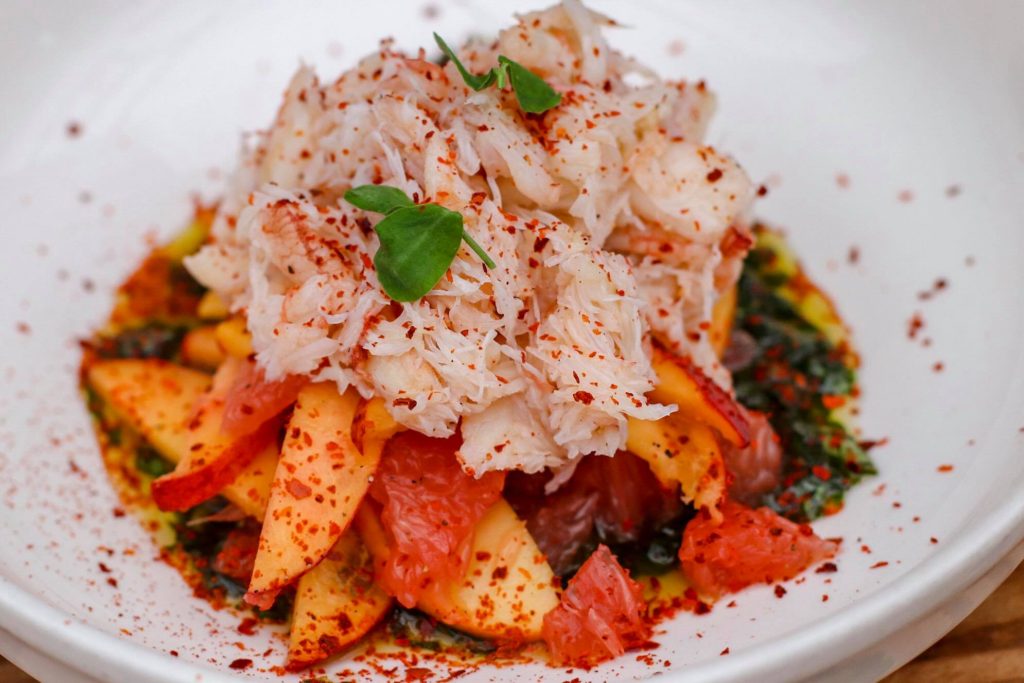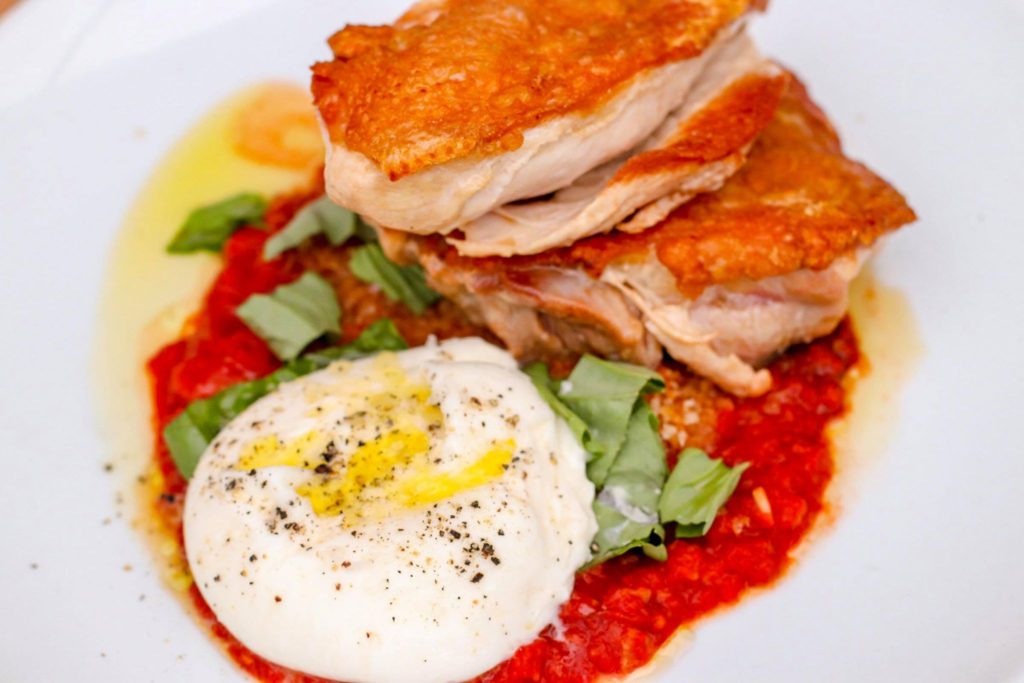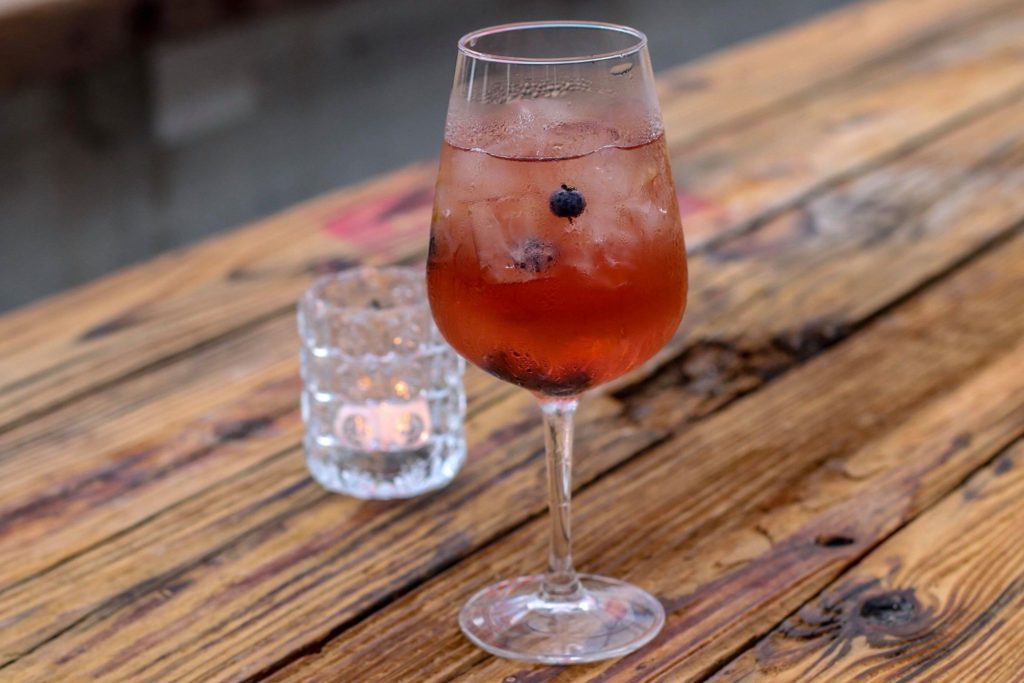 Seriously, I love burrata, so it was a-must that order this tasty dish.  The roasted chicken was juicy and had the perfect crispy exterior.  It was served with burrata and a spicy marinara sauce.  It was absolutely delicious!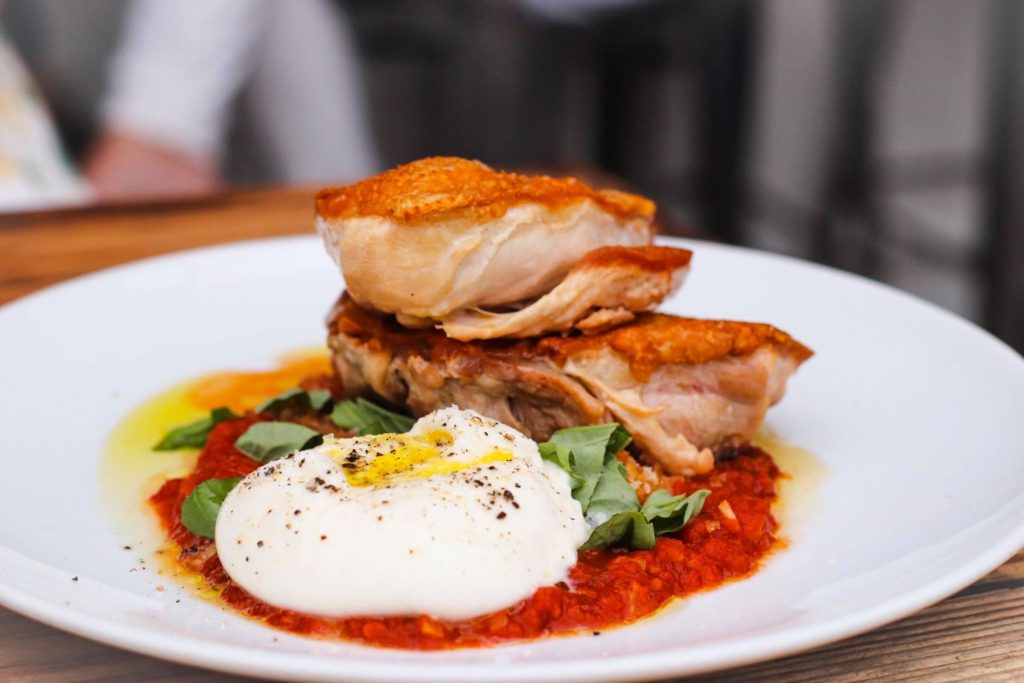 If you haven't dined at 8ARM, add this restaurant to your bucket list!
Visit their website: http://8armatl.com and their Instagram page, @8armatl