Amelia Island,Florida is the place to go if you are interested in an array of unique restaurants and a delicious food scene.  I had such a great time my first visit, that I am returning in August for a dinner!  There are more than 40 different restaurants in a 13-mile stretch that you will swoon over  Once you visit and experience Amelia Island's awesome food scene, you, too, will visit more than once.
If you are like me, then you adore cute shops that offer wines, knick-knacks, and a great meal.  Marché Burette Market & Deli is a French-style market located at The Shops of Omni Amelia Island Plantation is perfect for you.  This place definitely is not your average market.  They have anything and everything you may need or want. They have an array of wine, candles, desserts, pastries, chocolates, candies, homemade ice cream flavors, and a selection of Peet's Coffee drinks.  You can also purchase breakfast, lunch, and afternoon snacks.
There are gluten-free and vegetarian options available. Several vegetables and herbs are hand-picked from their garden.  They offer several local products such as French Farm, Savannah Bee Co., Pelican Bay, Peterbrooke Chocolates, and Nancy's Candy.  When I dined for breakfast, I was quite overwhelmed by all of what's offered on their menu.  I actually wanted everything.  Prior to ordering, we enjoyed a tasty cocktail, delicious bread, and jams.  I ordered the tips on toast.
I am a huge believer of "you eat with your eyes."  Do you ever expect a dish to come out one way, but it's served completely different?  The tips on toast presentation were mouthwatering.  It was served with a sunnyside up egg on toast and the tips were served with a marinara sauce and mixed greens. When you visit you have to order this dish.
*Menu must-try: Tips on Toast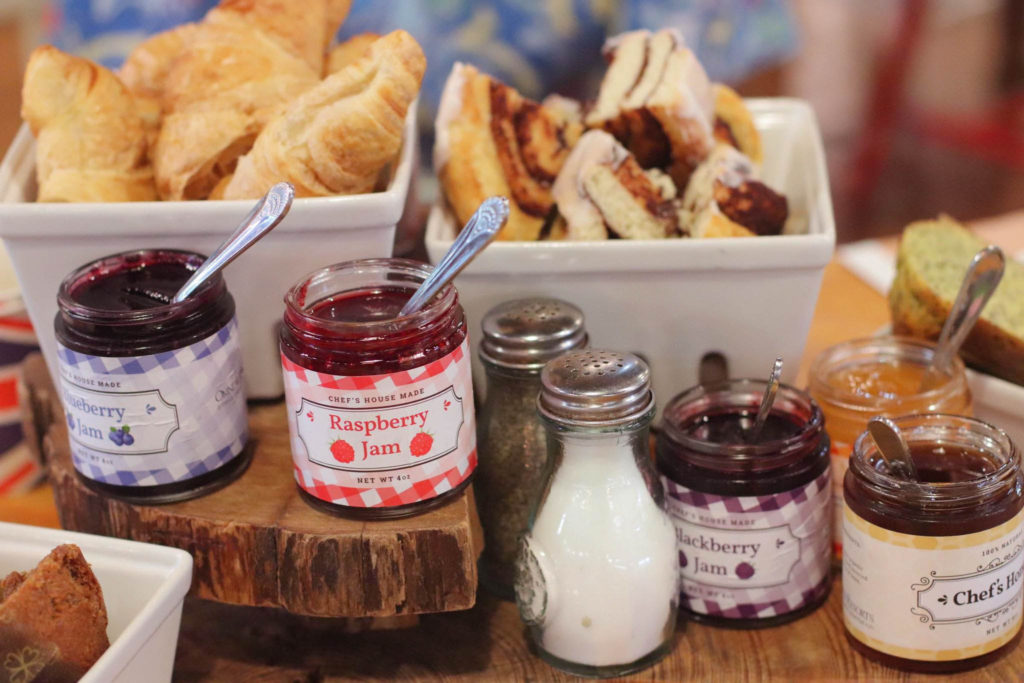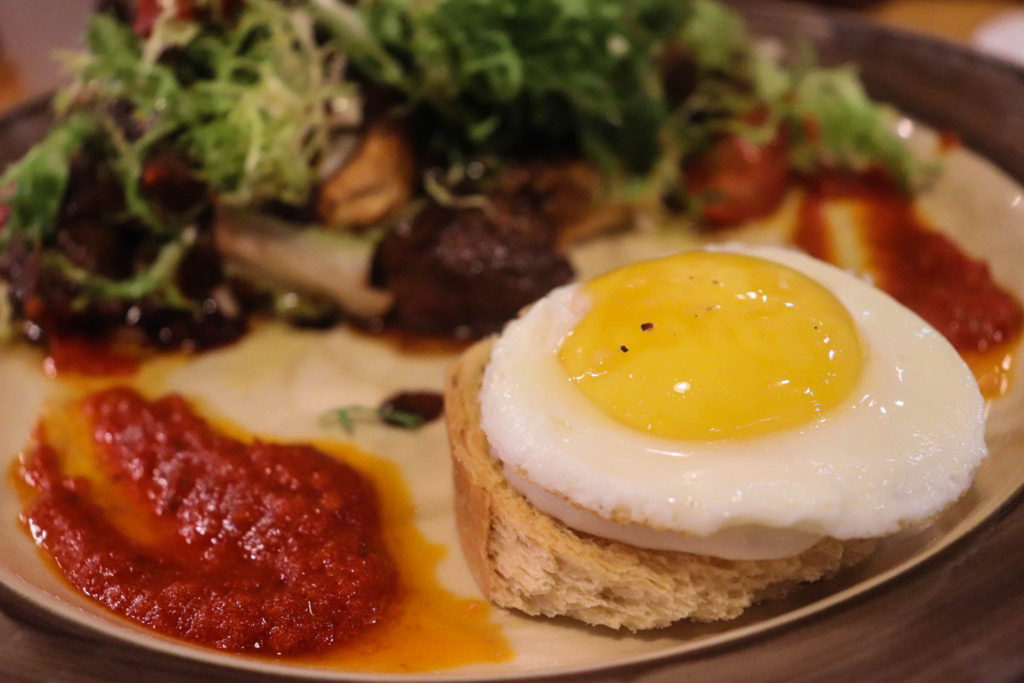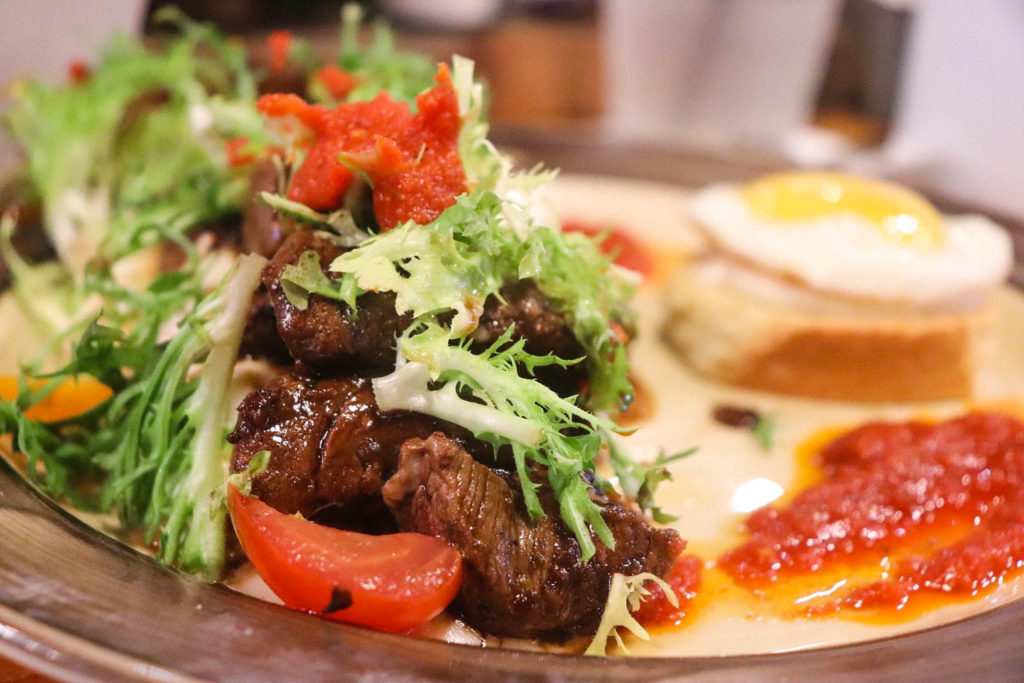 SALT at The Ritz-Carlton, Amelia Island
Located in the Ritz Carlton, Amelia Island, SALT has everything you need for a sophisticated evening out. Inspired by salt, SALT believes in cooking with simple elements from the earth and sea and that the food be properly seasoned and artfully prepared.
Chef de Cuisine, Richard Laughlin, is extremely innovative with his cooking style.  His philosophy is to make something so familiar, taste so different.  SALT is an award-winning five-diamond restaurant.  Their menu has something for everyone, including an impressive vegetarian and vegan menu.  You'll be impressed with their over 500 wines and a growing collection of salts from around the world.  Dining at SALT was truly an experience.  The restaurant provided me a gorgeous view of the beach as I dined on one of the best meals I've had this year.
I ordered the Chef's Table, which was complete with five courses and wine pairings.  One of my favorite courses was the surf 'n turf.  The steak was served on a 250 million-year-old Himalayan salt block, and I had the opportunity to prepare the steak to my preferred temperature.  It was accompanied by a succulent lobster tail.
If there's a night that you desire to get fancy, throw on a little black dress, a red lip, relish a glass of bubbly, and listen to some live music, then SALT would be the spot.
Fun fact:  If you are in love with any of the salts at the restaurant, they are available for purchase at their store.
* Menu must-try: Chef's Table with wine pairings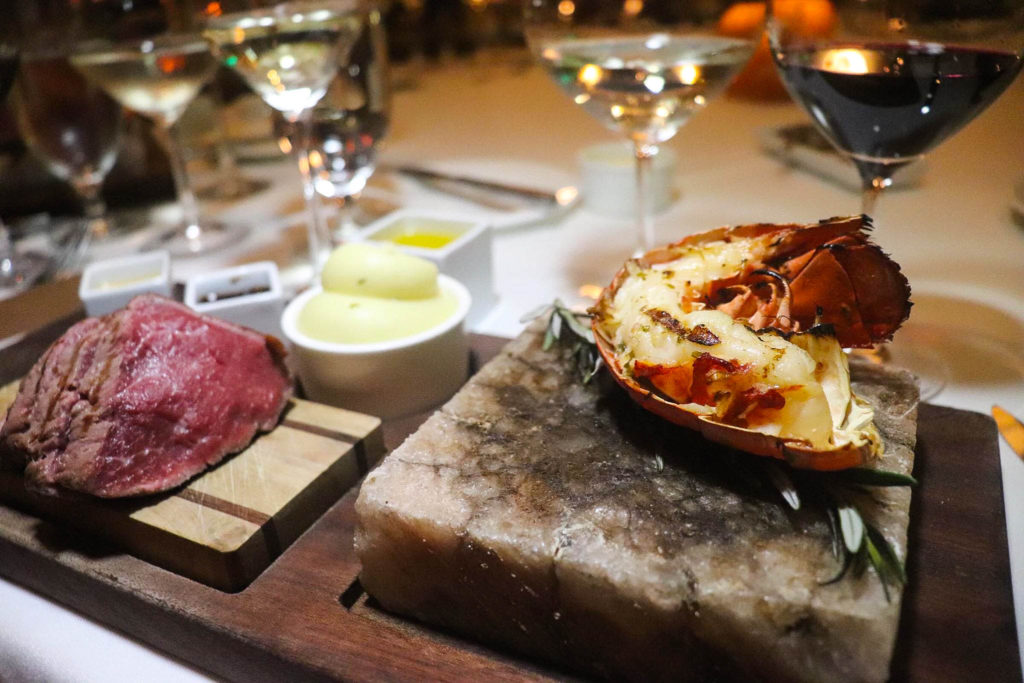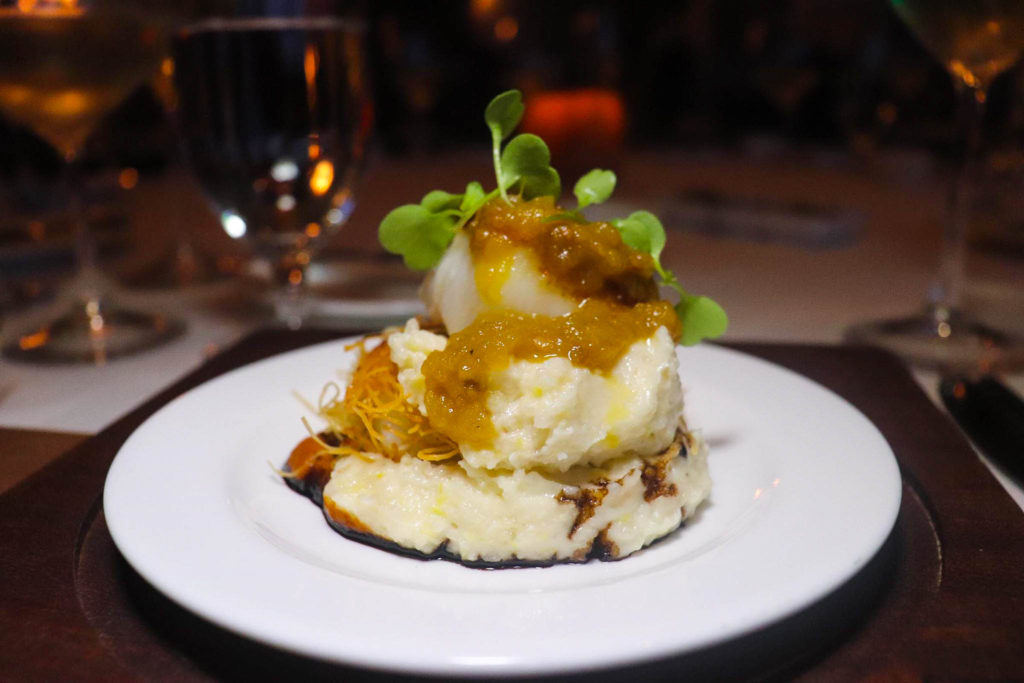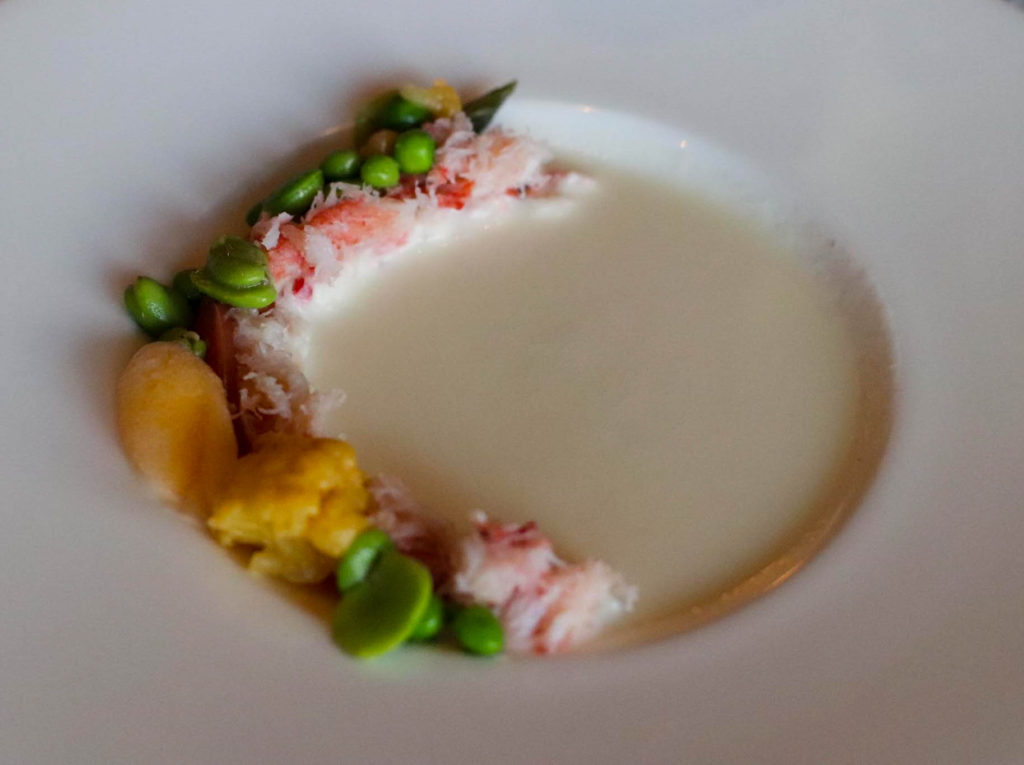 Bar Zin Bistro was initially supposed to be a wine bar. However, when you add a great location, tapas, a farm-to-table concept, and friendly and professional staff, you have a stellar restaurant!
Bar Zin Bistro is a locally-owned and operated restaurant and features nearby farms and locally-grown produce to create their popular farm-to-table menu.  You'll love their patio as you sip on their many varieties of wine, which is perfect for any wine lover.  I dined for lunch, which caused me to fall in love with the cozy, yet, upscale atmosphere.
Their menu has something for everyone.  We started our meal with Barzin Frites.  These frites were tossed in truffle oil and topped with parmesan cheese and served with a pesto aioli.  I was happy I dined with a group because I was able to try a little of everything.  My favorite entree was the French dip & steak frites because sometimes you just want a sandwich.  The French dip was perfect.  It was served with plenty of fontina cheese, shaved prime rib, onions, and a side of roasted garlic aioli and au jus.  The steak frites was served with tender marinated flat iron steak, truffle fries, and bearnaise butter.
Bar Zin is ideal for lunch, a date night, or girls' night out. You won't be disappointed.
Menu must-try: Steak Frites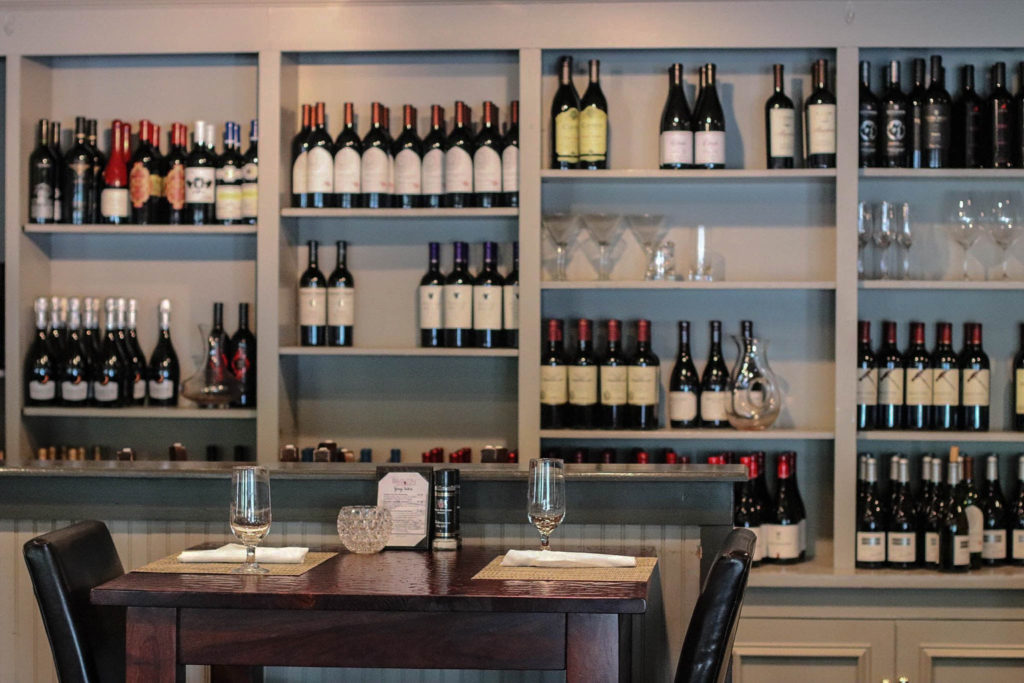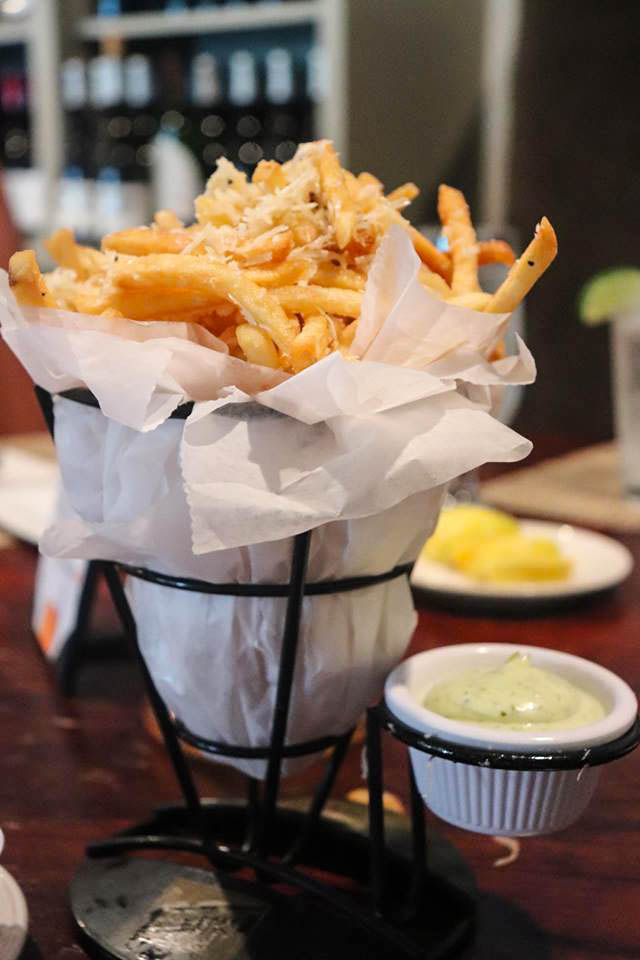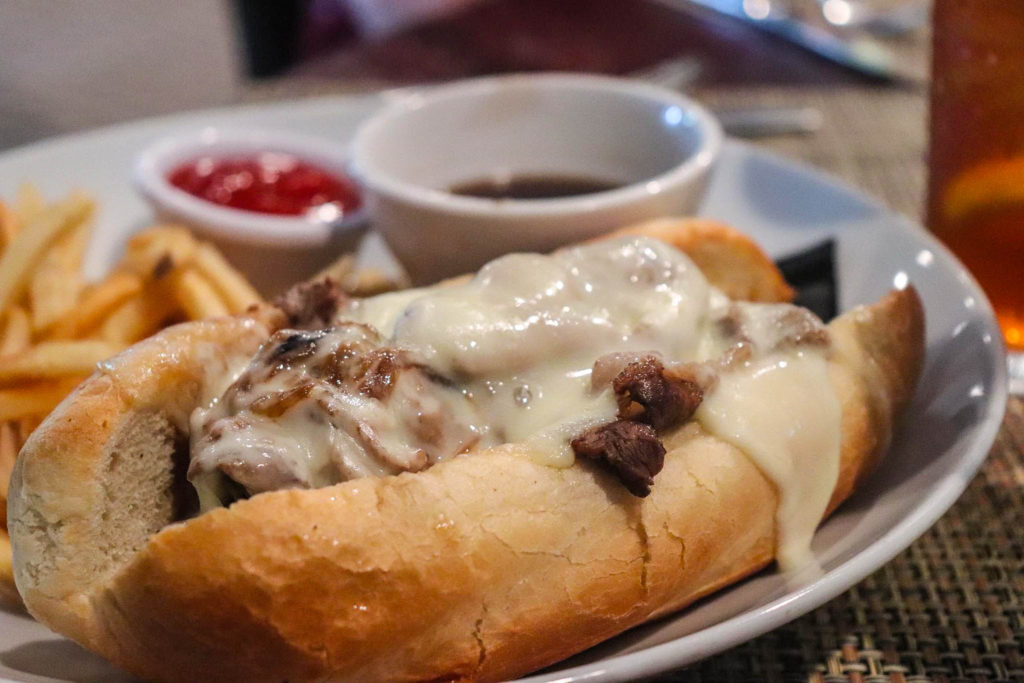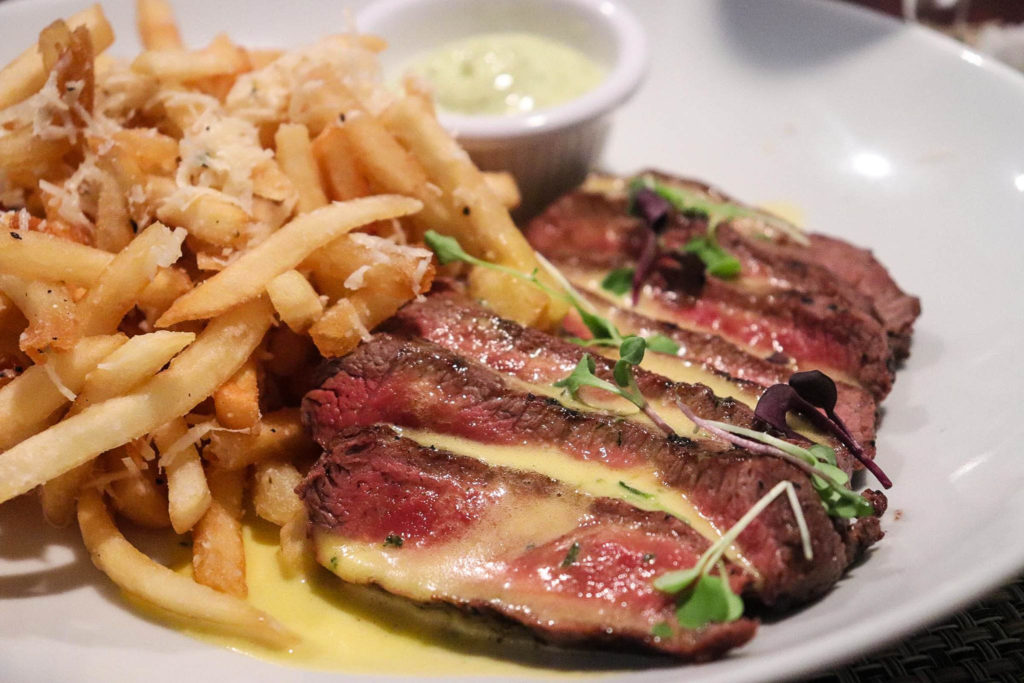 España is one of Amelia's top-rated restaurants located in historic Downtown Fernandina. This restaurant definitely has plenty of reasons to visit.  They have a vast selection of wines, homemade sangrias, and some of the islands best cuisines inspired by Spain and Portugal.  Don't forget about the paella.  The paella is prepared in traditionally imported paella pans from Spain.  Tapas menus are my favorite because I like trying a variety of food.  They have a large menu of tapas ranging from hot, cold, meat, and seafood options.  You may end up ordering everything.  We certainly ordered everything and loved every moment.
If you like a little heat to your food like I do, make sure you order Gambas Costa Brava (spicy shrimp), which is medium-size shrimp sautéed with spicy homemade piri-piri and brown sauce.  This dish was spicy and satisfying, and the seafood served was so fresh.  I had to try the Pargo con Espinaca (snapper with spinach).  This dish was filling, and the caper sauce was heavenly.
No matter where I am, if I see ceviche on a menu, I am ordering it.  The shrimp ceviche was refreshing and the portions were much larger than I had expected.  The diced shrimp was cured in lime juice with onion, peppers, and cilantro.
Menu must-try:  Gambas Costa Brava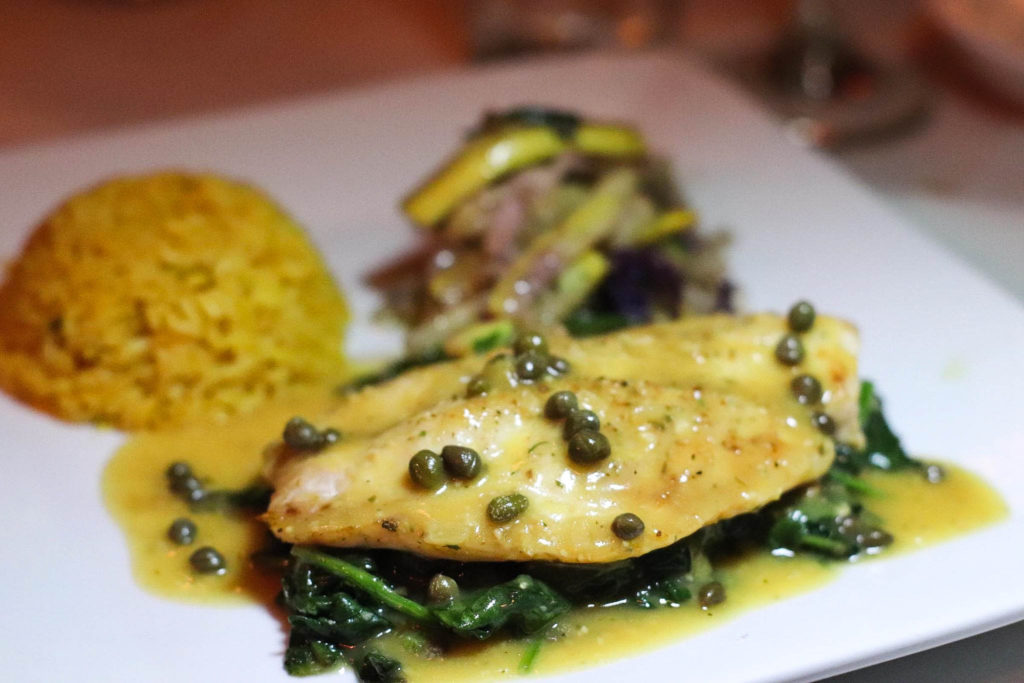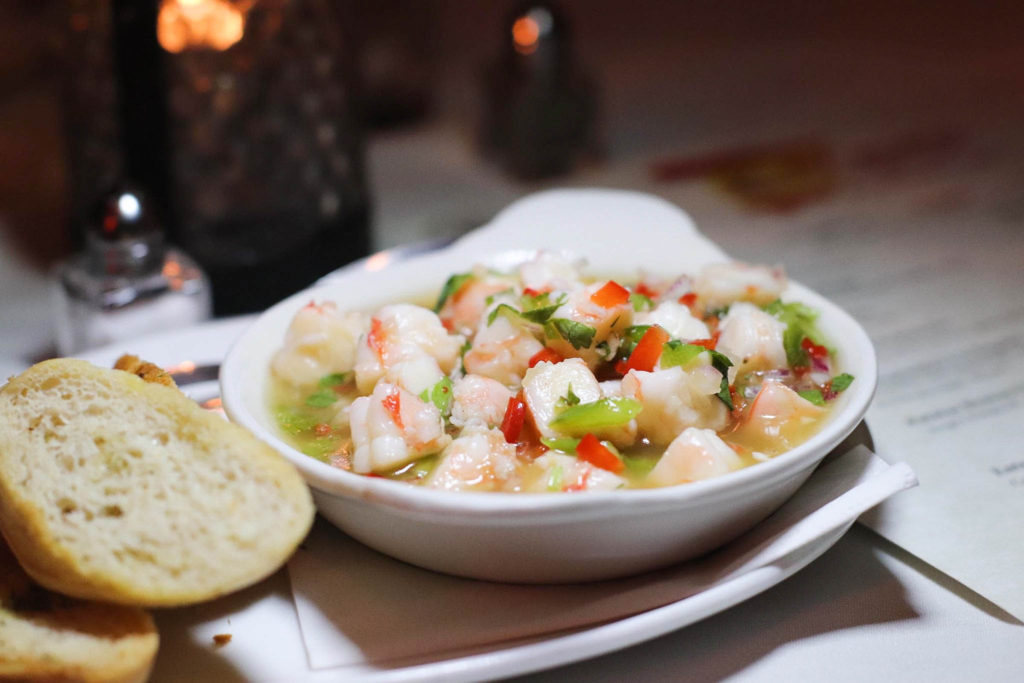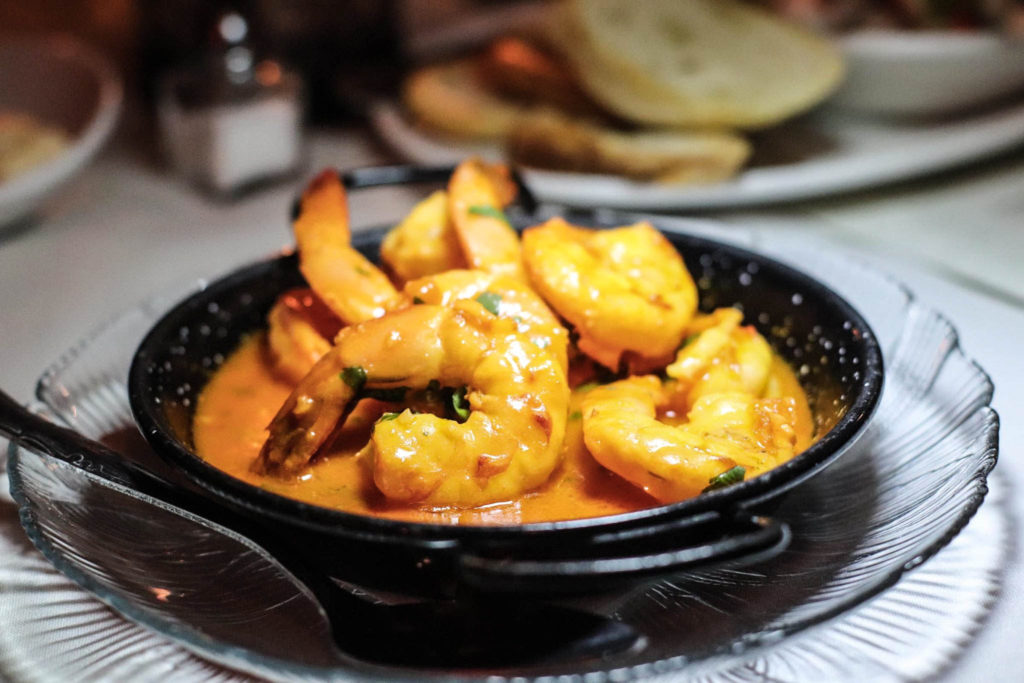 When you visit Amelia Island, Florida you are going to love the food scene. Make sure you arrive with appetite.