Step inside the Siena Hotel for an atmosphere like no other. Experience the ambiance of staying in an enchanting Tuscan villa right in the middle of North Carolina. We tried it, and boy did we like it. From courtyard fountains to robust and bright interiors just hinting of yellow and orange Italian sunset hues, this hotel is a perfect spot for a weekend getaway when you can't quite make it all the way to Italy.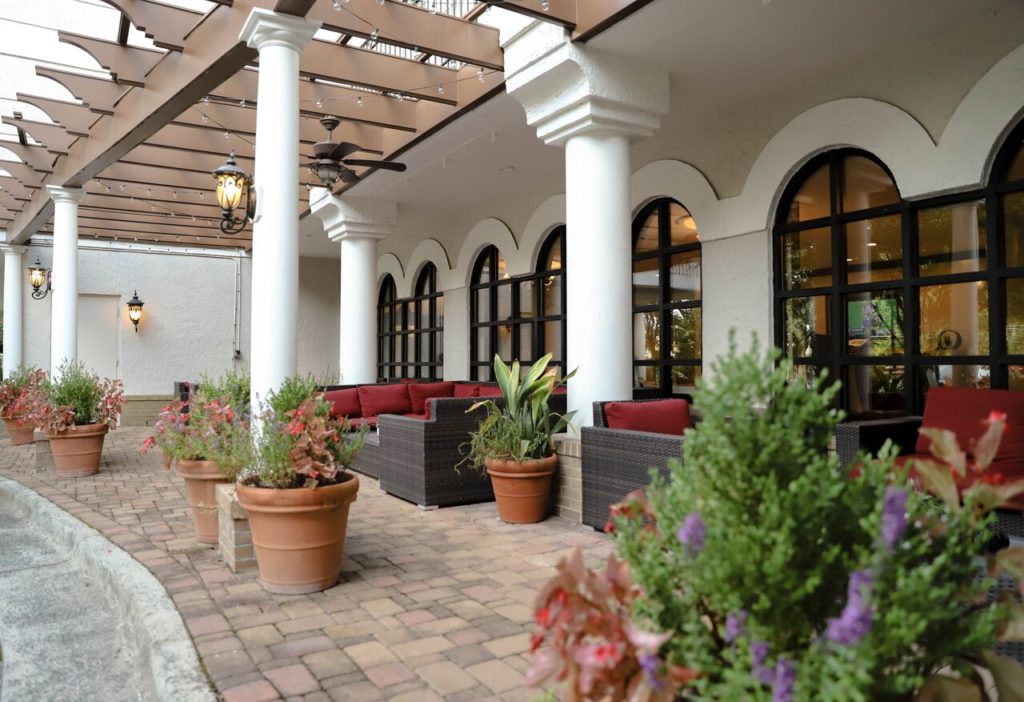 Located in Chapel Hill North Carolina, the Siena Hotel greets you with colorful Italian flags hanging from the entrance corridor and a lobby that boasts of marble, European furniture, and enriching elegance all around. The Siena Hotel, Autograph Collection, is an upscale boutique hotel. AAA rated Four Diamond hotel and restaurant recipient since 1987, the Siena Hotel adds its distinctive European character to the Raleigh/Durham & Chapel Hill, NC area.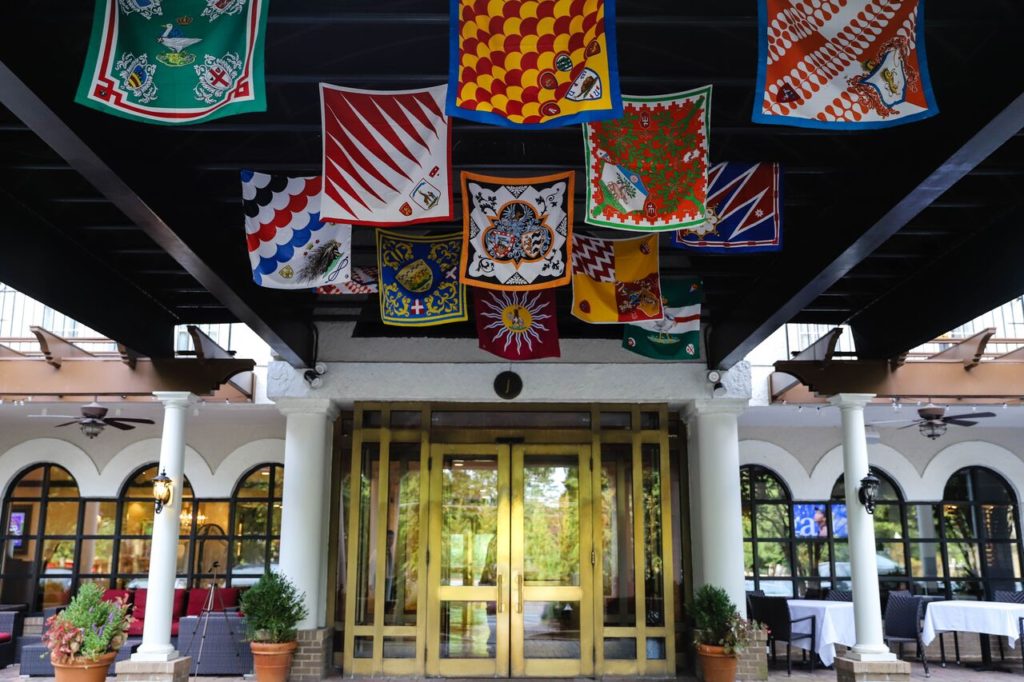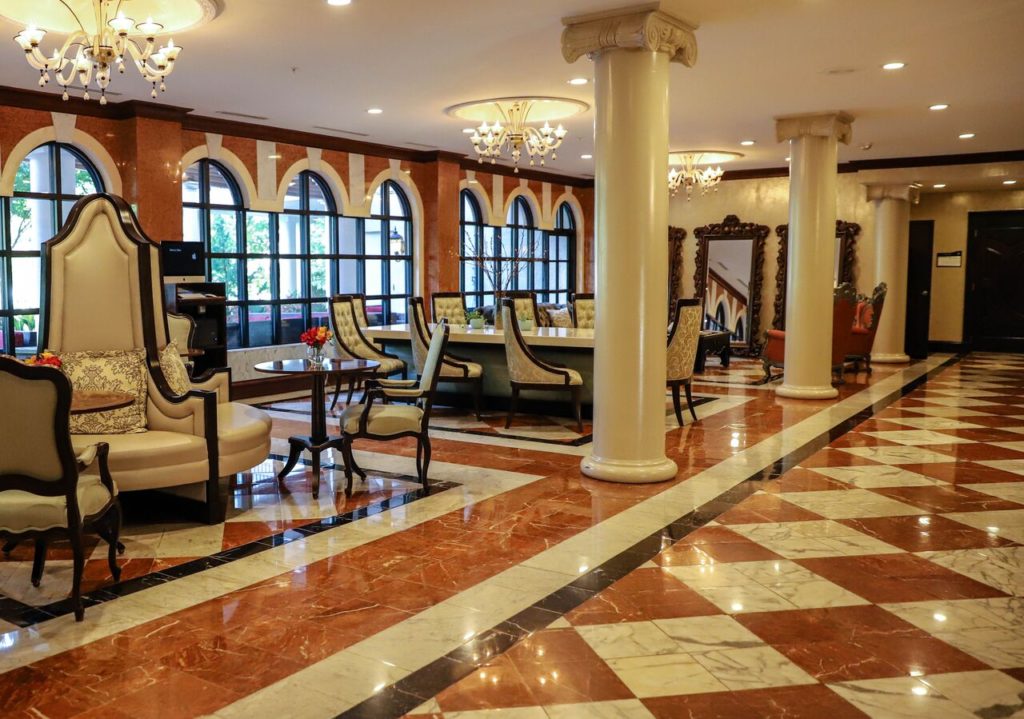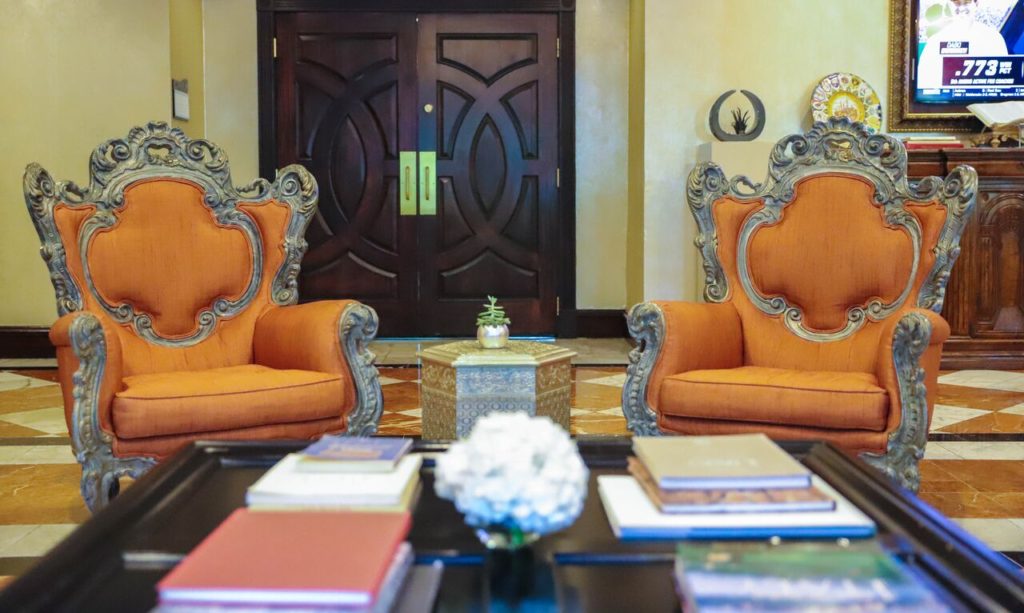 It's no question that every room looks and feels like a world-class luxury boutique hotel. All of the rooms and suites are very spacious with 12′ ceilings, Juliet Balconies, sitting area, large marble bathrooms, and modern amenities. We were greeted with prosecco and treated with soft robes to make our stay comfy and cozy. The bright yellow rooms accented with gold and purple hues made our stay enchanting and warm, to say the least. We had a weekend retreat in Tuscany without having to leave the country!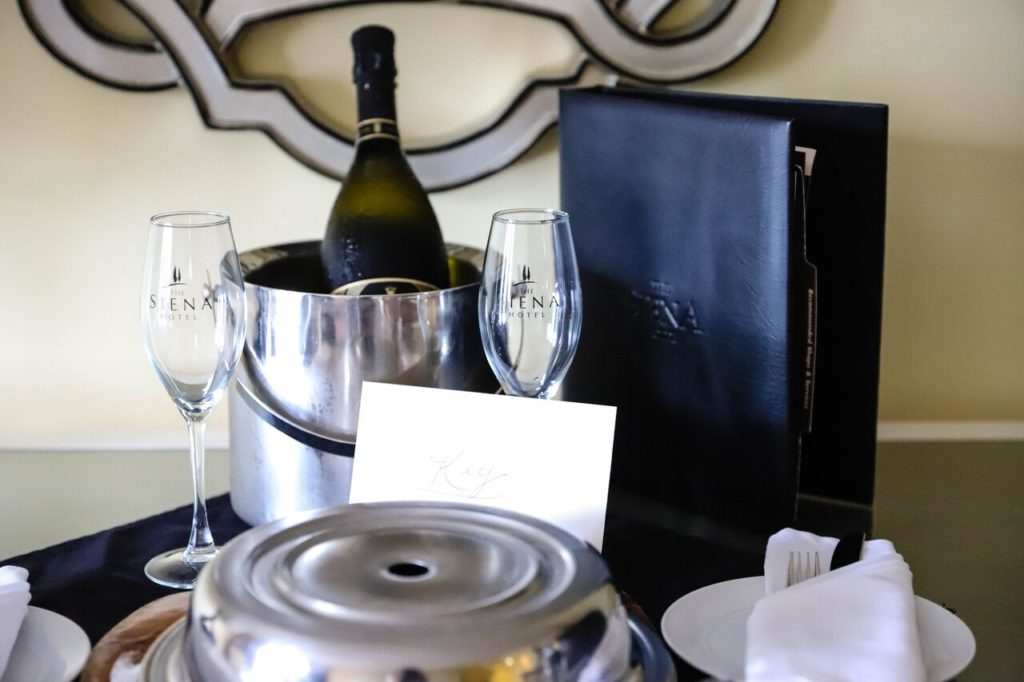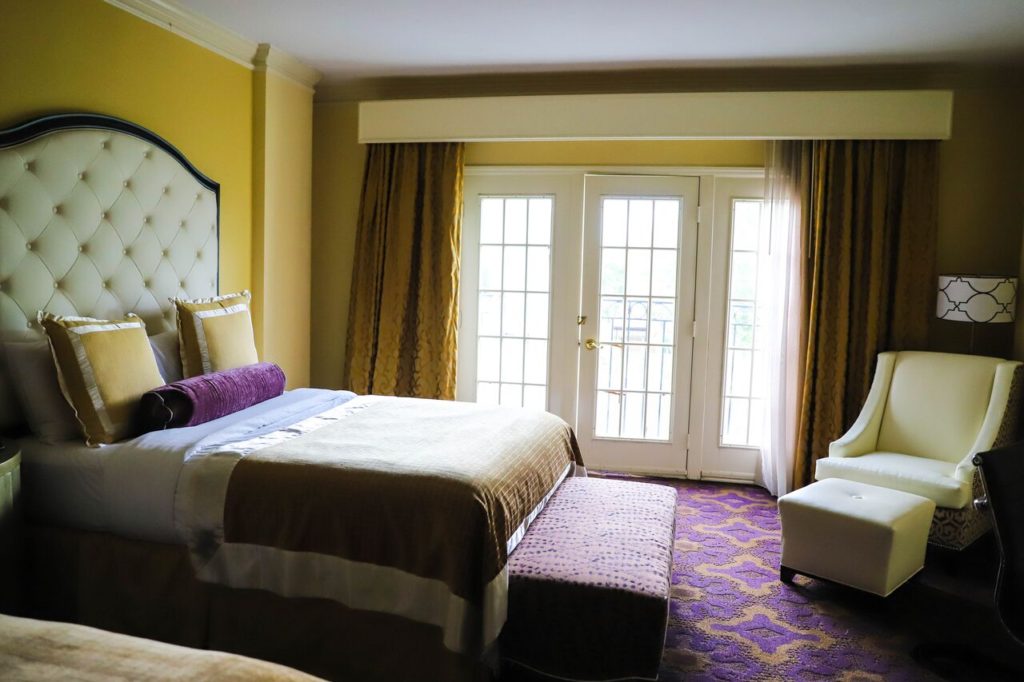 The Siena has world classroom service. Upon waking up we ordered from a huge breakfast selection and within minutes the charming bellhop was filling our trays with fresh fruit and scrambled eggs and sweetly rich beignets. Talk about breakfast in bed, we didn't want to get up! This spread was absolutely to die for.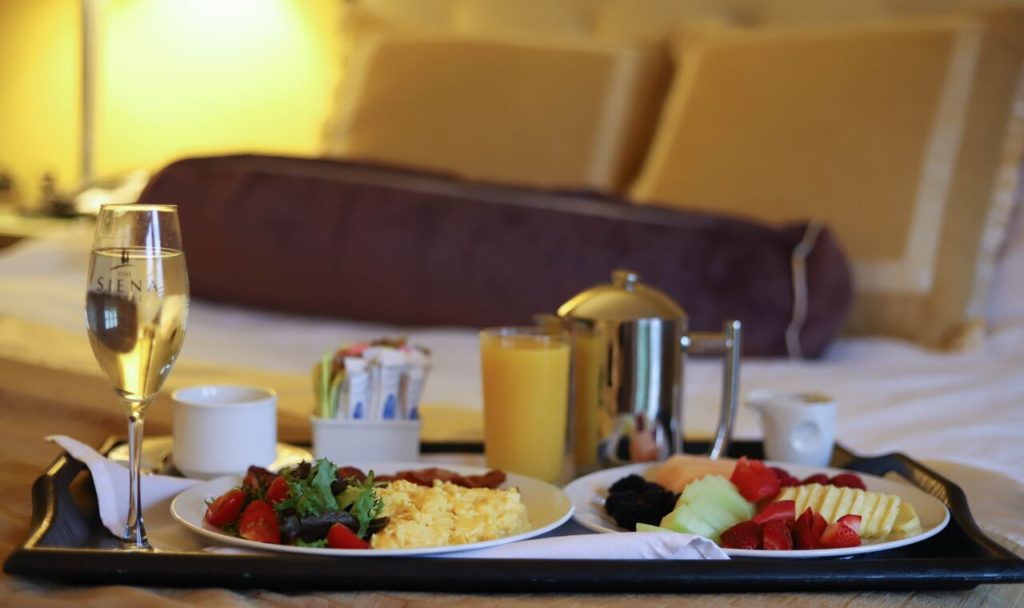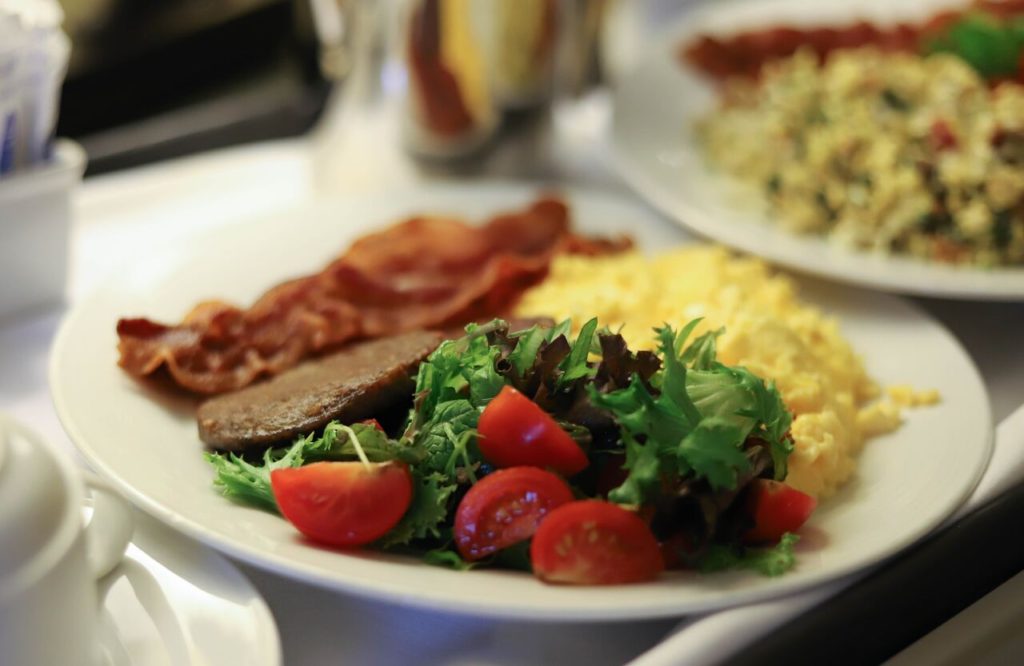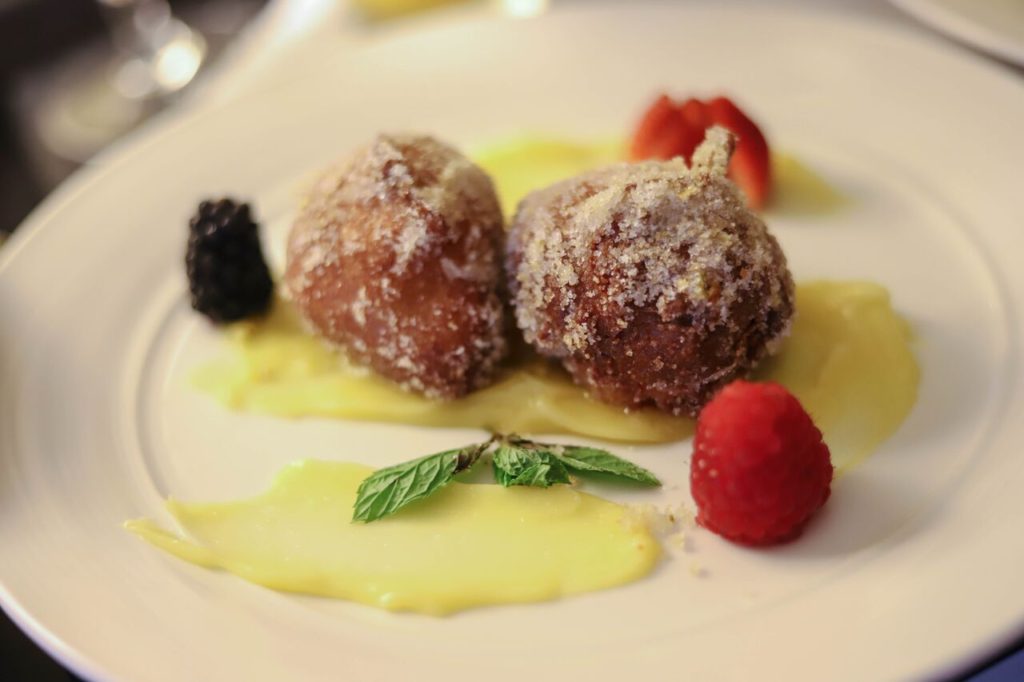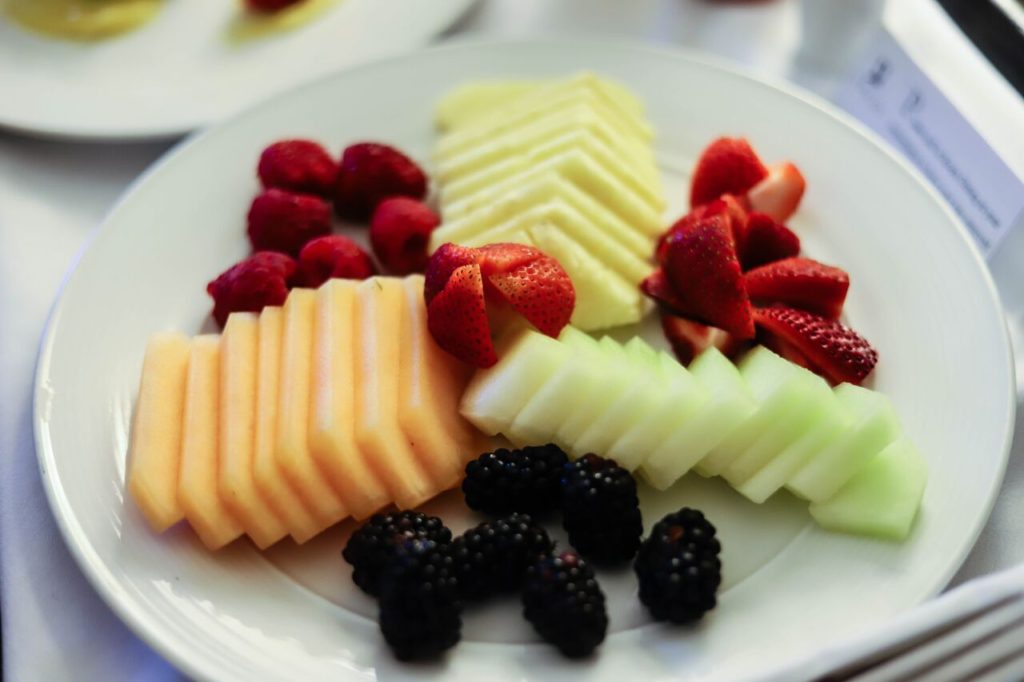 When you're not dining at the Siena's restaurant or ordering room service, the best thing to do is order a cocktail and walk out to the courtyard and enjoy an afternoon chatting by the patio. The landscaping and outdoor set up is not to be challenged, the Siena's inviting atmosphere made us feel as if we were spending long, lazy days in the Italian countryside.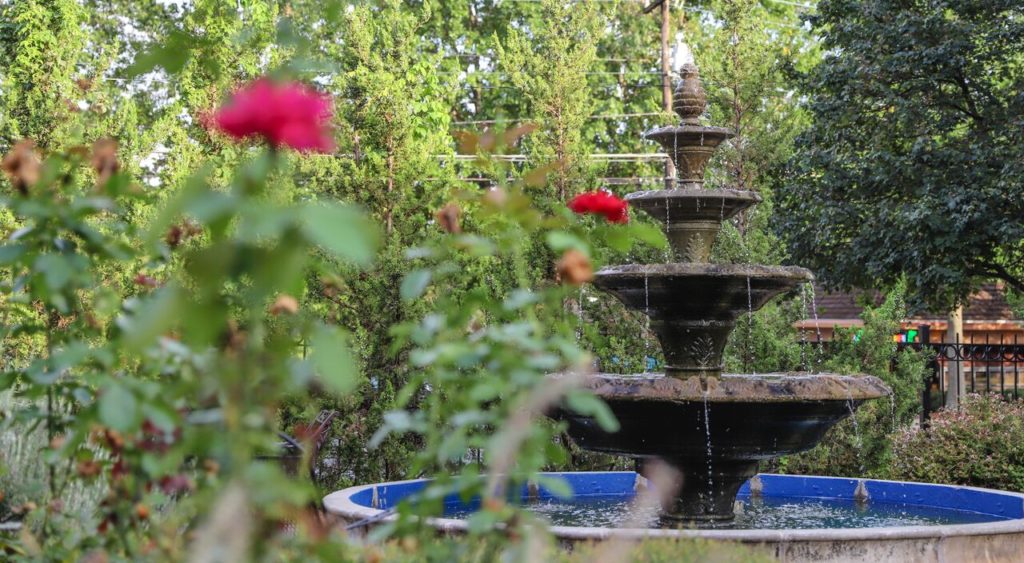 Heading to North Carolina soon? Add the Siena to your list of perfect places to stay– the amenities, the ambiance, the staff are there to whisk you away for an unforgettable Tuscan experience.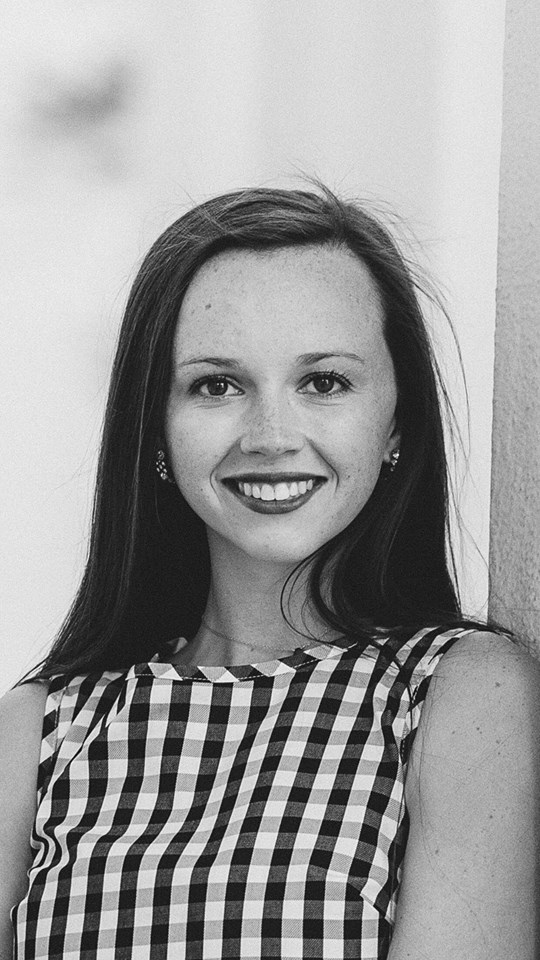 Reynolds Roger is a lifestyle and editorial photographer based in Atlanta, she is an avid tea sipper & craft beer connoisseur and practices yoga to stay sane— catch her bustling around Atlanta taking in all the city has to offer.