Earlier this year I had a chance to visit Amelia Island, Florida. I had such a great time, I returned this past weekend for a second time.  During my first visit, I stayed at the Omni Amelia Island Plantation Resort.  I was excited to explore this gorgeous resort and experience my first The Sprouting Project dinner.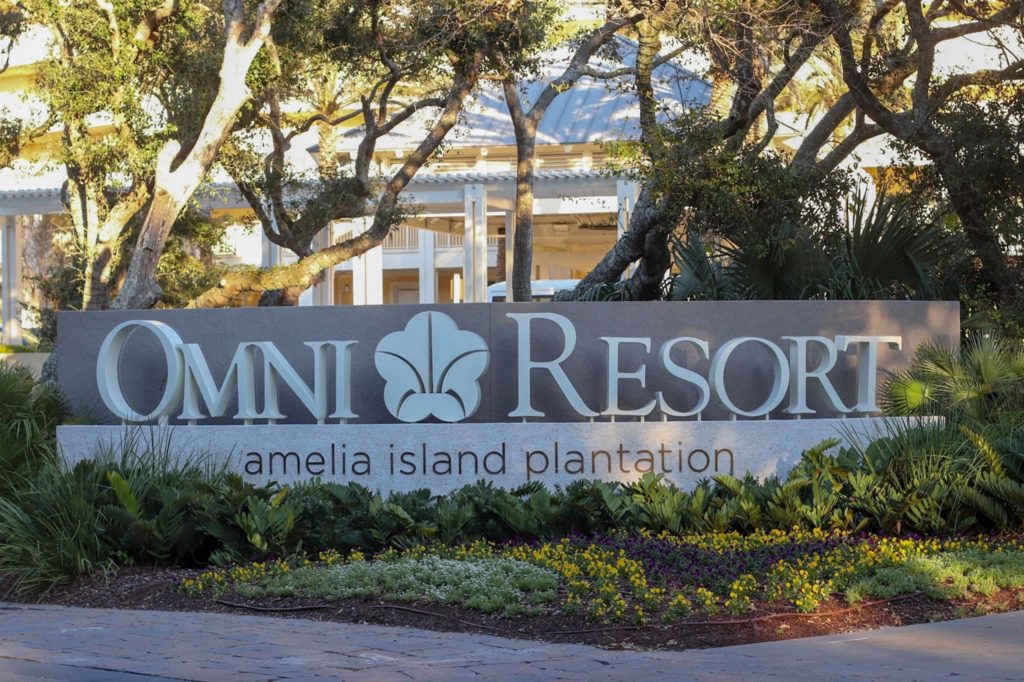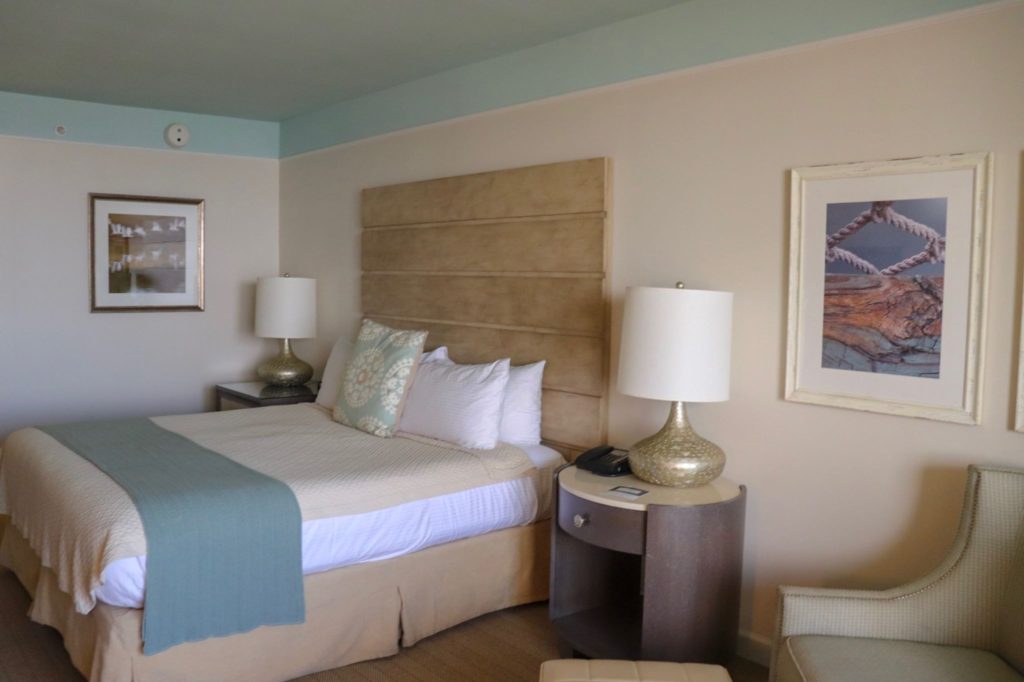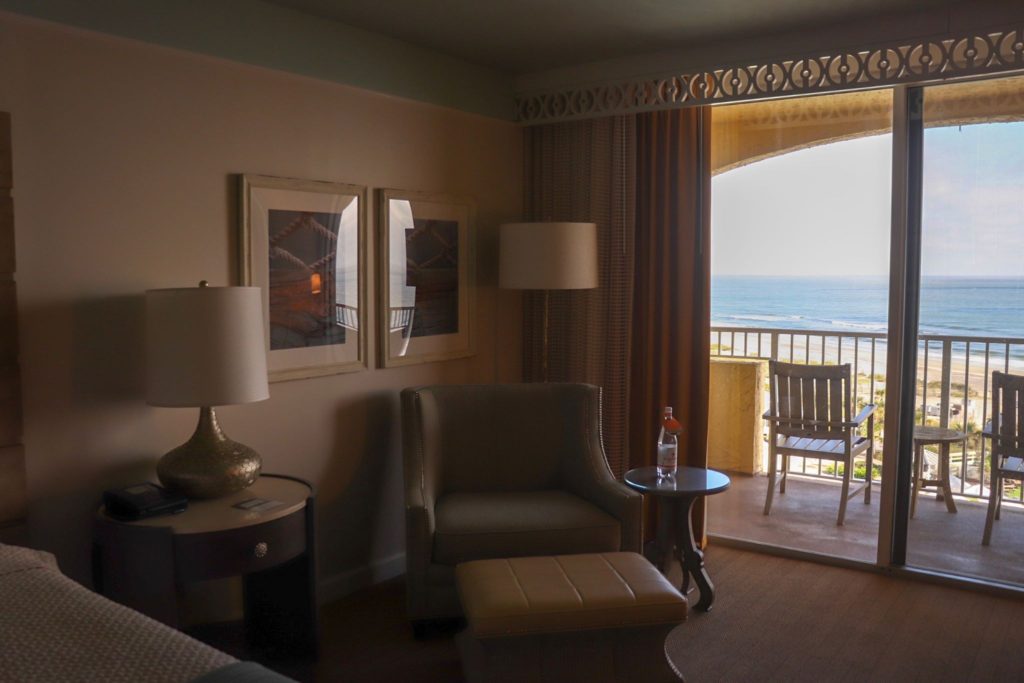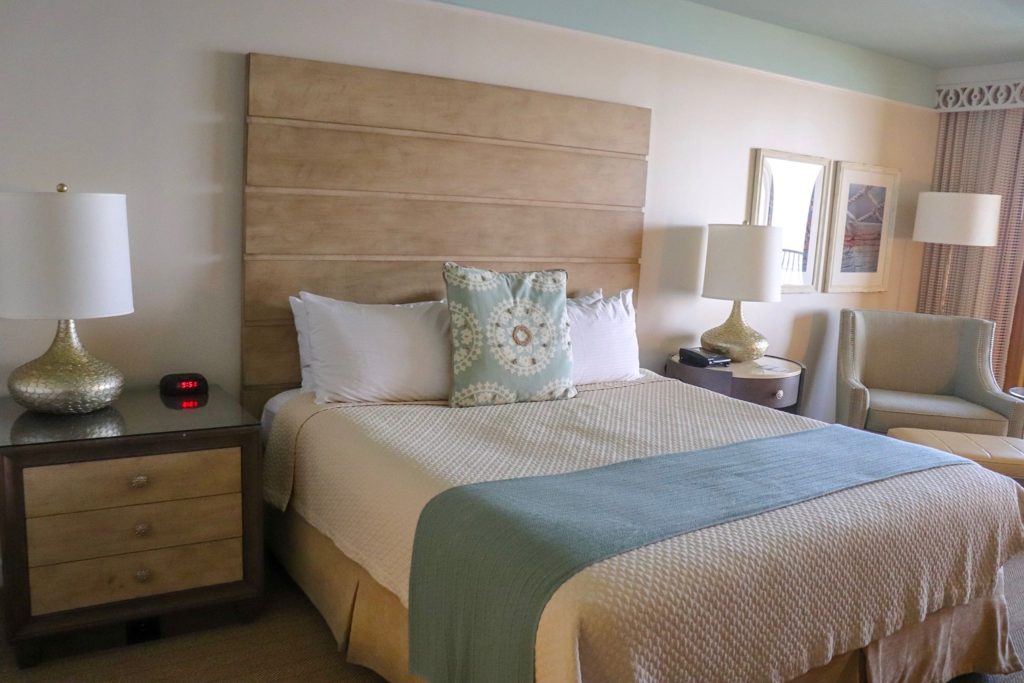 Located just off the Northeast Florida coast, Omni Amelia Island Plantation Resort is a beautiful property located on 1,350 acres, and the beach is only steps away from the resort. During my second stay, there was nothing that I enjoyed more than my morning runs on the beach. When you first arrive in the lobby, you will be impressed with the stunning poolscape. The Omni Amelia Island Plantation Resort features an infinity-edge adult-only pool, a 10,000-square-foot family-friendly pool, a children's splash park, and two hot tubs.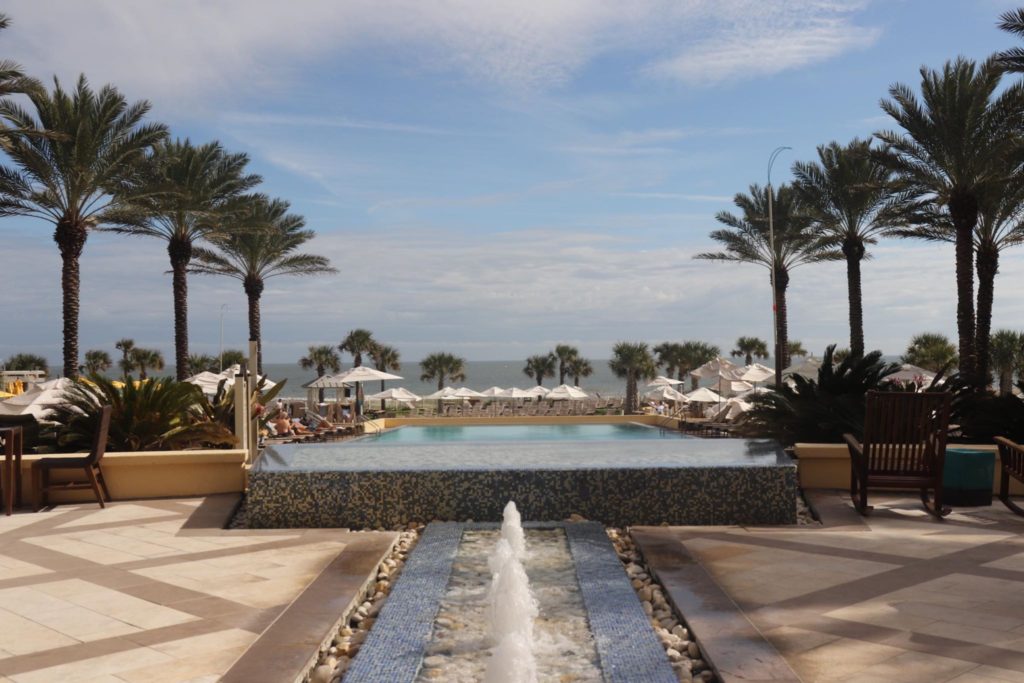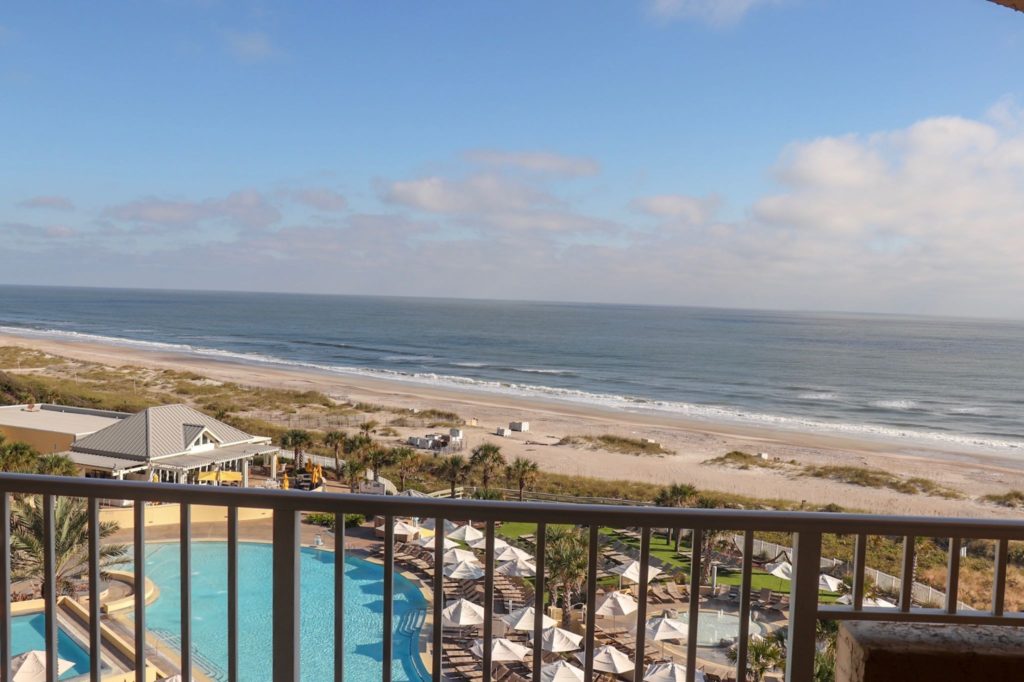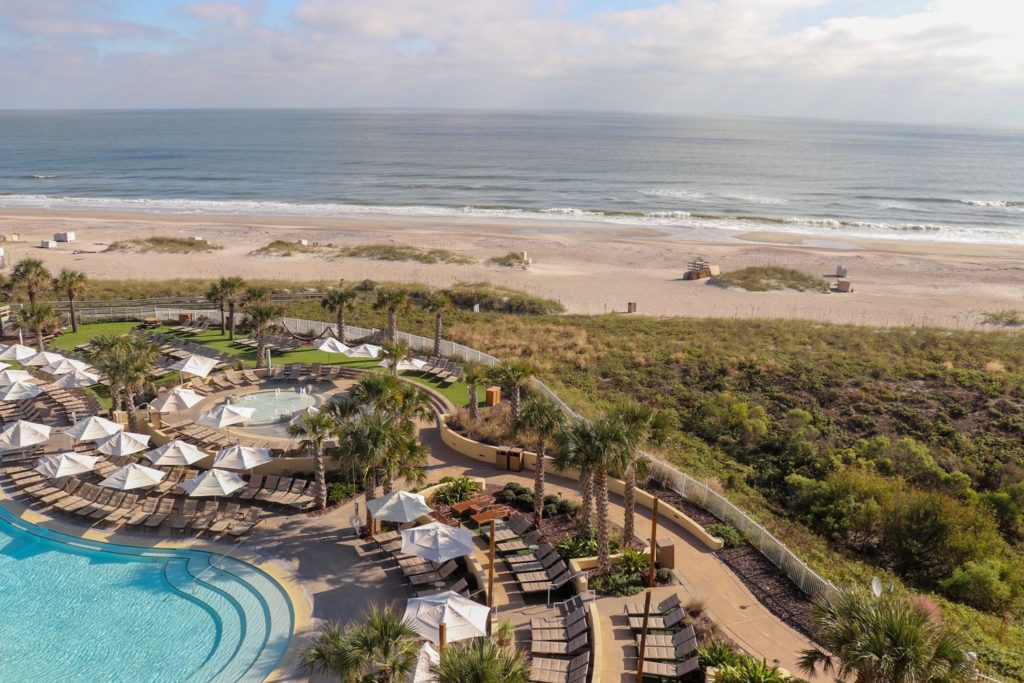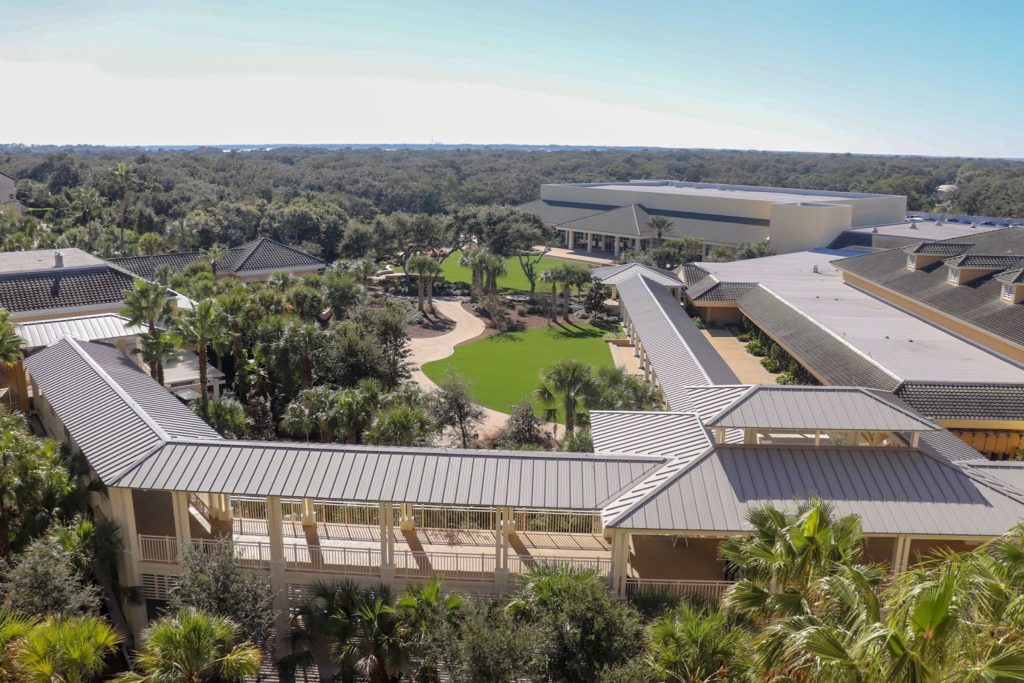 Our room was a premier oceanfront room, which provided 439 square feet of space. I had a desk for working and a large patio. The views from our room of the infinity pool and beach were stellar, and the sunsets and sunrises were heavenly. After a long day of exploring, I was surprised with a bottle of wine and the tastiest charcuterie platter. One of the things that separates Omni Amelia Island Plantation Resort from any other resort is that I had never been to The Sprouting Project. The Sprouting Project is a state-of-the-art aquaponic greenhouse, an expansive organic garden, a large collection of beehives, and a barrel room. I had a great time attending the dinner.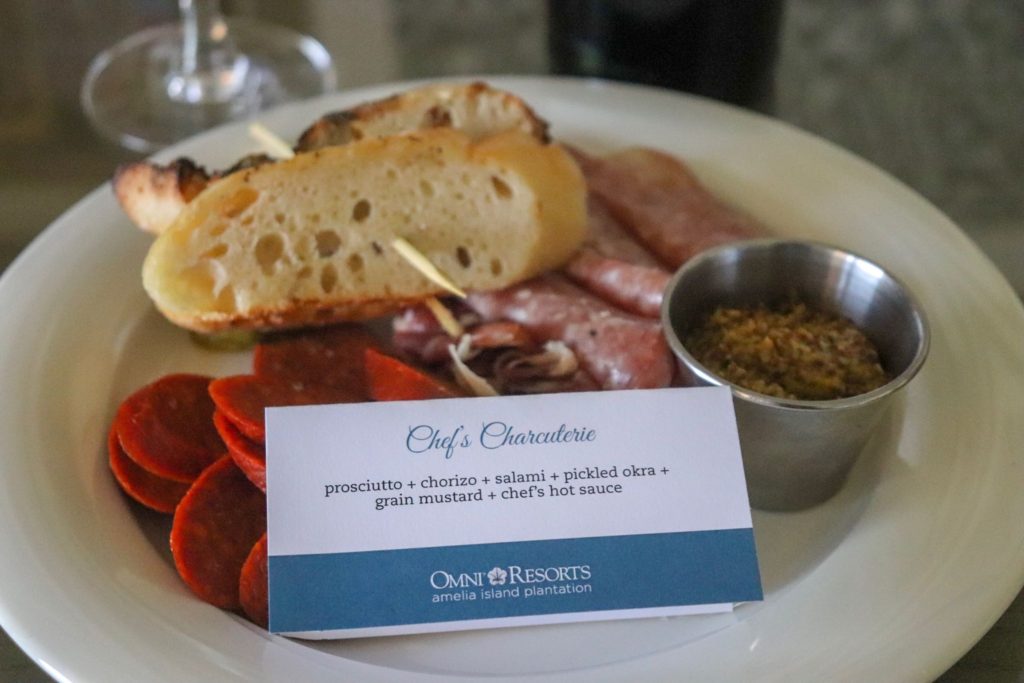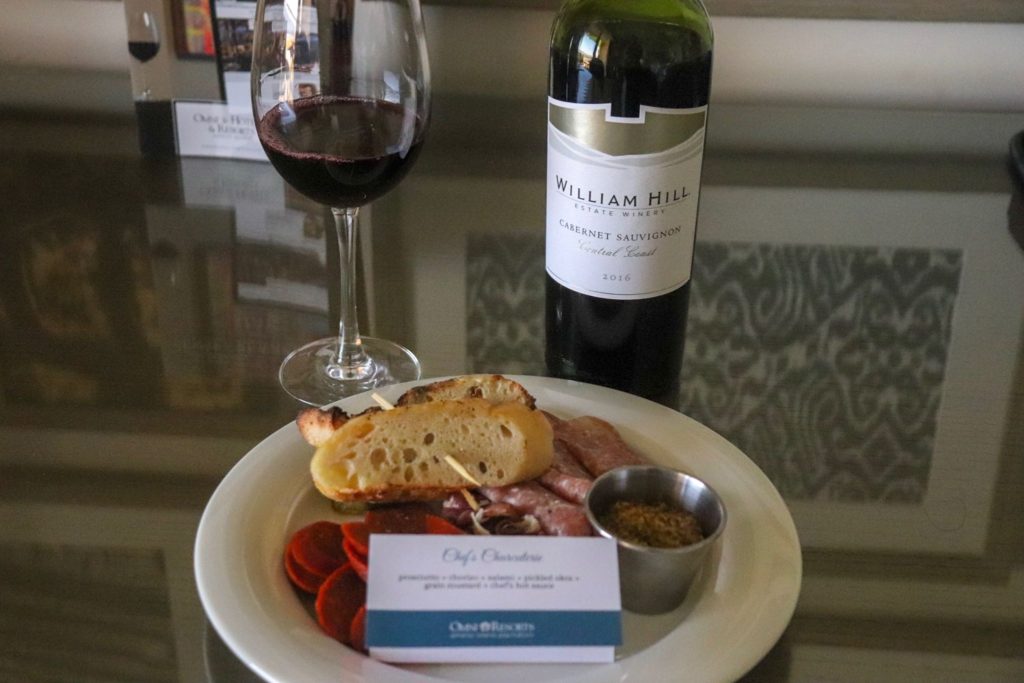 Read all about my dining experience here: https://bit.ly/2Jt9W4S
If you are a foodie like me, then you are going to love this because it offers nine onsite restaurant options. And no matter how fancy or casual you are, there is a restaurant that will satisfy your taste buds. There is a shuttle that takes you throughout the property. And this was really convenient because that meant that we did not need to leave the property for dining options. When you visit, I recommend visiting Marsh View Bar and Grill and Marché Burette Market & Deli. We started our dining expedition at Marsh View Bar and Grill for lunch. This restaurant offers views of the vistas of the marsh's lovely views of the 9th hole of the Oak Marsh Golf Course. If you dine for dinner, you can relish a glass of wine while getting cozy in front of the fire pit. Everything on the menu looked divine. We ordered almost everything. We had a chance to meet Pat, the executive chef. Chef Pat has been working on the property for 20 years, so I readily accepted her menu recommendations. Everything was delicious! We ordered the following:
Blue Crab Quesadillas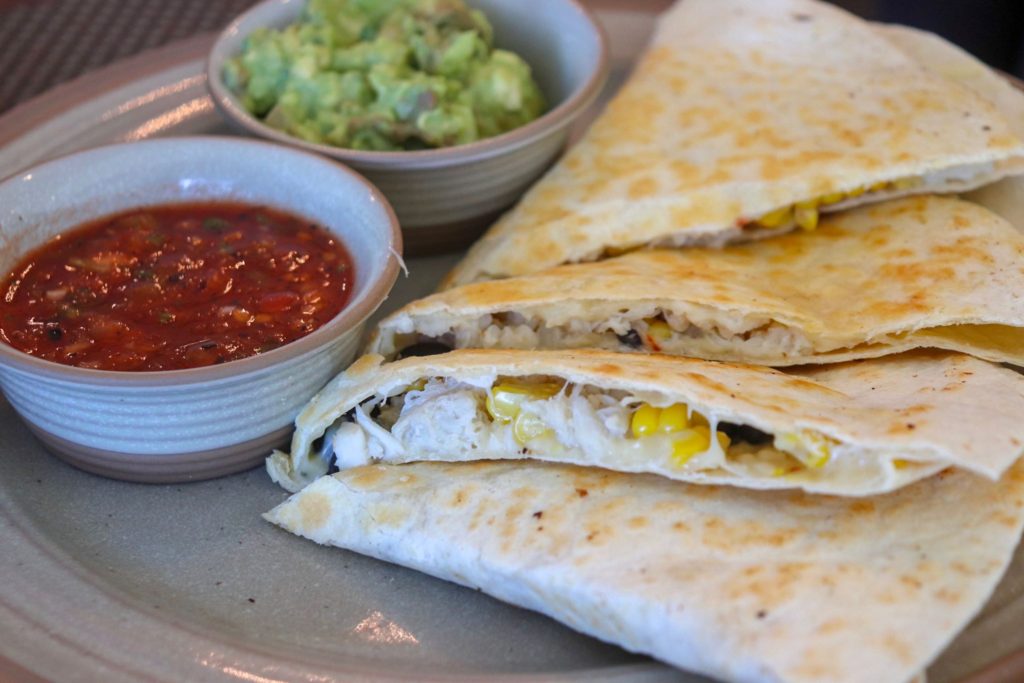 Buffalo Chicken Lollipops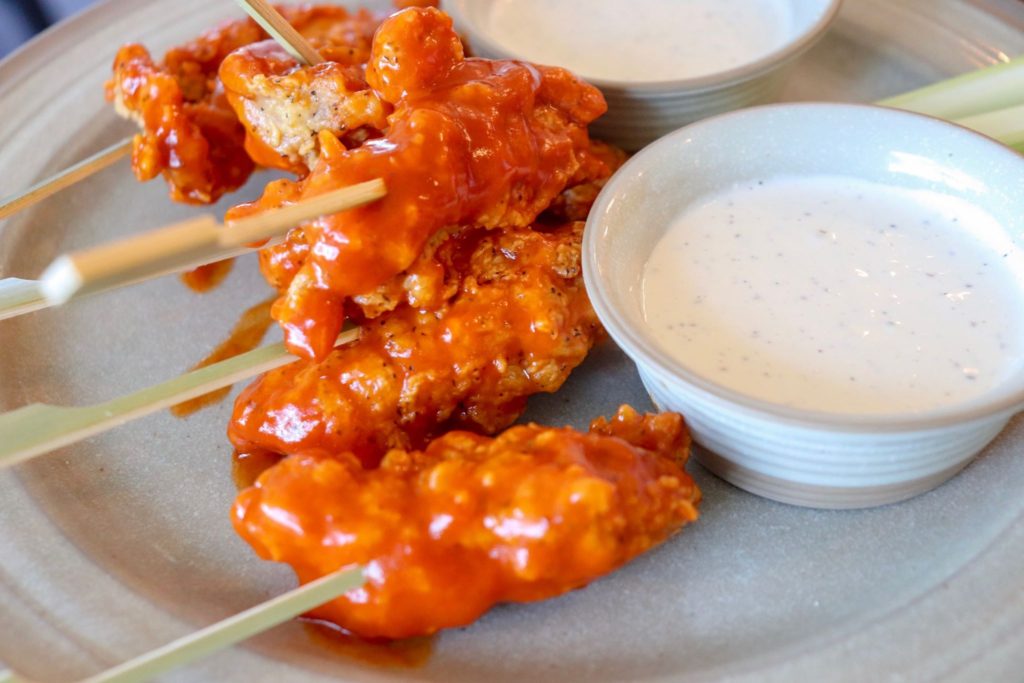 Calamari and rock shrimp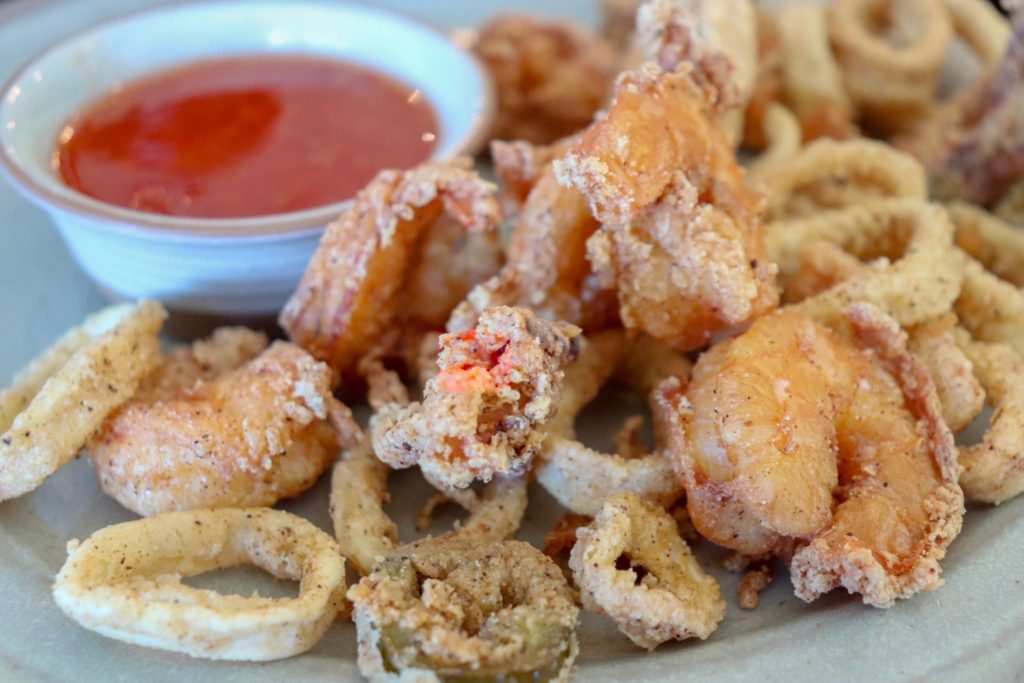 B.L.G. chicken sandwiches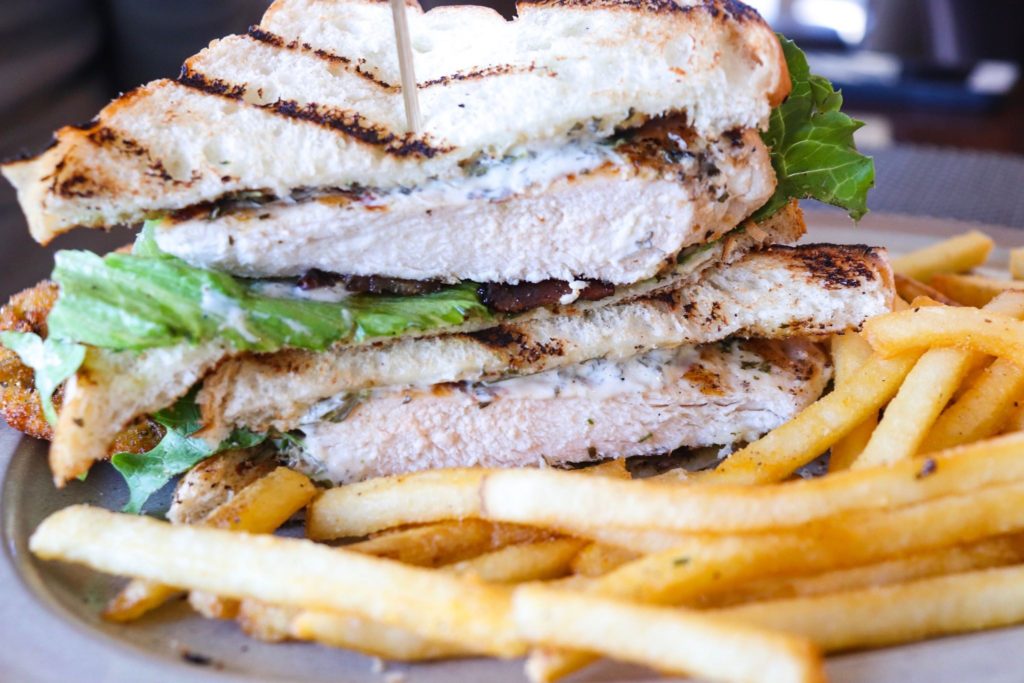 No matter what you do, make sure that you visit Marché Burette for breakfast or lunch. When I visited during my initial trip to Amelia Island, I was hooked and couldn't wait to return. It features gourmet products from French Farm, Savannah Bee Co., Pelican Bay, Peterbrooke Chocolates, Nancy's Candy, and more!
Every Friday Marché Burette hosts a Shrimp Boil. The shrimp boil menu includes local shrimp, corn, kielbasa sausage, onions, and potatoes, and it's only $21 per person.
Each Saturday and Sunday they have a Steak Out. Stop by for live music, libations, steak, and more! Choose between a hand-cut tenderloin, New York strip, or our famous 36-ounce bone-in ribeye (prices will vary).
We stopped in for Saturday brunch. It was lovely to enjoy coffee, an Amelia Island martini, and listen to live music. We ordered everything on the menu because everything sounded amazing.
I started with an 85 Amelia martini which was the ideal blend of smooth and strong. This martini was a blend of Effen cucumber vodka, cucumber-infused simple syrup, mango concentrate, fresh lemon juice, fresh lime juice, and honey infused syrup. It was a very refreshing and perfect for brunch.
I ordered the tips on toast the last time that I ate here. And I couldn't help myself because I had to order it again. The dish was just as good the second time as it was the first time. Tips on toast is served with black garlic, fresh heirloom tomatoes, steak tips, and brioche, topped with an egg sunnyside up. The biscuit benedict caught my eye because I love biscuits and avocado. I was curious to see how the dish was going to come out. The biscuits were so soft and flakey, and the pork was extremely tender. The avocado and barbeque hollandaise made this dish exceptional. It was the perfect remix of a classic dish.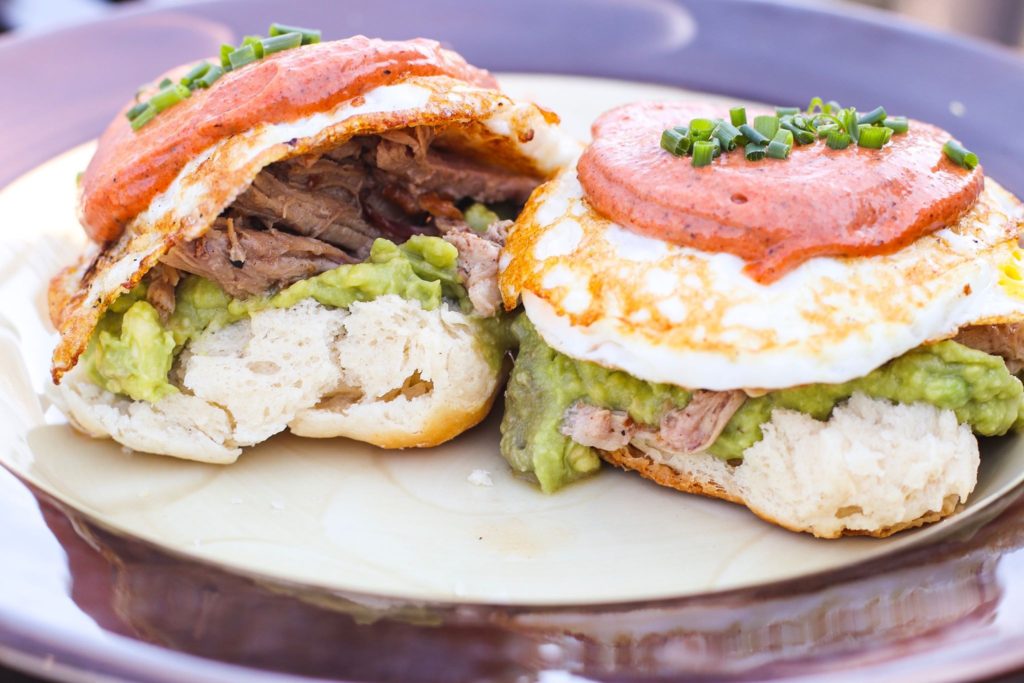 The lump crab bruschetta was light and full of flavor. The lump crab meat was served on a toasted sourdough, lil' moo, tomato, balsamic, basil, and parmesan, served with a cup of tomato bisque.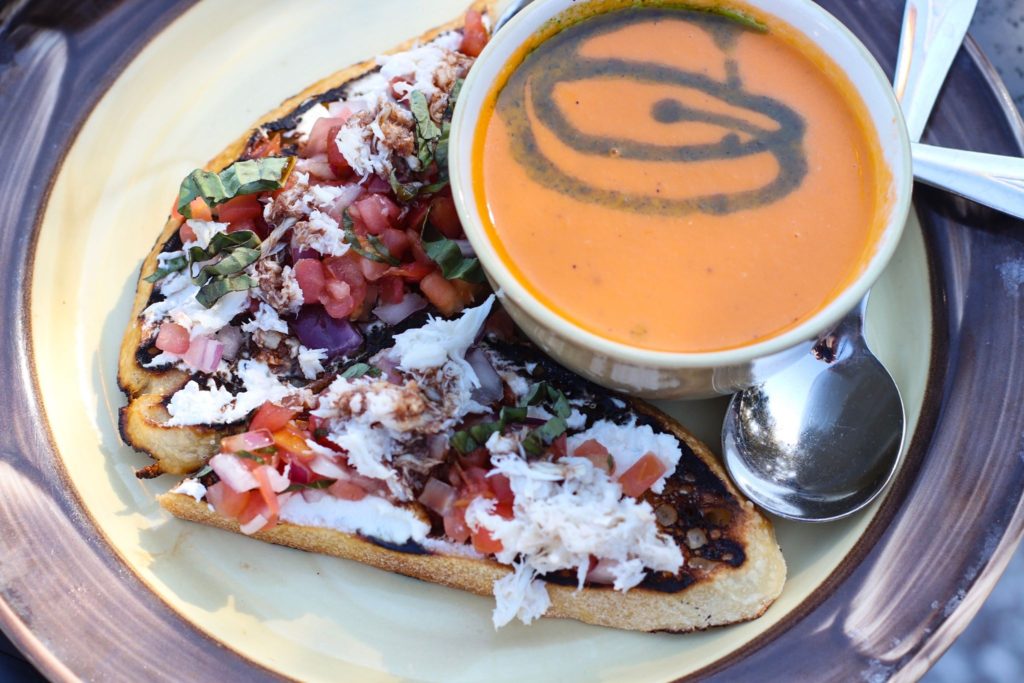 We had a blast during our visit, and we can't wait to return during the summer. Make sure that you add Omni Amelia Island Plantation Resort to your list of must-visits. There is something for everyone, and you will really enjoy yourself.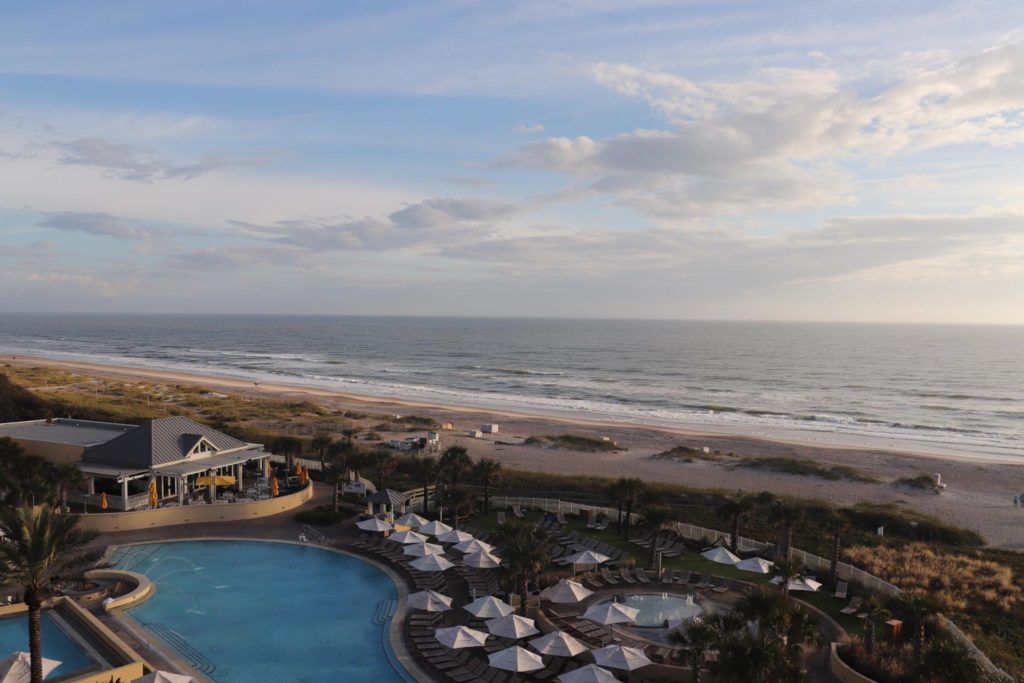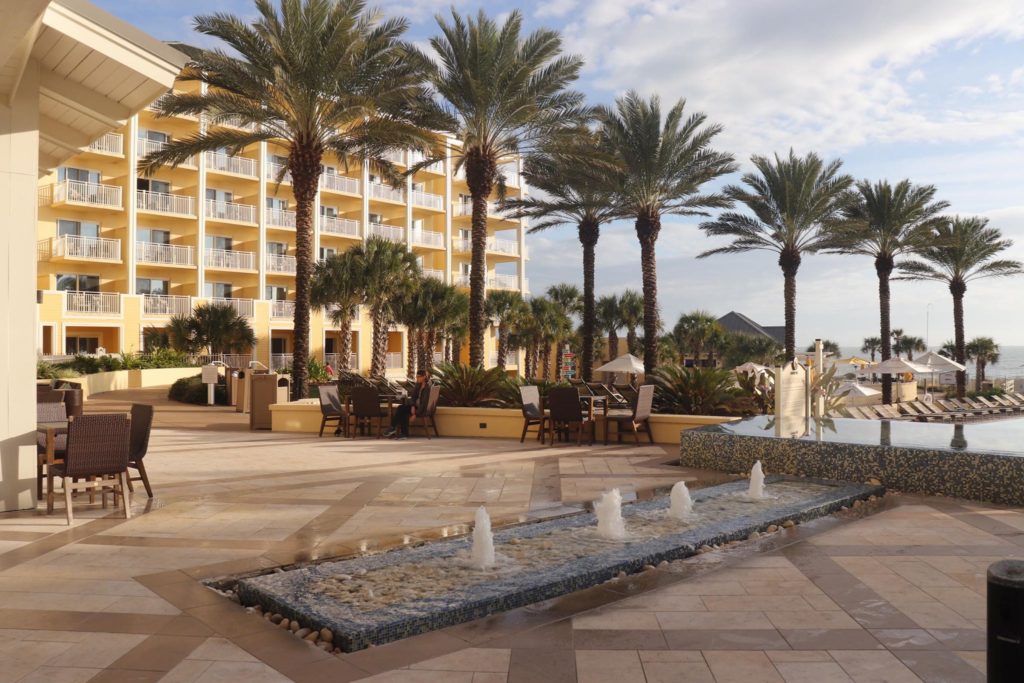 Make sure to follow Omni Amelia Island Plantation Resort on social media: @omni_aip.