If you are looking for a hotel that offers luxury, sophistication, and beauty, then the Mandarin Oriental Atlanta  has everything that you need for a splendid time.  With only six locations nationally and 23 locations globally, Mandarin Oriental specializes in delivering award-winning service and premiere accommodations.
Located in the heart of Buckhead, this uniquely designed hotel ascends 42 stories above the Atlanta skyline.  You'll be in awe of it's pure residential elegance of 127 spacious rooms and suites.  The location of the Mandarin Oriental is incredible if you are looking to explore Buckhead, and it's within walking distance of Lenox Square Mall, The Shops at Buckhead, and Phipps Plaza.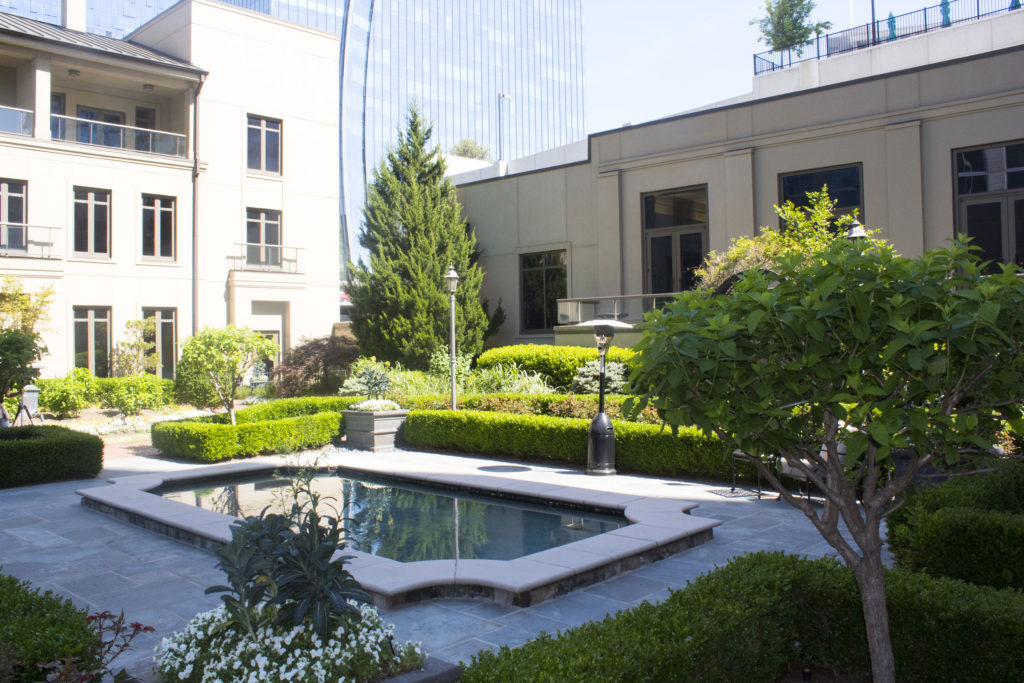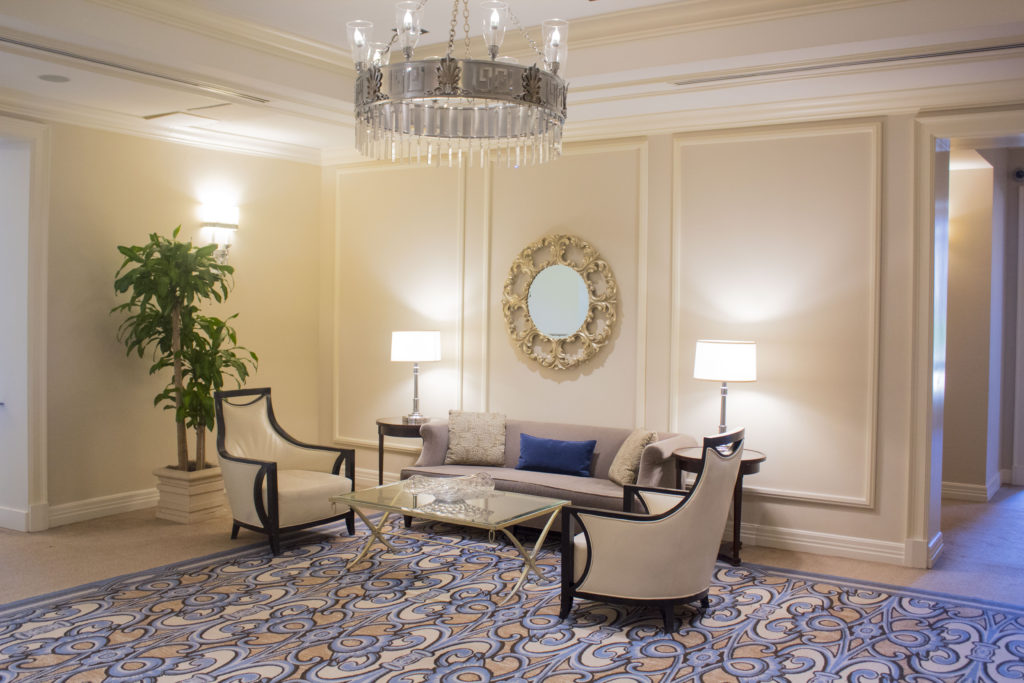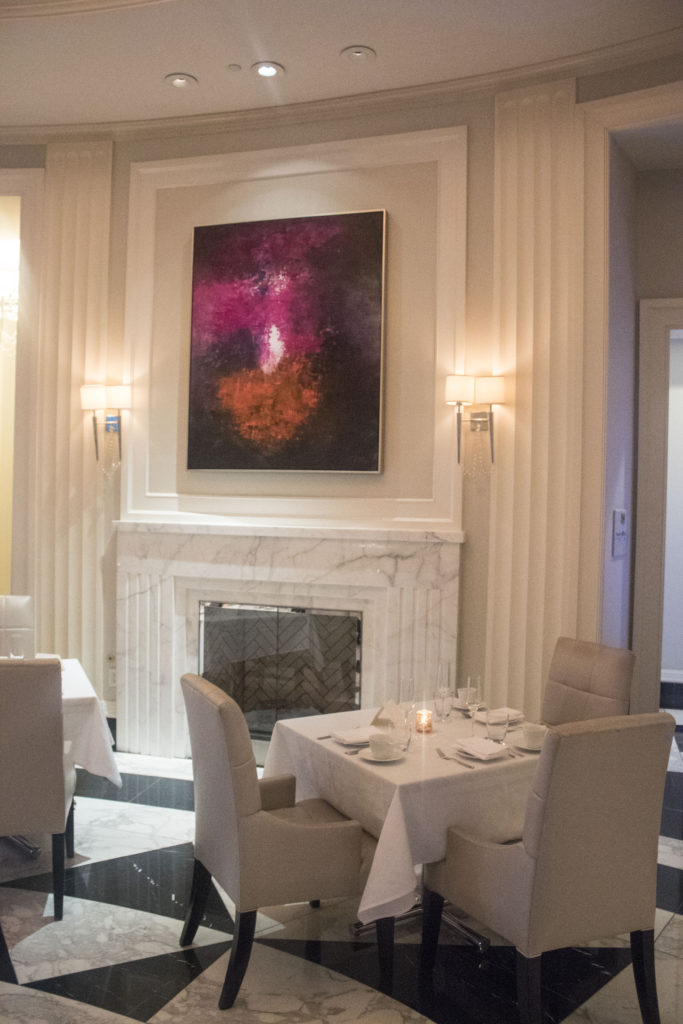 You'll love the complimentary car service that's provided if you need to travel within a two-mile radius of the hotel.  If you are visiting from out of town, it's only 35 minutes from the Hartsfield-Jackson airport.  From the moment you walk up, you know it's going to be an experience to remember.  There are nine various room options. I enjoyed a 550-square-foot deluxe king suite.  My room views were unbelievable!  I adored waking up going to my balcony looking at the hustle and bustle of Buckhead life.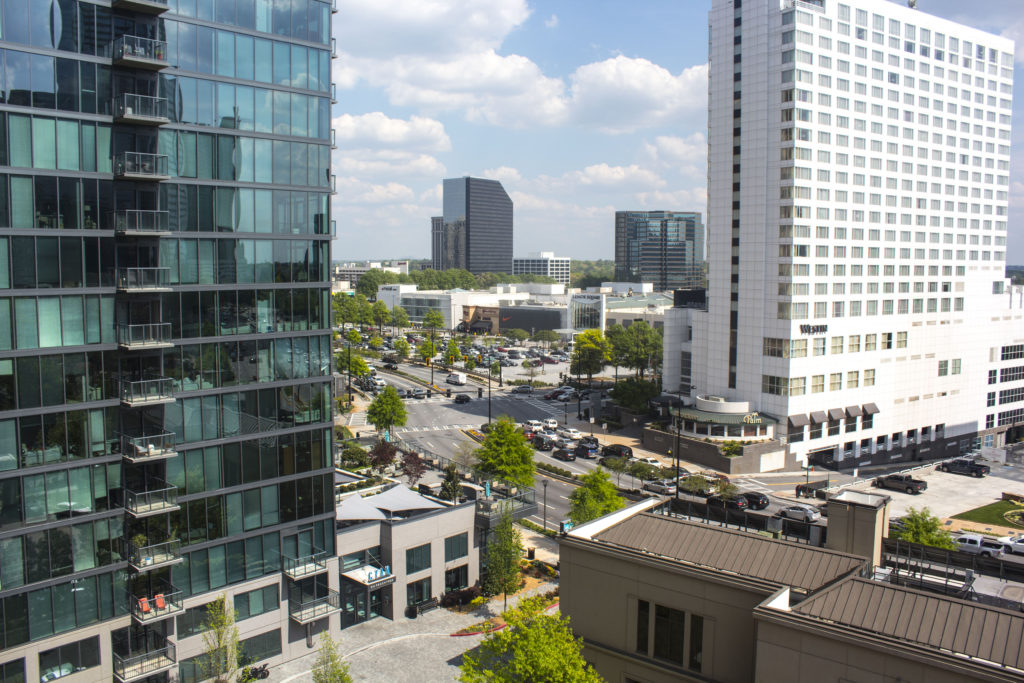 Our room was beautiful!  I loved the overall layout of the deluxe king suite, which has an open-concept.  I am really particular about sleeping anywhere besides my own comfortable bed.  You are going to love the goose down bedding and luxurious linens by Rivolta.  The desk in the room made it perfect and convenient to work on my Eating with Erica blog.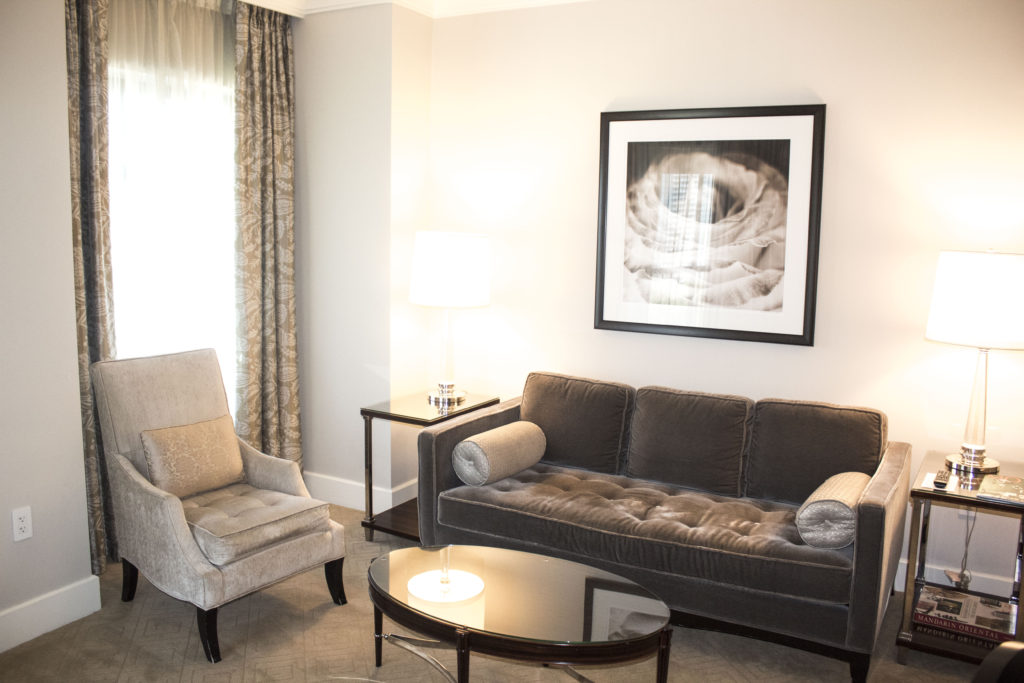 The bathroom was to die for.  The large window provided natural light, and the tub was massive and ideal for a relaxing bubble bath.  And who doesn't love a television in the bathroom?  And you will enjoy a spa-like experience in the spacious walk-in shower.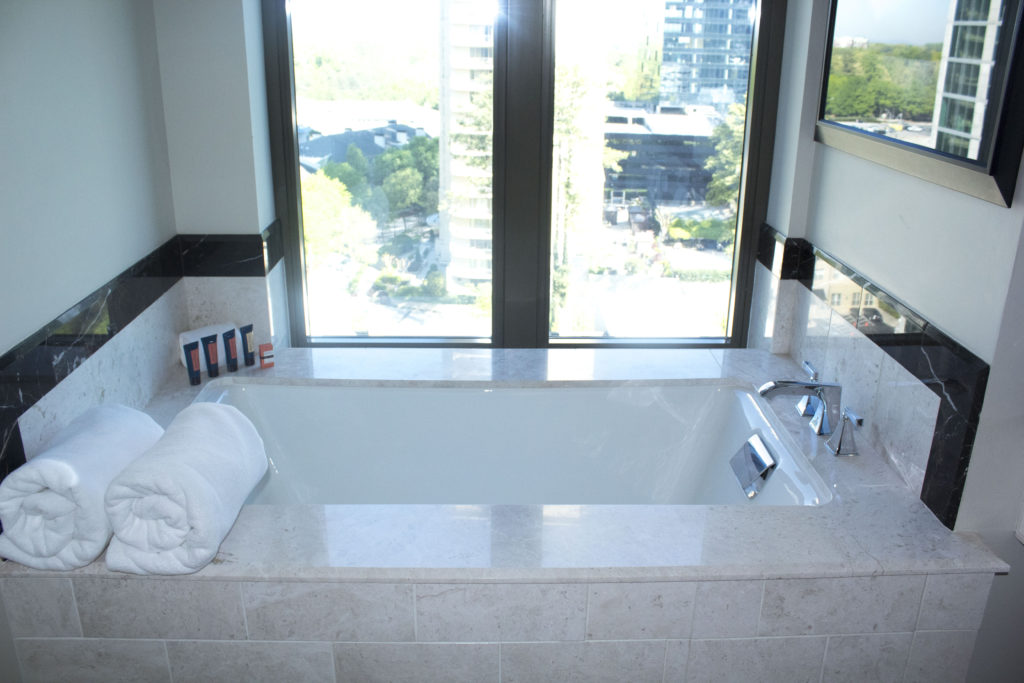 There is no way you can visit the Mandarin Oriental and not treat yourself to a spa experience.  From the moment you arrive at the spa, you begin to relax.  The spa staff was so kind and helpful.  When I visited, I, along with my fiancee, enjoyed a couples' suite, which was incredible.  The room was large, and our favorite part was the large tub.
We enjoyed a digital wellness escape massage, which was perfect for us since we are always on our electronics.  Our massage concentrated on our head, eyes, neck, shoulders, hands, and feet. This massage focuses to ease stresses and strains resulting from the frequent use of digital devices through healing touch, purifying shungite crystals, and a soothing paraffin hand treatment.  I loved it so much that I fell asleep during my massage.  Days following the massage, I noticed my hands were less sore.  I made a commitment to have some down time from my cellular device. This package is a must-try when you visit.  Make your spa reservation here: Spa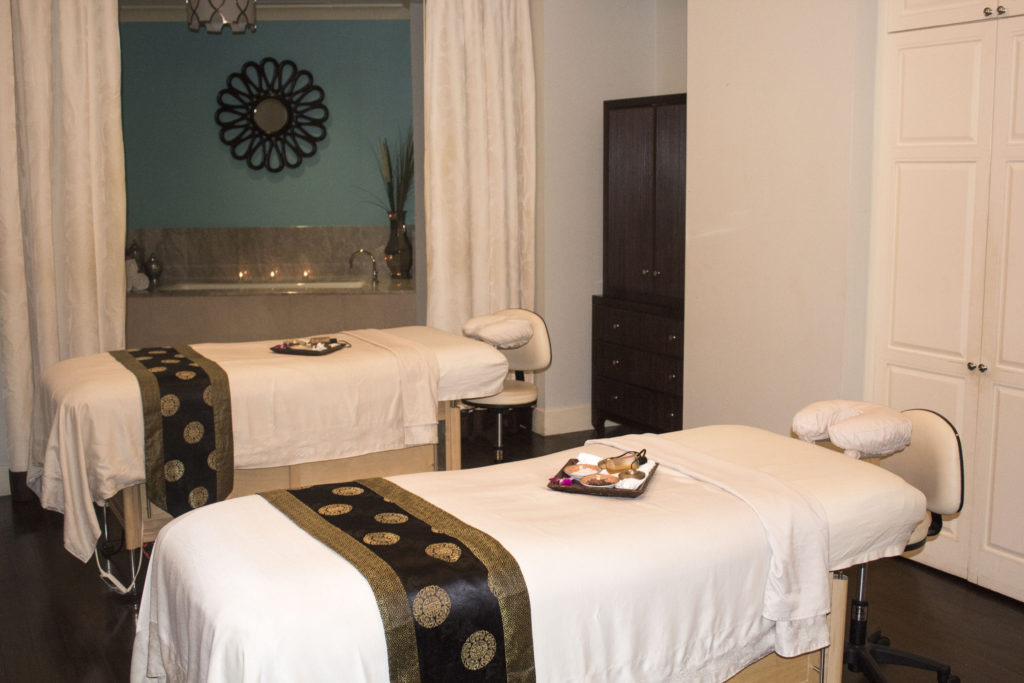 After dinner at The Cafe, we ended our evening with a walk around the garden, which was. peaceful and serene.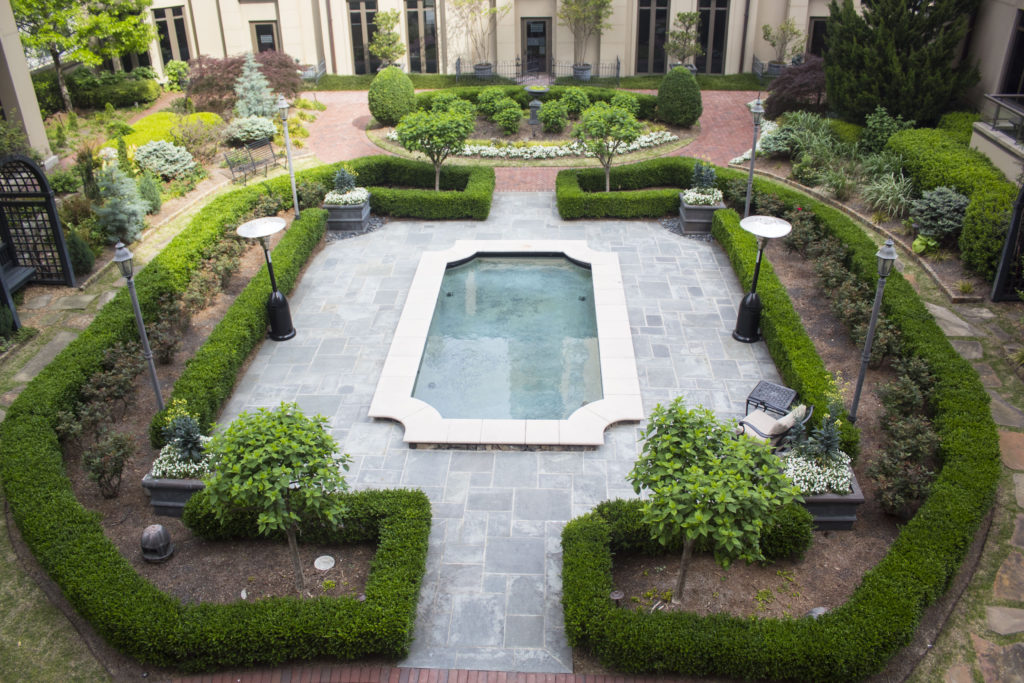 We then started our morning with a workout at the gym. The fitness center was extremely impressive. It's a fully equipped fitness center with personal trainers on request.  The fitness center has everything you need for a great workout such as treadmills, seated bikes, free weights, and weight machines.  The Mandarin Oriental also offers a 60-foot indoor lap pool, steam, sauna, and vitality pool.  They also offer yoga classes.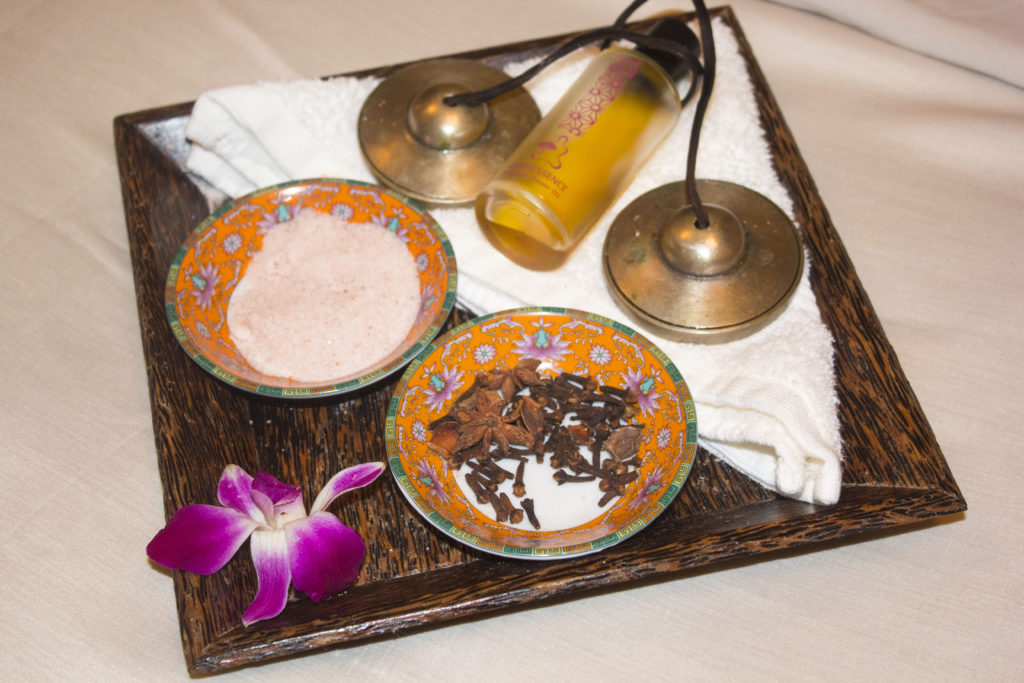 After a great workout, he and I enjoyed breakfast at The Cafe once again.  There were so many options, but we decided to order the crab cake eggs Benedict and the American breakfast.  The hotel's version of crab cake Benedict was one of the best ones that I've ever had.  I am not a huge fan of bread, so I was very happy there was no English muffin, just Old Bay Hollandaise, crab cake, and a perfectly poached egg.  It was served with breakfast potatoes.  If you order this meal, you will not be disappointed.  It was so unique and filling.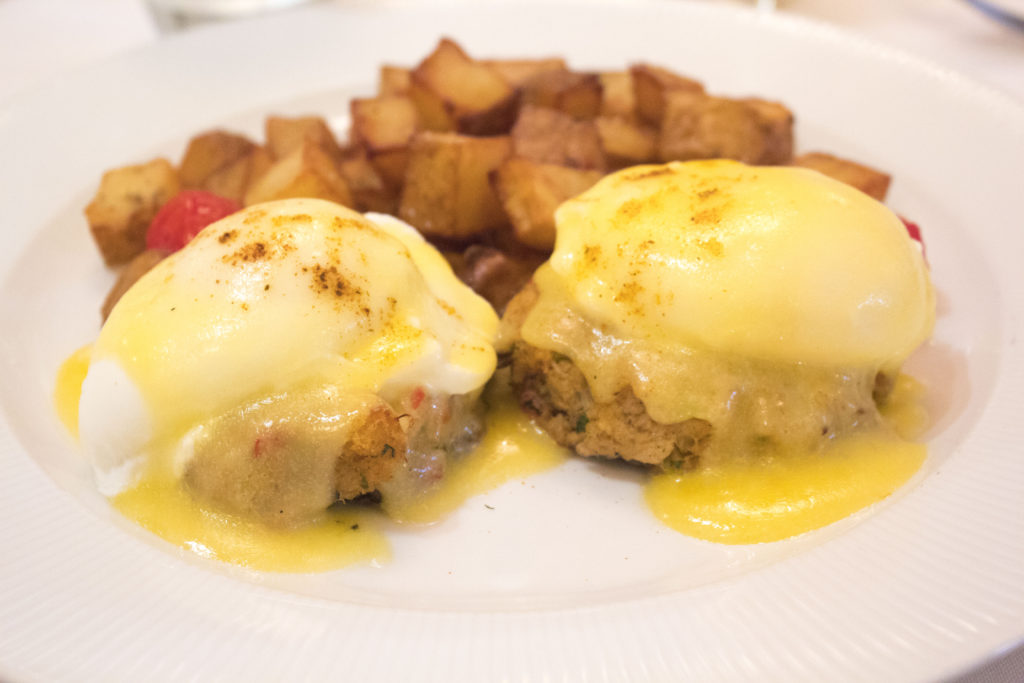 We also ordered the AMERICAN. This entree isn't for the faint of heart.  It comes with two eggs, any style, bacon, chicken sausage, ham, breakfast potatoes, cheese grits, fruit, toast, English muffin, and biscuit.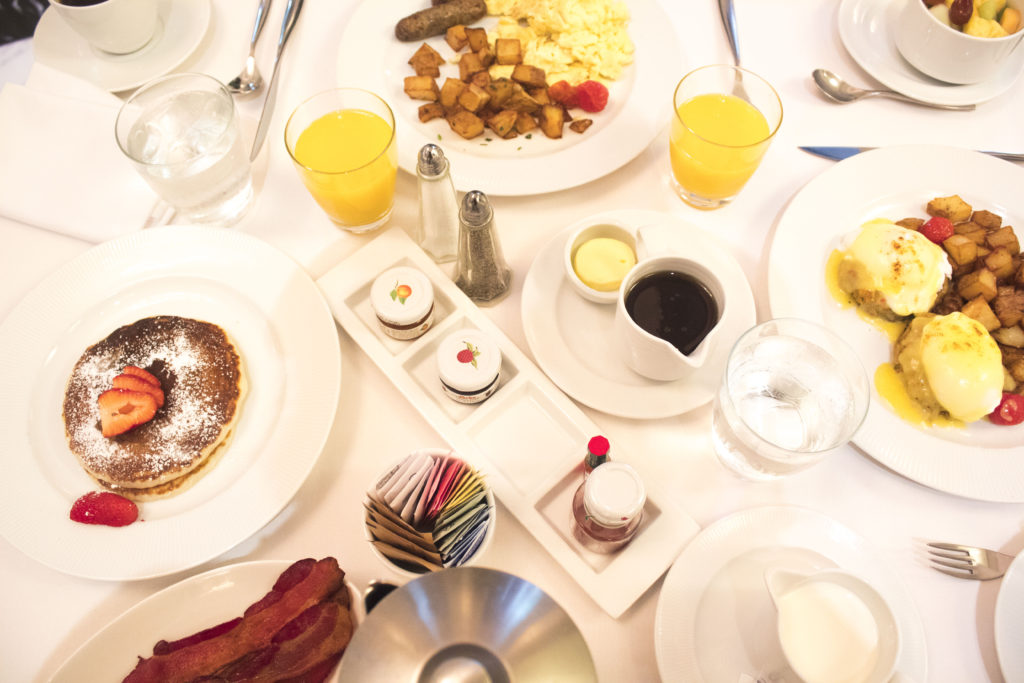 If you ever have a chance to enjoy chocolate afternoon tea, you should take advantage of it.  I was so excited about tea.  This isn't a regular occurrence, but I wish it was. I had the opportunity to converse with Sophia Dier and indulge in various chocolates, champagne, and chocolate fondue with fruits and tea I, of course, chose coffee.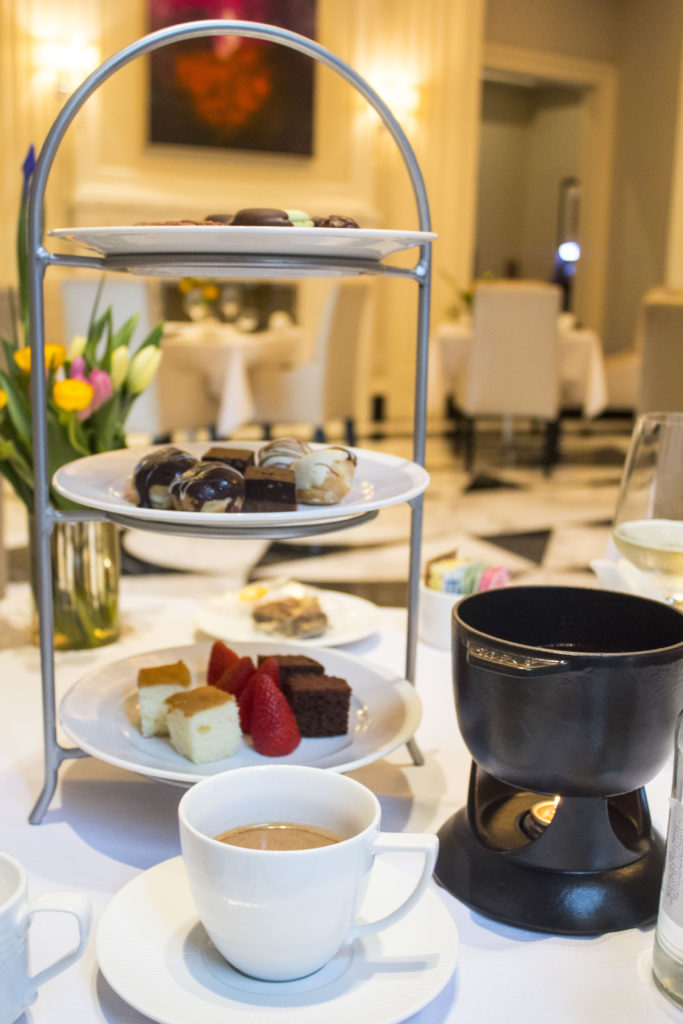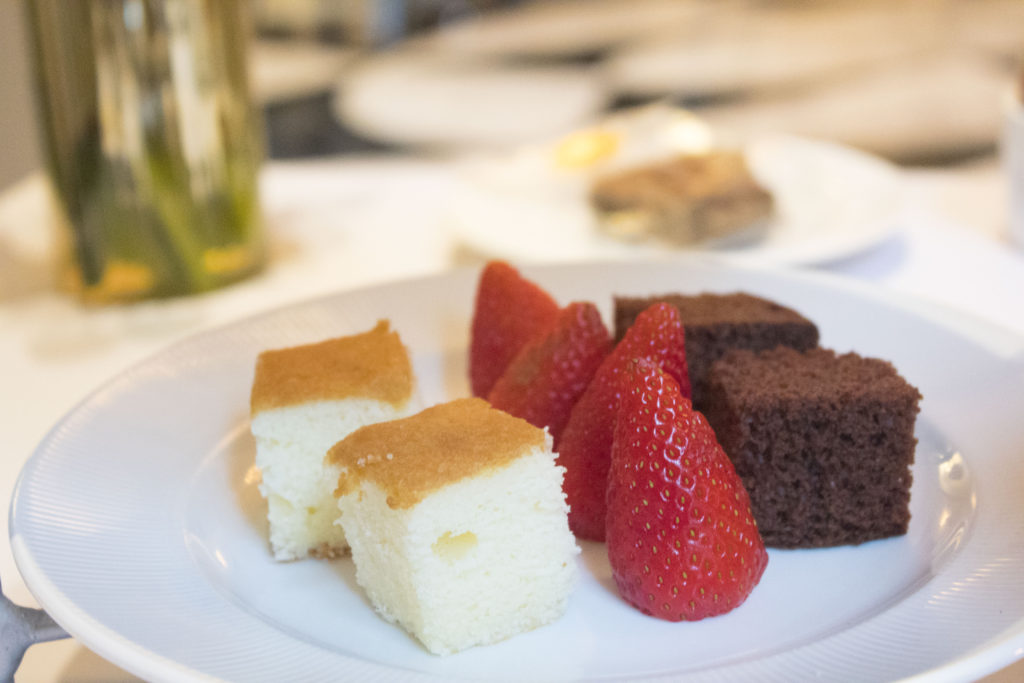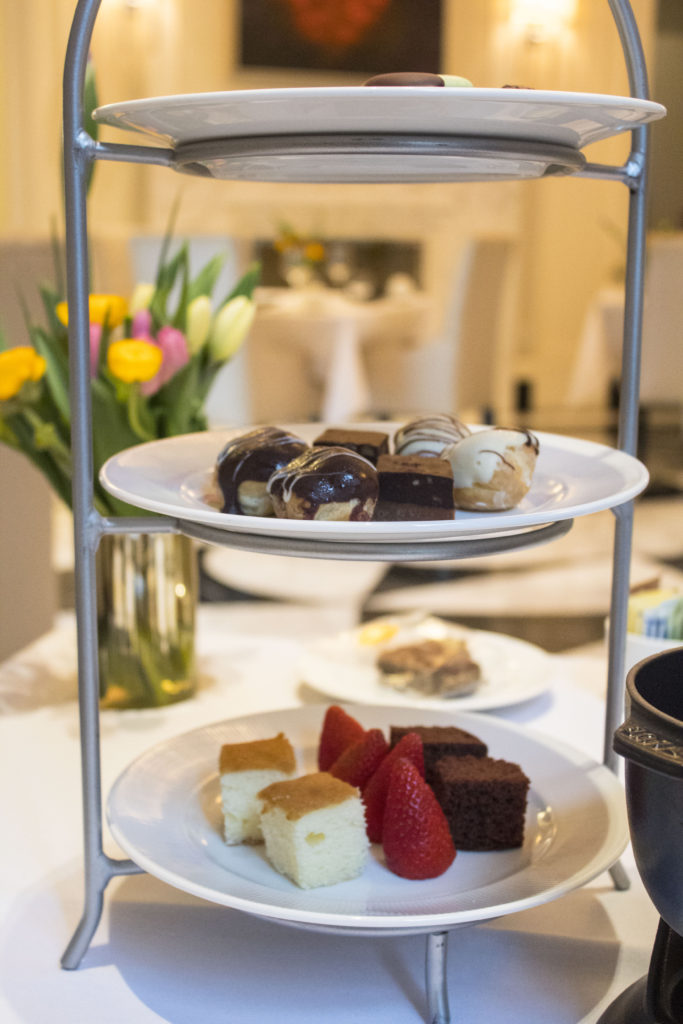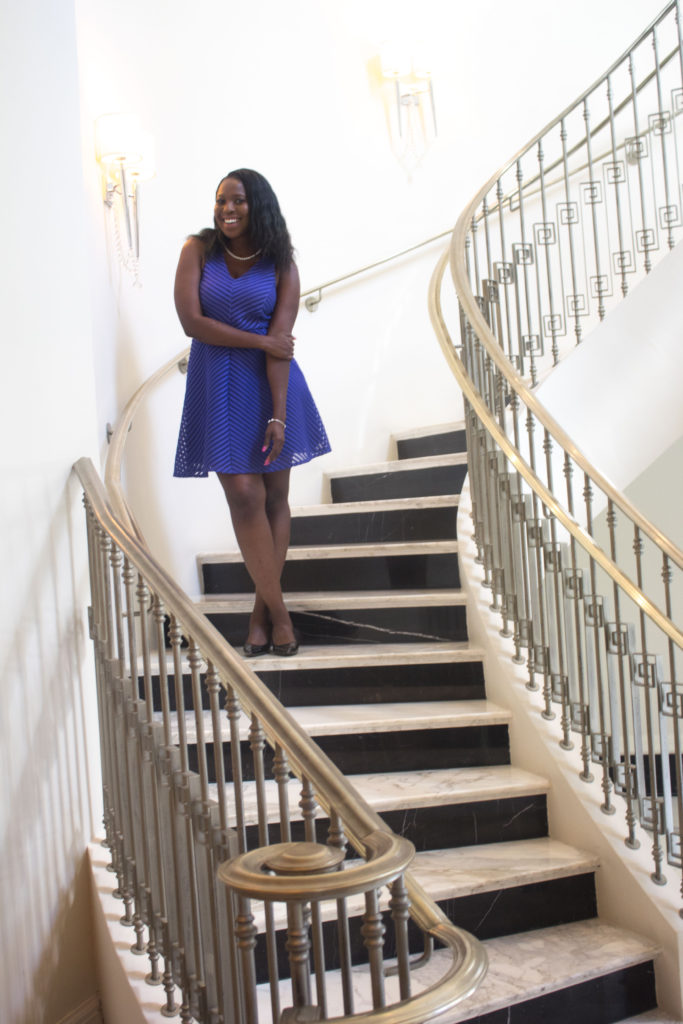 It was the perfect end to my trip, and I can't wait to return.