People thinking about dining at a Westin hotel in Atlanta assume Midtown's Sun Dial is their only option. I am happy to inform you the The Westin Atlanta Perimeter North has been hiding the fabulous Savor Bar & Kitchen and you should run, not walk, to this restaurant. Remodeled and rebranded a couple of years ago, this beautiful spot is run by GM George Marinov (a true master of Southern hospitality) and Chefs Robert Chaffin and Paul Harris. Floor-to-ceiling windows bathe the dining room and patrons in natural light, and the decor is classic and comfortable with lovely modern accents that are welcoming and inviting.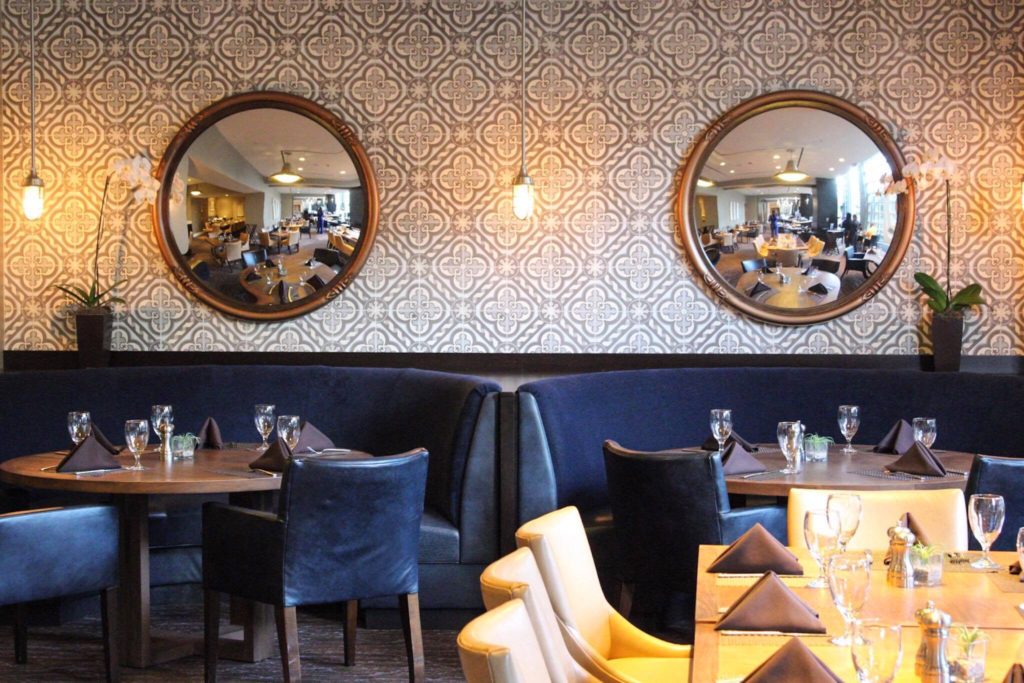 While waiting for Erica for our #FriendDateFriday, I opted to test out the cocktails, and ordered the French Pear Martini,made with top-shelf ingredients, including Grey Goose, St. Germain, and Chandon Brut. This pleasantly bitter cocktail has a bit of a slushy quality, has been fruit-kissed, and is definitely made for sipping. It's a perfect drink while waiting for your date, friends, or order from the kitchen.
We started our meal with the Louisiana Crab Cake and the Prosciutto Board, and it was an excellent decision. The crab cake was served with a lovely blood orange-jalapeno dressing, and the spiciness kept the whole dish from being too heavy. Neither Erica nor I have ever met a prosciutto appetizer we didn't like, but the real star of the dish was the peach boursin cheese. It is the perfect accompaniment for summer, and if Savor ever opts to sell it as a take-home, I'm going to buy all of it.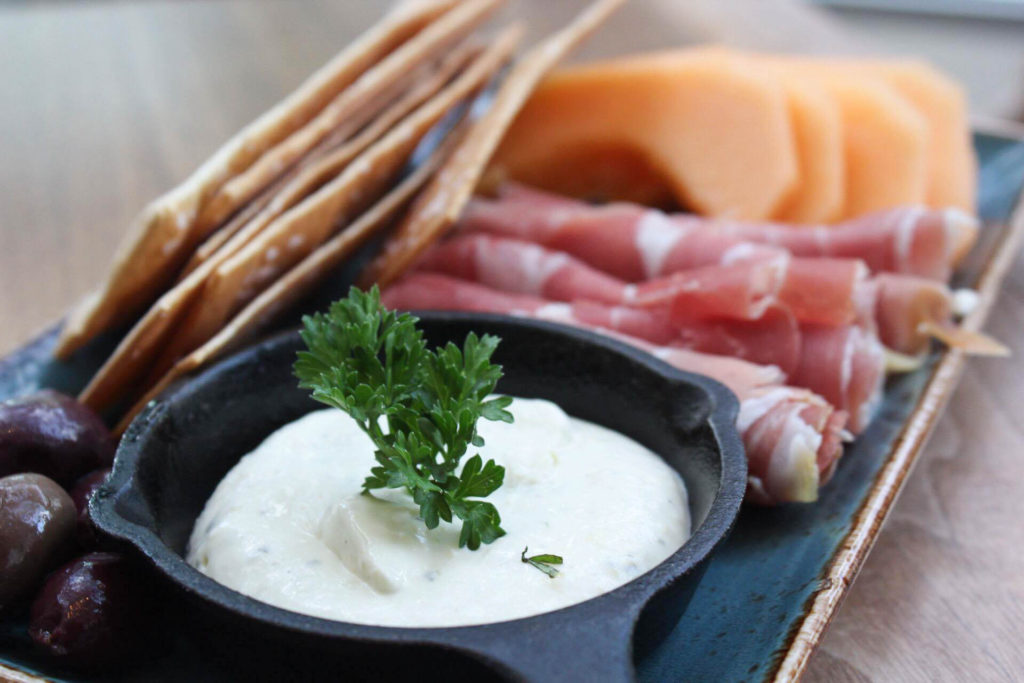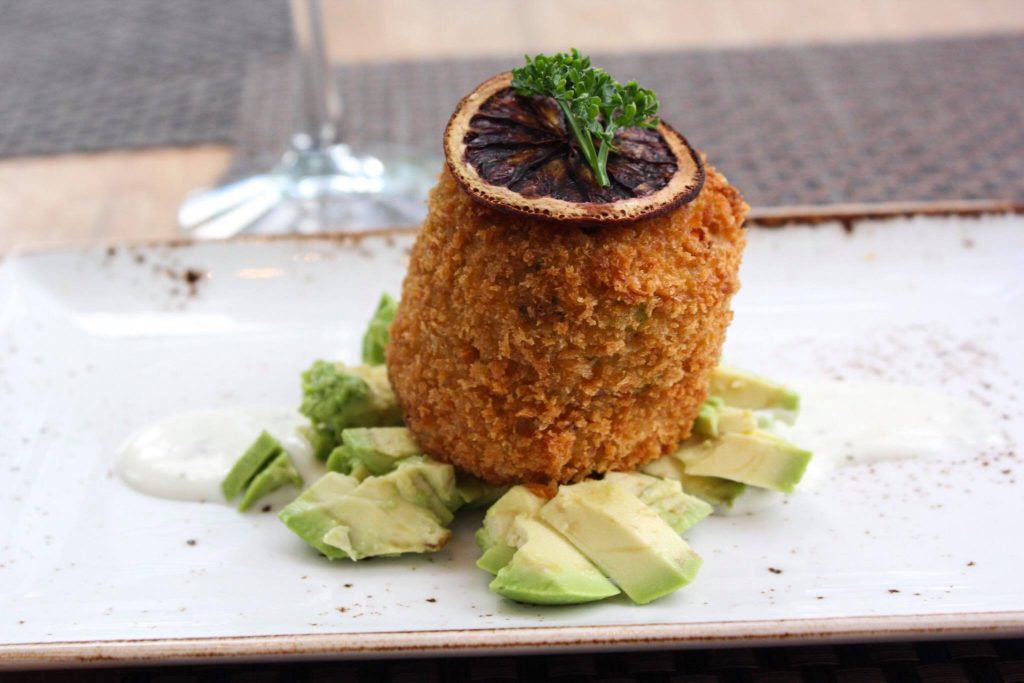 For our main courses, Erica took George's advice and ordered the Southern Fried Chicken and Truffle Lobster Mac and Cheese. I opted for the Cold Smoke Pork Chop and added the Fingerling Potato Poutine with short rib gravy. Y'all, I don't have enough exclamation points for how good the food was. The fried chicken moist, with a crispy skin that reminded me of my granny's cooking, and between the two of us, there was nothing left on the plate. While everything we ordered was amazing, once I tried the poutine, I was in love. The gravy was drool-inducing in combination with perfectly cooked potatoes and the melty fontina cheese, and had I not been in public, I would have ordered two portions and demolished both.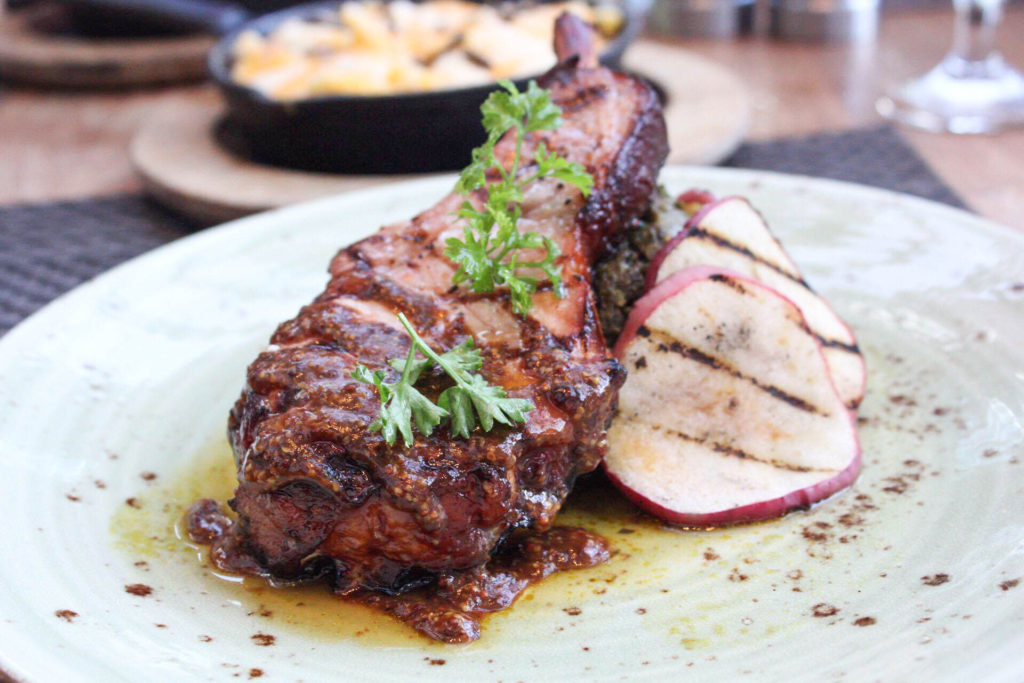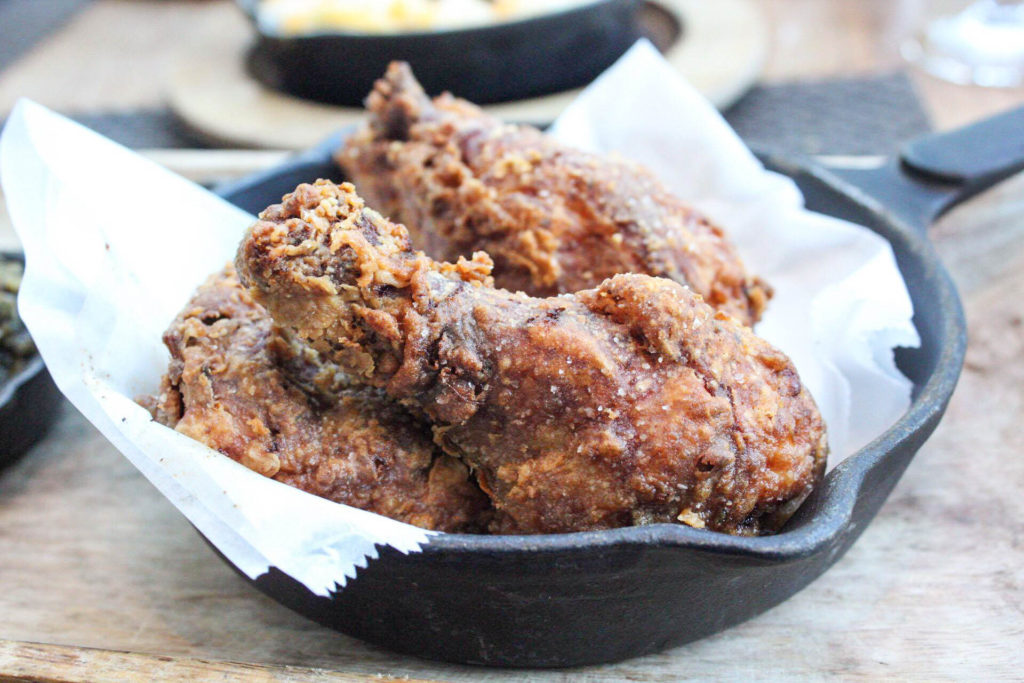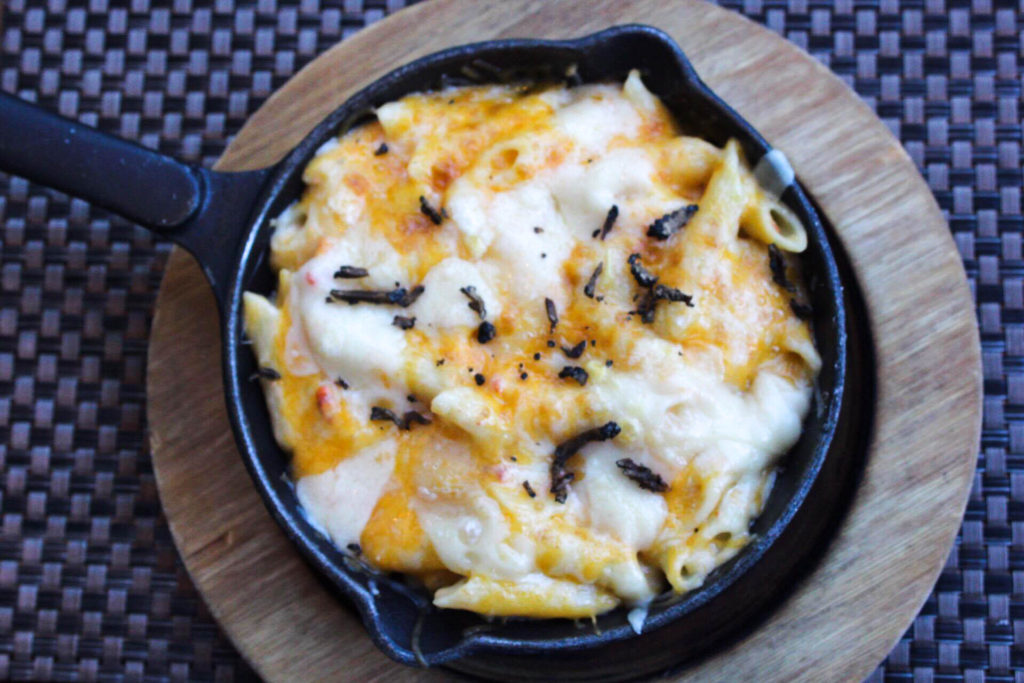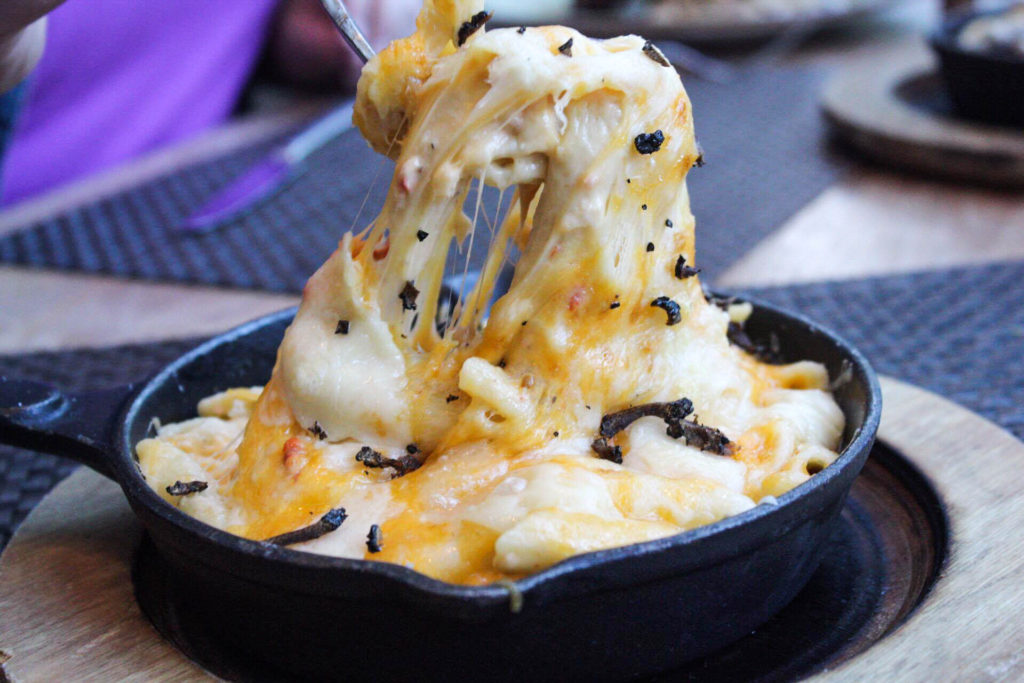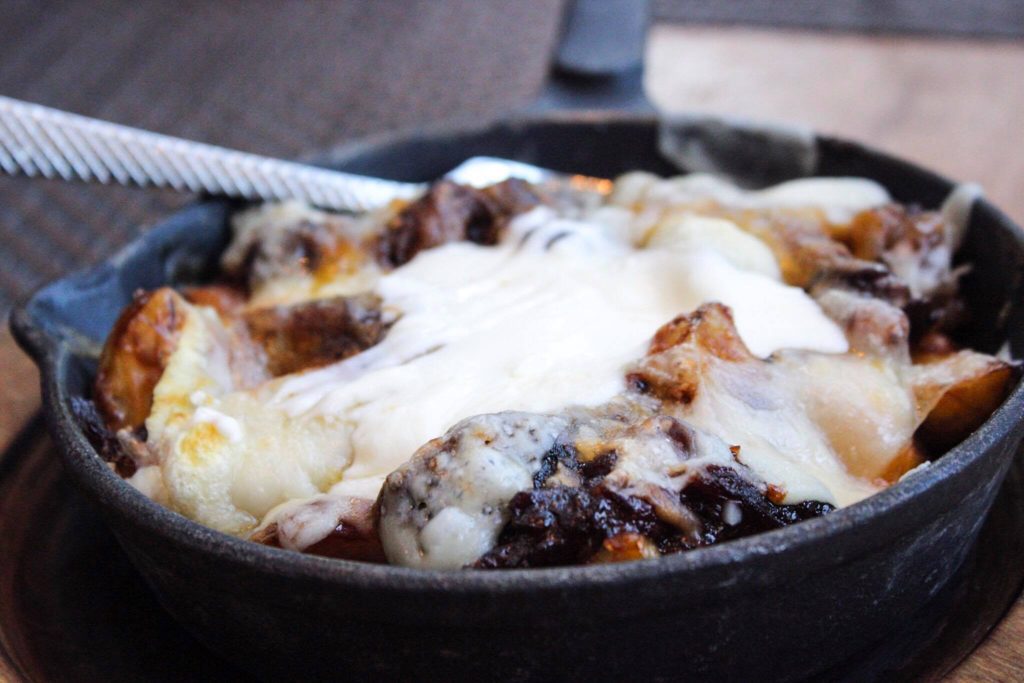 Dessert consisted of a creme brulee cheesecake and a bottle Belstar prosecco, which made for a delicious and decadent finish to our evening. The cheesecake was rich, but not prohibitively so, and there was nothing left of either offering. Savor also had live jazz music start during our final course, which a made fantastic background to our evening.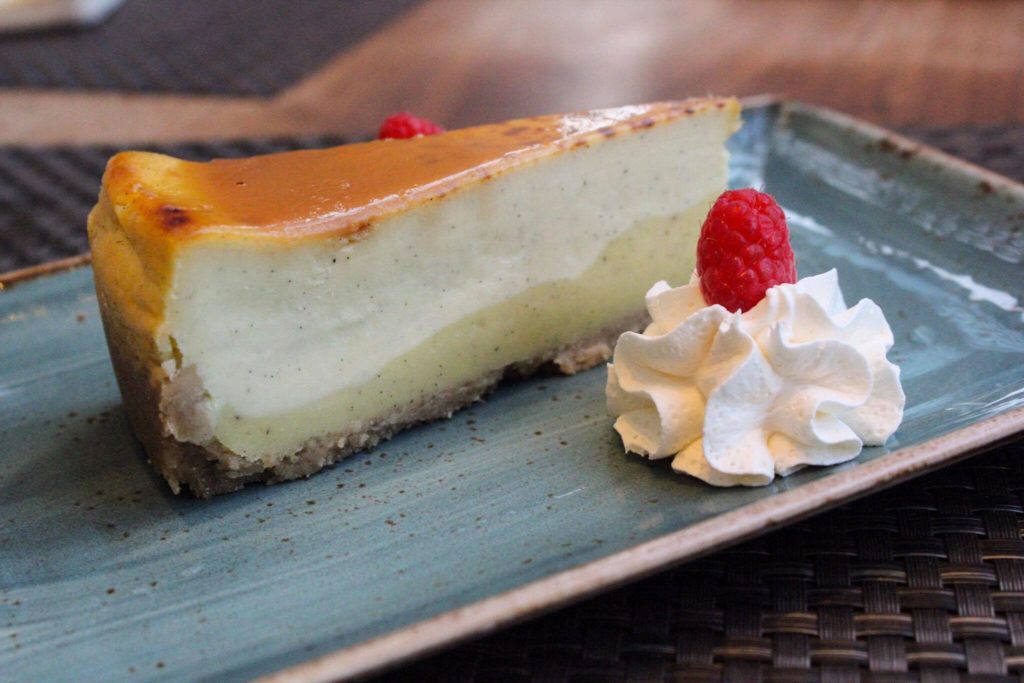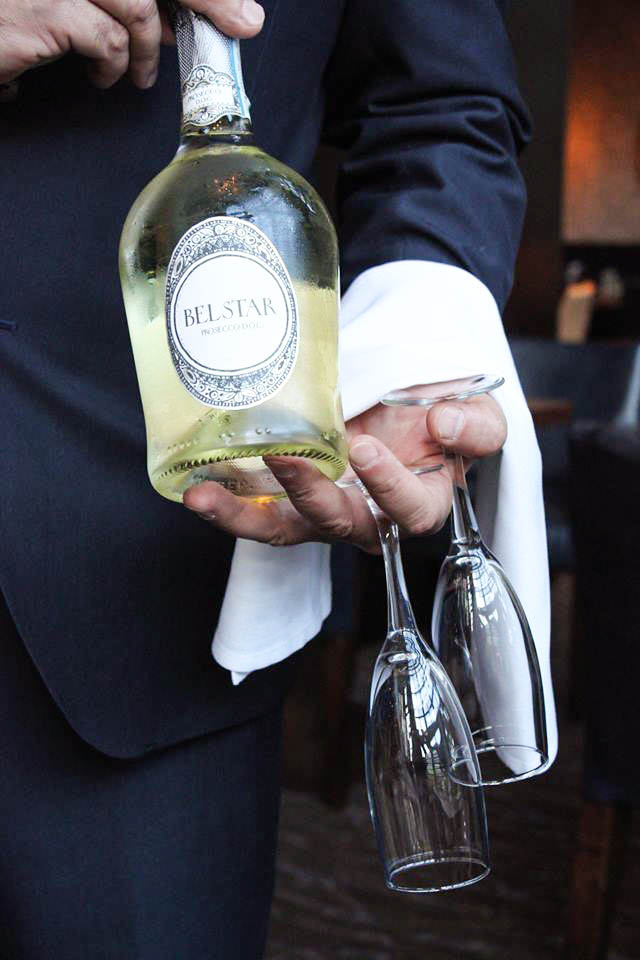 Savor Bar & Kitchen is my new must-visit restaurant. Between its exceptional food and great service, it would make an ideal spot for dining with friends, date nights, and happy hours. George and his team will make sure you have an VIP evening regardless of your occasion, and you will not regret going to this new gem in the Atlanta restaurant scene.