Eating With Erica knows good brunch, and so when she invited the EWE team to Davio's Atlanta for Sunday brunch, I jumped at the chance to return to one of my favorite restaurants in recent memory. Joining us was intern extraordinaire Christina Neary as we plotted to take over the world, while sipping on some lovely sparkling La Mara Prosecco.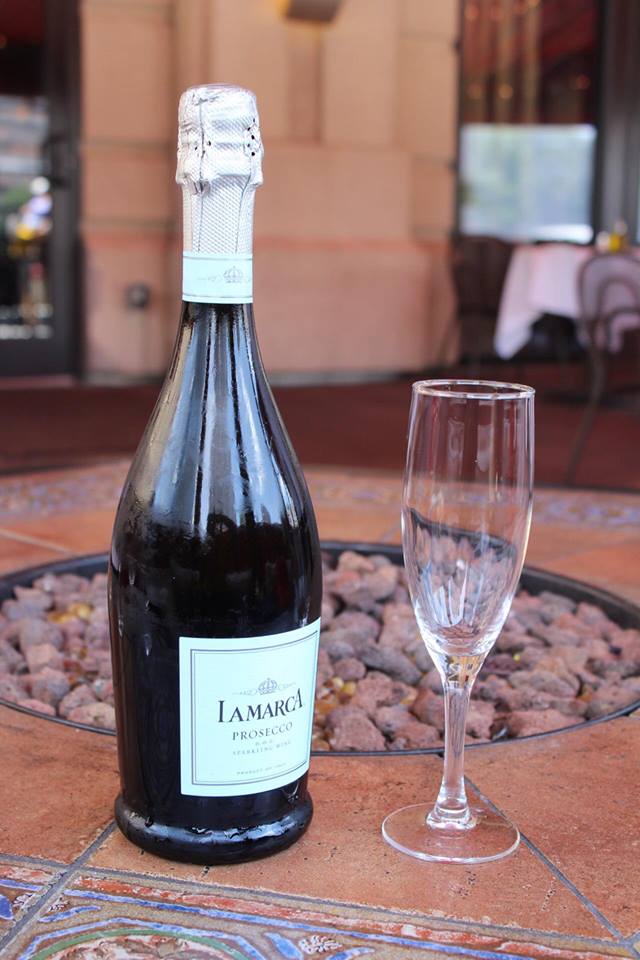 In what is becoming an Eating with Erica tradition, we started with Davio's spring roll sampler, and supplemented with the oven-baked lump crab cake. We left nothing on either plate, and I am now a devotee to the Buffalo Chicken Spring Rolls and the crab cake. Whole grain mustard is one of my favorite things ever (I'd probably eat a shoe with whole-grain mustard), and it is used perfectly on the crab to accent it without drowning the lovely seafood.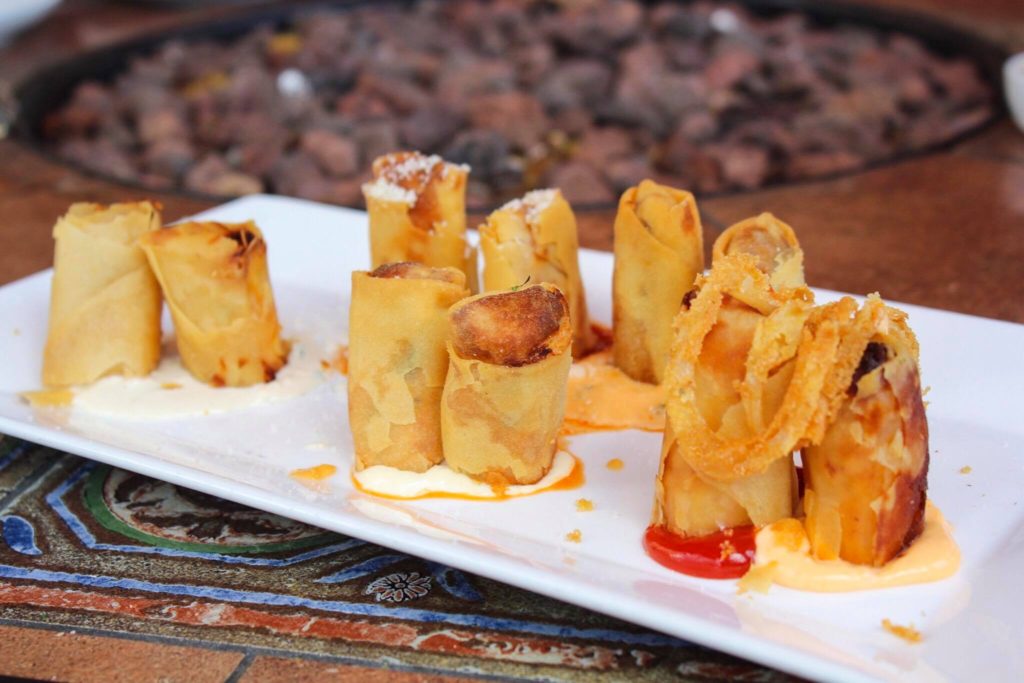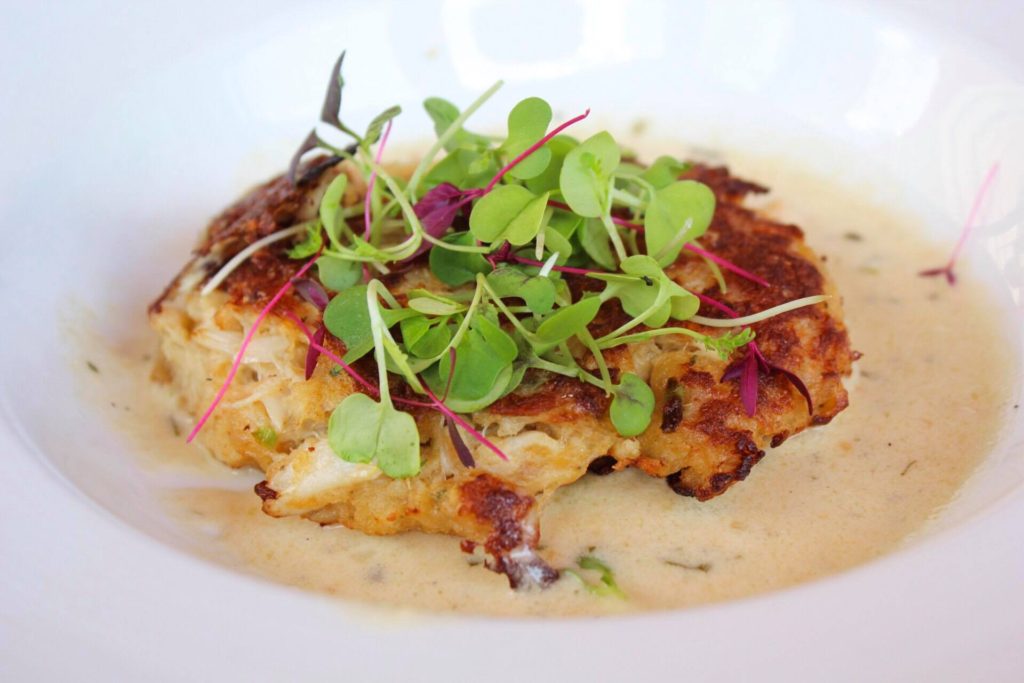 As we were having a late brunch, we all opted for savory options, and it was the right choice. At Erica's recommendation, Christina ordered the Steakhouse Burger with thin, crispy fries; I ordered the beef tenderloin with poached eggs and popovers; in a testament to the phenomenal service Davio's provides, Erica was able to order one of her favorite items, usually only found on the dinner menu: braised veal anglotti with black truffles and Parmigiano.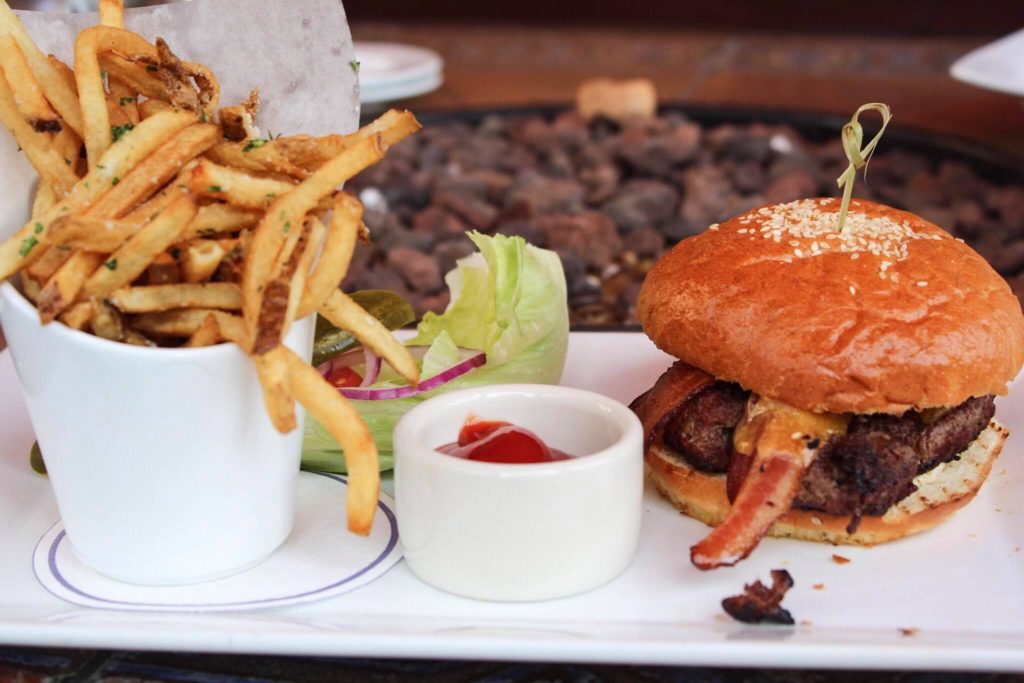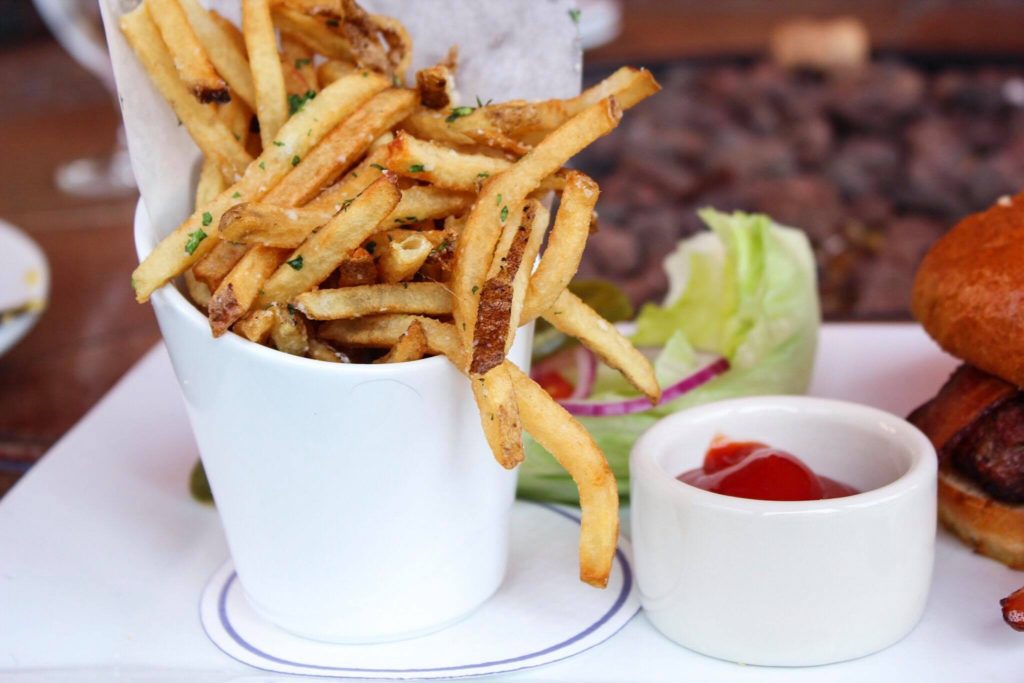 Once again, Davio's proves it's a restaurant of exceptional taste and skill, as each dish was delightful. Christina's burger was beautifully cooked and juicy, and the fries were the stuff of carb dreams. Everything about Erica's dish description suggested it could be heavy and overbearing in the wrong hands, but I should have had more faith in Davio's pasta skills (their gnocchi dish is one of my favorite dishes of 2017). The veal was light and flavorful and encased in tender pasta with a lovely sauce, and it was the right choice was the stifling Georgia summer. My own meal was another winner; my tenderloin was a perfect medium-rare and the runny yolks of the poached eggs didn't need any other sauce to make them wonderful. My dish was the epitome of simple ingredients being prepared well and equaling spectacular.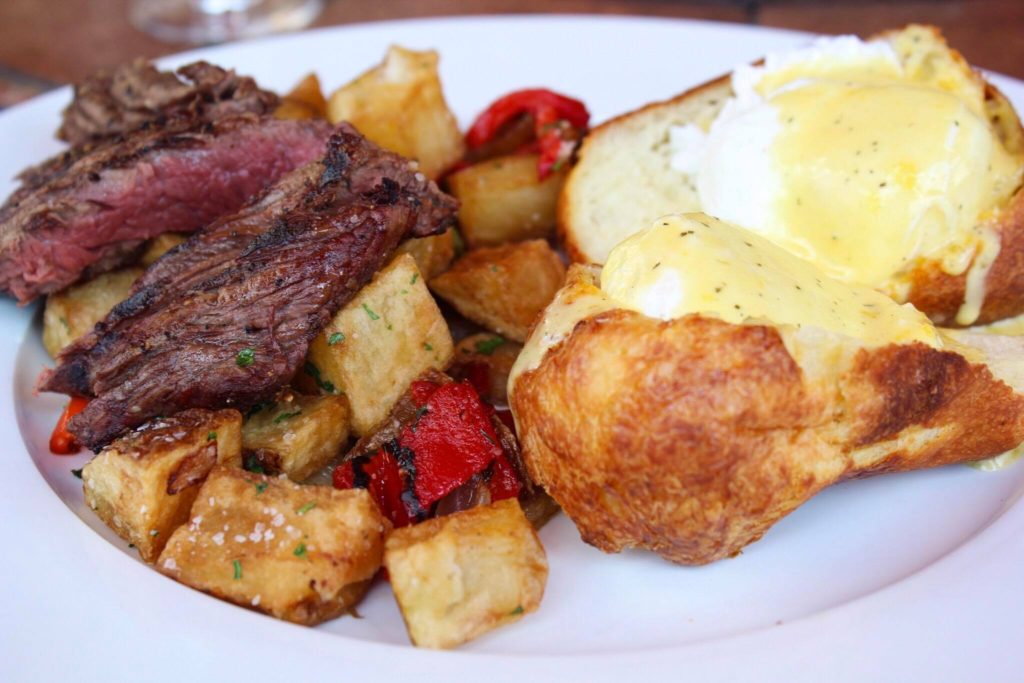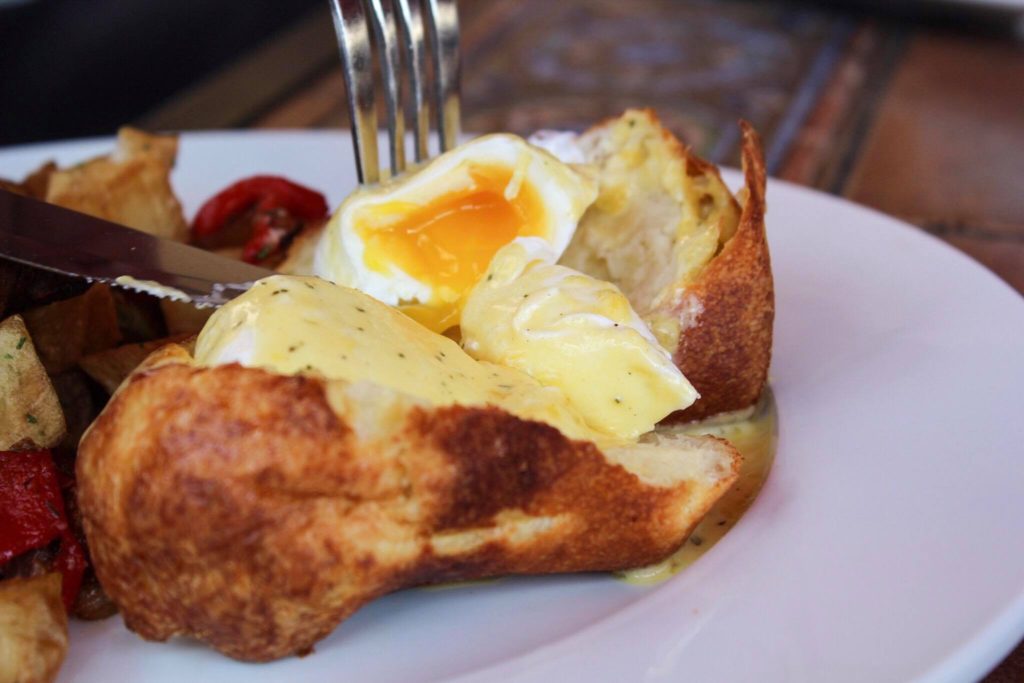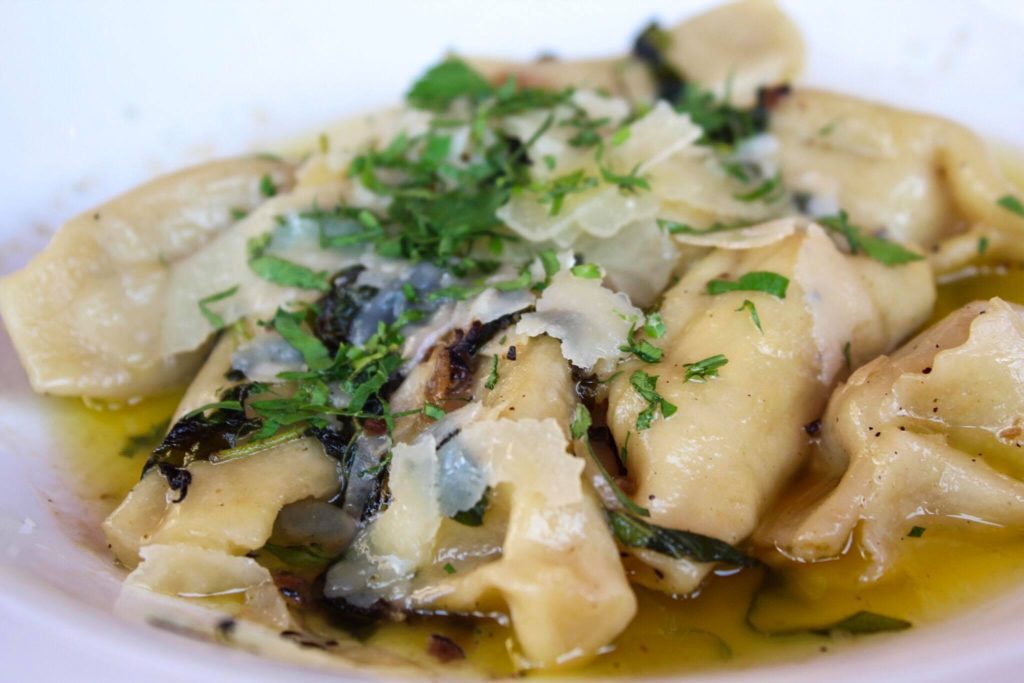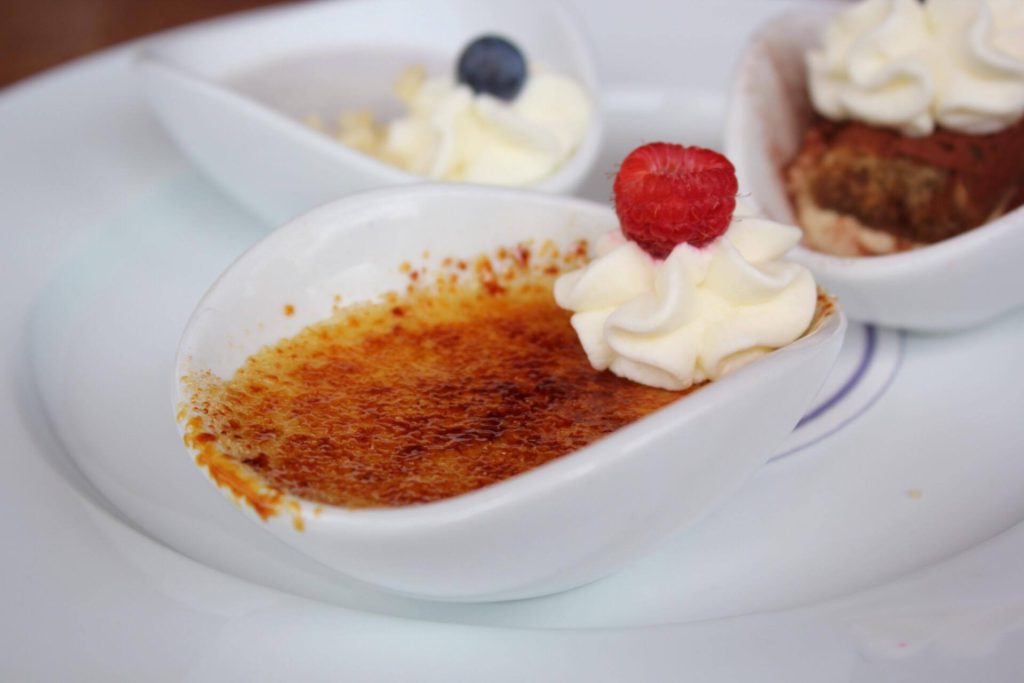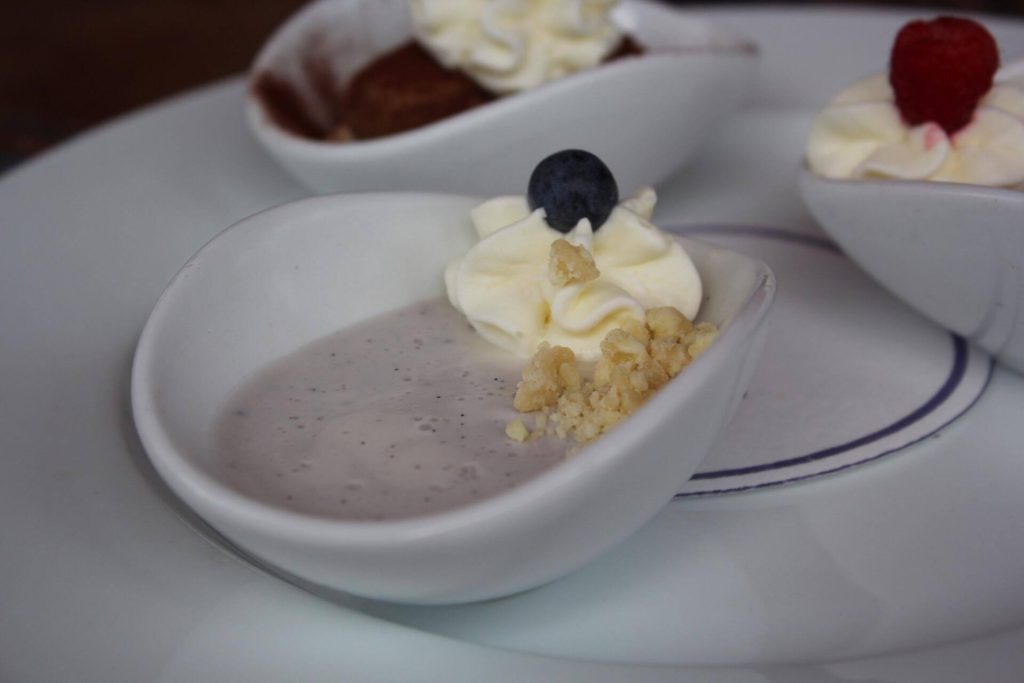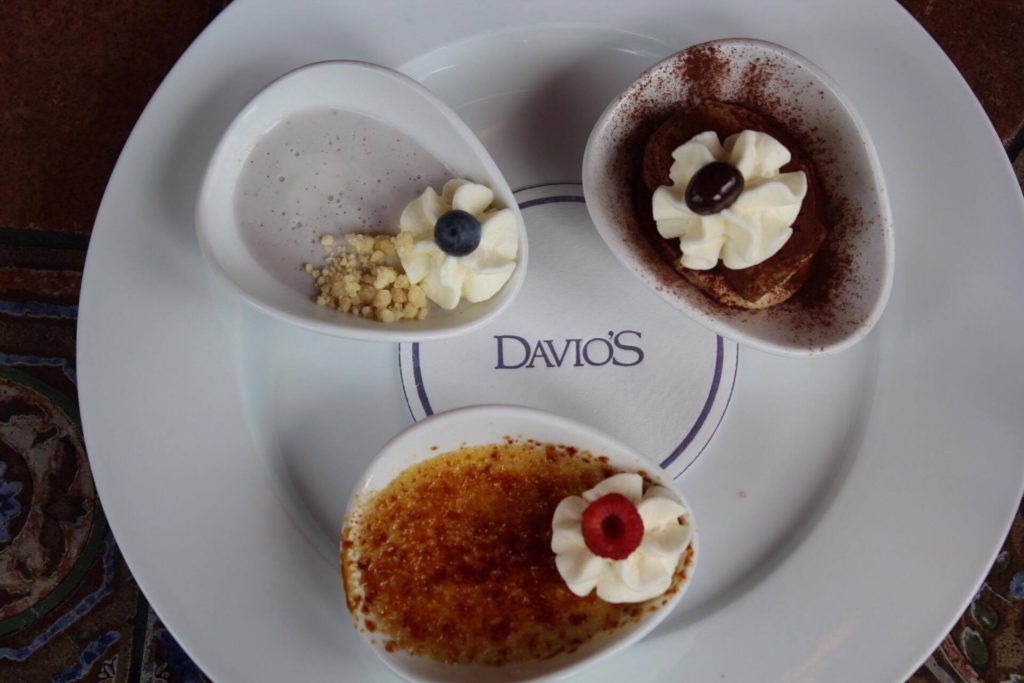 I can't think of any occasion where you'd need a great restaurant and Davio's wouldn't fit the bill. (You really don't need an occasion to enjoy this Atlanta gem. #truth) Their chefs are brilliant, and the service is top-tier. Brunch at Davio's is anything but basic, and will make anyone who eats there an extremely happy customer.