Check-in at the bar, and you're ready to have yourself a weekend at the Moxy Atlanta Midtown. Yes, you read that right. Check-in is at the bar and comes with a complimentary drink upon arrival. Now tell me this doesn't sound like the best experience already.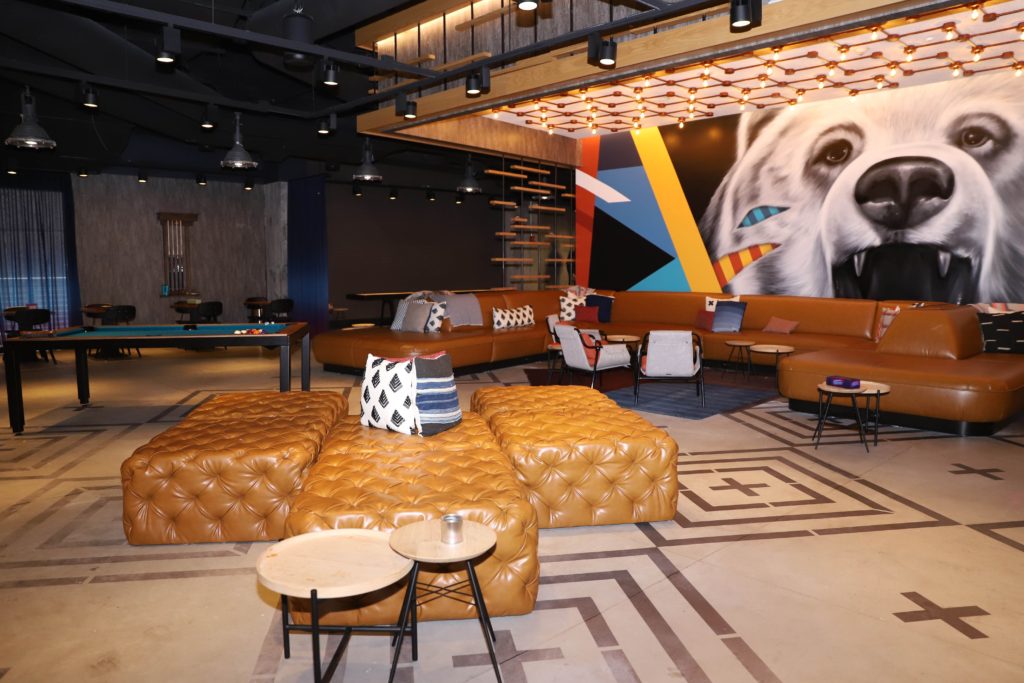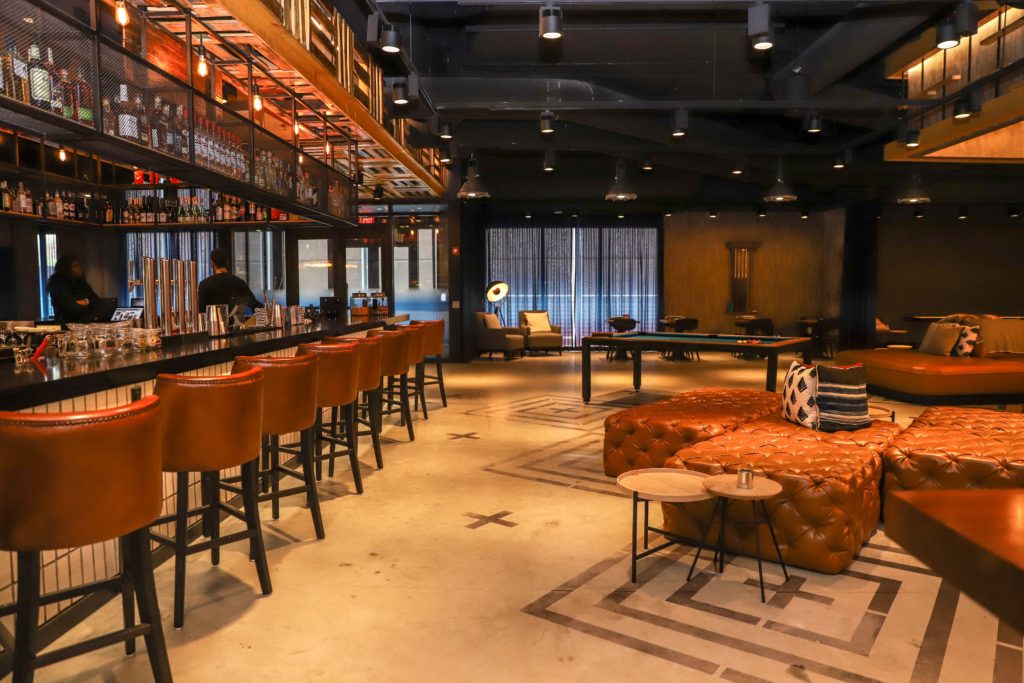 A brand-new Midtown establishment situated just next door to the Four Seasons and partially connected to the also-brand-new AC Hotel Atlanta Midtown, the classic hotel experience has been re-invented through the incredibly chic and desirable Moxy.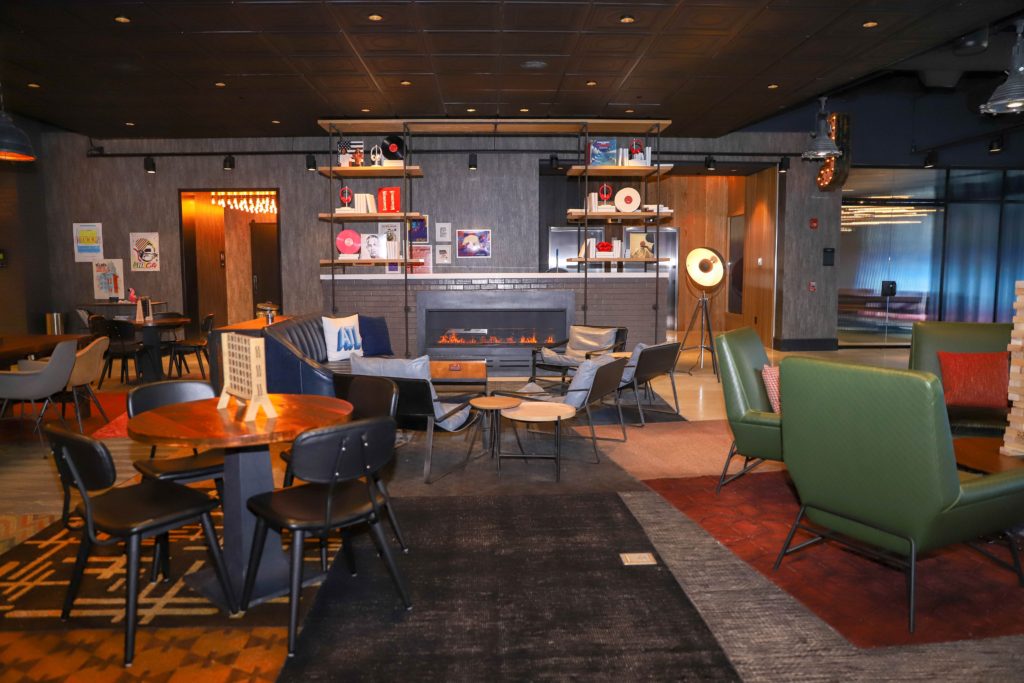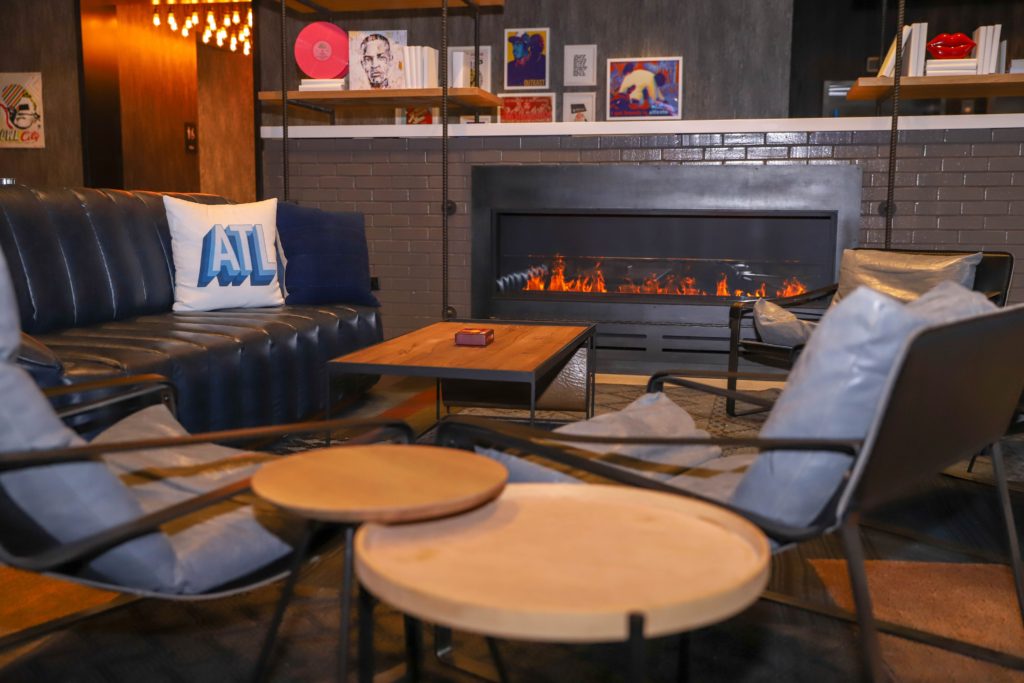 In a lobby adorned with eccentric murals, a shuffleboard table, and numerous areas to lounge – all surrounding a stylish, full-service bar – it may take guests a while to even make it up to their room. Especially if they choose to take the elevator straight up to the High Note, the Moxy's rooftop bar. With a plethora of things to do in the hotel itself, in addition to being smack in the middle of Midtown Atlanta, there are truly few better options than the Moxy for young, adventurous travelers looking for a more affordable and fun hotel experience. Yes, it does exist!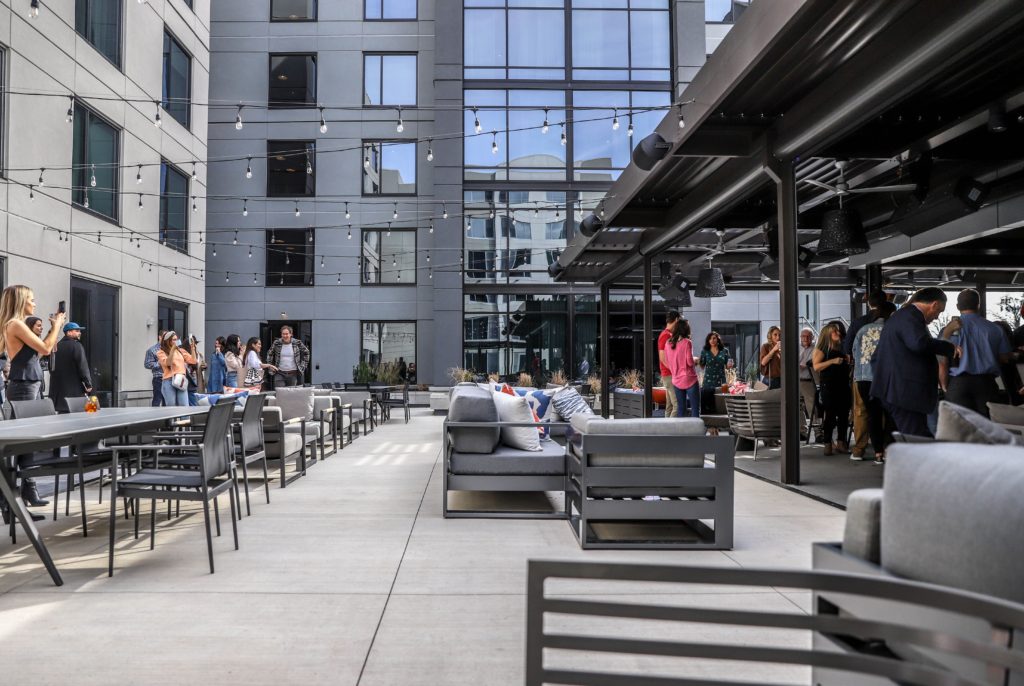 The on-point twists to the norm don't stop at the bar check-in. Nothing speaks to a millennial like pillows that read "I Woke Up Like This" or "Treat Yourself". The Moxy strategically incorporates touches throughout the hotel rooms that show they truly know what a guest of the Moxy wants and needs. While you will likely find an iron + ironing board at a standard hotel, at the Moxy you will find a garment steamer.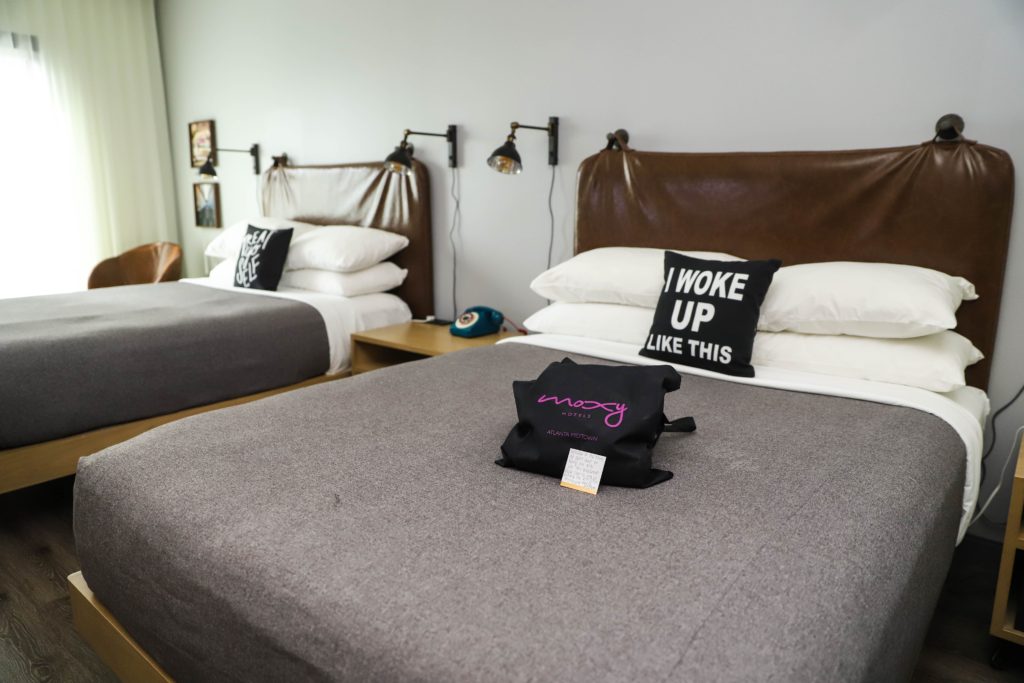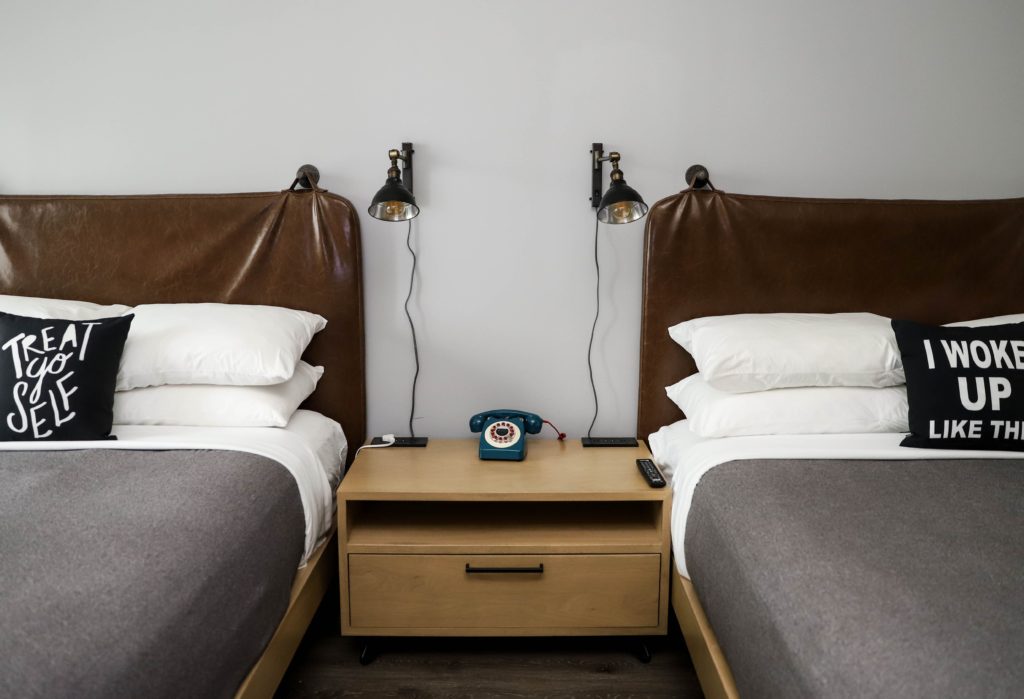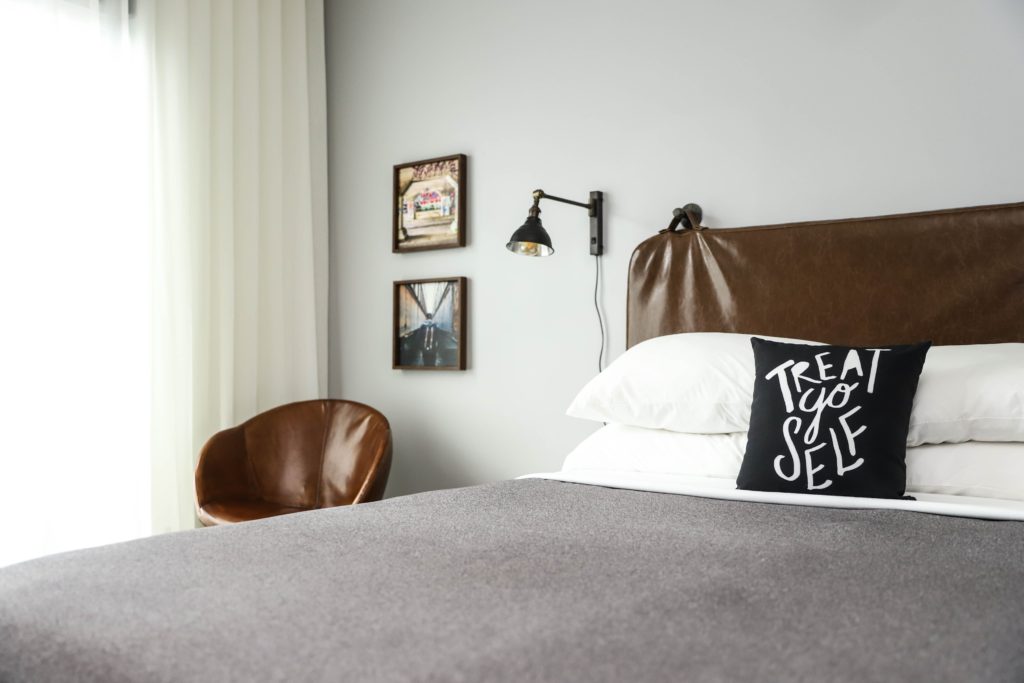 While you will almost always have a closet to utilize at a standard hotel, at the Moxy, you will quickly notice the front of the room which boasts an open pegboard closet to conveniently hang up your clothing. To add a touch of enjoyment, each room has a retro telephone as well as easy-to-reach USB ports: the best of both worlds. You can also bring your furry friend with you to enjoy the weekend's festivities; the Moxy is 100% pet-friendly. And…don't even get me started on the walk-in rain shower. You will forget you are even at a hotel!

As Marriott's millennial hotel brand, the Moxy hotels are designed and curated with the millennial traveler in mind – also referred to by the brand as "fun-hunters". So, next time you're looking for the perfect place to stay, look no further than the hotel designed with you in mind. Meet me in the Moxy lobby!