Springtime Limoncello Cocktail
This Springtime Limoncello Cocktail is a perfectly delicious combination of limoncello and Prosecco that will instantly transport you to the Italian Coast. Add some blueberries, a little thyme and some lemon slices for color, and you've got a simple refreshing cocktail that is equally delicious and beautiful on the eyes. Keep reading to see how to make this delicious cocktail.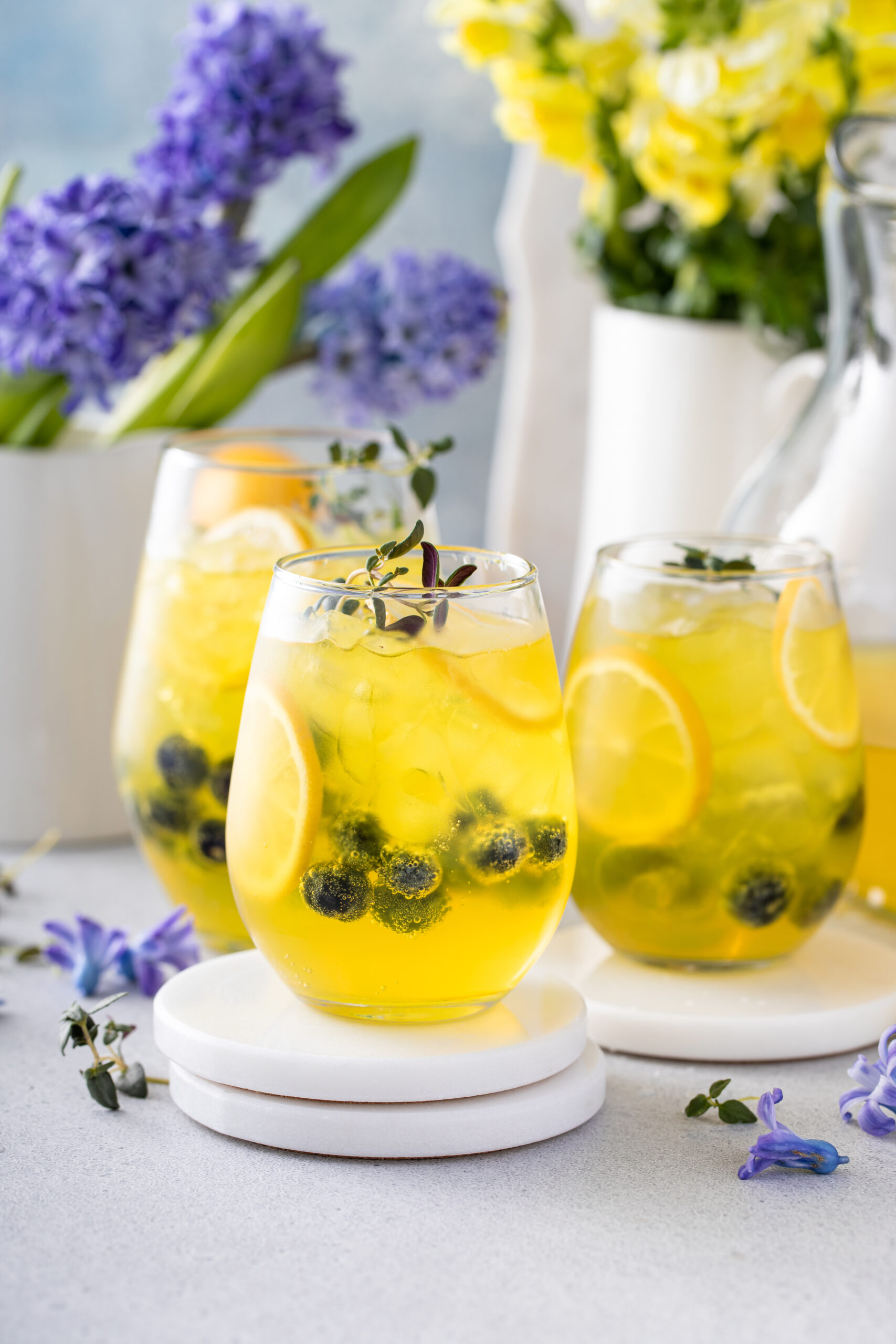 When it comes to springtime and summertime, something about lemon just screams warmer weather. Not only it is a little sweet and refreshing but also for some reason lemon based cocktails in the warmer weather just work wonders for a outdoor BBQ gathering. I mean let's be honest- who doesn't love a great refreshing lemon based drink in warm weather?
Love lemon, I got you covered! Trust me this cocktail is delicious and your tastebuds will thank you!
Before we get started, here is a fun fact on limoncello:
It is an Italian liqueur that hails from the Italian Amalfi coast and is usually served sort of like an appetizer cocktail before your meal to sip and savor, or after your meal to help aid the body in digestion.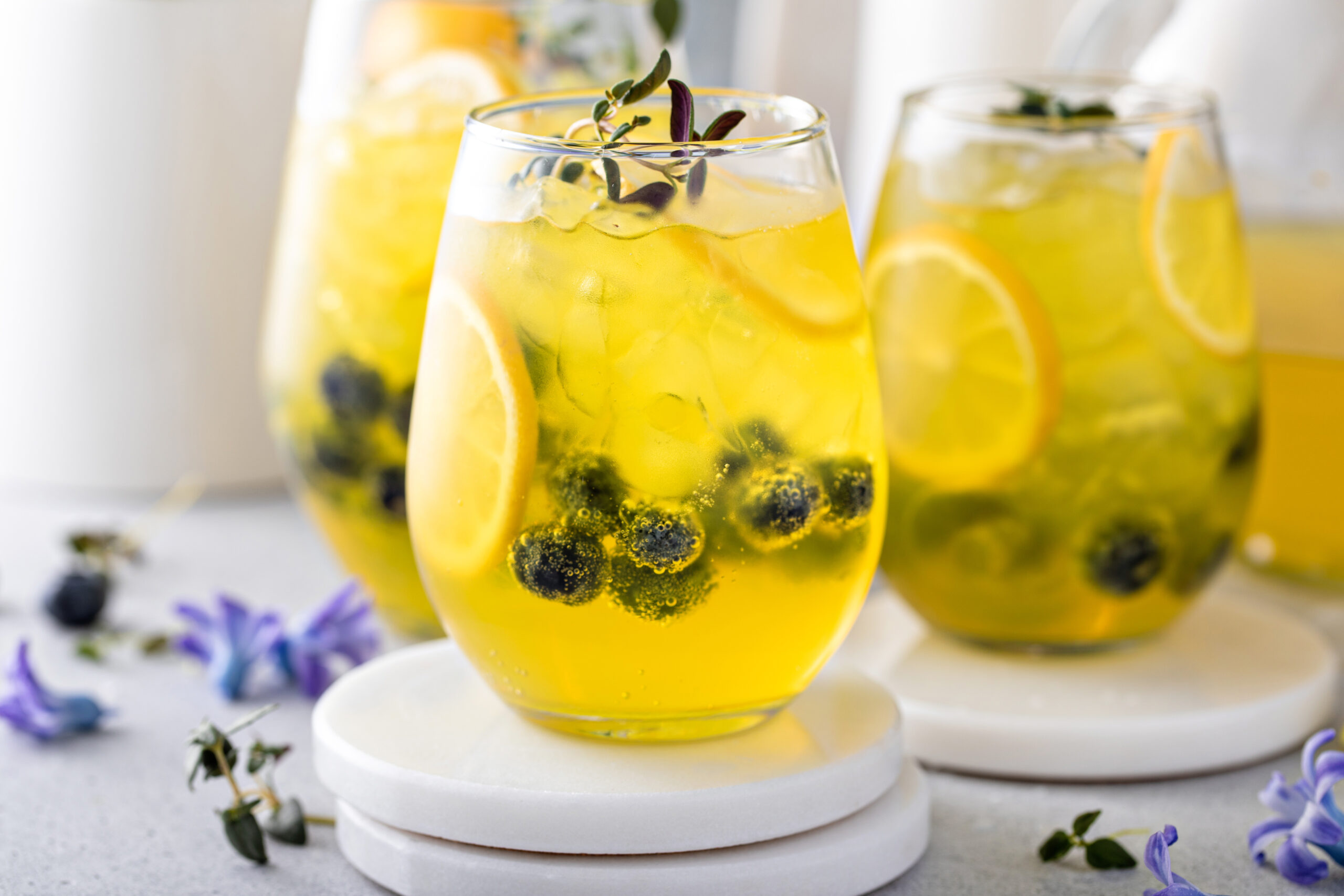 Springtime Limoncello Cocktail with Blueberries and Thyme
Prep Time 5 Mins // Cook Time 5 mins  // Serves 4
INGREDIENTS
1 cup limoncello, chilled
750 ml prosecco
6 ice cubes
GARNISH
blueberries
thyme
lemon slices
INSTRUCTIONS
Add the prosecco and limoncello liquor to a pitcher and stir.
Place a handful of blueberries in a glass, top with ice and fill with the limoncello prosecco mix.
Garnish with thyme and lemon slices.
Enjoy!
A FEW OTHER WAYS TO MAKE A GREAT LIMONCELLO COCKTAIL:
Make it a bit sweeter, fizzier and a pretty pink color THIS DELICIOUS RECIPE
Keep it simple with just Limoncello and Tonic
Make it a Sunrise with Limoncello, Orange Juice and a splash of grenadine
FOODS TO PAIR WITH THIS SPRINGTIME LIMONCELLO COCKTAIL: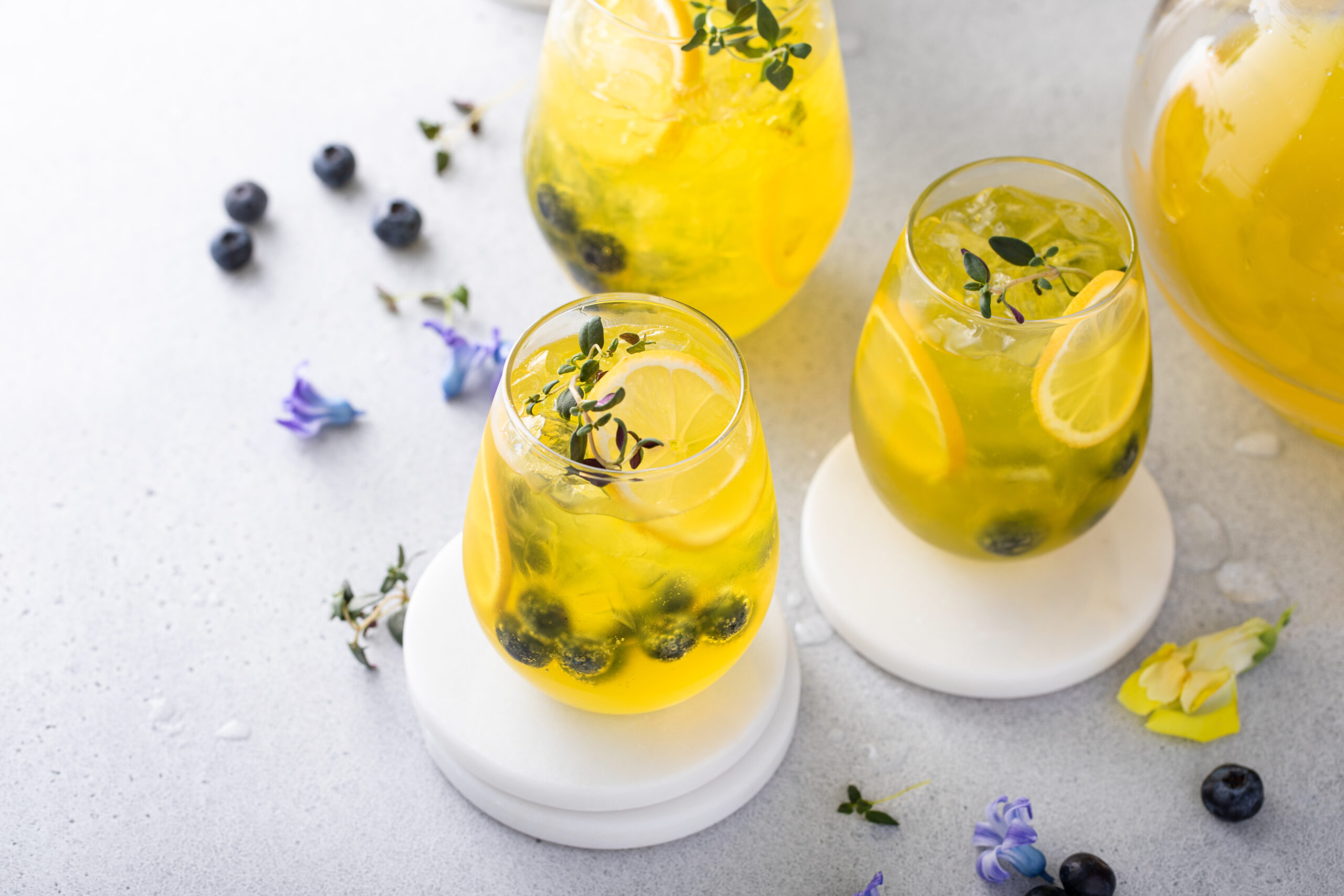 I cannot wait for you to try this delicious refreshing cocktail. If you do be sure to tag me on Instagram or let me know if you loved it in the comments below!
SAVE NOW, MAKE LATER: