Easy White Bean & Chicken Soup
There is nothing like a bowl of hearty yet delicious and easy White Bean & Chicken Soup, is there? Hands down this soup tastes like comfort food and makes for the perfect cozy day meal. Keep reading to see how to make this amazing recipe.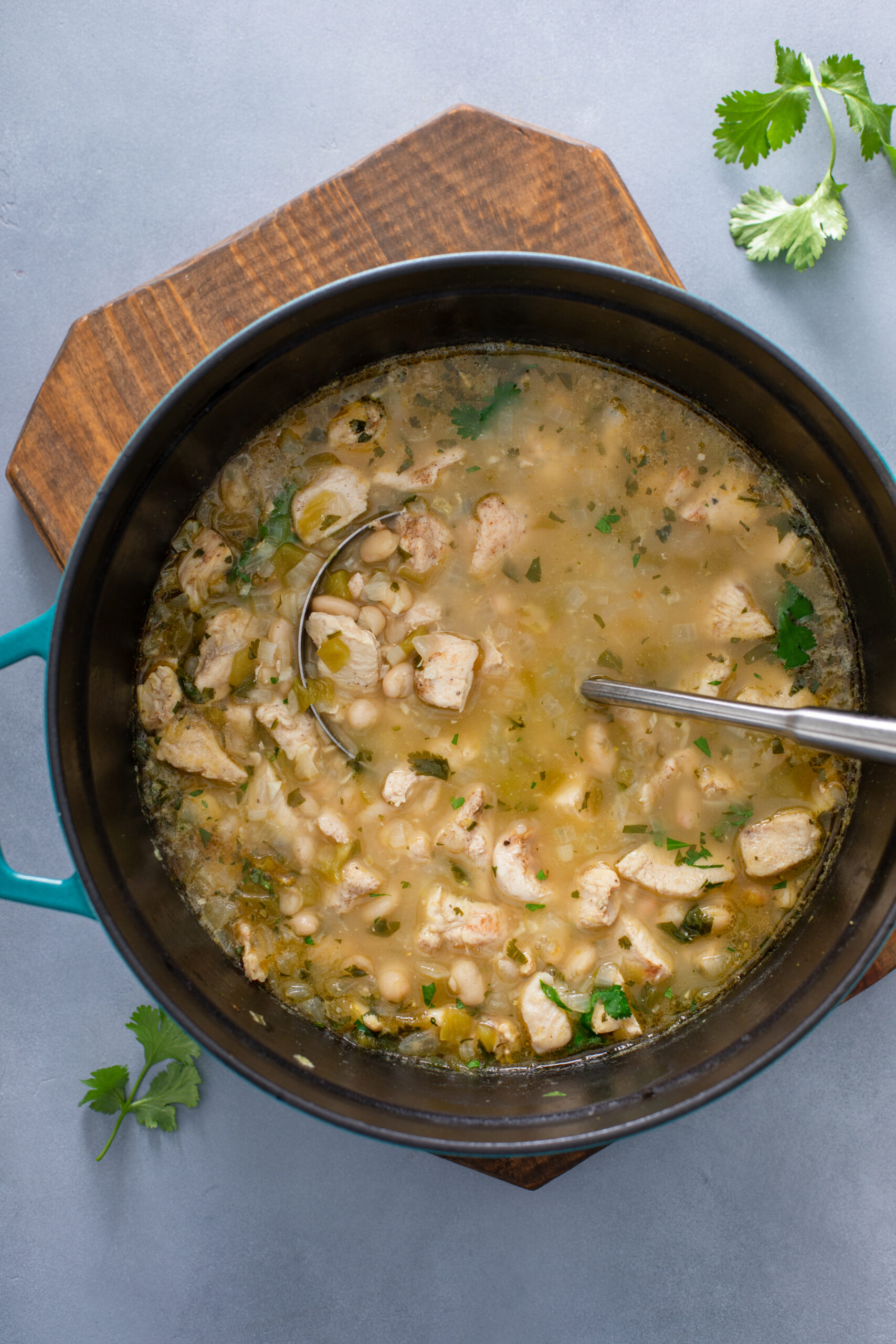 Who loves a great meal but doesn't love to cook for long hours over a stove? (raising hand super high) This hearty soup is pure comfort in a bowl! Not only does this soup take very little time or effort to prep and cook (think from start to finish in about an hour); but 9 out of 10 times we have most of the ingredients already on hand via the pantry, refrigerator, or spice drawer. Plus it really is perfect for those cold weather days and early spring rainy days and loaded with hearty goodness!
Here are a few notes to help make the process go even faster if you have these easy ingredients on hand:
Shredded Chicken / Rotisserie Chicken: sometimes I prep out some extra shredded chicken when I am meal planning for multiple meals, plus it makes a great quick lunch; but also a rotisserie chick is pure simplicity and also perfect if you don't feel like cooking and cutting chicken.
Cannellini, White Kidney, or any other white beans: pretty much this recipe works with any white bean, while I love a Great Northern Bean (similar to a mix of a cannellini and a kidney bean) any white bean would work in this.
Onions: while in this recipe I use white onion and yellow onion is also amazing. It's a little sweeter but works beautifully; or you can even use a shallot for a little more of a zestier taste.
Green Chilis: I love a little kick to this recipe but if you prefer no heat- you can 100000% omit the green chili and toss in a little bell pepper action for an extra veggie and color but also a lighter spice kick.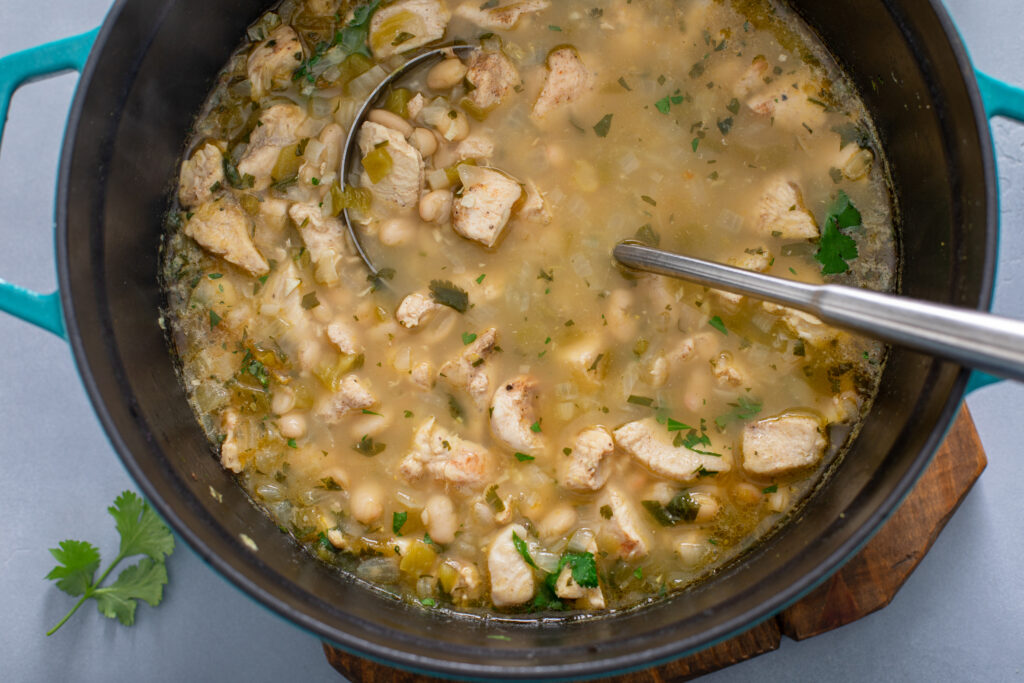 Hearty Easy White Bean & Chicken Soup
Prep Time 15 Mins // Cook Time 45 mins // Serves 5
INGREDIENTS
2 tablespoons olive oil
1 onion, chopped
2 teaspoons chopped garlic
4 skinless, boneless chicken breast, chopped
2 (14.5 ounce) cans Great Northern beans
20 ounces chicken broth low sodium
1 (4 ounce) can chopped green chiles (such as Old El Paso®)
12 sprigs cilantro, chopped
2 teaspoons salt
½ teaspoon cayenne pepper
INSTRUCTIONS
Heat olive oil in a large pot over medium-high heat.
Saute onion and garlic in hot oil until softened, about 5 minutes.
Remove onion and garlic to a small bowl.
Season chicken with salt, pepper, cayenne, and cumin.
Stir chicken
Add seasoning into any remaining oil in the pot; cook and stir until completely browned, 5 to 7 minutes.
Return onion mixture to the pot; add beans, broth, chiles, cilantro, salt, and cayenne pepper.
Bring the soup to a boil, reduce heat to medium-low, and cook until the beans are very tender and the chicken cooked through for about 20 minutes
Serve and enjoy!
I cannot wait for you to try this deliciously easy yet super hearty soup. Truly a delicious comfort food for all. If you do be sure to tag me on Instagram or let me know if you loved it in the comments below!
SAVE NOW, MAKE LATER: