How To Build A Perfect Charcuterie Board
Let's be honest- charcuterie boards are EVERYWHERE! From Instagram to magazines, a great charcuterie board is something we all have come to expect at any recent gatherings, am I right? Keep reading to see how to what you need, what to buy and best of all what makes the perfect charcuterie board!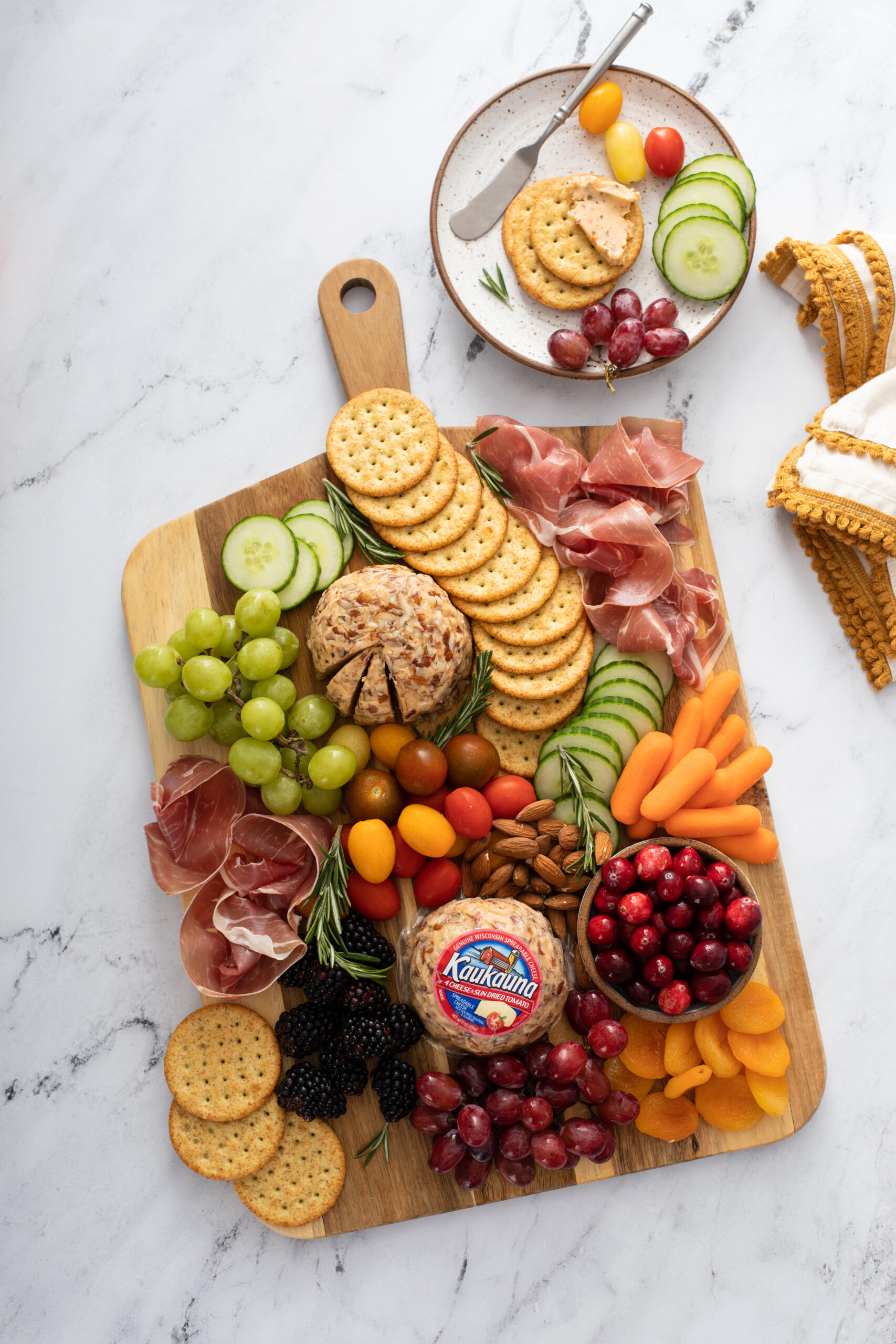 I have always loved a delicious charcuterie board since I was little. I remember my mom making meat and cheese platters for snack platters when I was little. So naturally as an adult, I am one to always love a great charcuterie board for just about every gathering I host. Nothing too fancy. Just something simple, quick, delicious and under 15 minutes- and voila your guest will rave about this easy platter.
One thing I tend to love about a charcuterie board is that just about anything goes. Traditional meats, cheeses ( I love to use a cheeseball like Kaukauna personally), a variety of olives, fruits, veggies, different tapenades, chocolates, even mini cakes or breads can grace a charcuterie board at times. The best part- this is your board and your style. Whether you want to go with sweet and savory or salty and soulful- you end up with a lovely masterpiece that everyone at your gathering will love. Here is how I like to make my charcuterie board!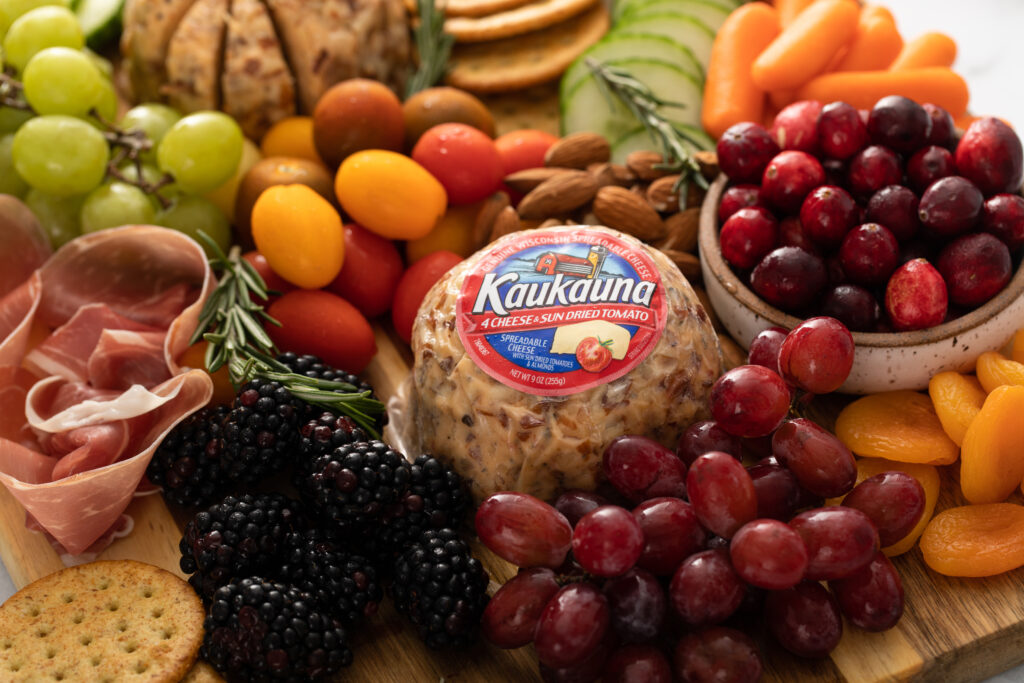 How To Make The Perfect Charcuterie Board
INGREDIENTS
Cheeseball of your choice ( I used Kaukauna Cheese)
Cranberries
Blackberries 
Grapes
Apricots 
Almonds 
crackers
prosciutto
Cucumbers 
Tomatoes 
Carrots 
Rosemary ( for garnish)
INSTRUCTIONS
Set out a large wooden board or platter to fit everything on. 
Arrange the meats and cheese on the board first.
Then add all of the extras in and surrounding the meats and cheeses. 
It is okay if the items are touching. 
Enjoy with your favorite beverage.
Need a few ideas on what to serve with your Charcuterie Board ? Try a few of these pairings below:
So I have to ask- do you love a great Charcuterie Board? If so, let me know in the comments below!
SAVE NOW, MAKE LATER: