In need of the perfect martini recipe this holiday season? I am here to share with the perfect peartini that is not only simple and sweet but literally the perfect slice of festive. Keep reading to see how to make the perfect peartini!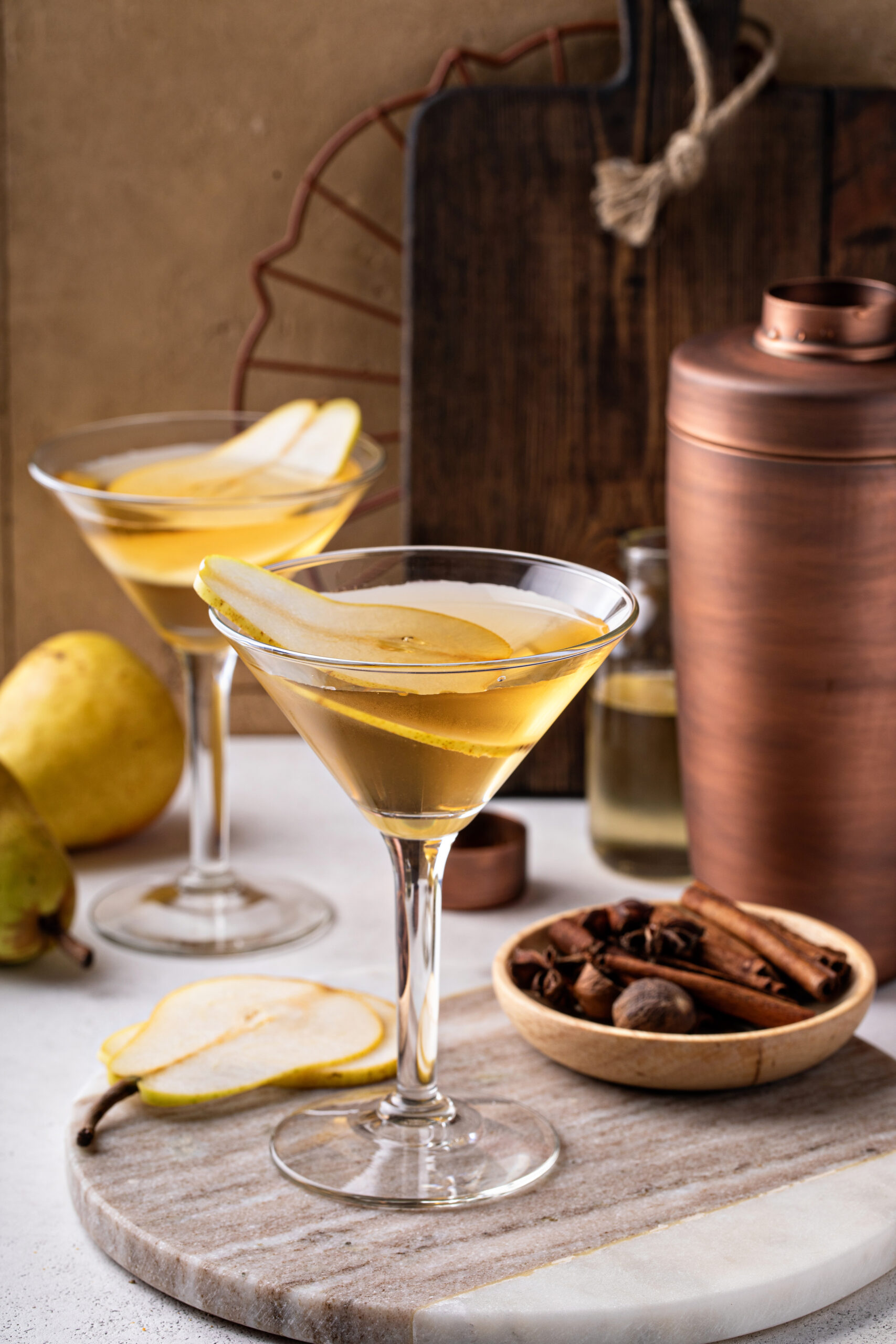 This Peartini recipe is seriously delicious. One part sweet, one part spicy- this recipe is perfect for the holidays! We use a little spiced syrup to give it a kick of wintertime, while a little bit of amaretto gives us a little sweetness! Hands down this combination is such a festive yet perfect peartini that anyone can enjoy this holiday season!
Need a few pairing ideas? I think that this would pair perfectly with so many things including: this, this or this!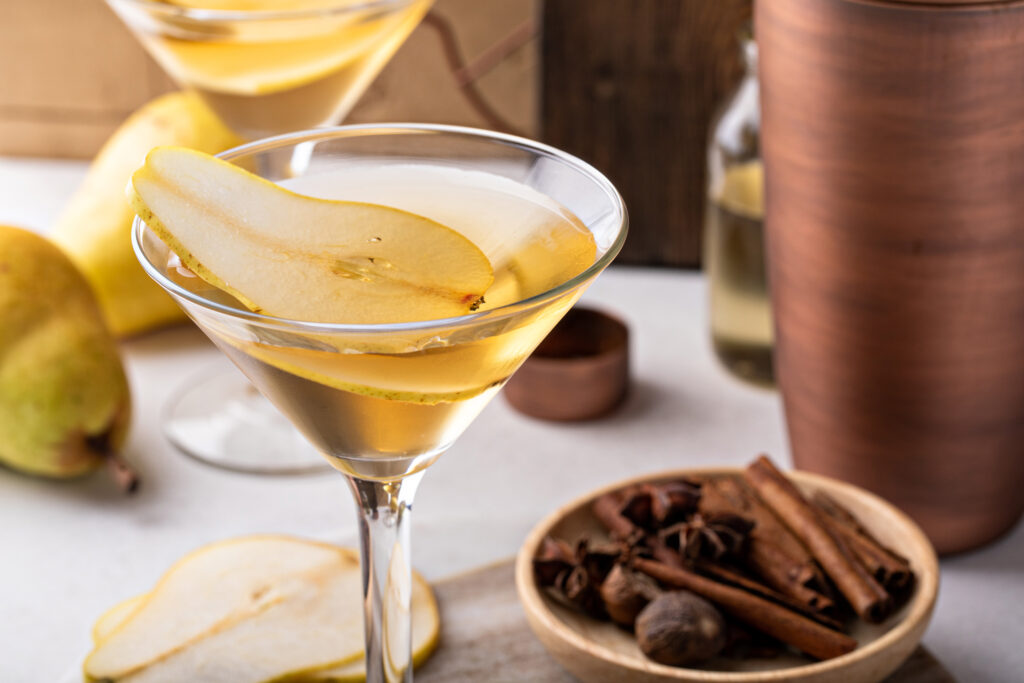 The Perfect Peartini
INGREDIENTS
1 1/2 ounces pear vodka
3/4 ounce amaretto liqueur
1/2 ounce spiced simple syrup
1/4 ounce lemon juice
Pear slice, for garnish
INSTRUCTIONS
Gather the ingredients.
In a shaker filled with ice, pour the ingredients.
Shake until the outside of the shaker is frosted and beaded with sweat.
Strain into cocktail glass.
Garnish with a pear slice. Serve and enjoy!
So I have to ask- are you going to make this delicious perfect peartini this holiday season? I promise you that this peartini will be the hit of any holiday party this year. If you make this martini this holiday season, let me know what you think in the comments below!
SAVE NOW, MAKE LATER: