Looking for the most festive holiday appetizer this year? You have to try this EASY Cranberry & Brie Crostini. It makes the perfect appetizer for any holiday gatherings or a nice light bite for a holiday style brunch. Whichever you choose, this appetizer is sure to get your guests into the holiday mood.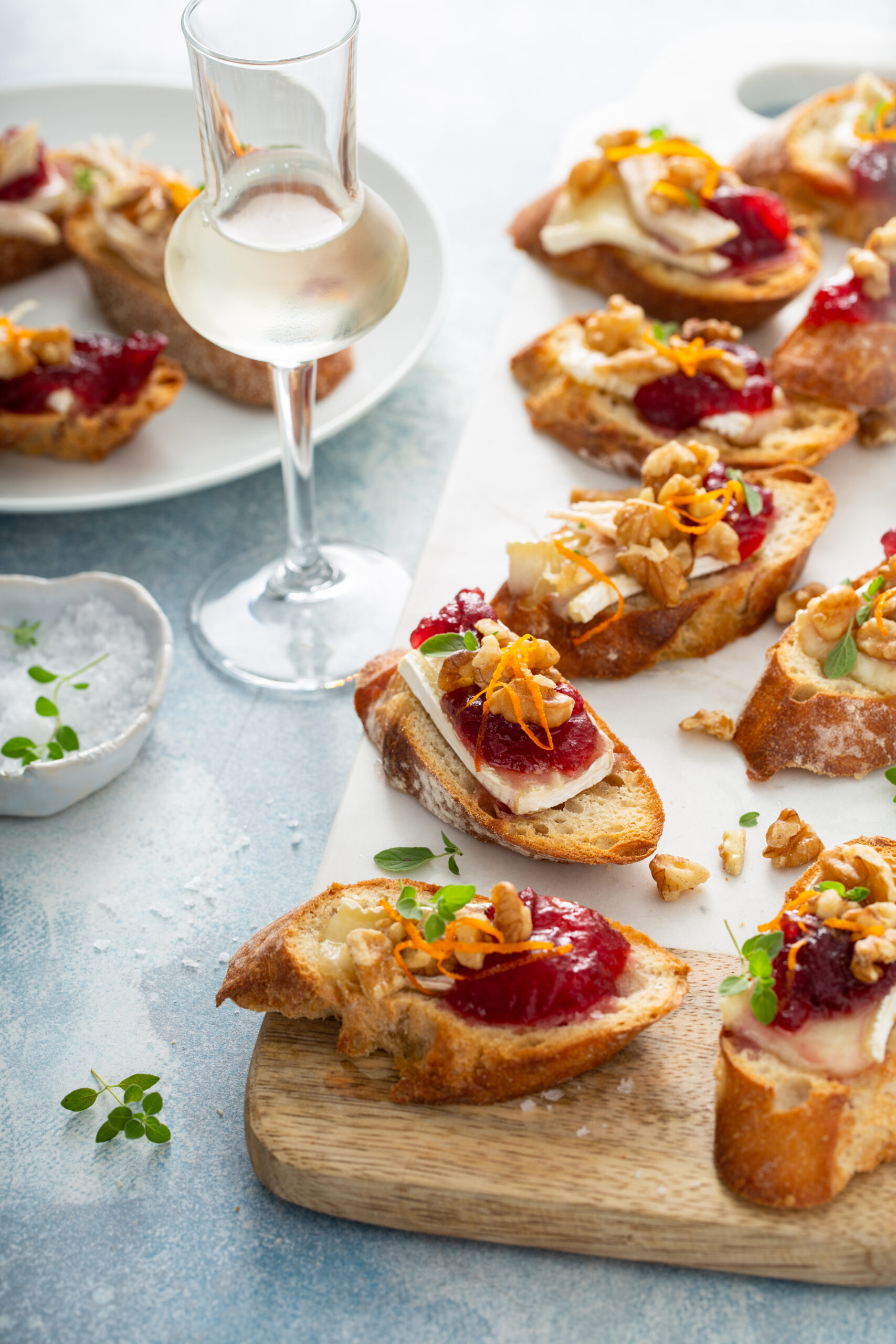 Can you believe the holidays are just around the corner? This year if you are looking for easy appetizer ideas for the holidays then I've got you covered! This Cranberry & Brie crostini recipe only take a couple of minutes to put together and they taste absolutely AMAZING. The only difficult part is not eating them all before the guests arrive.
The best part of this appetizer is you can try making it various ways. Here are a few more ways to make this delicious dish for any of your upcoming gatherings:
Need a Vegetarian option? Try doing a delicious pesto and roasted tomato crostini- make same way as these just use roasted tomatoes instead of cranberry and pesto sauce instead of brie cheese. Jazz them up a a bit with a little balsamic glaze on top as well.
Not a turkey fan? Try swapping turkey for Prosciutto- and drizzle with a bit of balsamic glaze on top. Trust me this is to die for!
Not a fan of cranberries? Swap the cranberries for apples or even spiced pears- both pair perfectly with brie and your guest will be major fans!
Looking for the perfect drink to pair with this delicious festive appetizer? Try pairing with this perfect cranberry cocktail!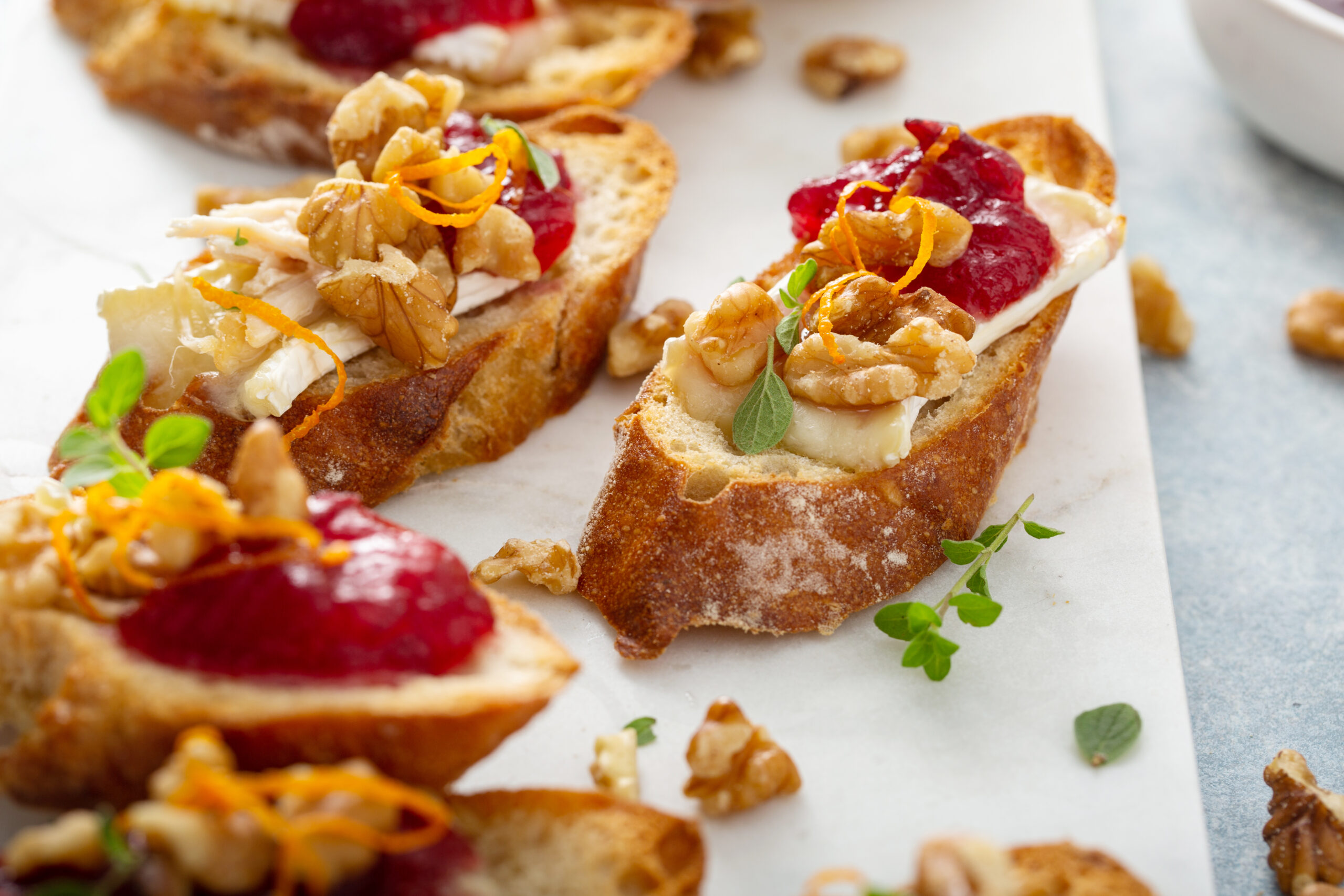 Easy Cranberry & Brie Crostini Appetizer
INGREDIENTS
1 whole baguette
Olive oil
5 oz brie cheese
½ cup cranberry sauce
2 tablespoon fresh orange zest
¼ cup toasted walnut pieces
1 cup of cooked turkey
Sea Salt
Black Pepper
INSTRUCTIONS
Heat oven to 400°F. Slice baguette into ½-inch slices.
Place on a baking sheet and drizzle lightly with olive oil.
Toast baguette slices for 7-8 minutes, or until crispy.
Slice brie into very thin (¼-inch) pieces.
Place 1 piece of brie onto each toasted crostini, turkey and then place back in the oven , until the brie is completely melted. [Approximately (5) minutes]
Remove from the oven and top each crostini with 1 teaspoon of cranberry sauce and a couple of toasted walnut pieces.
Sprinkle it with orange zest, thyme, and sea salt.
Serve immediately.
** Cooking Tip **
 This is a wonderful appetizer to start dinner.  It's a great mix of savoury & sweet.  This recipe is ideal for adding leftover turkey as well. 
So I have to ask- what is your favorite holiday appetizer? Let me know if the comments below!
SAVE NOW, MAKE LATER: