5 Easy Ways To Create A Cheese Board
Today I am going to share five easy ways to create a cheese board. Whether you're hosting family for the holiday season or just having friends over for dinner, cheese boards are the way to go. What I like most about them is that they are visually impressive and only minimal prep time is needed. Your guests will be impressed at the fanciness of your board.
Here are a few tips on selecting cheeses and your cheese board:
1. Cheese shopping
I am huge fan of brands such as
Jarlsberg,
Murray's
, and
CalyRoad Creamery.
You can purchase these brands at stores like Kroger, Whole Foods, or your local farmer's market. When you first see the cheese section, do not become overwhelmed. If you are a picky eater, I highly suggest purchasing a smaller portion. Typically there is someone on staff to assist with questions, and they'll be more than happy to let you try a sample.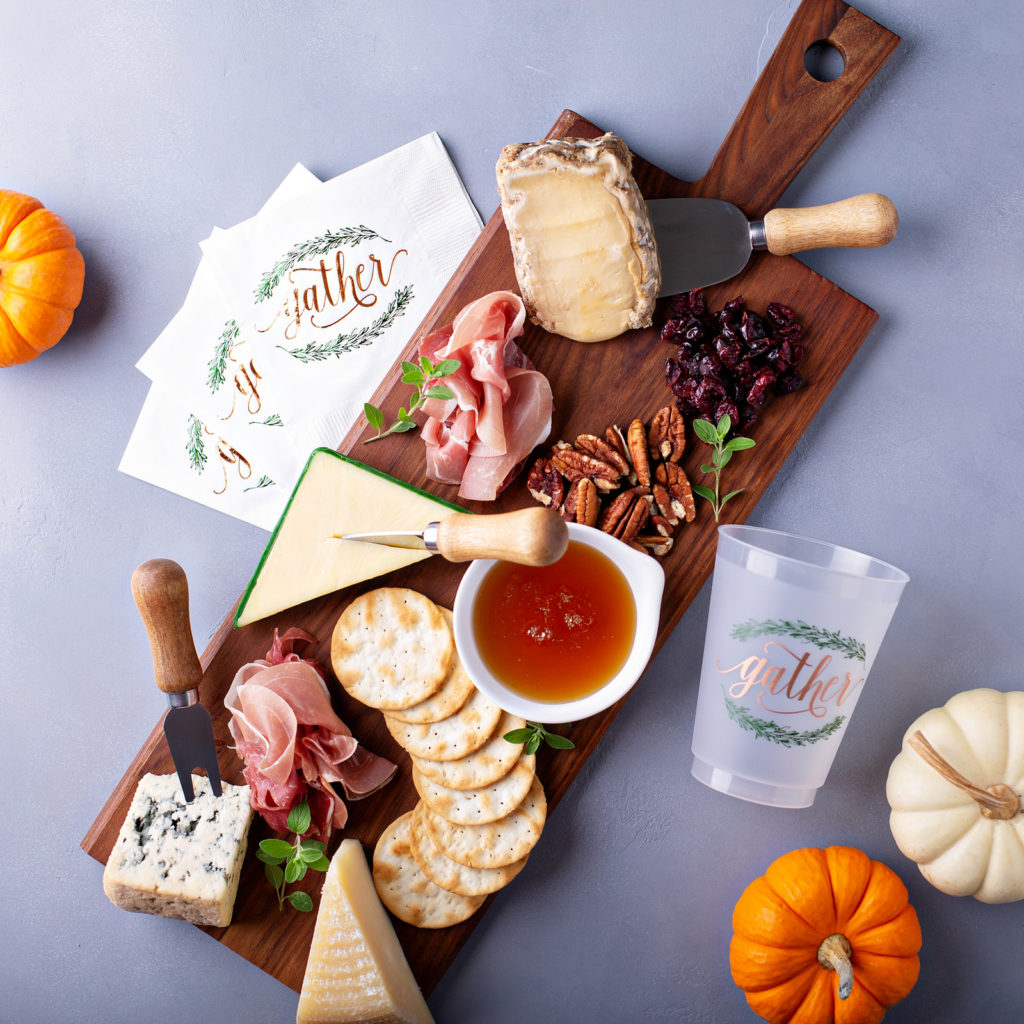 2. The Board
The key to a fancy-looking cheese board is, well, the board! There are countless boards to choose from in shapes and sizes ranging from circular, rectangular, oval, or square. You can also select textures such as wood, marble, or slate. Depending on how many guests you are hosting, that will determine the specific board that you will need. During day events, I like marble and light wood boards, and in the evening, I like slate and dark wood boards. There isn't a right or wrong way to select your board. The most important thing is that the board has to be large enough to hold all of the goodies that will be displayed on it.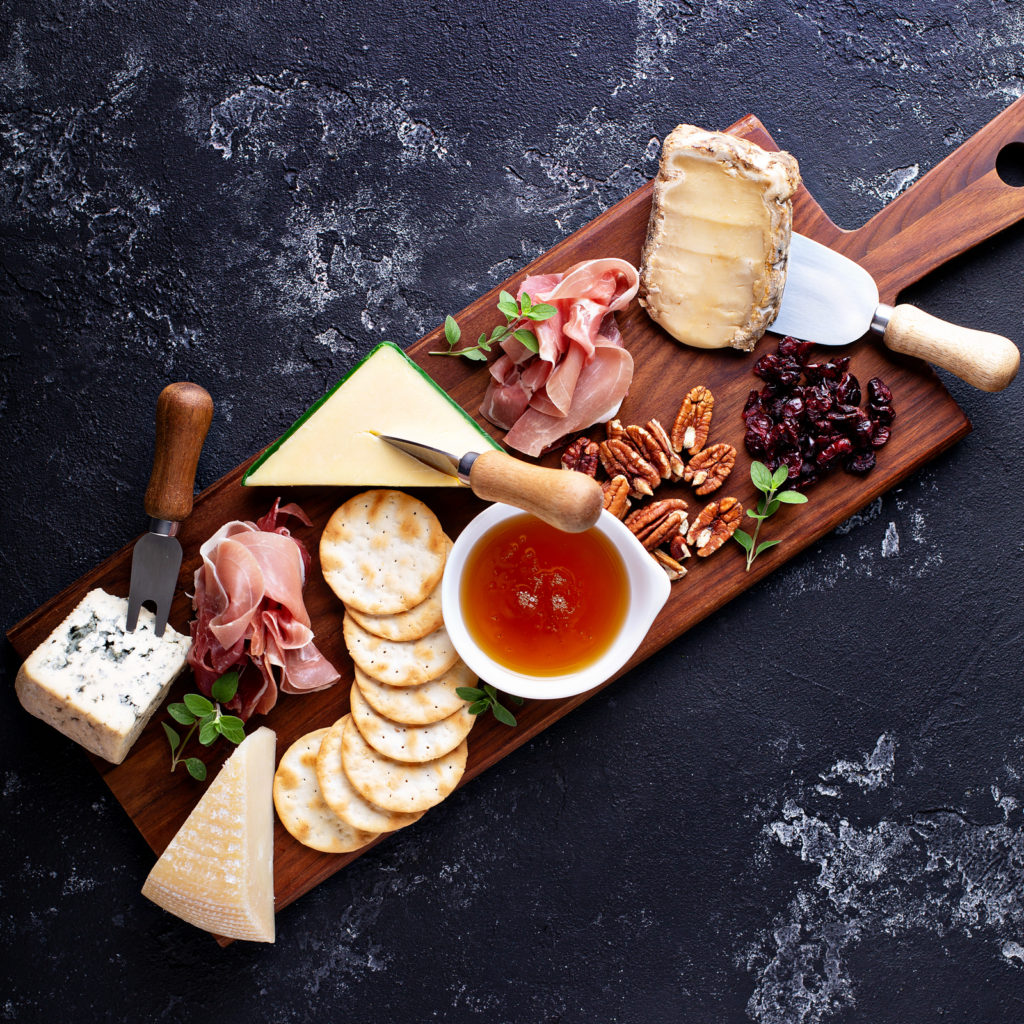 3. Variety is key
It's pretty impossible to mess up creating a cheese board, unless you have all of the same type of cheese on the board. Borrrrring. When creating your board, it's important to add a variety of cheeses that vary in texture, flavor, colors, and shapes. Your guests will most definitely appreciate you for introducing new cheeses to their taste palate. Make sure to serve the cheese at room temperature. And to ensure that the cheese will be just that, let it sit out at least one hour ahead of time, before slicing it. I chose to use the following cheeses for my board: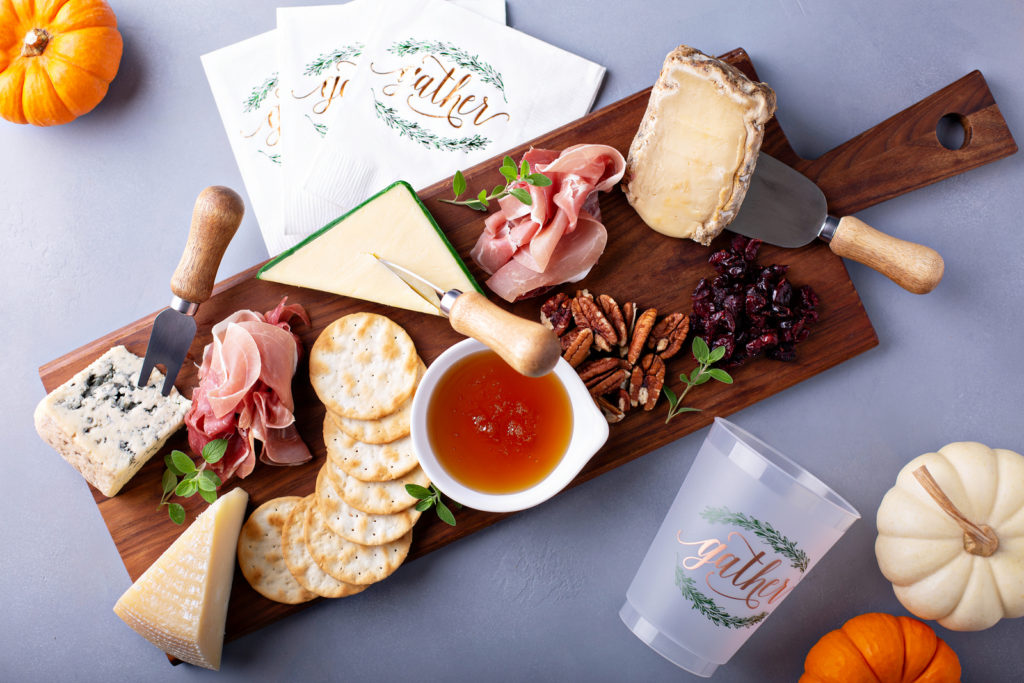 4.Garnish, Garnish, Garnish
This is the fun part: garnish, garnish, garnish! It is important to leave little or no space available on your board, which means that your cheese board wants some friends. You need to have a balanced blend of salty and sweet. Add savory bites such as olives, nuts, meats, pickles, crackers, and crostini. Examples of your sweet would be honey and chocolate; dried fruits such as cranberries, raisins, and mango; fresh fruits like grapes, strawberries, blackberries, and apples. Add a couple of figs for color and to eat. Don't forget condiments such as Dijon mustard, jams, and preserves.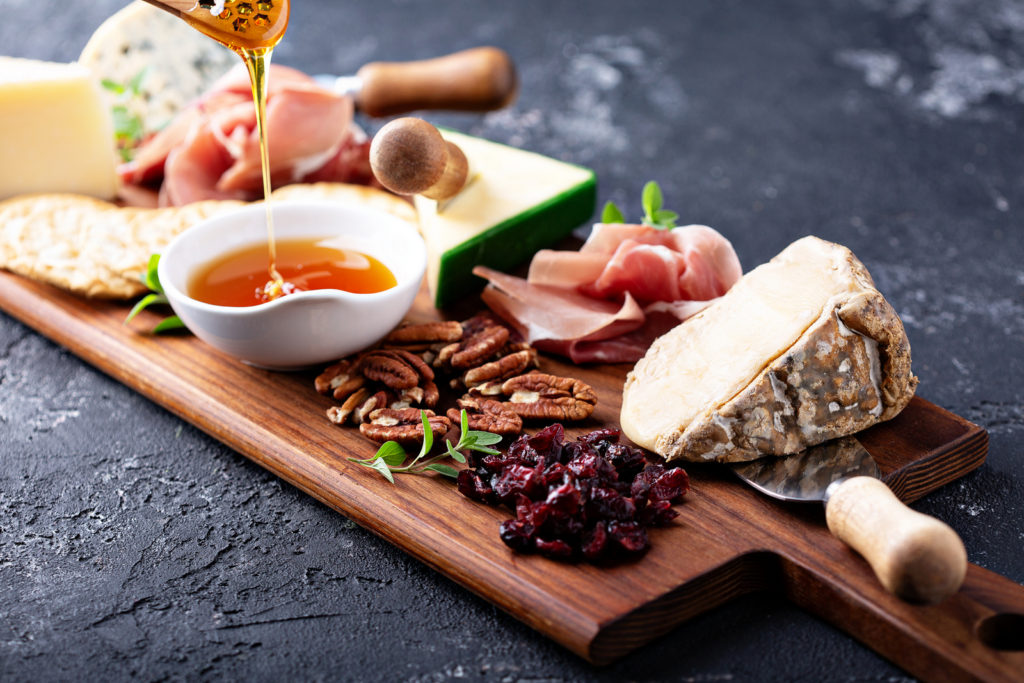 5. Enjoy!
Have fun while building your board. Challenge yourself to try different variations and combinations of small bites. Pour yourself a glass of wine, or, better yet, call some of your tribe over to your home so that you-all can have a cheese board creation party! Make sure to hashtag #CheeseBoardingWithEWE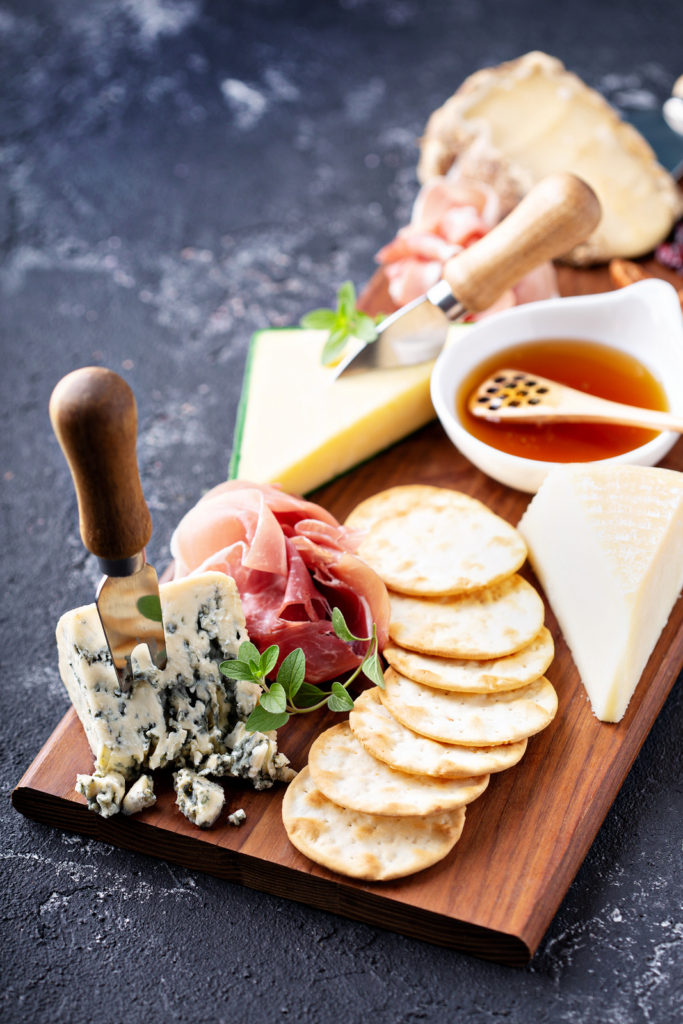 Happy cheeseboarding!