As summer 2020 has come to an end, I decided that I wanted to do something fun, so that meant partnering with my friends at Chambord Liqueur for a small, intimate end-of-summer soiree.  And since this year has been unprecedented, to say the least, it was important that I close the summer by celebrating with a few of my favorite people.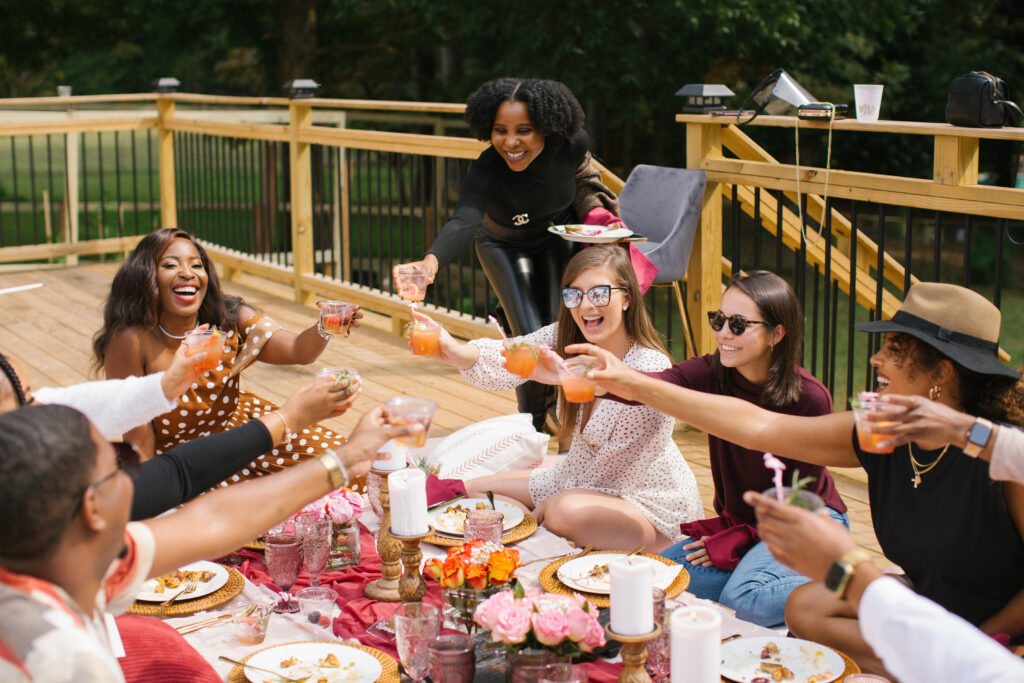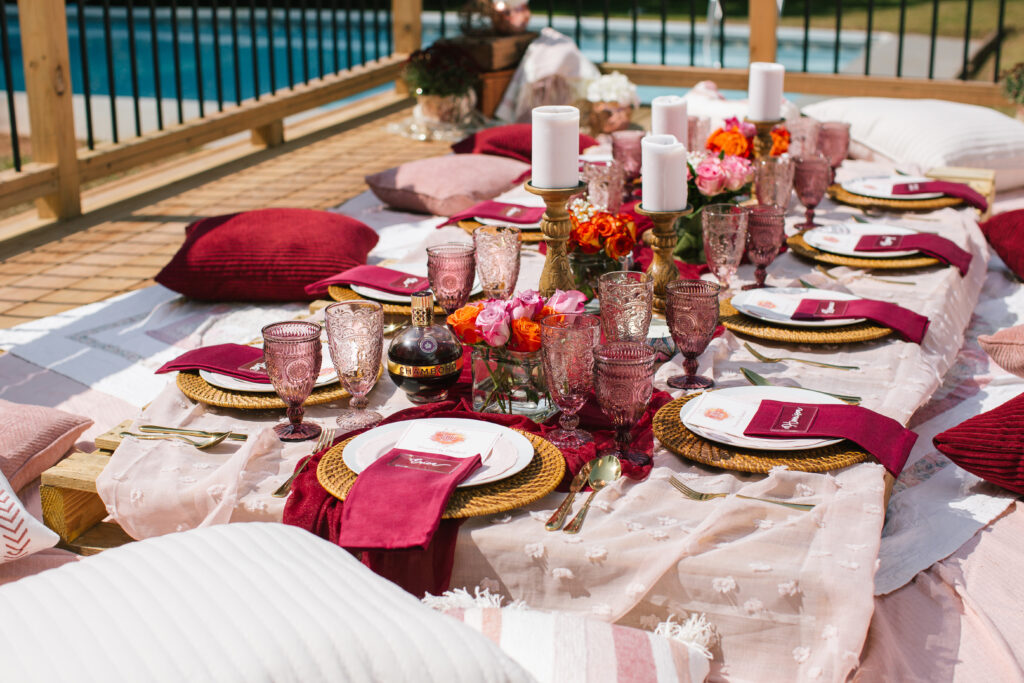 Chambord is the perfect liqueur for any brunch gathering.  It's not too sweet nor overpowering.  It pairs well with several spirits, and it's a great addition to a compliment.  It's also a light liqueur, which is ideal for brunch, but, yet, it's bold enough to serve with dinner or to have as an after-dinner cocktail.  I served Sweet Thyme, Raspberry Bourbon, Sangria, and Pink Gin-Ger Berry.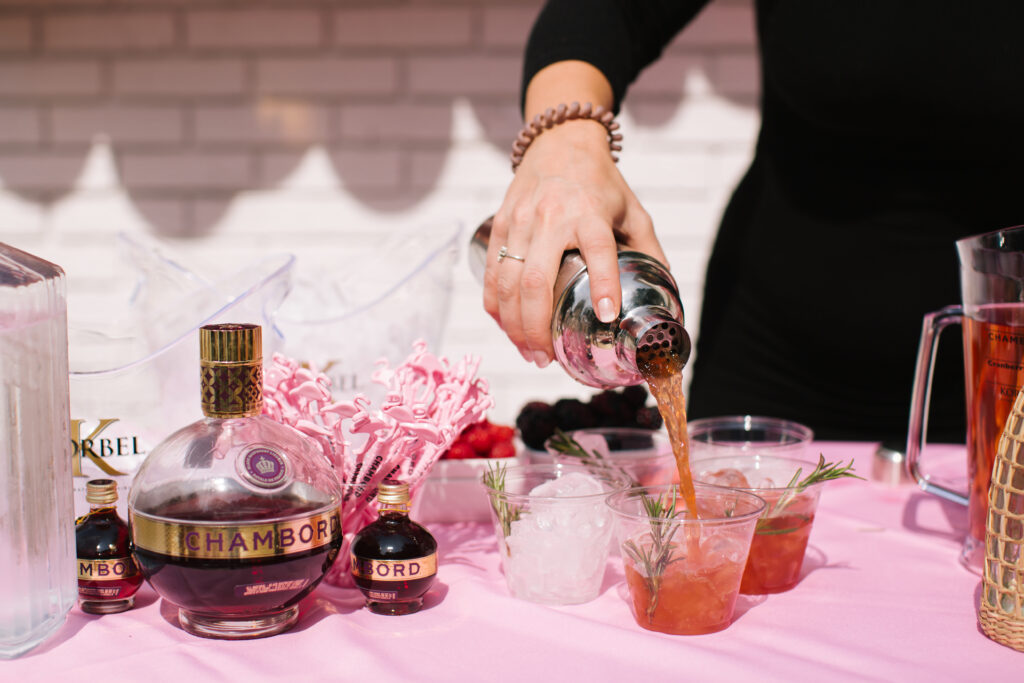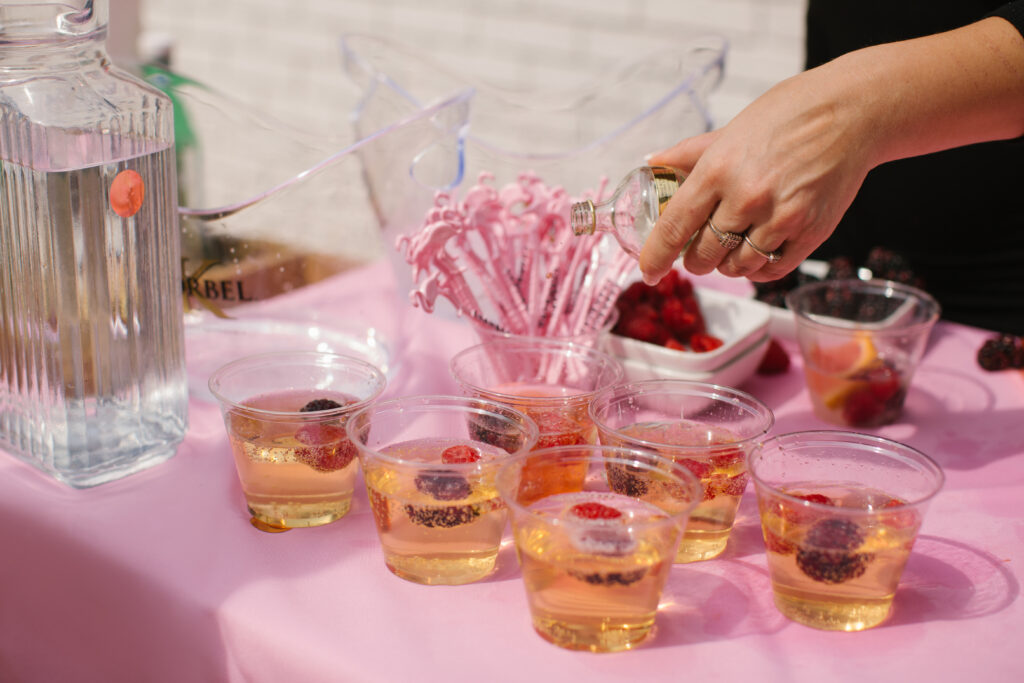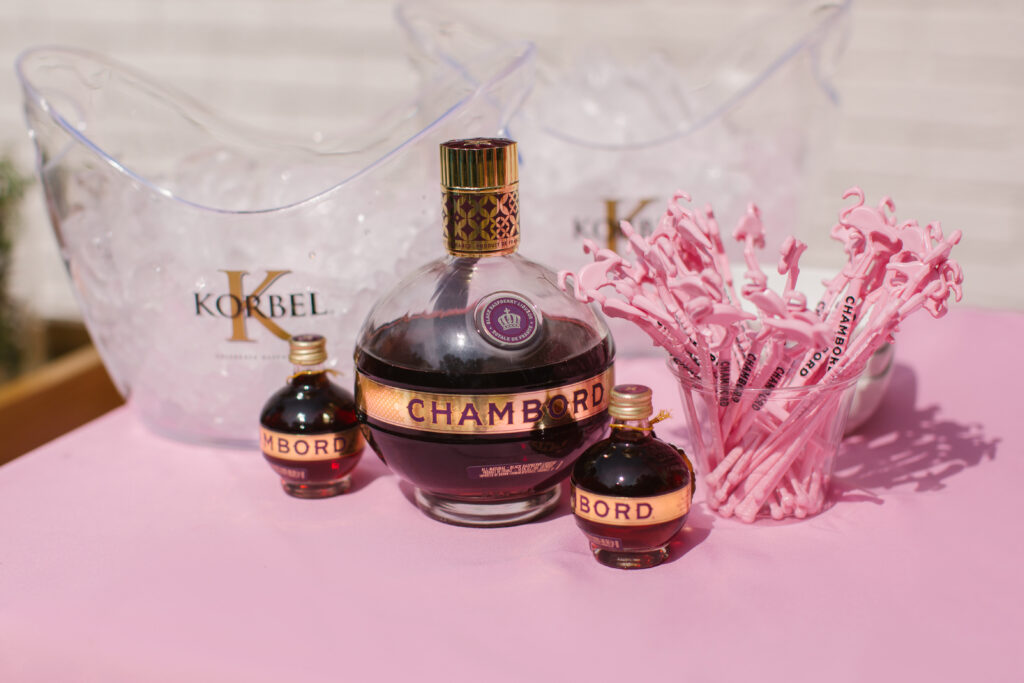 Whenever I host a brunch, it's really important that the drinks are refreshing and the food is fabulous.  It's also very important that the decor is amazing, which meant partnering with my friend, Allie, of Peacefully Chic Lane.  Allie truly has a gift for creating beautiful setups and tablescapes that display unique and simple pieces of decor.  I sent her the color scheme that I had in mind, and she created a beautiful setup.  With the perfect 73-degree weather, the scene was set as I hosted brunch on my deck.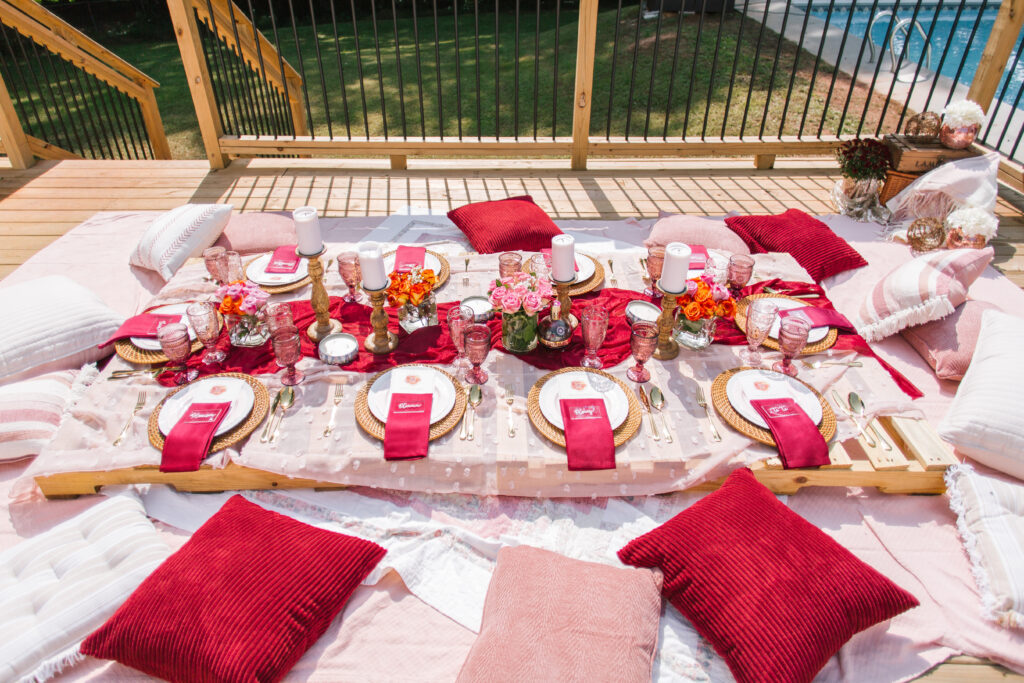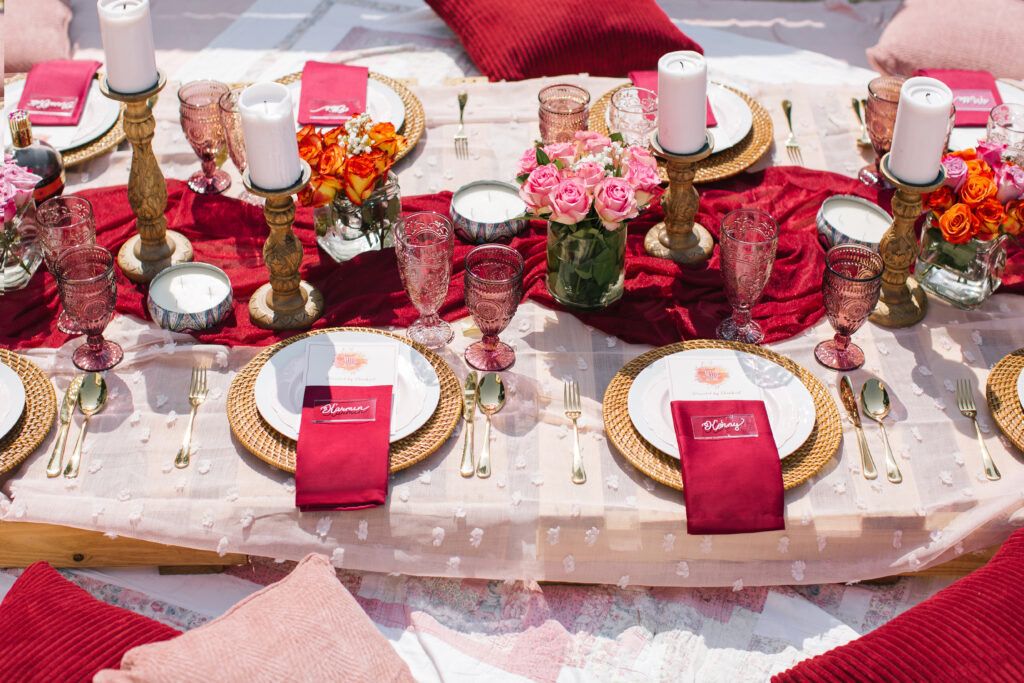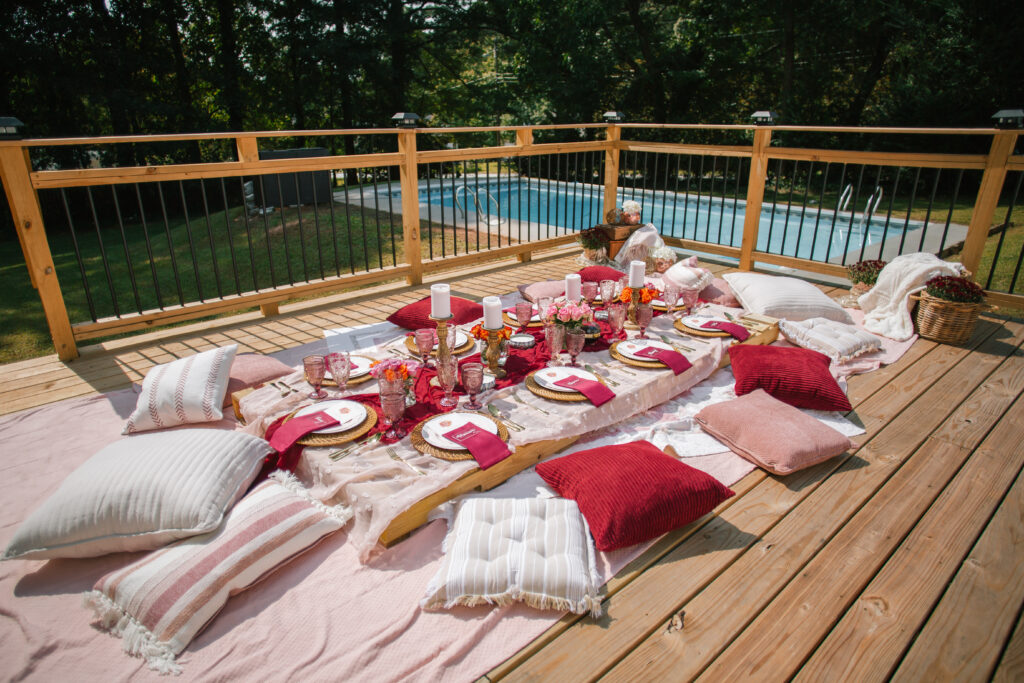 For an amazing display, I was able to work with Givencias Balloons.  On their Instagram page, @givencias_balloons, I had seen their cool balloon art displays, so I wanted to give them a try.  The display provided the perfect photo opt, and it seamlessly matched Allie's decor.  And even when the event ended, I had memories leftover because the balloons lasted three days after the event.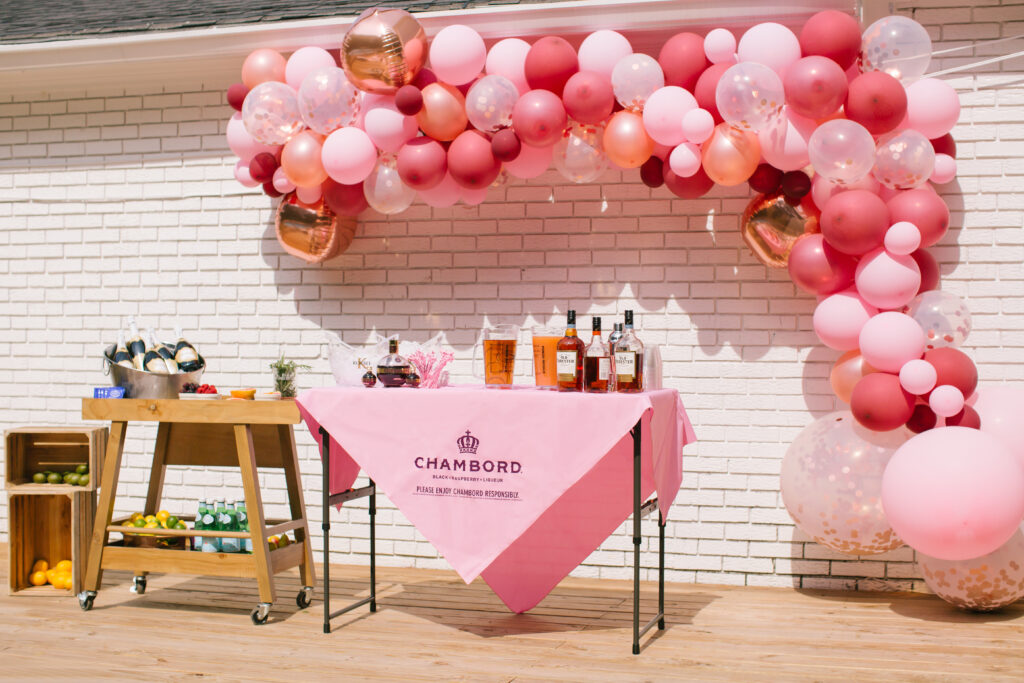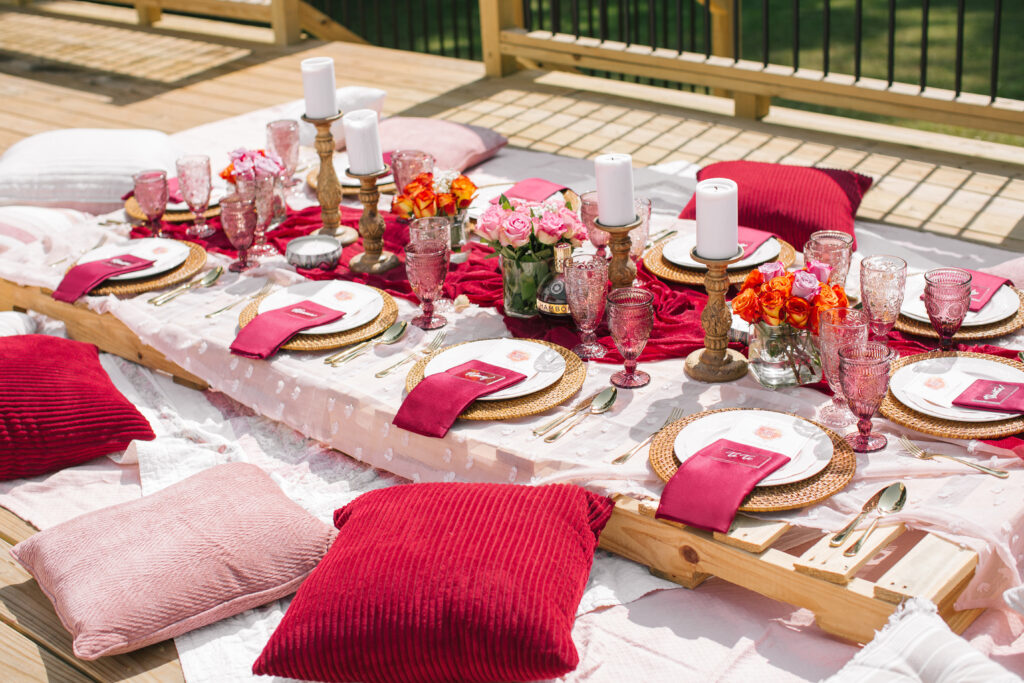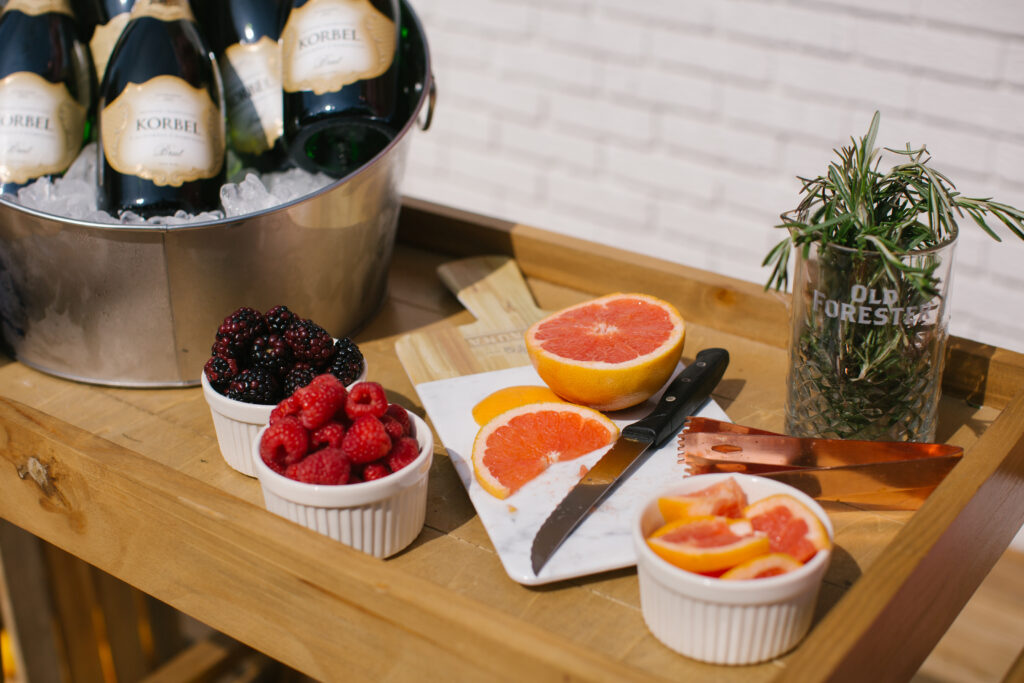 I had a chance to work with Chef Camilah Campbell of Love at First Bite.  She featured some Southern classic favourites and some of my personal favorites.  All of my guests were impressed with the menu, and they loved how delicious everything was. 
Our brunch menu included: 
Smoked salmon bruschetta
Deviled eggs topped with buttermilk fried shrimp
Fresh fruit Skillet herbed potatoes
Cheese eggs
Savory chicken sausage
Shrimp & smoked Gouda cheese grits Apple cinnamon French toast 
Brunch was amazing and I can't wait for the next one. I will be sharing tips this week on how I host brunches.
Brand: Chambord Liqueur Balloons:  Givencias Balloons
Photographer:  Irina Chepko
Food:  Love at First Bite
Video:  Park Hill Multi-Media
Decor:  Peachfully Chic Lane