Happy holidays, friends! 
This year, Thanksgiving is looking a little different.  But no matter how or where you gather, please make sure to be safe.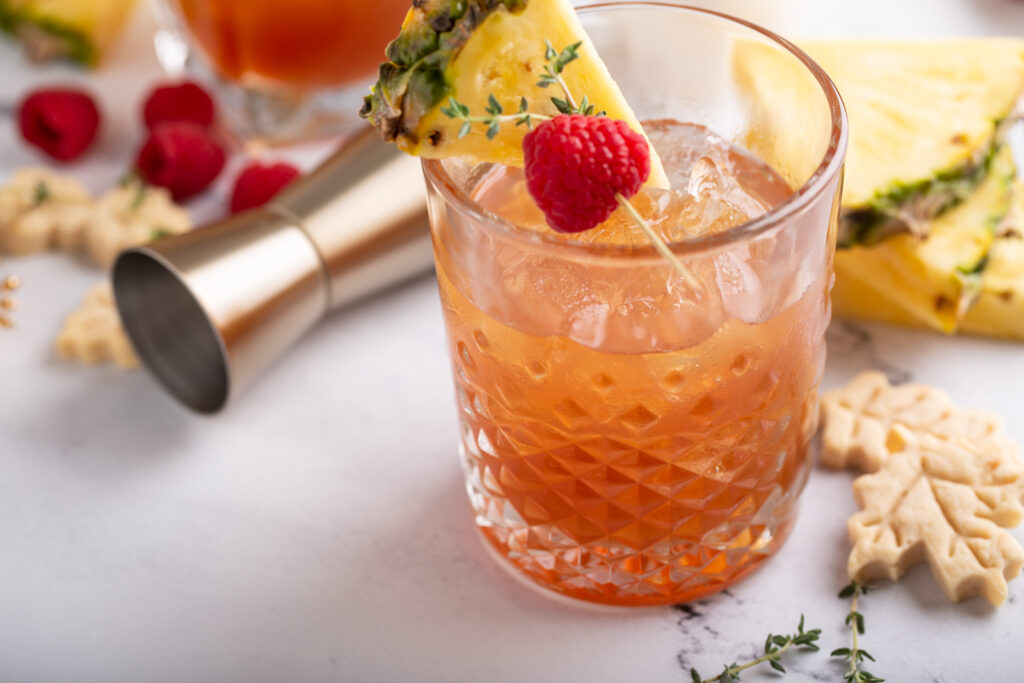 I love sharing new recipes with my friends and family because it's a way for all of them to try a new cocktail.  So this holiday season, I am sharing a tasty Chambord Sweet Thyme cocktail recipe.  Your tastebuds are going to love the sweetness and hint of tartness.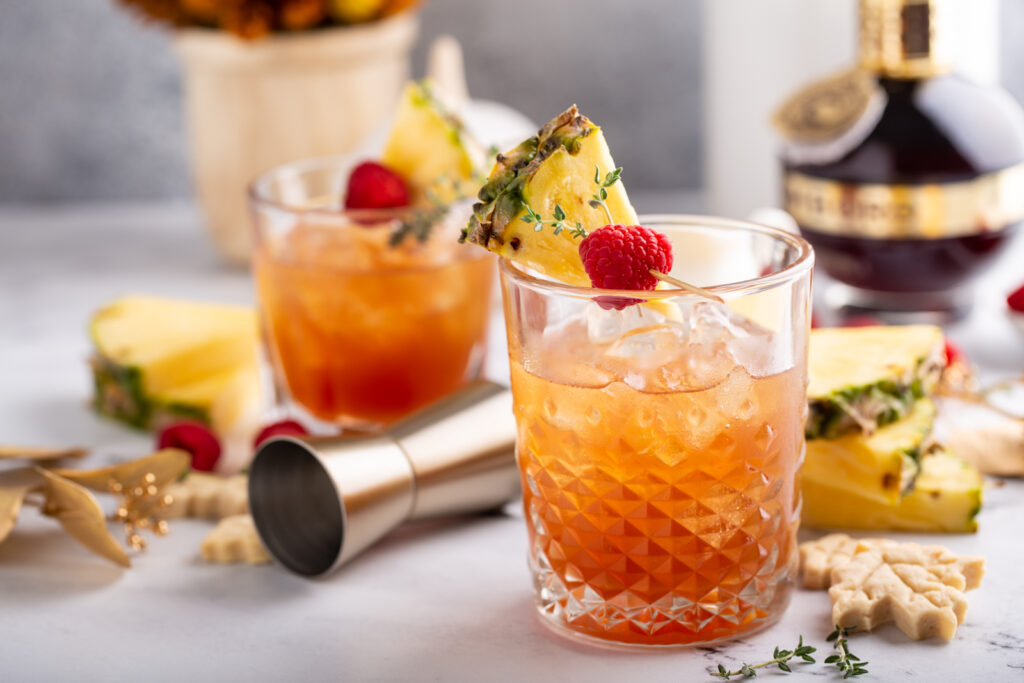 It's incredibly refreshing and perfect for all of your holiday gatherings, and it can be prepared in batches or single-serve. You can purchase all of the ingredients at your local market.  Cheers! 
Recipe: Chambord Sweet Thyme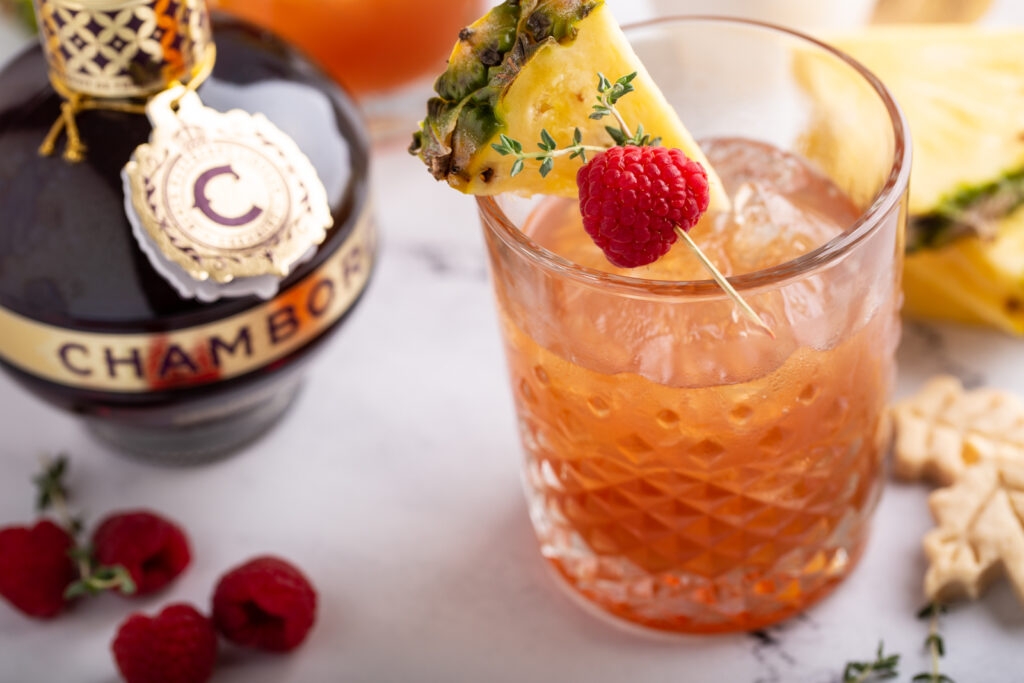 .75 oz Chambord Liqueur 1.5 oz Slane Irish Whiskey .75 oz Caraway maple syrup .75 oz fresh pineapple juice Spring of thyme Any berry (strawberry, blueberry, blackberry, or raspberry) How to Create the Cocktail
In a shaker tin, combine all ingredients, along with the ice.  Shake well.  Strain into a rocks glass over fresh ice.  Garnish with a pineapple wedge, thyme sprig, and a berry.
Create the syrup in a small saucepan, bring 6 oz of water, .5 oz of fresh thyme, .5 oz of caraway seeds, and 1/8 teaspoon of salt to a boil.   Cover and remove from heat.  Once the mixture has cooled, strain through a fine sieve, then add 4 oz of pure maple syrup. This can be kept in the refrigerator for three to four weeks.
Makes (10) cocktails.