How To Build The Best Pancake Platter
With the holiday season rapidly approaching, I always love to share ways to make entertaining easier and less stressful. When I entertain, I aim for my guests to be self-sufficient and, of course, impressed.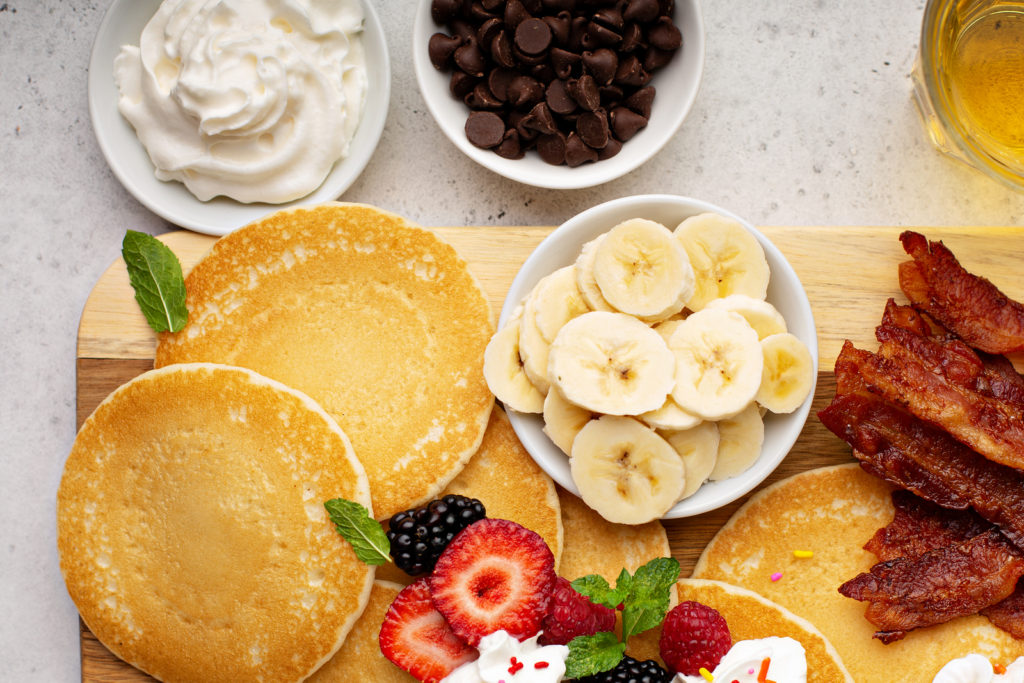 From salmon platters to cheeseboards, I am huge fan of all-things platters. With that being said, I can assure you that this pancake platter is sure to be a hit because there are so many fun combos that you can create with the pancakes.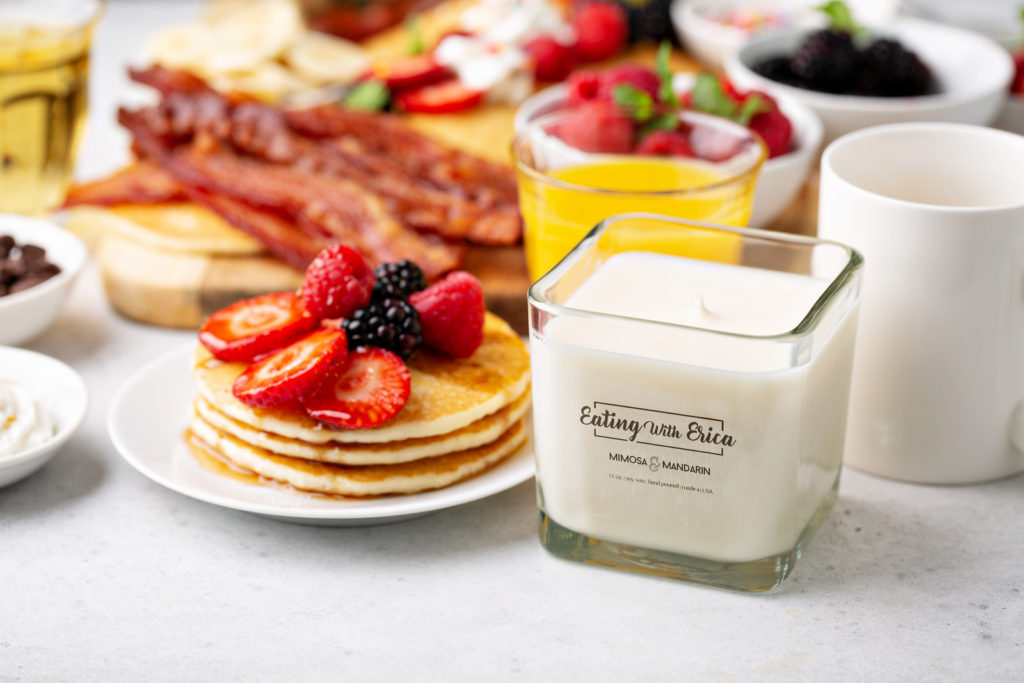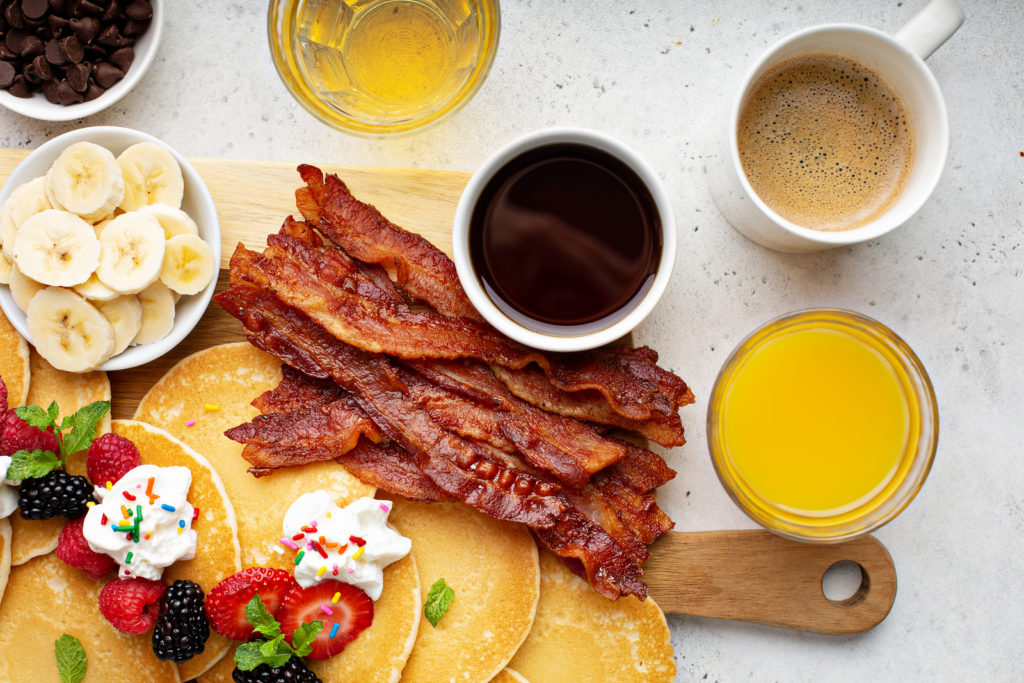 Pancakes are one of my favorite breakfast foods. However, if you aren't an avid pancake lover like myself, you can switch pancakes out for waffles. The "Beyonce" of this platter is, of course, the pancakes, so I used Aunt Jemima Original Complete Pancake & Waffle Mix. What I like about this batter is that it makes the pancakes thick, fluffy, and sweet.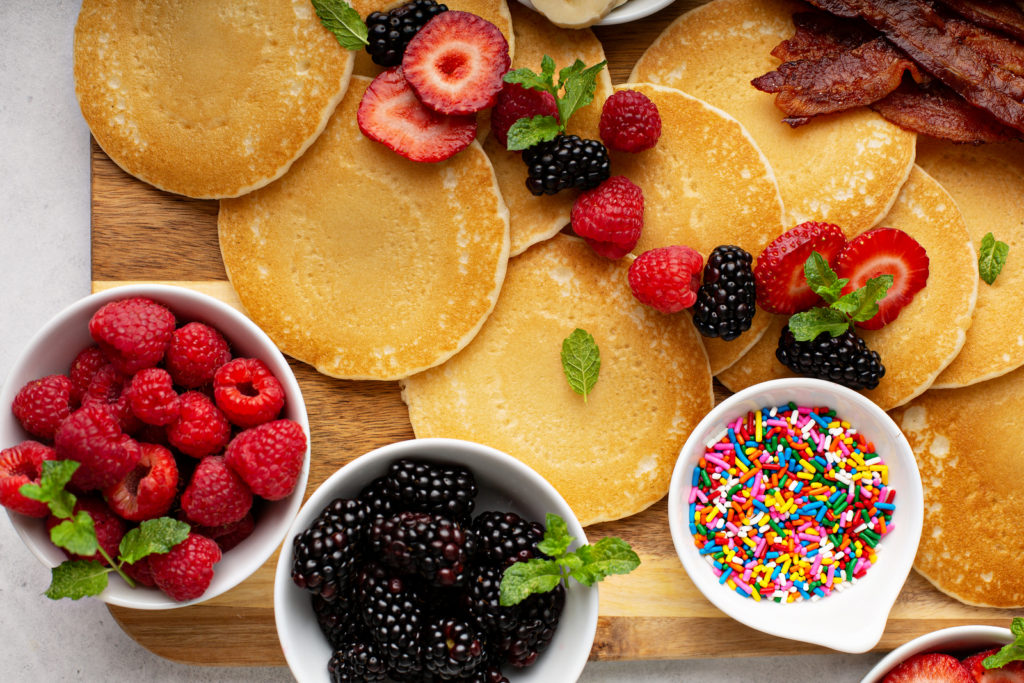 You can add sausage or ham to the platter. I love bacon, but I also like to multi-task while I'm cooking. I bake my bacon, and I like how the bacon is slightly crispy and not as greasy when it's baked. You can add any additional sides to this platter such as eggs, grits, or hashbrowns.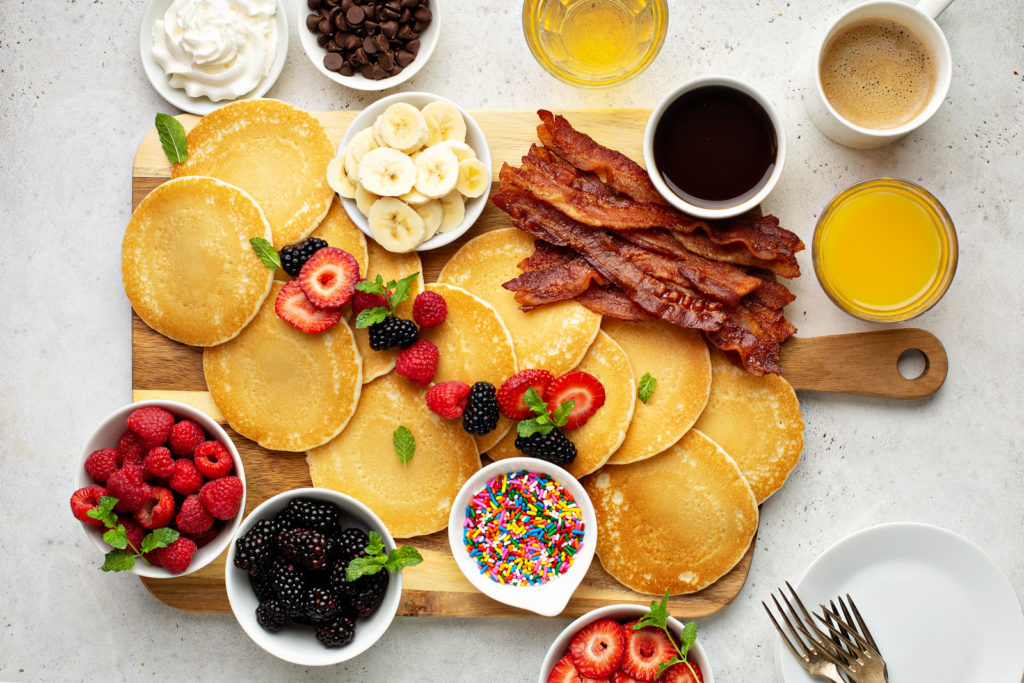 My guests are typically content with just eating, so they will be extremely happy with hot pancakes topped with hot maple syrup, strawberries, a side of bacon, and a cup of coffee, or orange juice. This recipe is simple and delicious and takes less than 30 minutes to create.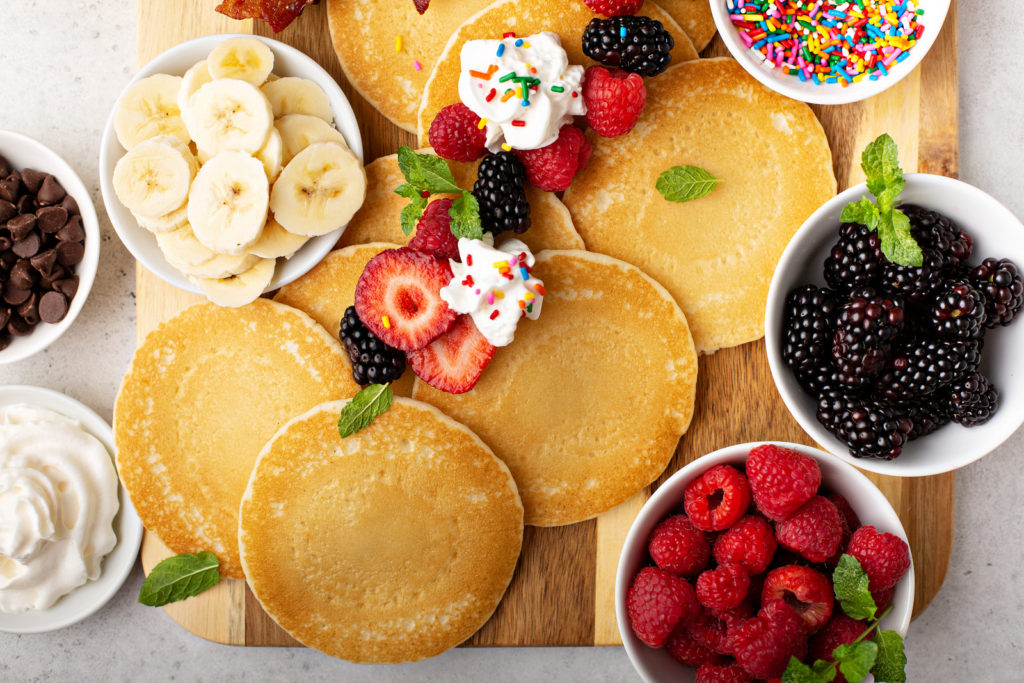 The Best Pancake Platter Recipe

Ingredients
1 box of Aunt Jemima Original Complete Pancake &
Waffle mix
1 stick of butter
3 sliced bananas
1 cup of blueberries
1 cup of raspberries
1 cup of sliced strawberries
1 cup of chocolate chips
1 cup of sprinkles
1 cup of maple syrup
1 pack of bacon
1 container of whipped cream
1 wooden board
6 small bowls (make sure the bowls are small enough to fit on your board)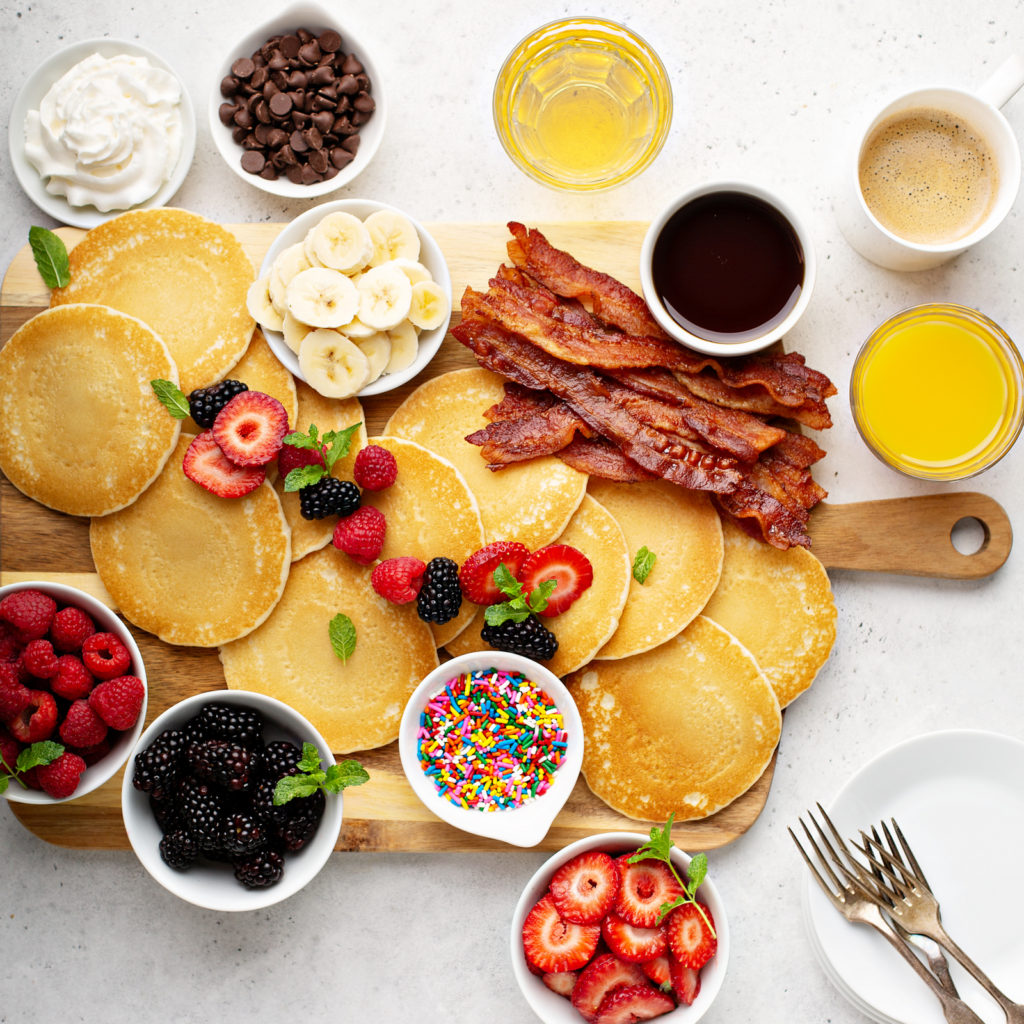 Directions
Get the wooden board out and set aside.
Rinse fruit. Slice strawberries.
Place sliced strawberries, raspberries, blueberries, in small bowls. Set aside.
Bake the bacon, and then make the pancakes.
Get the wooden board to arrange pancakes in the center of the board, add bacon to the board. Cut up bananas, add to the board.
Add remaining fruit, sprinkles, chocolate chips, and whipped cream.
Serve and enjoy!