How To Create The Best Smoked Salmon Platter
When I have guests over, the next morning, the biggest question is: what's for breakfast?
This smoked salmon platter is a life-saver.  There aren't any pots or pans needed to create this masterpiece.  If you have a wooden board or a white platter plate, then you're already ahead of the curve.  Color and variety is key to your board. I am a huge smoked salmon fan. So when you create this board add some smoked salmon favorites such as capers, cream cheese and lemons. And include a few of your favorite veggies and fruits such as cucumbers, tomatoes, avocado, lemons, radishes, and olives.
Make sure that you provide your guests with plenty of options when creating their bagels because you can never have too many toppings, and there are soooooo many different varieties of combinations.  Your guests will love the endless options.
Serve with coffee, orange juice, or mimosas, and your guests will leave happy and full.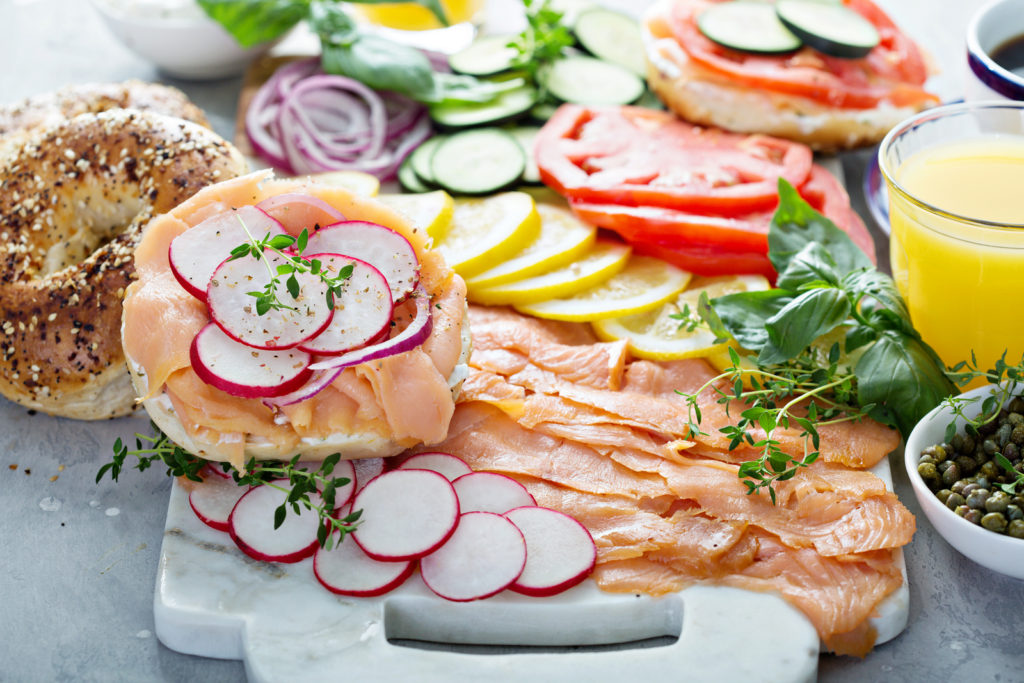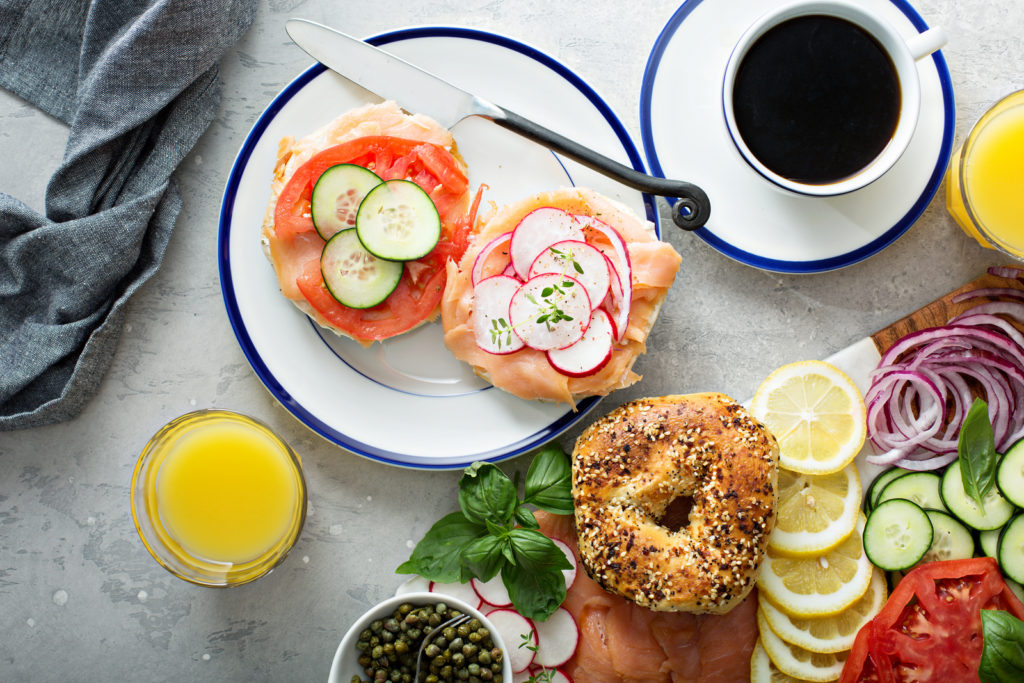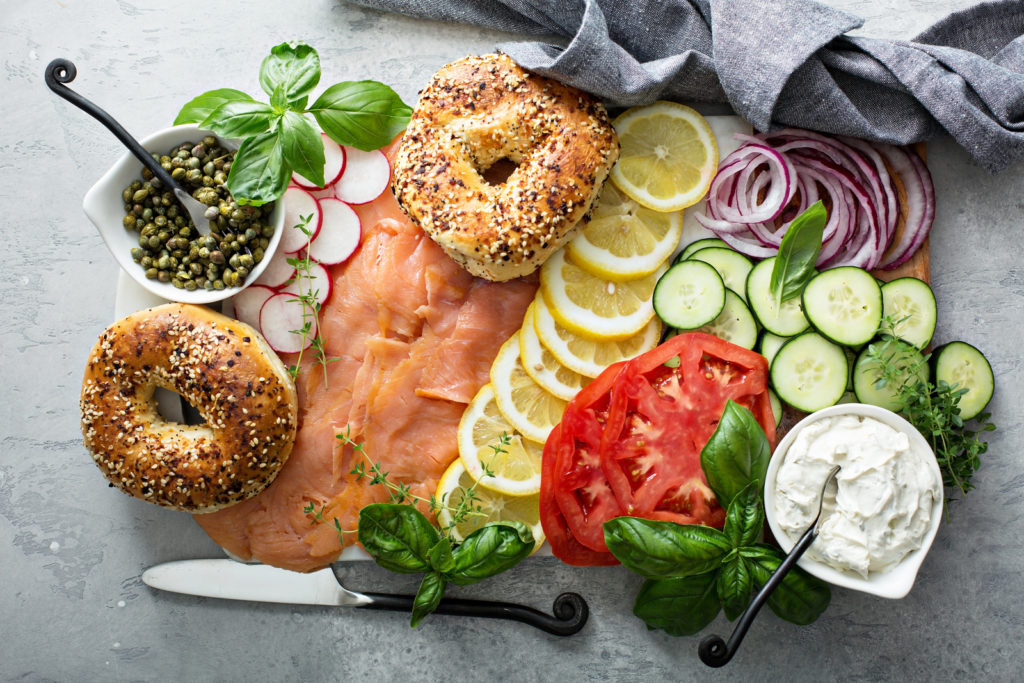 The Best Smoked Salmon Platter
Ingredients
1 larger red onion
8 to 10 ounces of smoked salmon
3 lemons
3 radishes
2 cucumbers
1 bundle of dill
1 bundle of basil
1/2 cup capers
1 large tomato
1 package of  bagels (plain or everything)
1 6 ounce tub of cream cheese (plain or chive)
Directions
Cut up red onions, lemons, radishes, cucumbers, and tomatoes
Arrange salmon, red onion, lemons, radishes, cucumbers, tomatoes on wooden board
Pour capers into clear small glass place on wooden board
Remove cream cheese from container add to small glass container place on wooden board
Garnish with basil and dill
Let guests create their own combinations