Living in Atlanta, Georgia, we are really lucky to have access to some of the country's best steakhouses, with Del Frisco's Double Eagle Steakhouse being one of them.
Nationally, there are 18 Del Frisco's Double Eagle Steakhouse locations.  I recently had the chance to chat with executive chef, Matt Townley.  Chef Townley grew up in East Lansing, Michigan, home of the Michigan State University Spartans.

By having influences from his mom, he started cooking at a young age.  After high school, he attended culinary school in Charlotte, North Carolina, at Johnson and Wales University.  He began his career at Del Frisco's Double Eagle Steakhouse as a sautee cook.  Soon after, he worked his way up the ranks and was promoted to sous chef.  I had a chance to chat with Chef Townley and learn more about this stellar chef.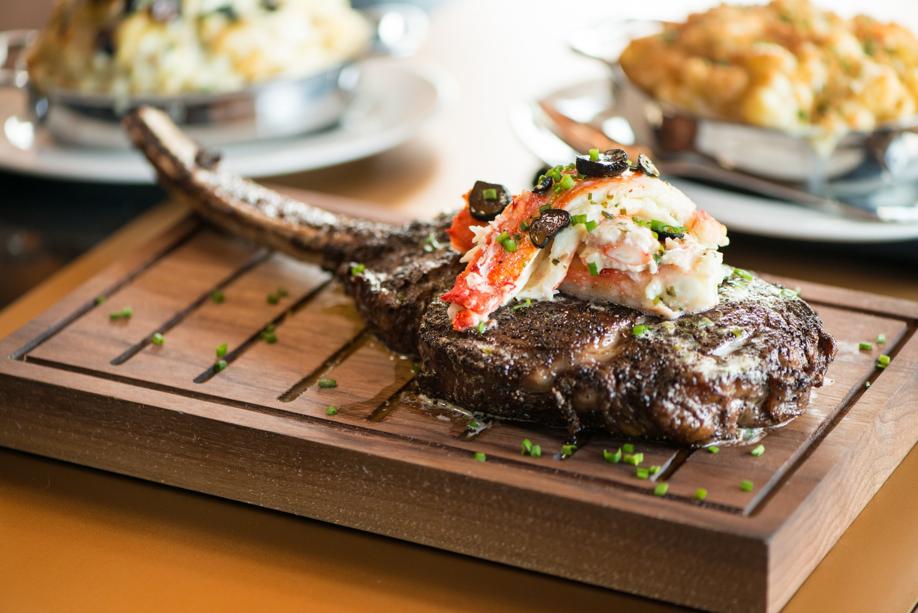 What was your journey like to get where you are?A lot of hours worked at night and during weekends and holidays.  I met some amazing people and made some great friends and mentors along the way.  I've had my dog, Calvin, along for the ride for the past eight years. 

Why did you decide to become a chef? When I was younger, I would cook alongside my mom in the kitchen.  I always had a dream of becoming a chef and have worked my way up to an executive chef.  One day I hope to become a regional chef by supporting multiple chefs around the country.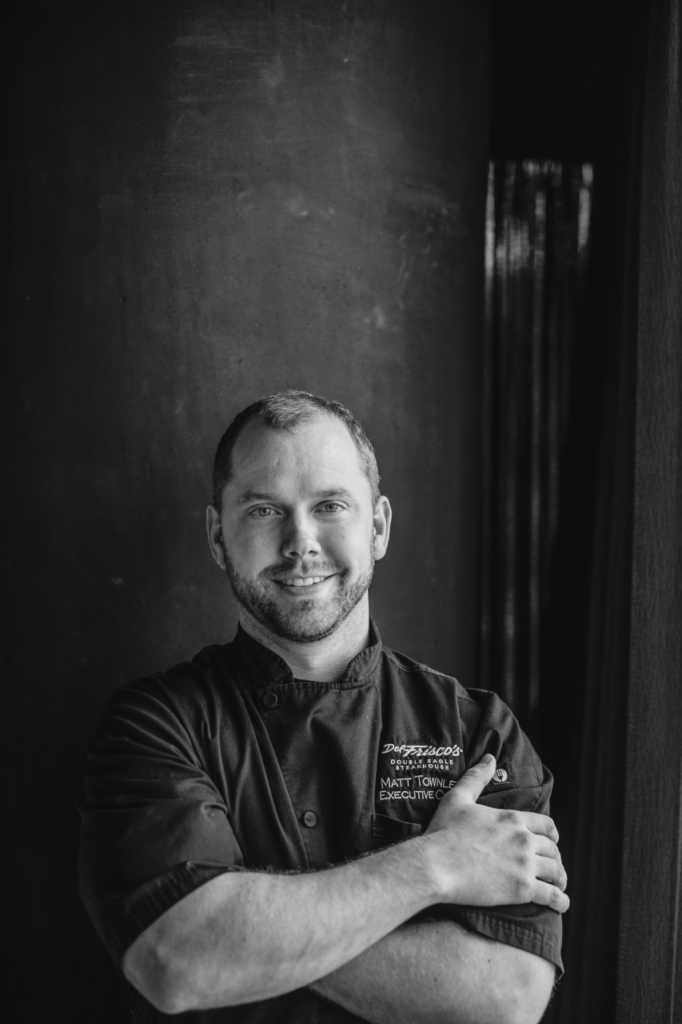 If you weren't a chef, what would you be? To tell you the truth, I don't know.  I have always loved being in the kitchen and never wanted to do anything else.  If I had to pick, honestly, I would be an outfitter.  My father is an outfitter in Pagosa Springs, Colorado, and, growing up, our days were spent together hunting, camping, and hiking. 
Who inspires you? David Holben.  He is the concept chef for Del Frisco's Double Eagle.  He was trained in Paris and used to be a celebrity chef.  He was the first chef I worked for as a sous chef.  He has always pushed me to want to do more and express myself in what I create. 
Who is your favorite  person to cook for? My mom.  She was always the one that taught me how to cook, so it's nice to be able to come back home and return the favor.

What do you do to stay current with food trends? Staying in touch with social media and getting out in the community has been a big factor.  We get involved throughout the year in Taste of Atlanta, Atlanta Food & Wine Festival, et cetera.  Being able to bring the experience to guests, outside of the restaurant, has been a big factor in setting us apart. 

What would be your last meal? A dry-aged NY Strip (medium-rare char) with truffle macaroni and cheese, creamed corn, and a slice of tres leches.

What is your favorite quote and why? "I've learned that no matter what happens, or how bad it seems today, life does go on, and it will be better tomorrow.  I've learned that you can tell a lot about a person by the way he/she handles these three things: a rainy day, lost luggage, and tangled Christmas tree lights.  I've learned that, regardless of your relationship with your parents, you'll miss them when they're gone from your life.  I've learned that making a "living" is not the same thing as making a "life." 
I've learned that life sometimes gives you a second chance.  I've learned that you shouldn't go through life with a catcher's mitt on both hands because you need to be able to throw something back.  I've learned that whenever I decide something with an open heart, I usually make the right decision.  I've learned that even when I have pains, I don't have to be one.  I've learned that every day, you should reach out and touch someone. People love a warm hug or just a friendly pat on the back.  I've learned that I still have a lot to learn.  I've learned that people will forget what you said, people will forget what you did, but people will never forget how you made them feel." – Maya Angelou

This means a lot to me because I have traveled to many places in my career and have had the opportunity to meet many new people along the way.  What I have realized is that having a job as a chef isn't just about the cooking, it's about the experience you bring to people and how you make them feel.

Follow Del Frisco's Double Eagle Steakhouse: @del.friscos