If you search the hashtag #DinerEnBlanc, you'll see that the hashtag is used over 161,000 times. If you aren't familiar with Diner en Blanc, it's a world-wide dining event that is featured in over 90 cities, spread over six continents. The required attire is all white, and the location is kept confidential until the day of the event.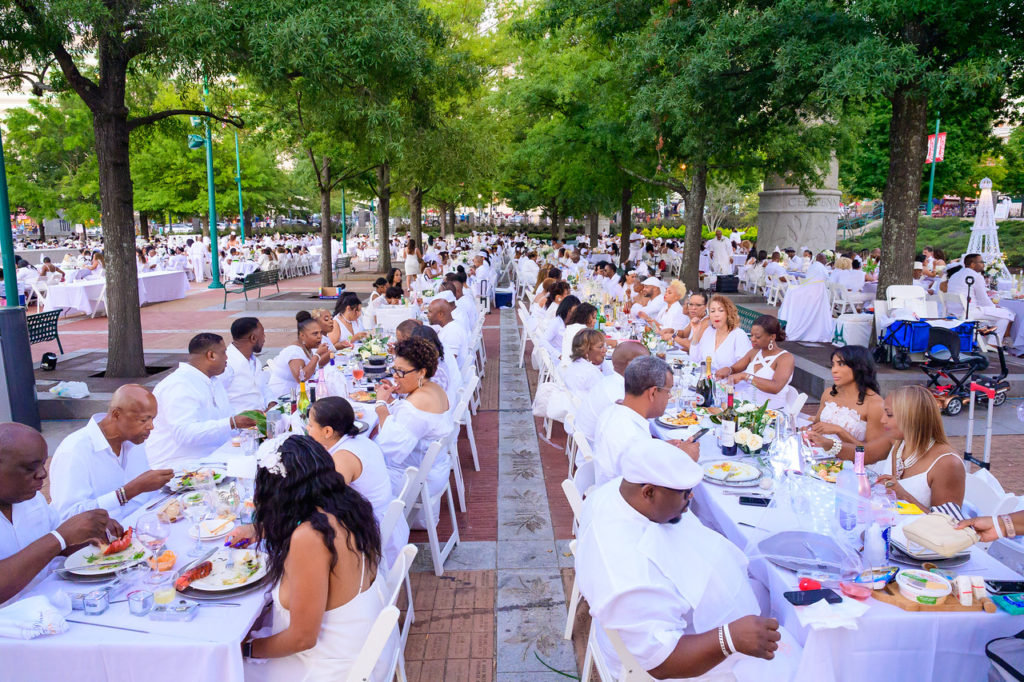 For Diner en Blanc, you are required to provide your food, tables, chairs, and tablecloths. This can be pretty overwhelming for one person, so this year I partnered with Satchel Jester to collaborate. Teamwork definitely makes the dream work; right?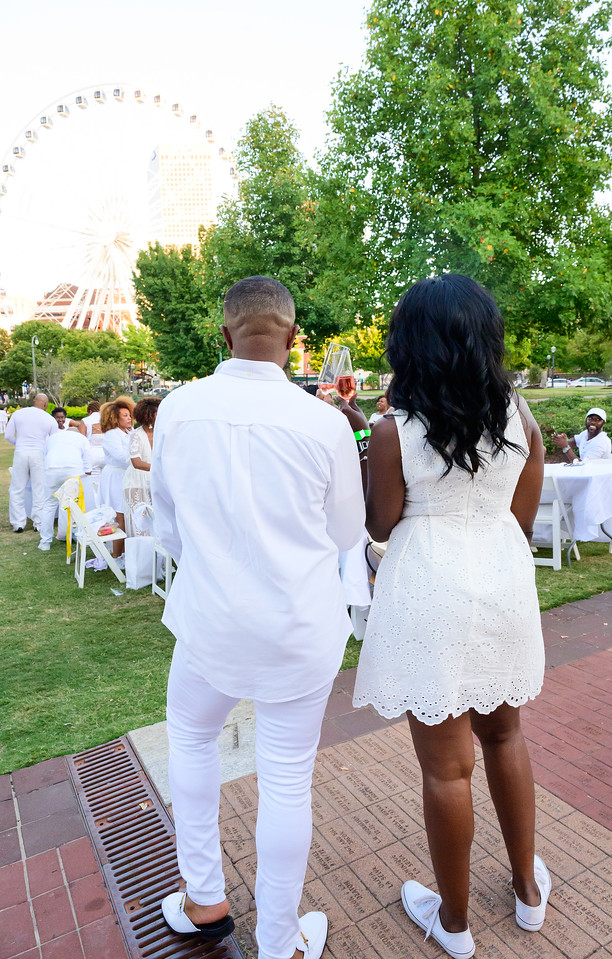 Our experience at Diner en Blanc Atlanta 2019 was one for the books. This year, this fabulous event was held at Centennial Olympic Park, in Downtown Atlanta. The city made the perfect backdrop, and the weather was beyond perfect. We walked into the lovely sounds of Orchestra Noir playing, aerial silk performers, and beautiful stilt walkers. Satchel and I opted to host a potluck-style dinner for our table, which proved to be a wonderful idea for the method to our madness.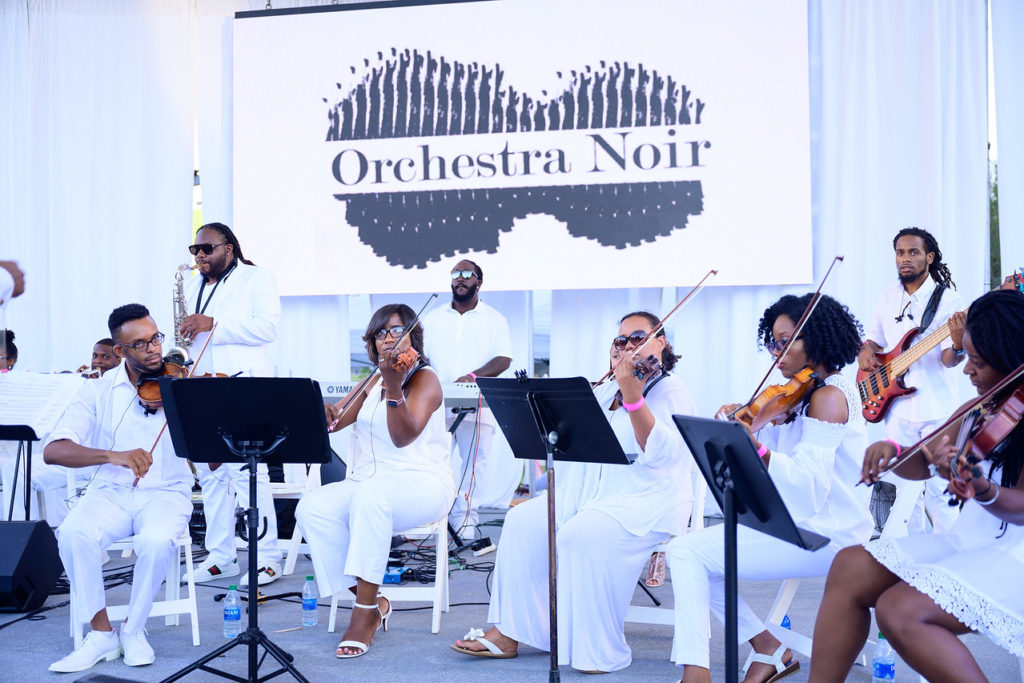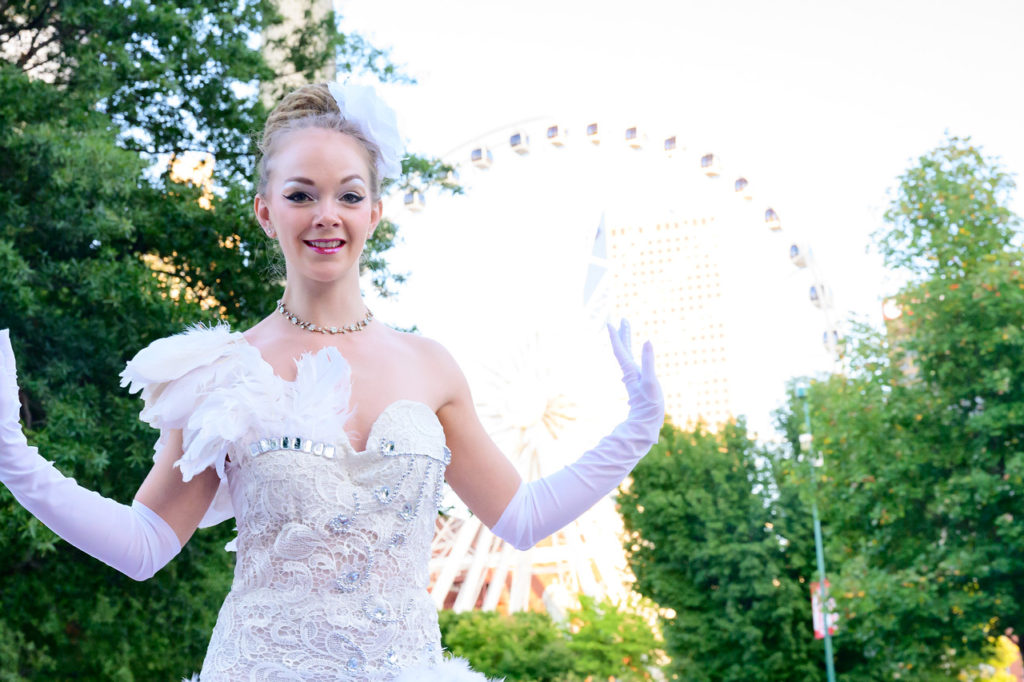 I am sharing five ways to host the perfect Diner en Blanc.

1. Attire
For this event, it was required that you wear all-white everything. There were no ifs, ands, or buts about it. The best thing about Diner en Blanc is that no matter how over-the-top or casual you want to dress, this is the event for it because the wardrobe is one of the things that makes this event so unique. This year I opted for a fun, white lightweight linen dress, and I paired it with white sneakers. I was chic and comfortable. The extra bonus was that I was happy, and I could comfortably dance all night. Next year I will most definitely be in chic sneakers again.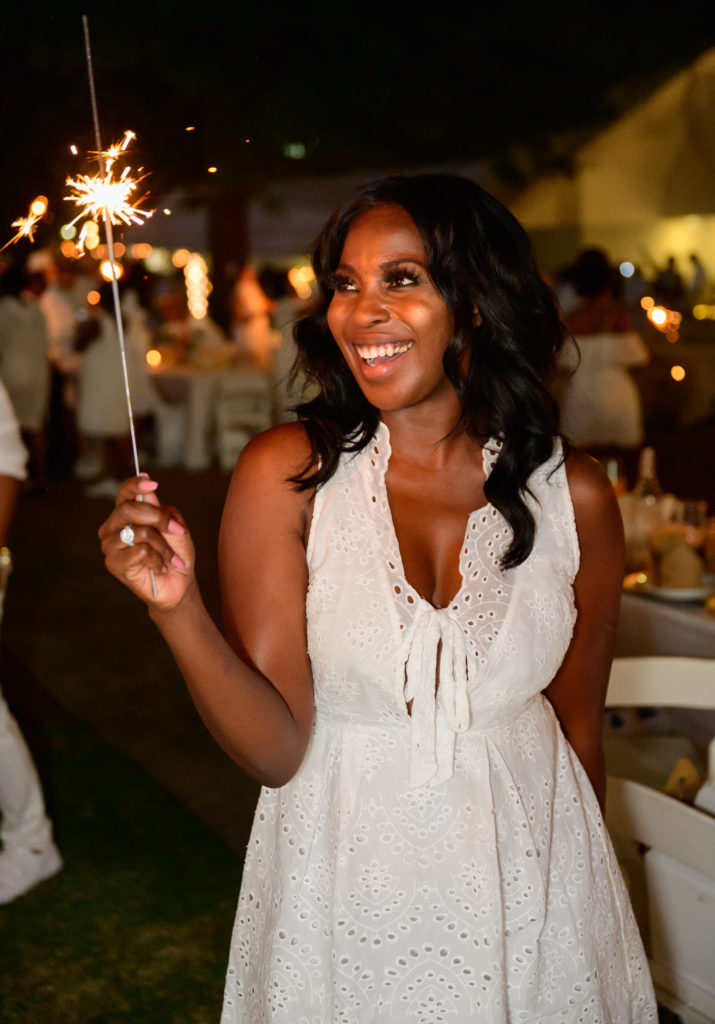 Tip: Make sure you are comfortable. The event is outside, and you want to make sure you're able to dance, eat, and have a great time in your clothing.
2. Transporting
There is a science to transporting food for Diner en Blanc. First, I would recommend parking as close as possible to the venue. Now, that may mean spending $20 or $30, but it's absolutely worth it. There is nothing worse than walking five or six blocks with food, tablesettings, and beverages. We parked across the street, which was $35, but the convenience was priceless.
Second, make sure that everything is securely packed. There is nothing worse than walking and something falls. I brought my portable dolly and loaded the majority of the items on it. I walked across the street to set up, which made my transport experience awesome.
Tip: Wear comfortable shoes to transport and to unpack your items. When finished, throw on your heels, baby!
3. Food
Whether it be a dish or drink, everyone attending was in charge of bringing something. We had a smorgasbord full of delicious food options, and our squad's cooking skills were superb. We were lucky to have had Chef Razia Sabour to create a great deal of the food and ensured our foodscape was A1.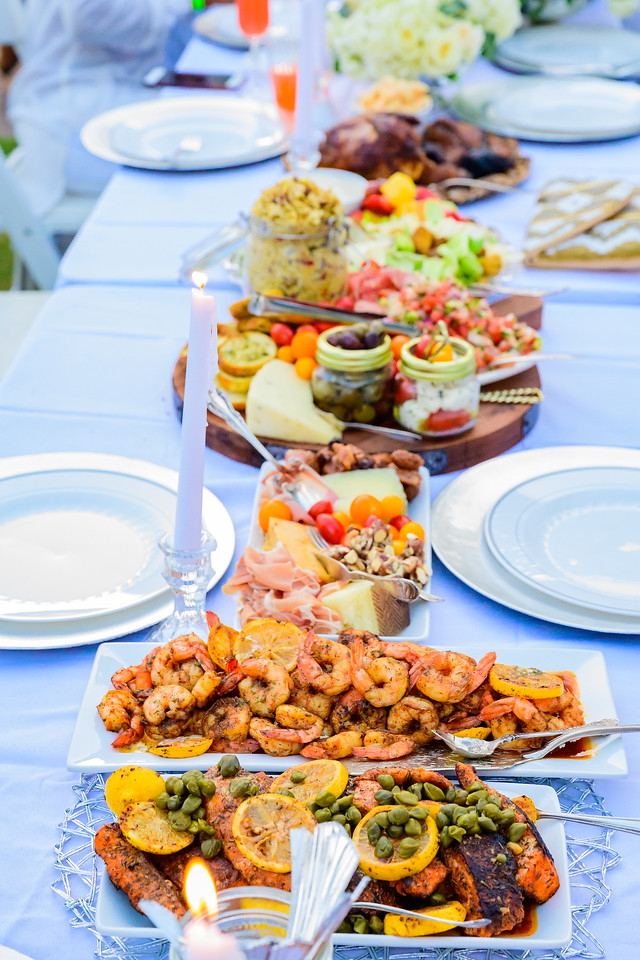 Everyone loved the menu, and I can't stop raving about how awesome our menu was. Our menu included: brisket, charcuterie and cheese board, salmon and shrimp, lemonde, ceviche, fruit salad, Caesar salad, and orzo salad. When creating your menu, make sure that what you create is just as tasty chilled as it is warm, since the event is held outside, or it may take time to commute to the venue; not to mention that you then have to setup.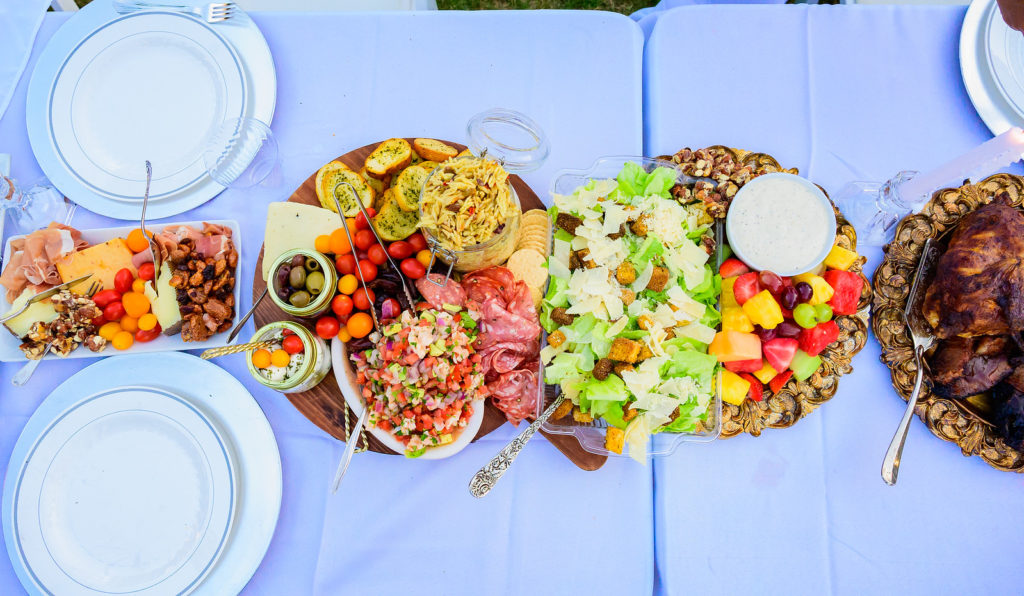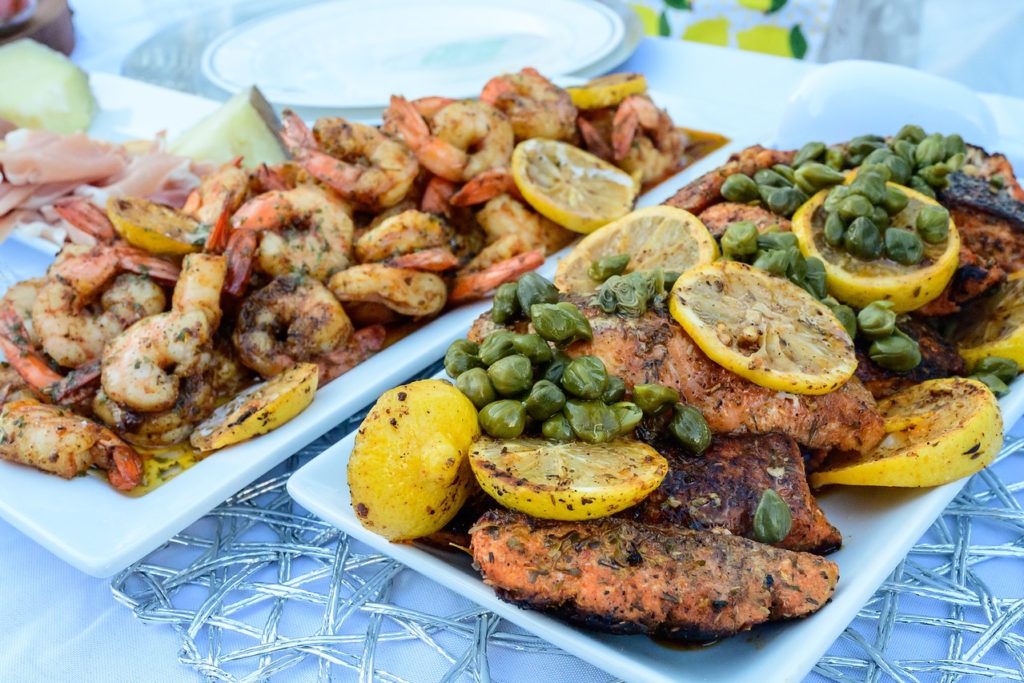 I liked how our menu had a vast variety for the tastebuds. Some foods that would be awesome for Diner en Blanc would be shrimp cocktail, sandwiches, fruit salad, cheese platters, wraps, salads, salmon, and crab toast. Also, there are several markets where you can pick up premade picnic baskets, or you can hire a chef to prepare your table. No matter what you choose, make sure your menu is fabulous.
Tip: Make sure you have a clear list of who is in charge of what. Also, make sure that someone is in charge of bringing napkins, silverware, trash bags, and hand sanitizer.

4. Tablescape
I was in charge of the tablescape. My florist was out of town, so, of course, this became an Eating with Erica do-it-yourself project, which turned out pretty fantastic, in my opinion.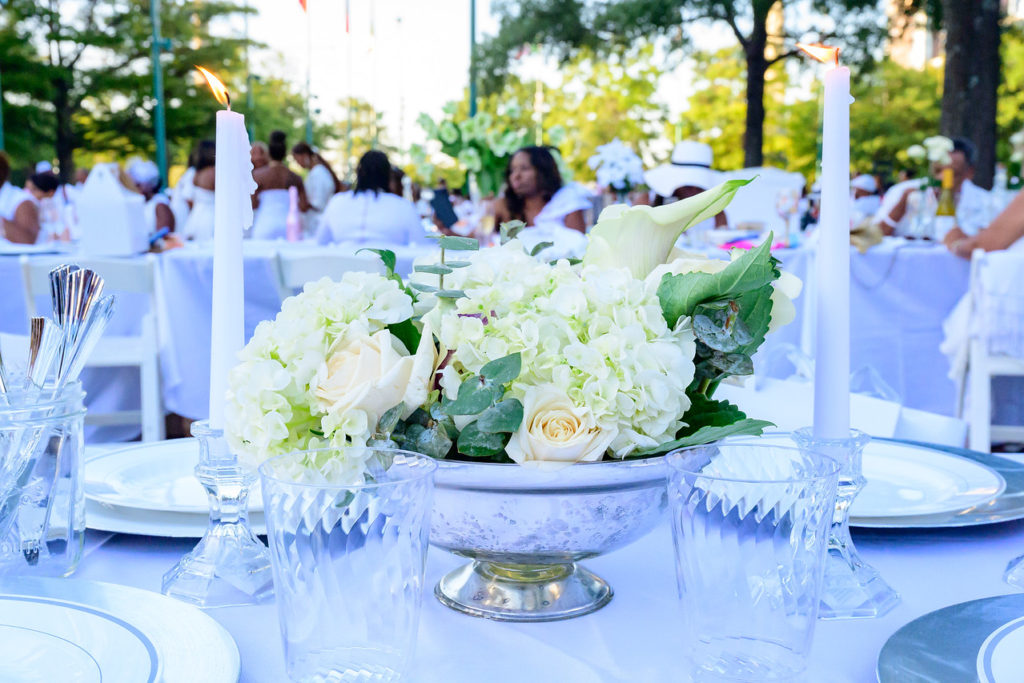 Since this was my first floral arrangement, I kept it simple. I picked up my flowers from Trader Joe's and opted for lots of greenery, white roses, and white hydrangeas, and I purchased my metal containers from the well-known craft store, Michael's. I wanted some height on the table, so I selected tall candlesticks. I also opted for table chargers to ensure that the table had a formal look during dinner.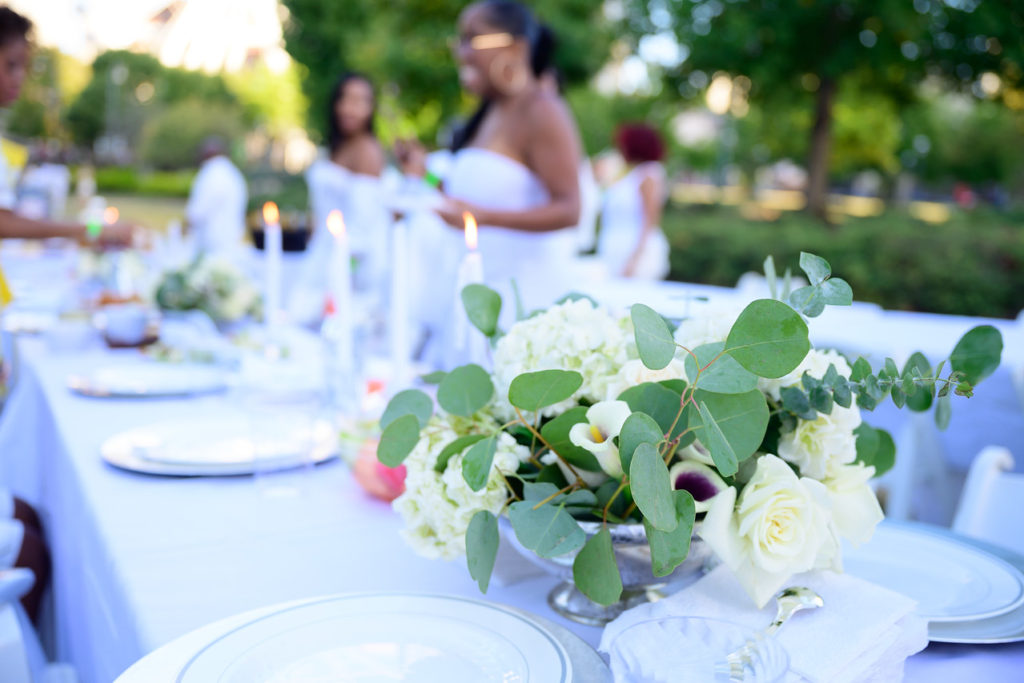 Tip: Make sure to bring a peppermint or a eucalyptus candle for your table to keep mosquitoes and bugs away.
5. Friends
Your tribe determines your vibe. I am lucky that Satchel and I both know some very awesome humans. The energy at our table was unmatched. Everyone was kind, fun, and fabulous. Looking at our table, you would have thought that we had known each other for years instead of meeting each other five minutes before dinner. Make sure you dine with people who have a good vibe because it will either make or break your experience.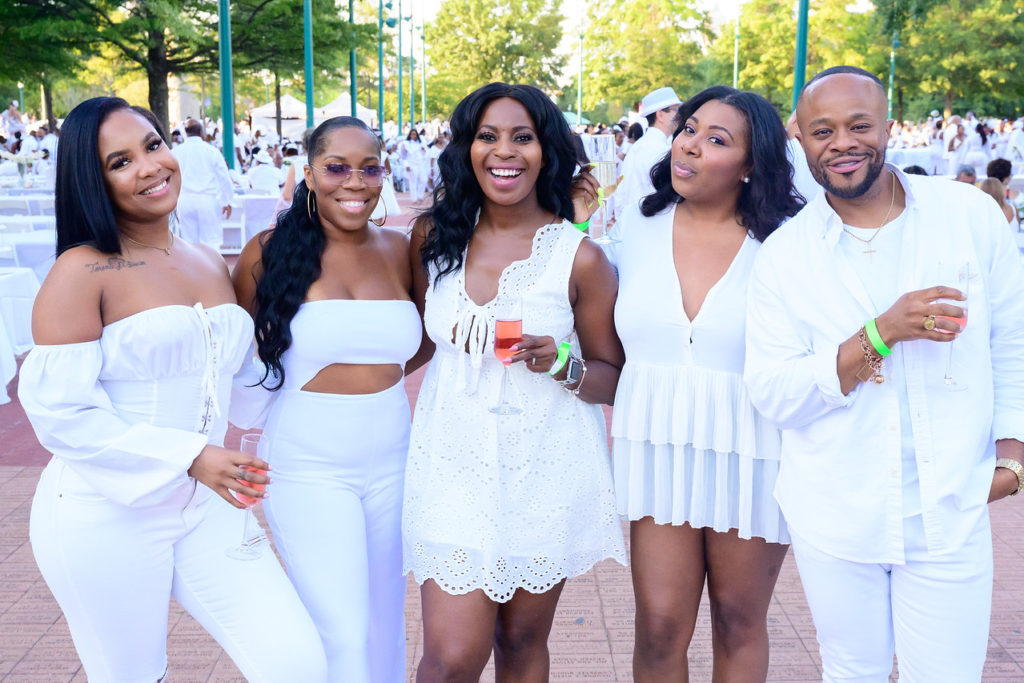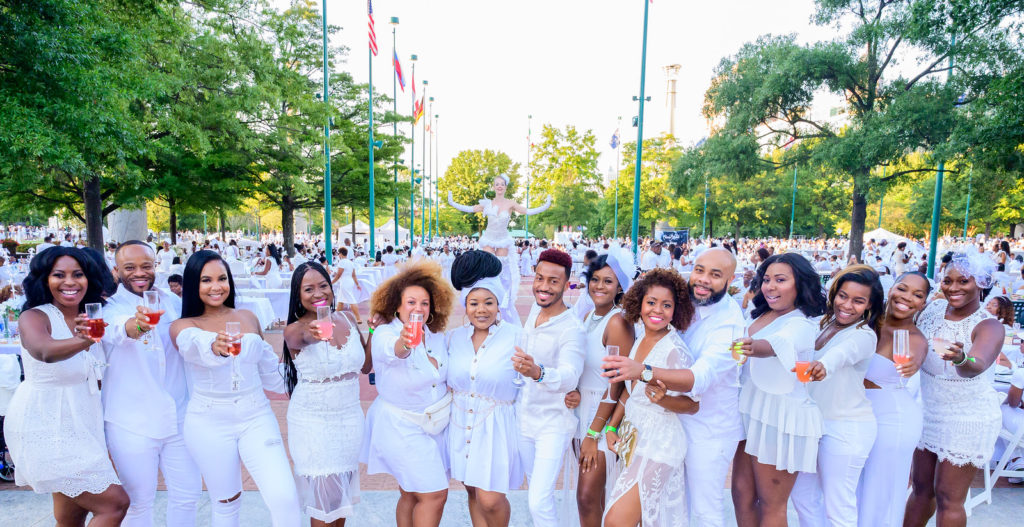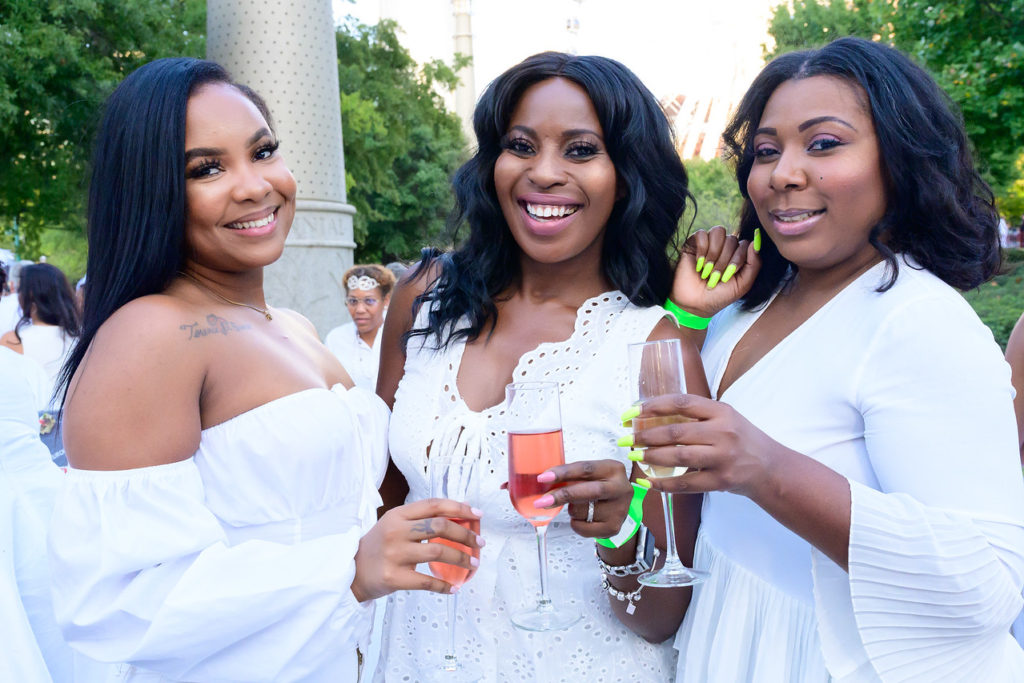 Tip: Make sure your table is filled with good vibes and energy. If your guests don't know each other, create an icebreaker that will introduce everyone to each other.
I had a great time at this year's Diner en Blanc. Check out the behind-the-scenes photos to get a taste of my experience. I am looking forward to dining next year. Stay tuned for updates for the 2020 Diner en Blanc.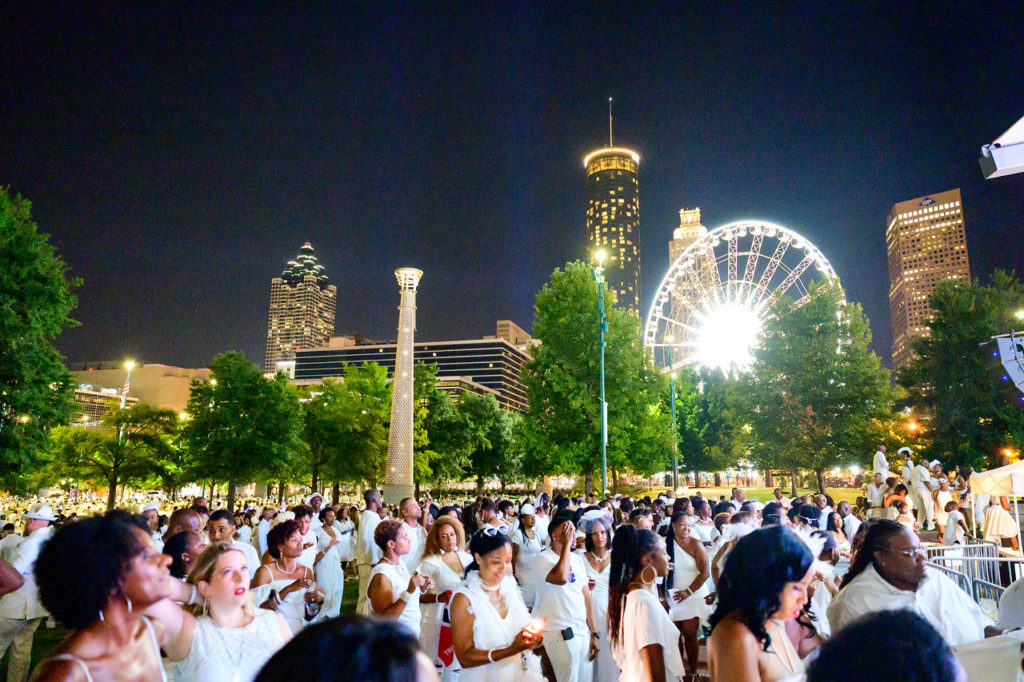 Photos By: @jsphotographyatl