Situated just across from Phipps Plaza in Three Alliance Center is Mission + Market. California-inspired in both its style and fare, the modern, airy atmosphere takes you right out of the city and into West Coast whimsy.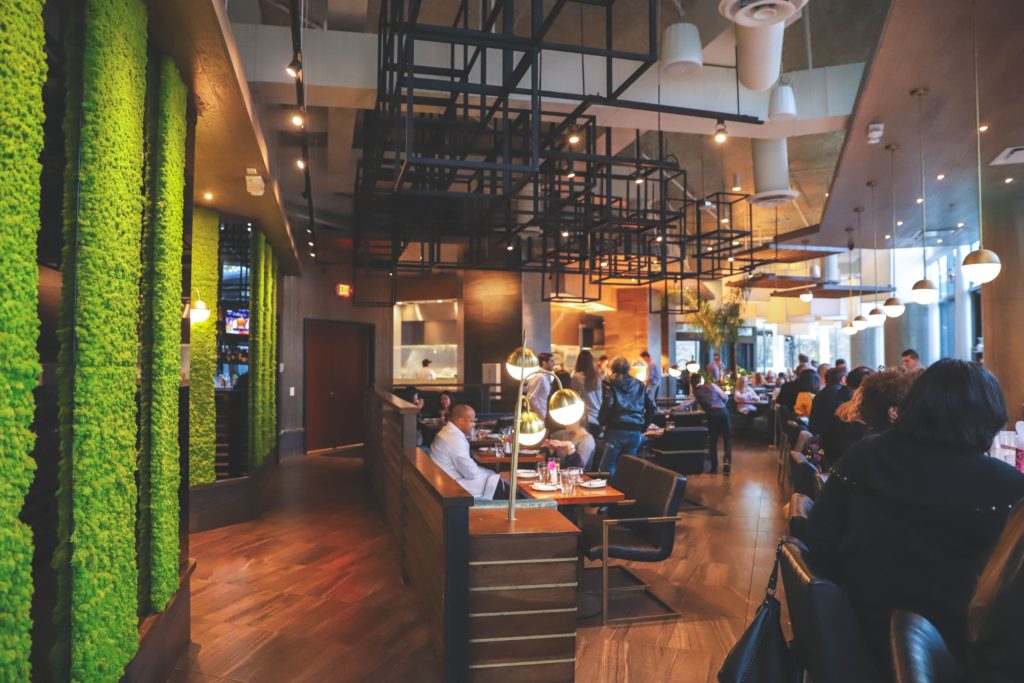 With a large, open dining room as well as a gorgeous outdoor patio, Mission + Market can suit anyone's fancy. Offering lunch, mid-day bar bites, dinner, and weekend brunch, you will find seafood dishes galore as well a selection of American classics.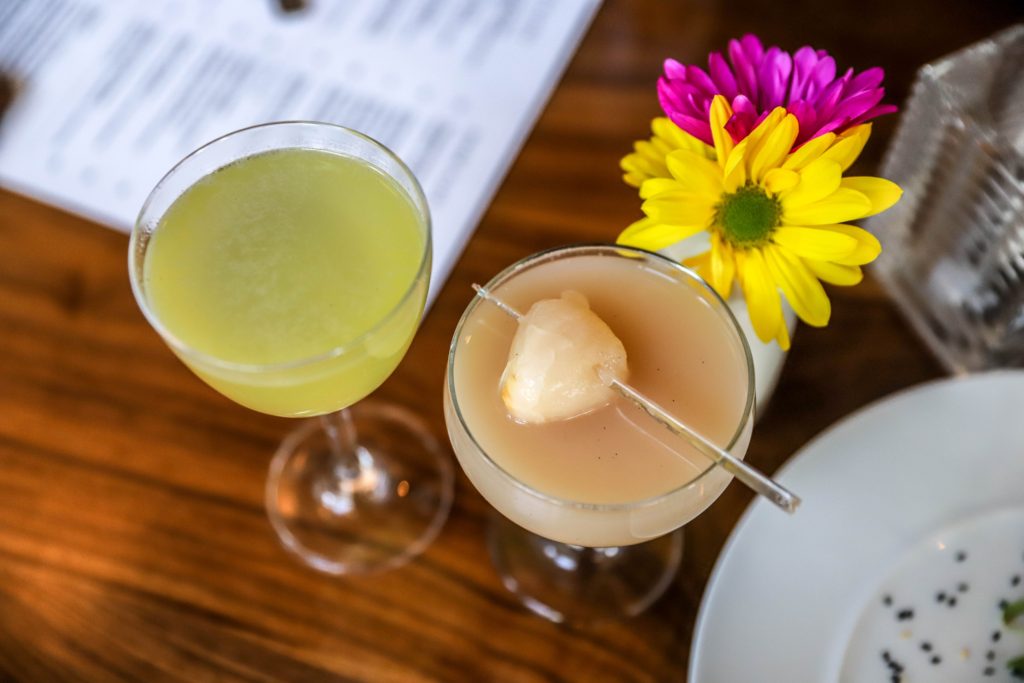 To begin, we sipped on the "Do the Lychee" (Grapefruit Rose, Lychee, Vanilla, Lime) cocktail as well as "The Word" (Gin, Saint Germaine, Yellow Chartreuse, Lemon, Thai Basil). Both were as flavorful and refreshing as can be – almost tasting like a sip of a flower, in the best way possible.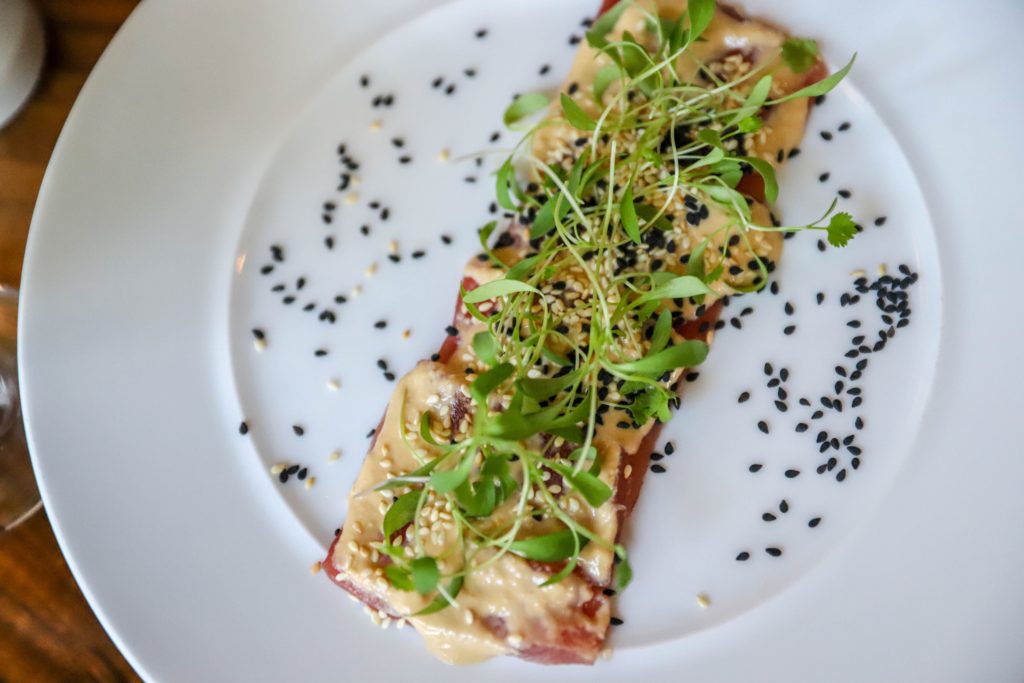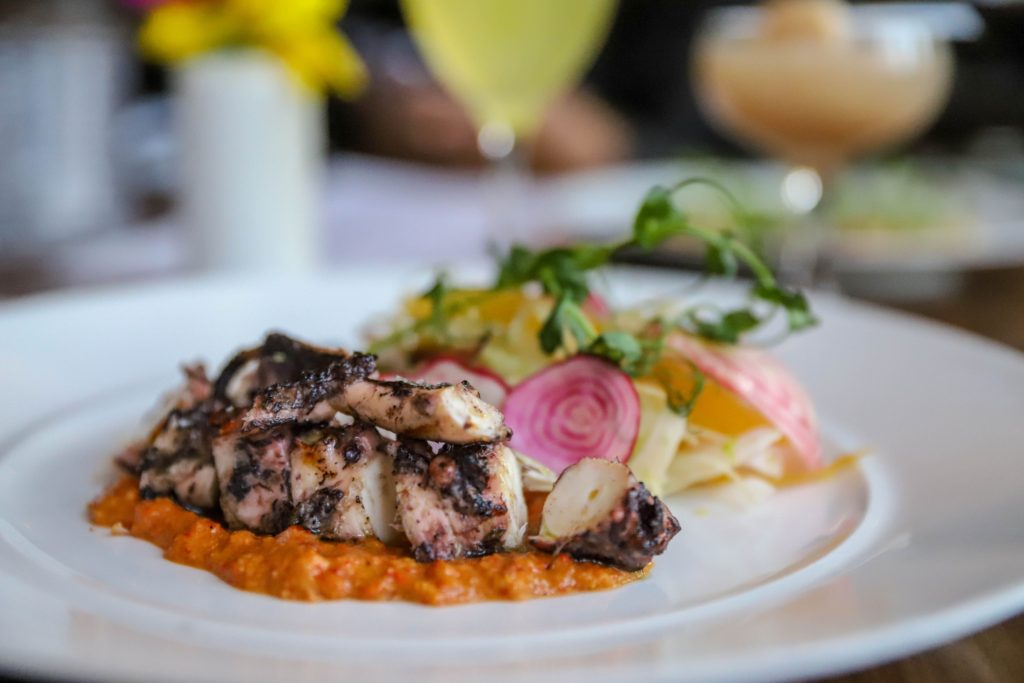 To pair with our cocktails, we tried the Albacore Chu Toro, the Grilled Spanish Octopus in a Hazelnut Romesco sauce, and Market Lettuces. Equally fresh and satisfying, we were pleased but not yet stuffed – which is a good thing!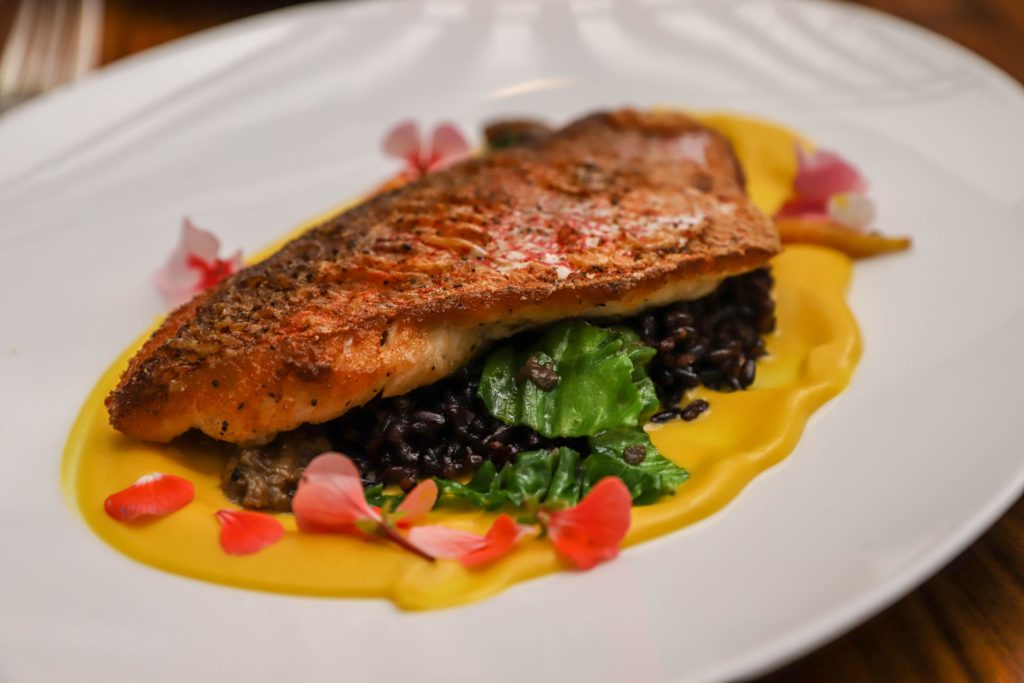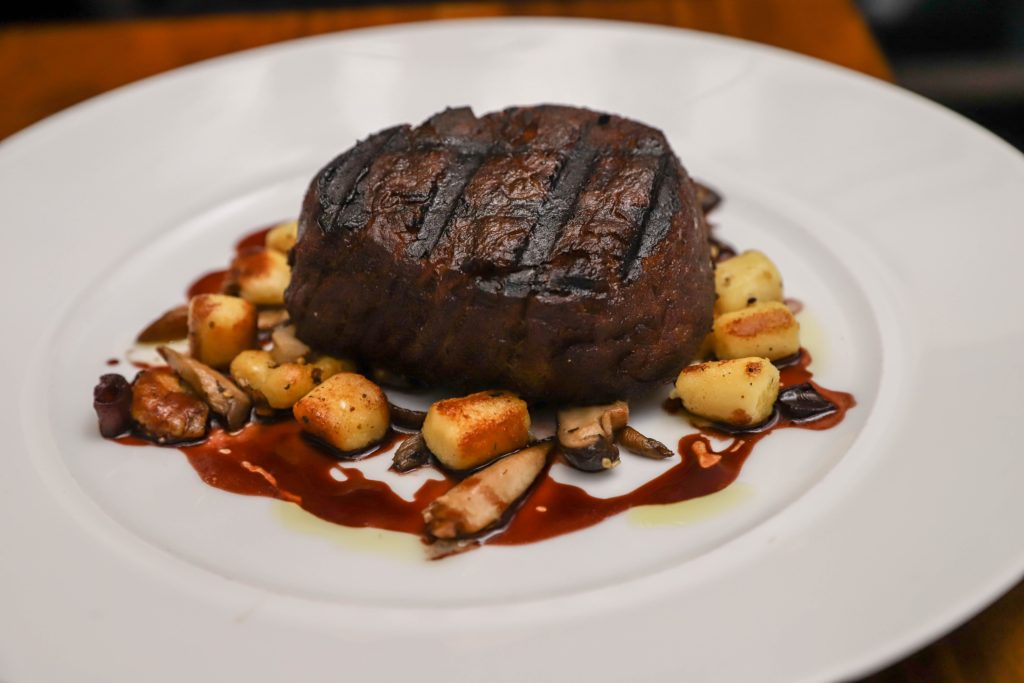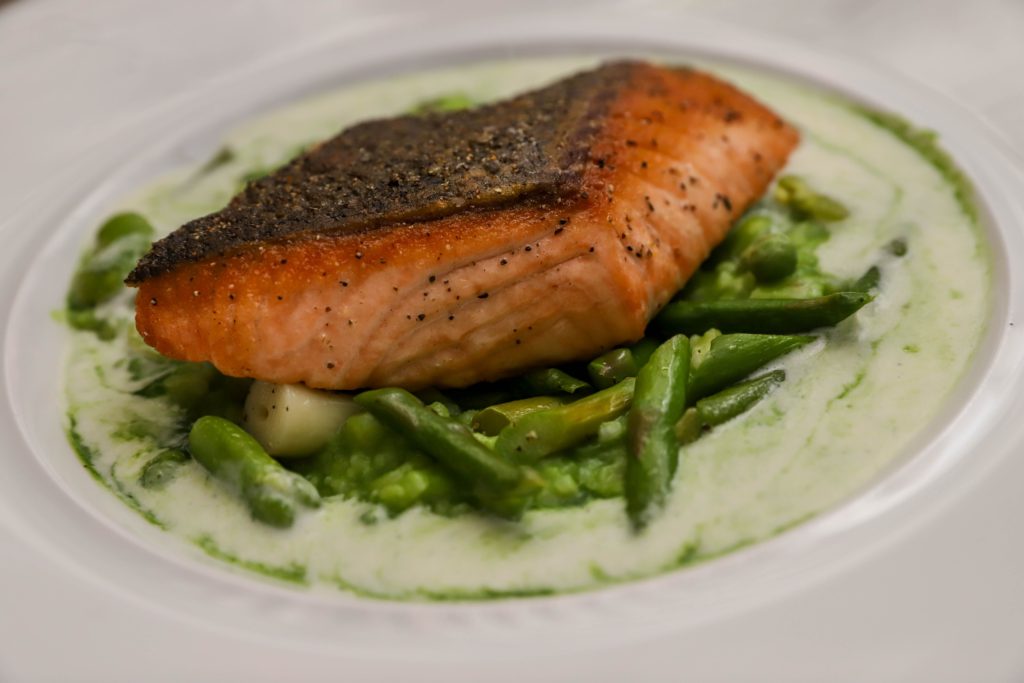 On to the mains, we went for two recommended dishes: Oven Roasted Loch Duart Salmon and the Center Cut Filet. Both grilled to perfection, we were impressed with how tender and delectable both dishes truly were. Absolutely delicious!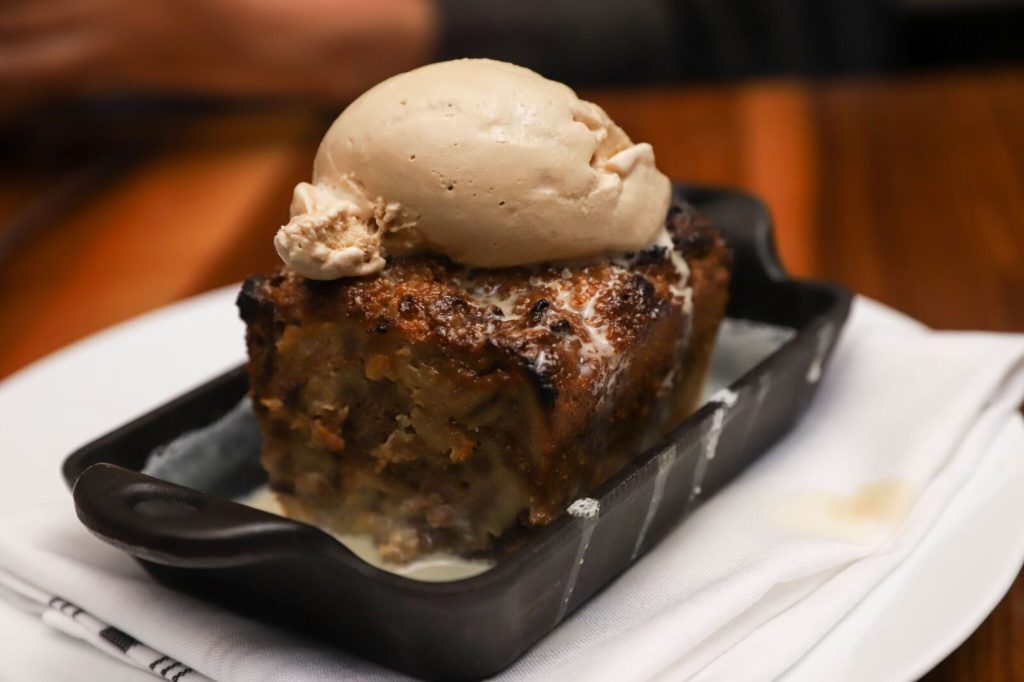 Lastly, we indulged in desserts and were so pleasantly surprised to find out that Mission + Market partners with Jeni's Splendid Ice Creams to curate some very sweet treats. I mean, dream come true! Warm, caramel bread pudding topped with a caramel Jeni's Ice Cream as well as a berry ice cream dessert topped with Jeni's Brambleberry Crisp…they were both to die for.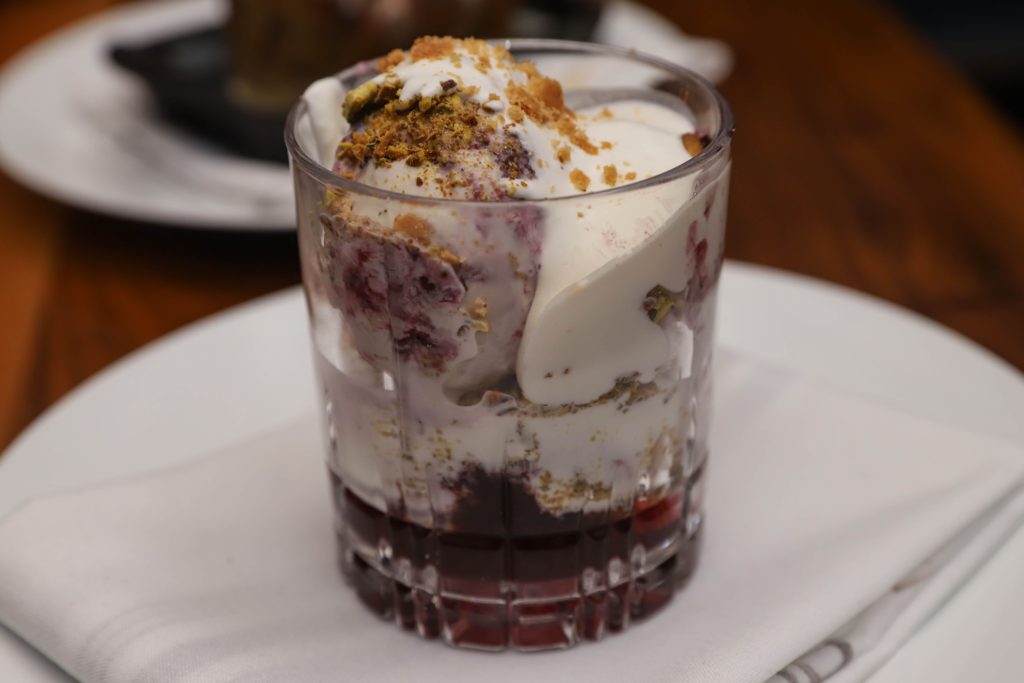 Next time you're looking for a swanky spot to enjoy an authentic, West Coast inspired meal that will temporarily transport you out of Atlanta traffic and into a beautiful coastal atmosphere, keep Mission + Market in mind.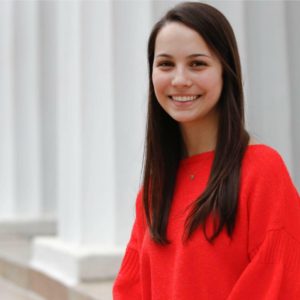 Ellie is a senior at the University of Georgia studying Advertising. She considers herself a bagel connoisseur, but enjoys trying any and all restaurants around Atlanta.