As a woman on-the-go, I am always looking for ways to make my life easier and save time.  It seems that there's never enough hours in the day. There is always something that needs to done or something that is overdue.  Just last week I was running errands; however, as I pulled up to my home, I said to myself, "I forgot to stop by the store," which was followed by a very long eyeroll.
I was completely over the day.  To be honest, the day had gotten the best of me.  I had gone to the gym, stopped by the Post Office, filled up my gas tank, had three meetings, and did I mention fight Atlanta traffic for over an hour?  The last thing I wanted to do was reverse out of the driveway, a second time, to go to the store. The items I needed weren't imperative or a matter of life or death; however, they were items that were needed for the house.

You know how you have only two more good sprays of dry shampoo, or you are running out of your favorite house cleaner, or the Airwicks are low, or you are hosting friends this week and you're making pasta.  You have the spicy Italian sausage, but you need noodles and sauce?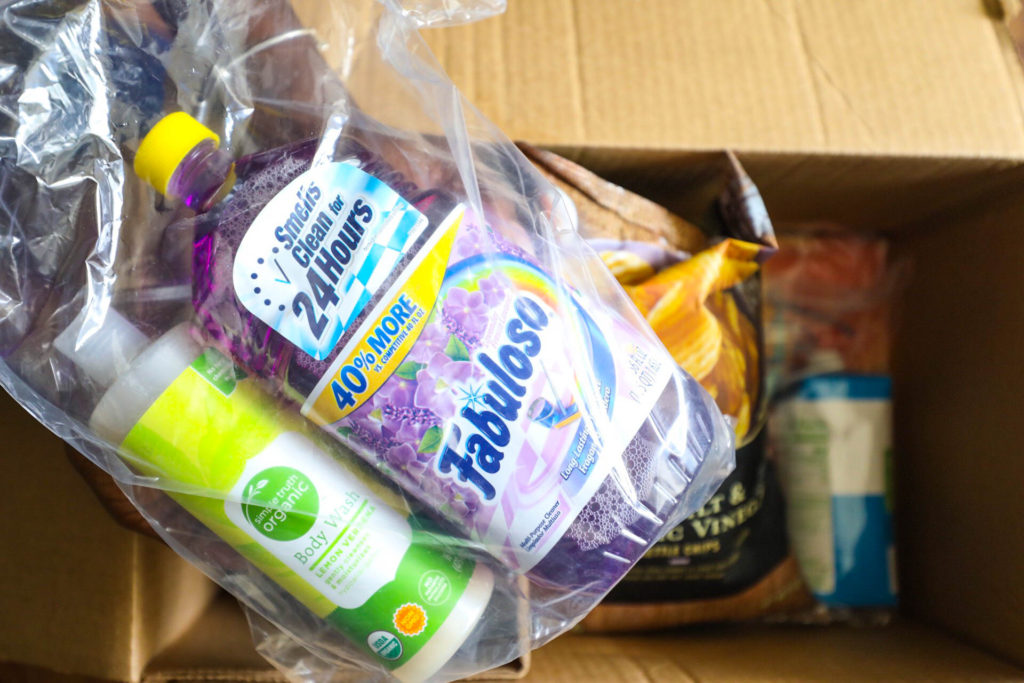 Did I head to my nearest Kroger and pick up the items I needed?  I absolutely did not. I went inside my house, poured myself a glass of wine, and ordered all the items I needed and more online via Kroger.com!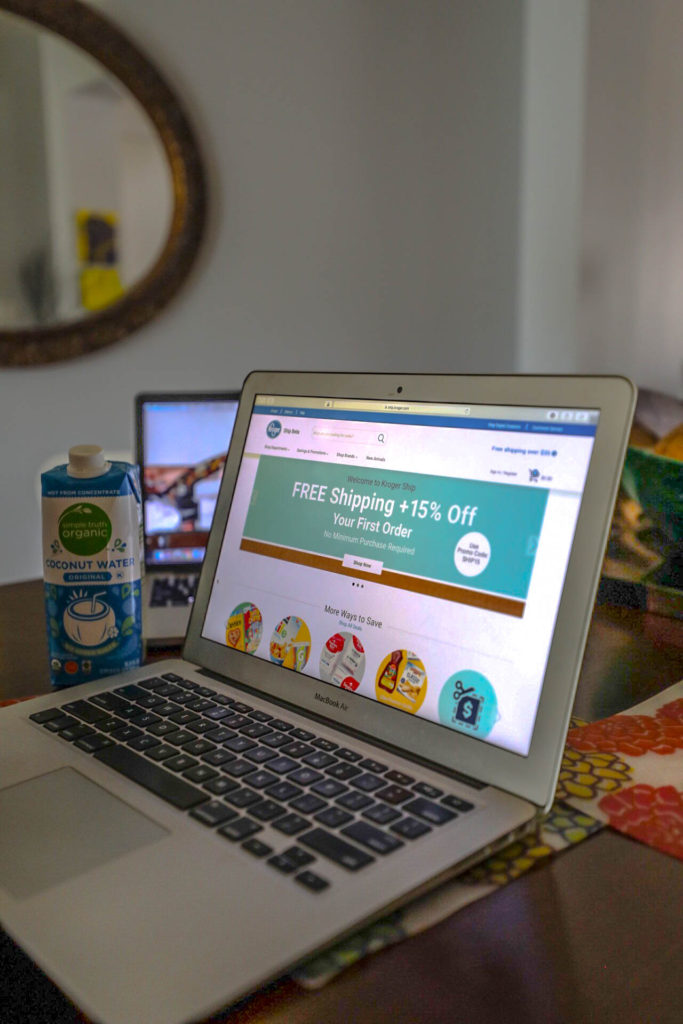 What I loved most about ordering online is that there are so many options.  Everything I needed was available. The process was seamless. I ordered everything on my list, and I had the option for delivery.  The choice is yours to either have your items overnighted or you can receive your order in two days. None of the items I needed were imperative, so I opted for the FedEx standard two days.  I was thrilled that I was able to use my Kroger Plus card at check out. I can never have too many gas points.
Immediately after placing my order, I received confirmation my order had been received and that my order was being shipped.  Just like that, my order was received and delivered to my front door.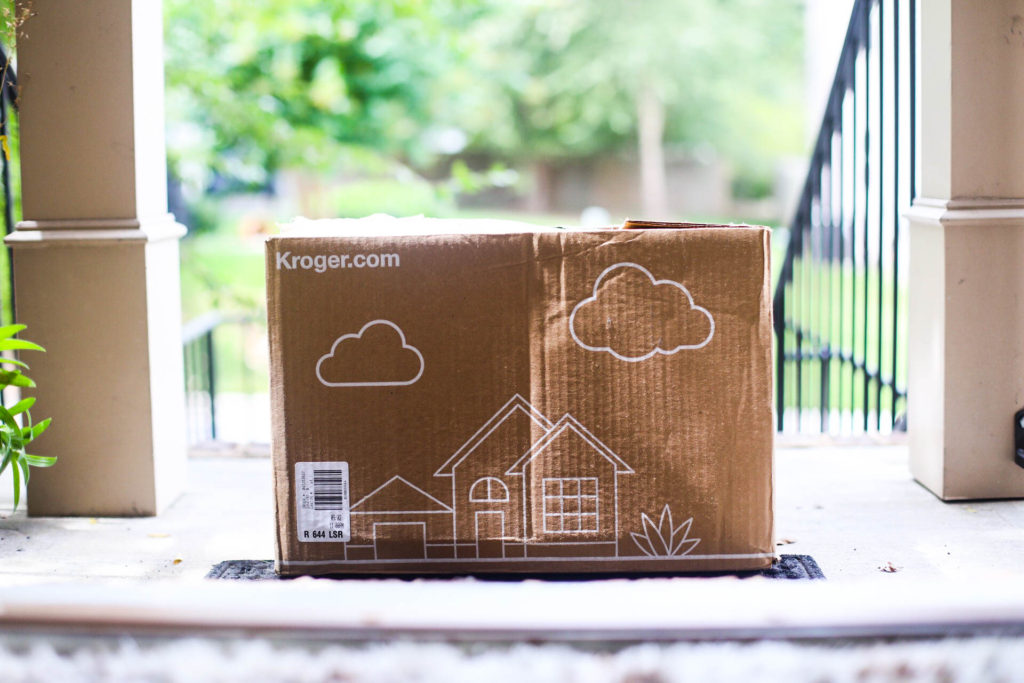 When my box arrived I really appreciated how everything was wrapped and organized. There was no chance of my cleaning products or bath gel leaking or spilling. The box arrived with dividers to separate all items. My La Croix water at the bottom my chips and kcups weren't crushed or bent due to shipping. Everything arrived perfectly.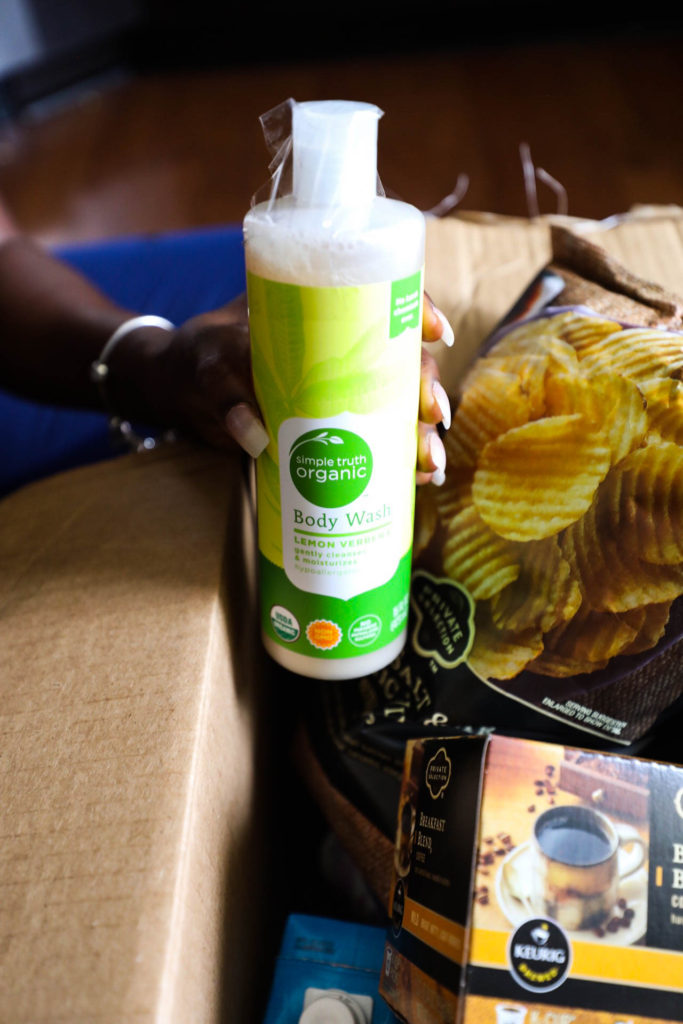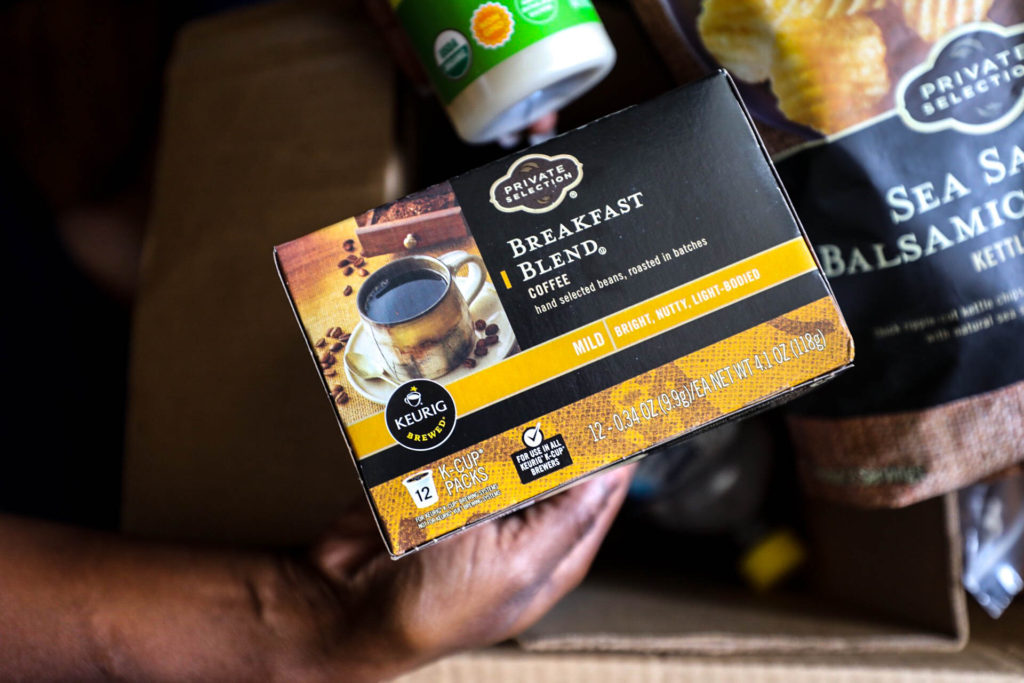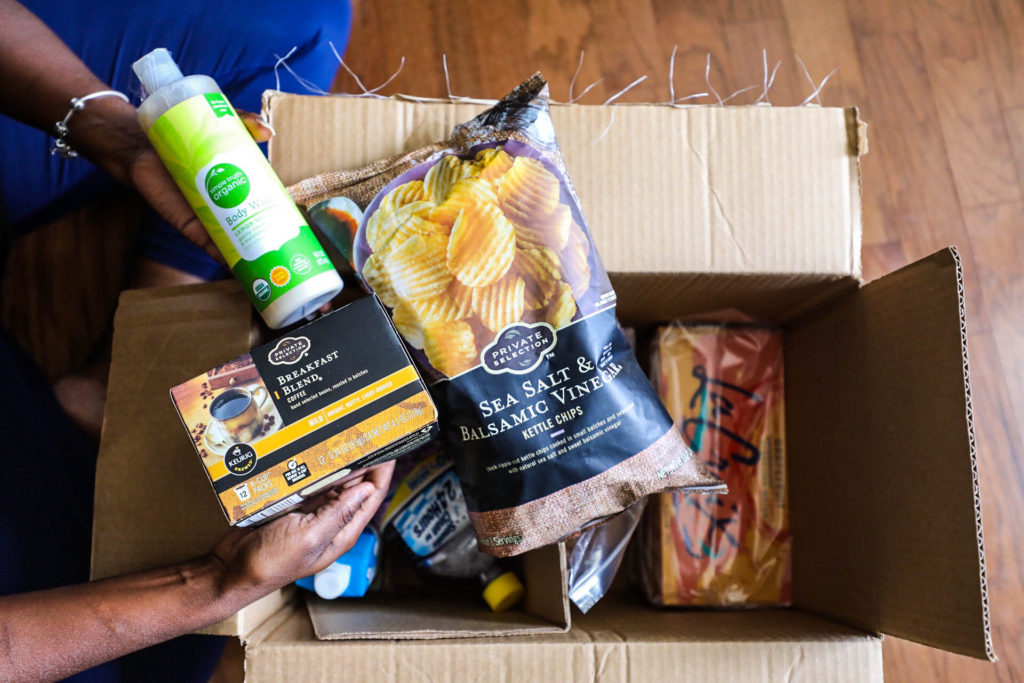 I saved myself from fighting traffic, and I was able to do other things instead of spending time at the market.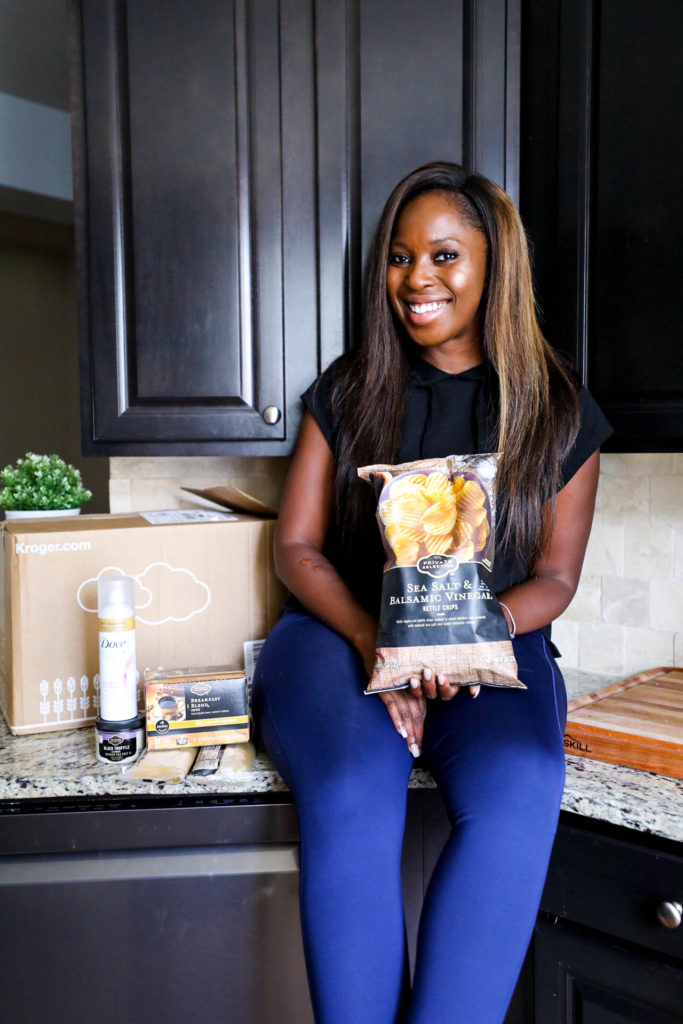 Click here to try it yourself: http://kroger.com