Fun fact about me:  One of the first things that I learned how to make was quiche.  What I love about quiche is the base concept, which is quite simple: eggs, heavy cream, salt, and pepper.  Then, whip it up, pour mixture into a pie crust, and you're good to go.  What makes a good quiche stand out are the freshness of eggs and the crust.  There are several variations to quiche.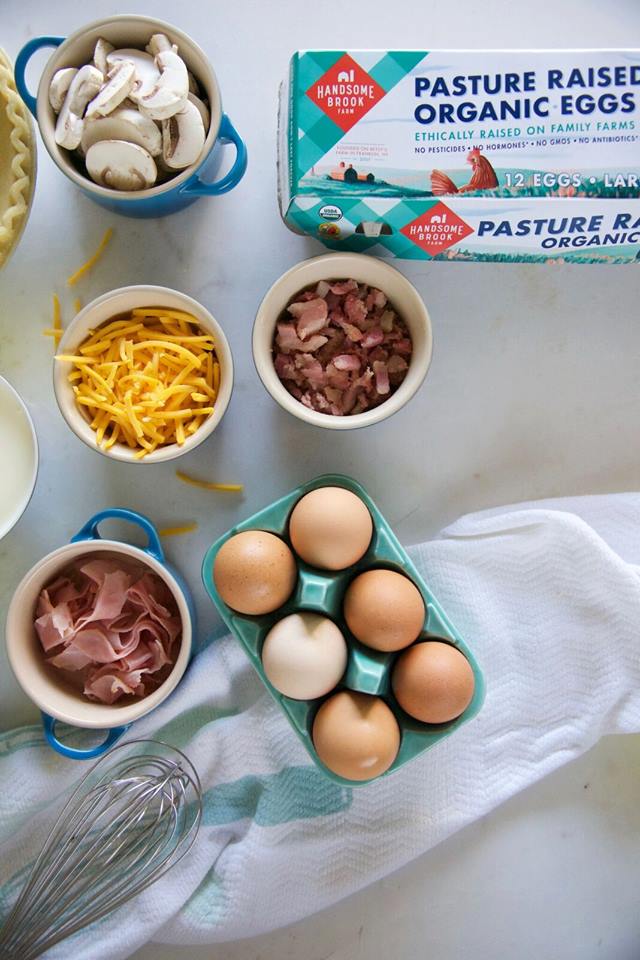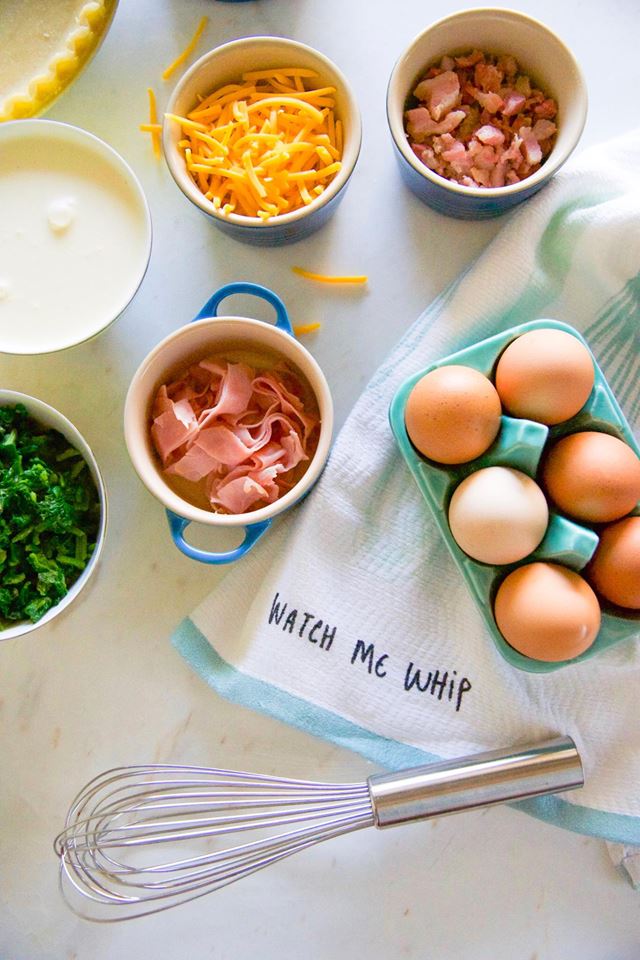 On this particular day, I decided to make a quiche using Handsome Brook Farm Eggs, spinach, ham, mushroom, bacon, and cheese.  I chose Handsome Brook Farm Eggs because they are USDA certified organic and pasture-raised.  When I am cooking for my family, I want to make sure that I use the freshest ingredients.  This brand's eggs have no pesticides, no hormones, no GMOs, and no antibiotics.  A Handsome Brook Farm egg has the most beautifully colored yolks of a rich golden'y-orange color. You can experience Handsome Brook Farm eggs yourself. Click link to locate these amazing eggs near you: http://www.handsomebrookfarm.com/find-us/. Also, stay in the loop with all things Handsome Brook Farms Eggs: http://www.handsomebrookfarm.com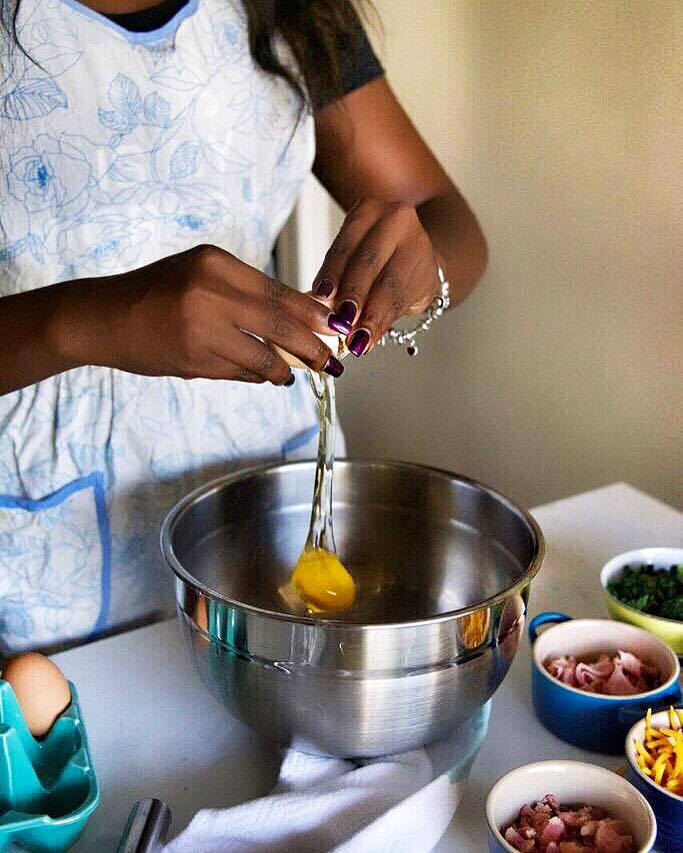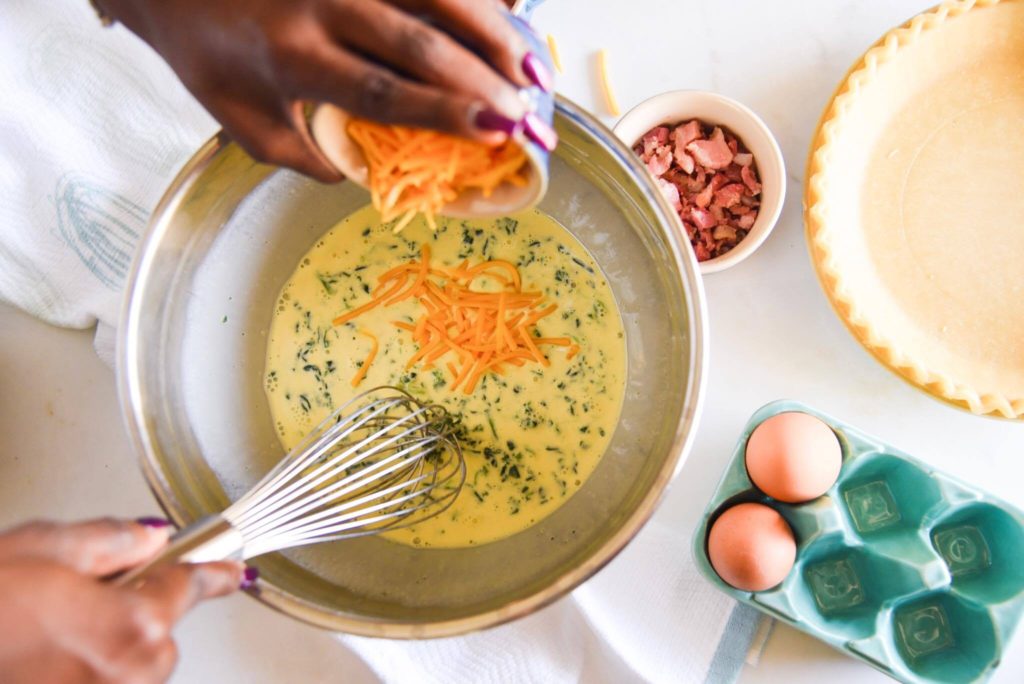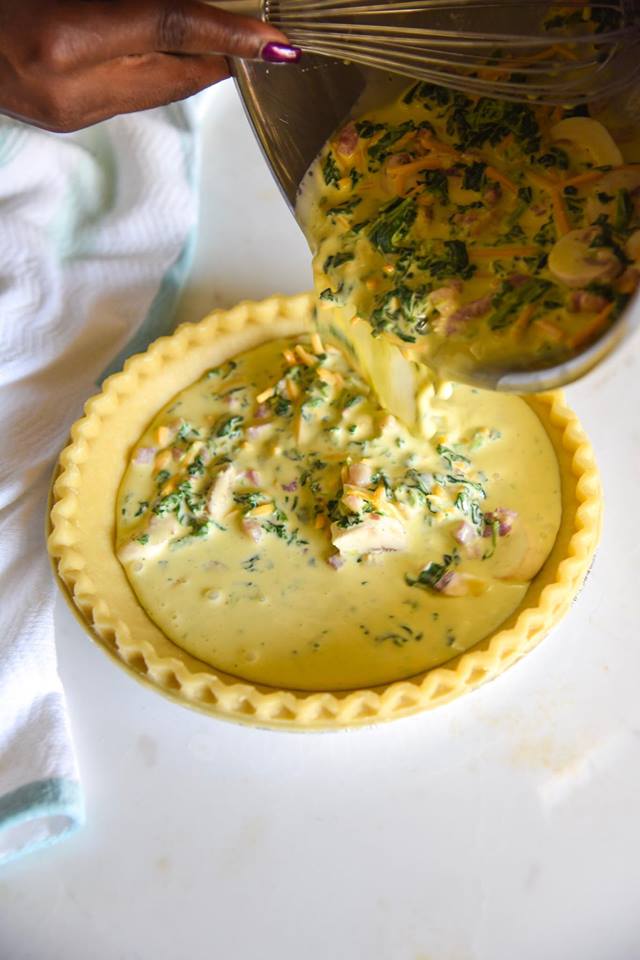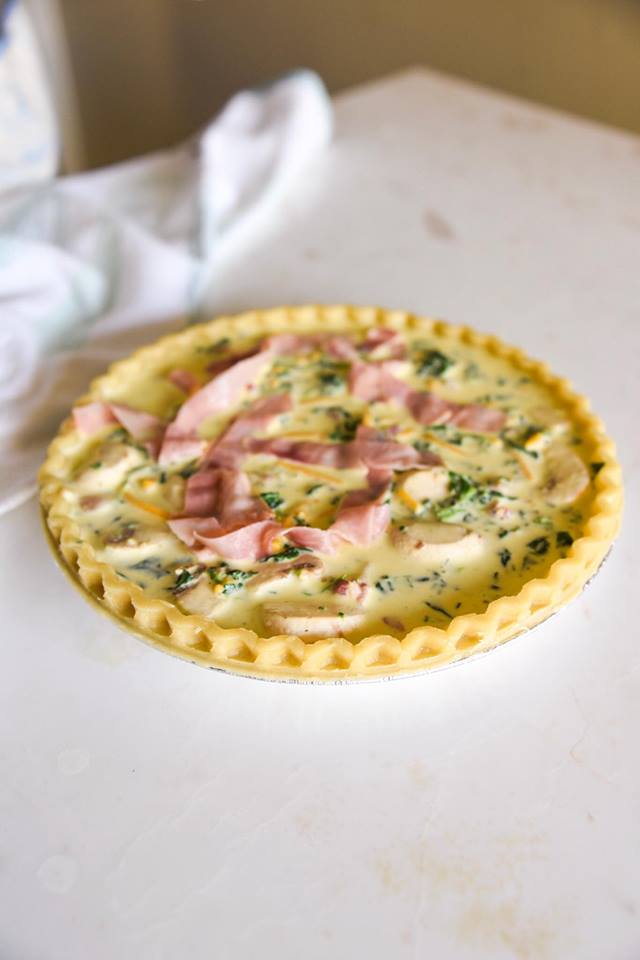 Of course my quiche creation was a hit!  My family most definitely loved it.  I am sure you will love the simplicity of this recipe and its delicious outcome.
Bon appétit!
Spinach, Bacon, Ham, Mushroom Quiche
Servings: 6/Cook Time: 1 hour
Ingredients:
1 frozen pie crust deep dish
1 Tbsp butter
1 medium yellow onion, finely diced
1/2 cup diced pancetta
4 Handsome Brook Farm Eggs
3/4 cup half and half
3/4 tsp kosher salt
1/4 tsp black pepper
1 1/3 cup  shredded mild cheddar
1/2 10oz box frozen chopped spinach, defrosted
Salt
Pepper
Steps:
Preheat oven to 375 degrees F.
Cook pancetta and set aside.
In a medium mixing bowl, add eggs, and half and half, and whisk to combine.
Add salt, pepper, mushrooms, spinach, cheese, and pancetta.  Stir to combine.
Remove frozen pie crust from freezer and pour egg mixture to pie crust.
Sprinkle top with remaining 1/3 cup shredded cheese and add ham.
Bake quiche for 40-45 minutes, until top is golden brown.
Remove from oven and let rest for five minutes or so.
Cut and serve.