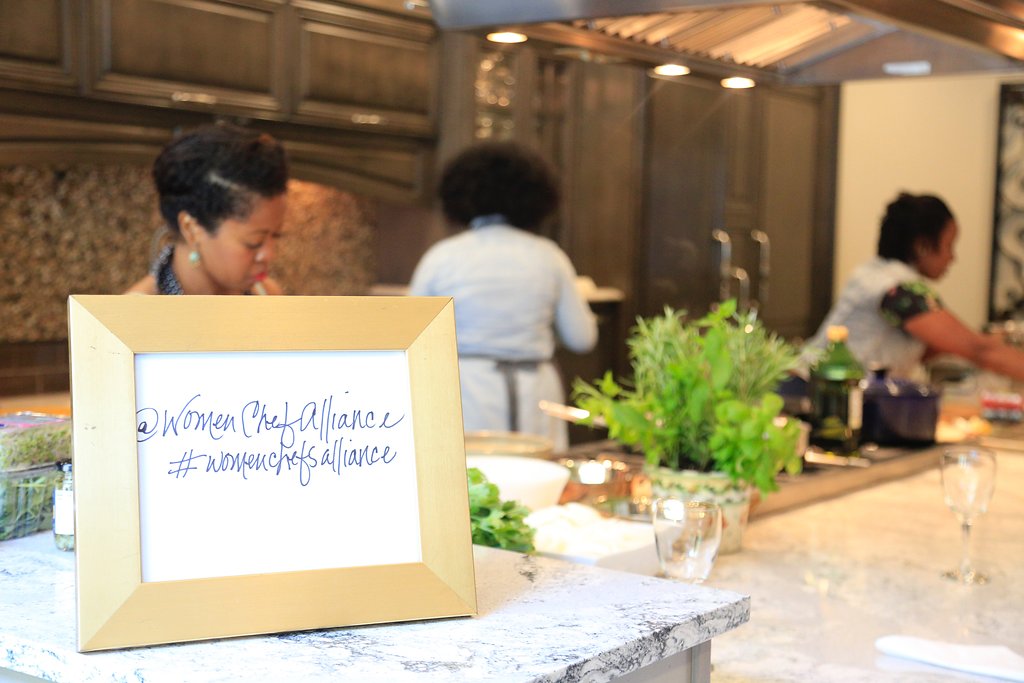 "Girls compete with one another. Women empower each other."
Recently, I was fortunate enough to be a guest of the Women Chefs Alliance for their new monthly tasting. An organization founded by three women who were being offered reality tv spots. The chefs wanted a place for themselves where they were able to cook the food they enjoyed, and have a haven in a line of work that is not known for promoting and praising either women or people of color. Founders Razia Sabour, India, and Rosecleer-Marie are poised to be Atlanta's hottest meal ticket in 2018, and I was lucky enough to have a meal that I'm still thinking about one month later.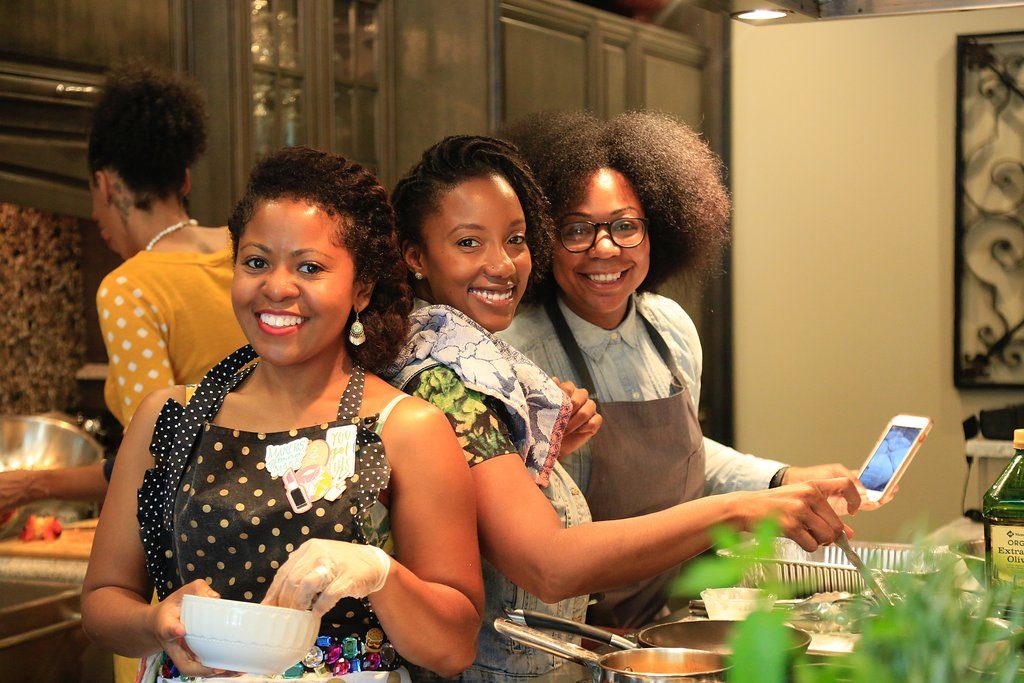 Our first course was what I later called The Nested Salad, by Chef Raz. I could have eaten about 100 portions of this and it would have been the best day of my life. On a bed of purple potatoes and angel-hair thin onion rings and greens was the most perfect deviled egg and piece of fried chicken, drizzled with lemon-tarragon dressing and Crystal Hot Sauce. I am obsessed with Raz's dish: it was an epic blend of textures and seasoning and it was really just the right amount of everything, perfect bite after perfect bite.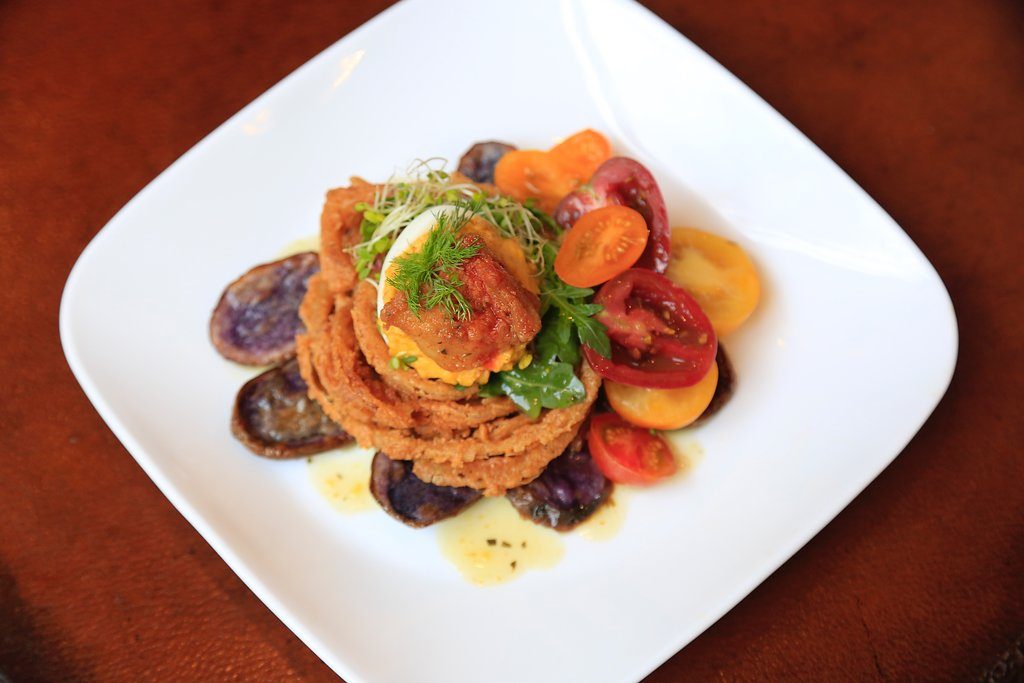 If this meal had been a Top Chef episode, Chef India would be the avant garde chef, whose tricks and techniques make food that looks amazing, but leaves the viewer wondering if it could possibly taste as good as it looks. Rest your mind; if Chef India is helming the dish, it will taste better than it looks. The smoked tuna shrimp poke (think sushi without the rice) had a chopped tartare-like presentation, served on a oyster half-shell with soy sauce "caviar." It was dressed with a lovely blend of umami flavors, and the taste and texture were a  super-interesting blend of smoky (portable smoke gun for the win!), sweet, and even crunchy.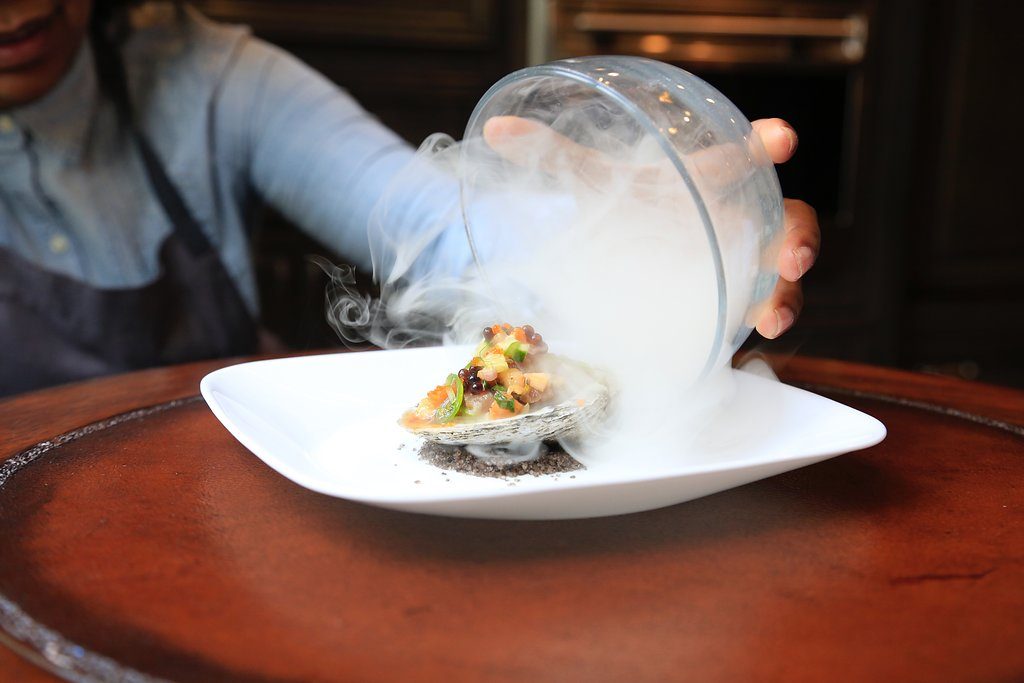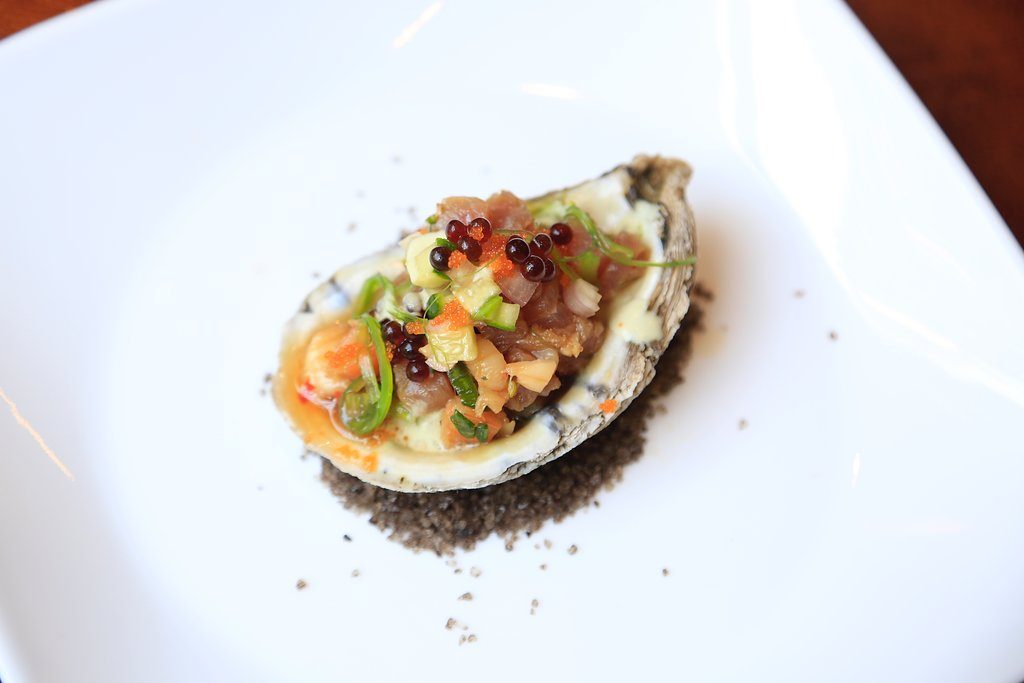 The main course, by Featured Guest Chef Ta-Tanisha Snead, featured a surf-n-turf that would be at home on the menu of any black-tie summer dinner. A horseradish and sun-dried tomato-rubbed steak was paired with a tempura-fried lobster tail and drizzled with garlic bearnaise, and served over a gorgeous seasonal salad of raw corn, tomatoes, and cabbage. The steak was cooked perfectly (I might have done a Snoopy dance over it) and the lobster fried so that it was crispy and juicy, but never greasy. The salad added a lovely crunch to the dish, and really just celebrated summer flavors in a creative and innovative way.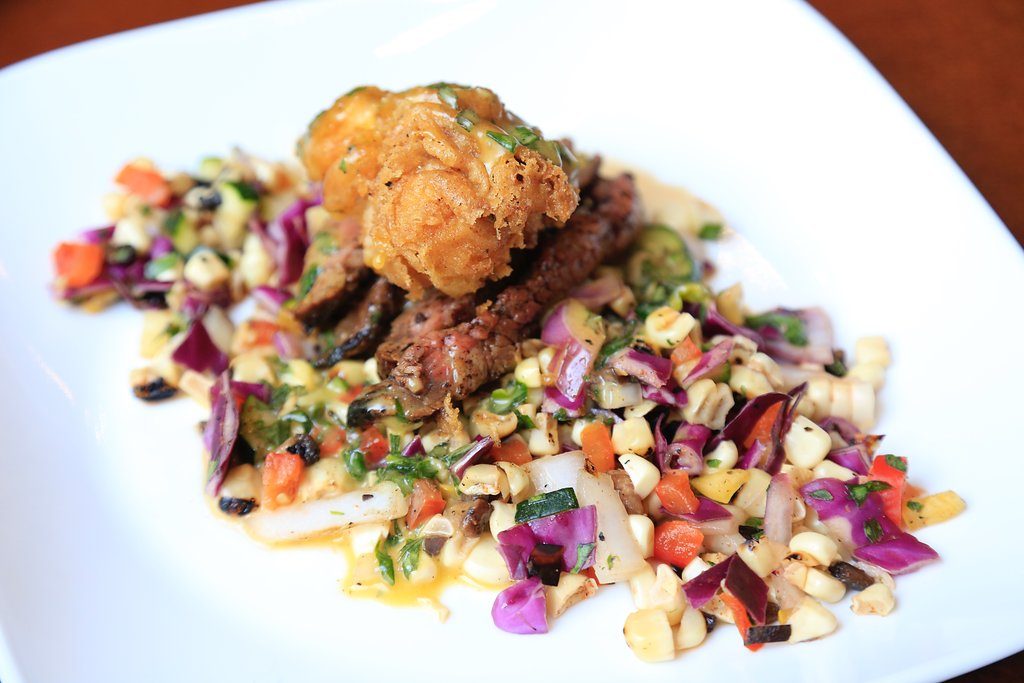 Chef Rose ended our lovely meal with a French Toast Napoleon, featuring layers of mascarpone and a berry reduction, topped with a bacon garnish and an orange, tarragon, and Grand Marnier drizzle. For my non-sweet-tooth having self, it was a great balance of summer sweet berries, smoky bacon, soft cheese, and orange syrup. It was definitely dessert, but wasn't cloying. If Chef Rose keeps this in her repertoire, it would be a genius move, and clients would have an amazing option for either dessert or brunch.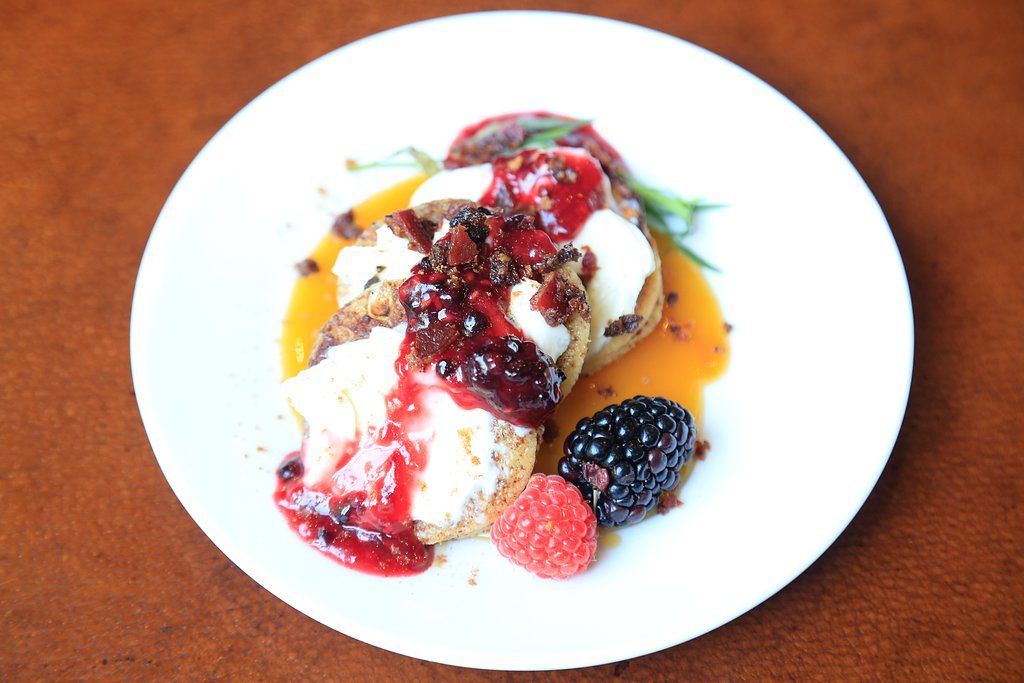 I would be honored to enjoy food from any of these women at any time. (In fact, I can predict I'm going to make an nuisance of myself asking for recipes from this event.) If you're a person who enjoys great food, and supporting local business owners, Atlanta residents in general would be hard-pressed to find better recipients of your patronage than these four women. These women, and the others who cook with them in the future, are creating places for themselves at the table of chef powerhouses, and they are going to make Georgia's food scene stronger.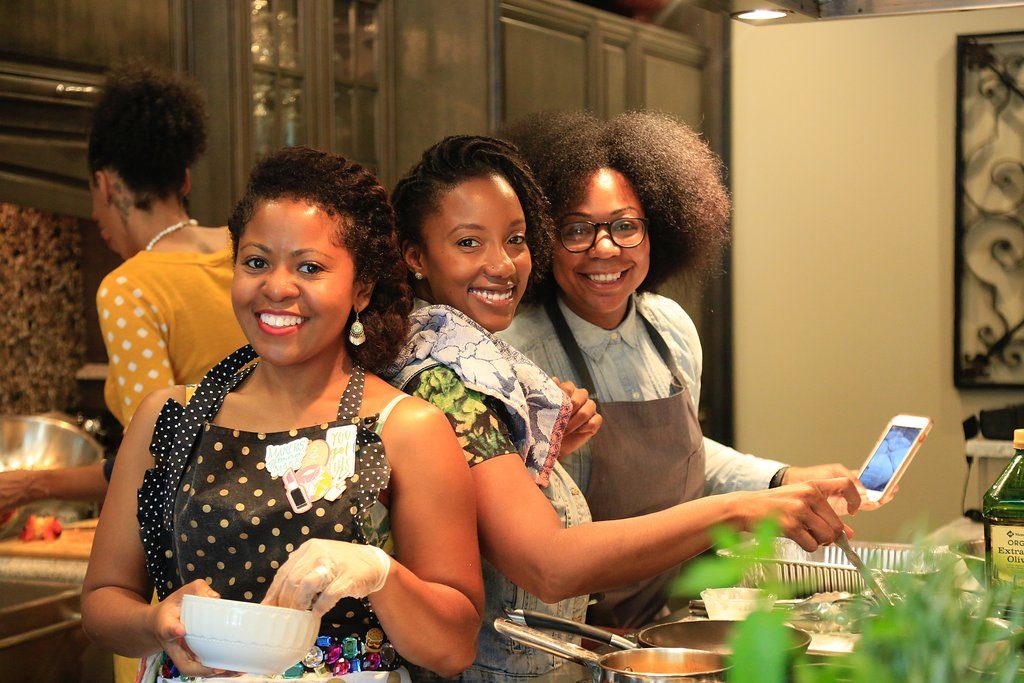 Follow @chefraziasabour, @chefrosecleermarie, @chefindia.co, @thedopestchef on Instagram for business inquiries and pictures of beautiful food.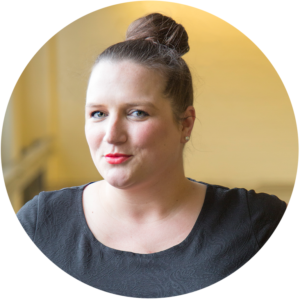 Please follow and like us: