When my fiancé and I began dating, he treated me to a spa getaway at Chateau Elan at least once month. Needless to say, I fell in love with him.  I also fell in love with one of my favorite places to visit in the entire state of Georgia:  Château Élan Winery and Resort.
Located 45 minutes away from Atlanta in Braselton, Georgia, Château Élan is Atlanta's premiere winery and luxury resort.  When we visit, we always spend the night. This amazing resort sits on 3,500 acres of lush land with a winery, golf, spa, and restaurants.  On this particular visit, he and I were visiting the latest addition, a restaurant simply called Marc.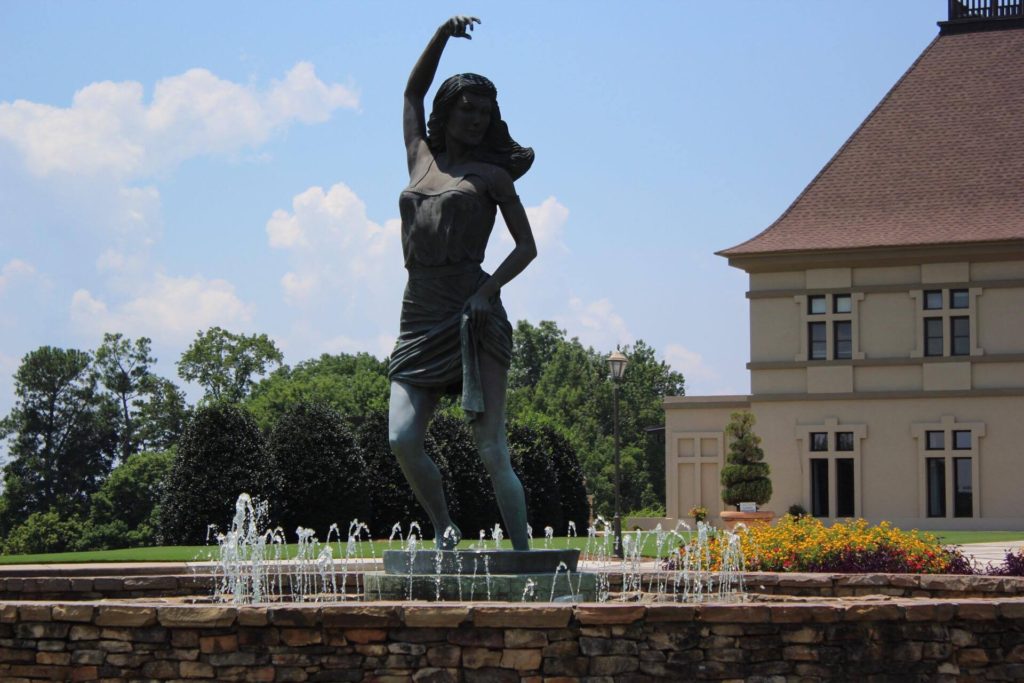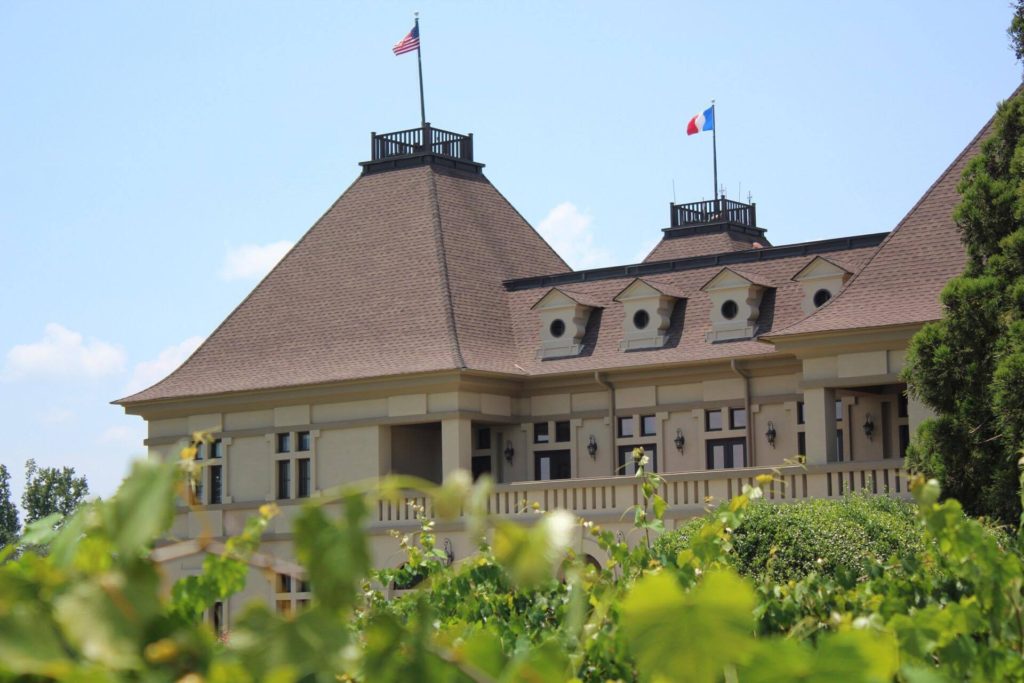 "Marc," which means a French, fiery spirit from the heart of the grape, takes pride in hand-curated menus and locally-sourced ingredients. The new restaurant is simply beautiful.  I love the decor with their soft, brown leather booths, classic Draper blue curtains, and bright space.  The restaurant also features two large private dining rooms with an open modern elegant feel.
Executive chef, Cameron Udick, has a menu that's modern with a spin.  I love that I can taste the hot and spicy flavors of Nashville in his cuisines. The wine is impressive and features some of Château Élan's classic wines on the menu.  Of course I started my meal with a glass of Rosè.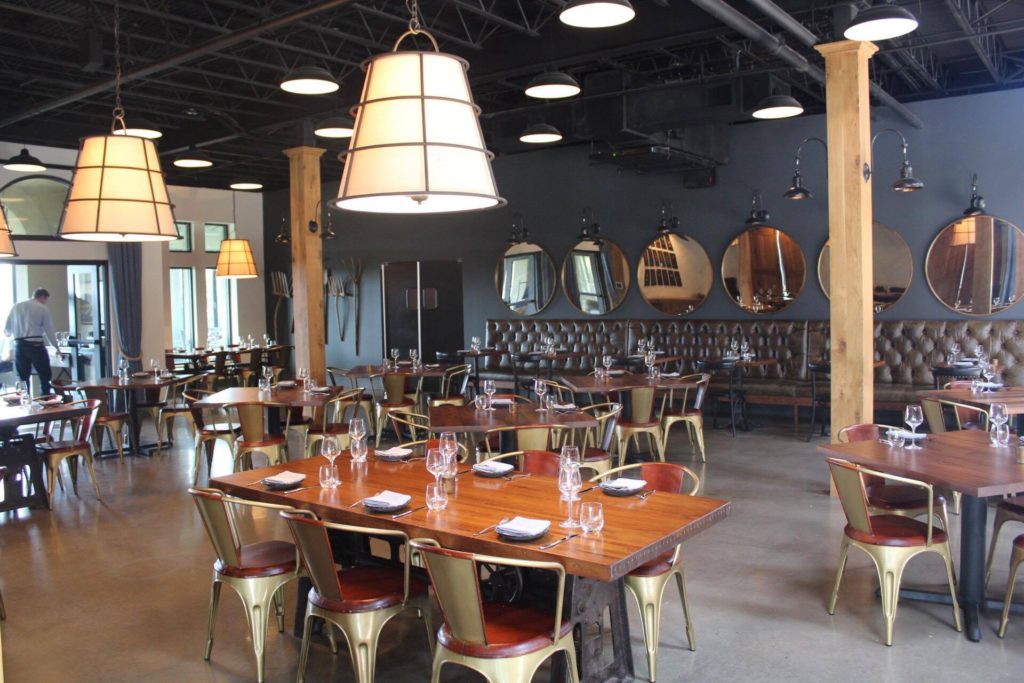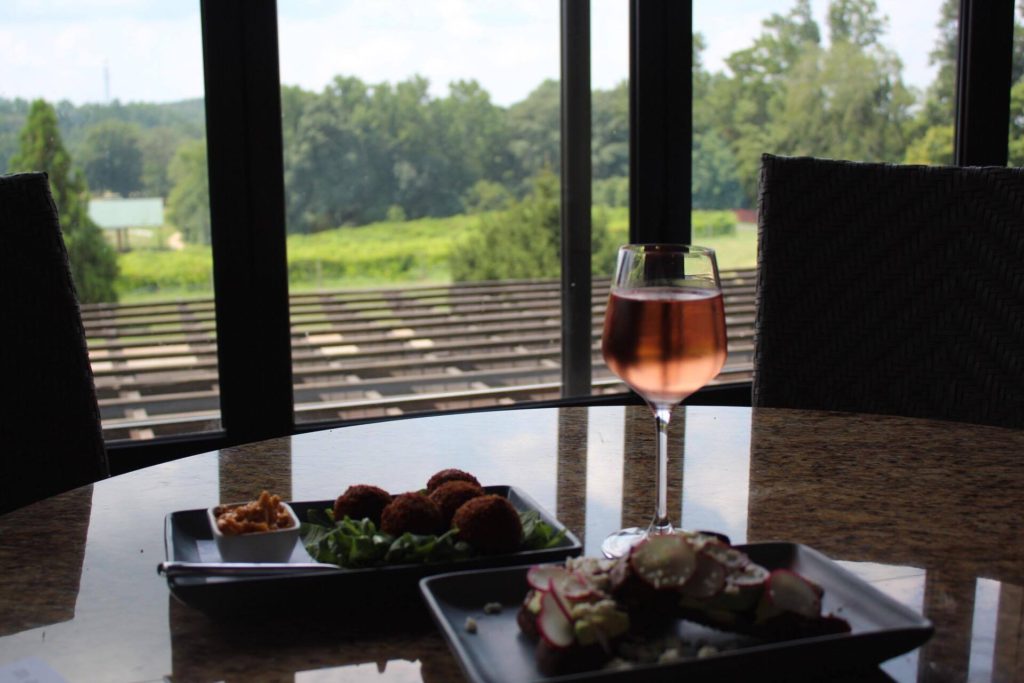 I am obsessed with avacado toast. So no matter where I am dining, I am going to order it.  Marc did not disappoint.  The avocado was served on pumpernickel toast, which was a first for me, and it won't be the last time that I try avacado toast on pumpernickel bread.  Topped with avocado, radish, and cotija, my toast was gone in 60 seconds.  I then ordered the short rib arancini.  I was interested to see how this dish was prepared. They are balls stuffed with risotto, braised short rib, and served with a side of pimento cheese.  The balls were lightly fried and full of rich flavor.  The pimento cheese was paired for dipping.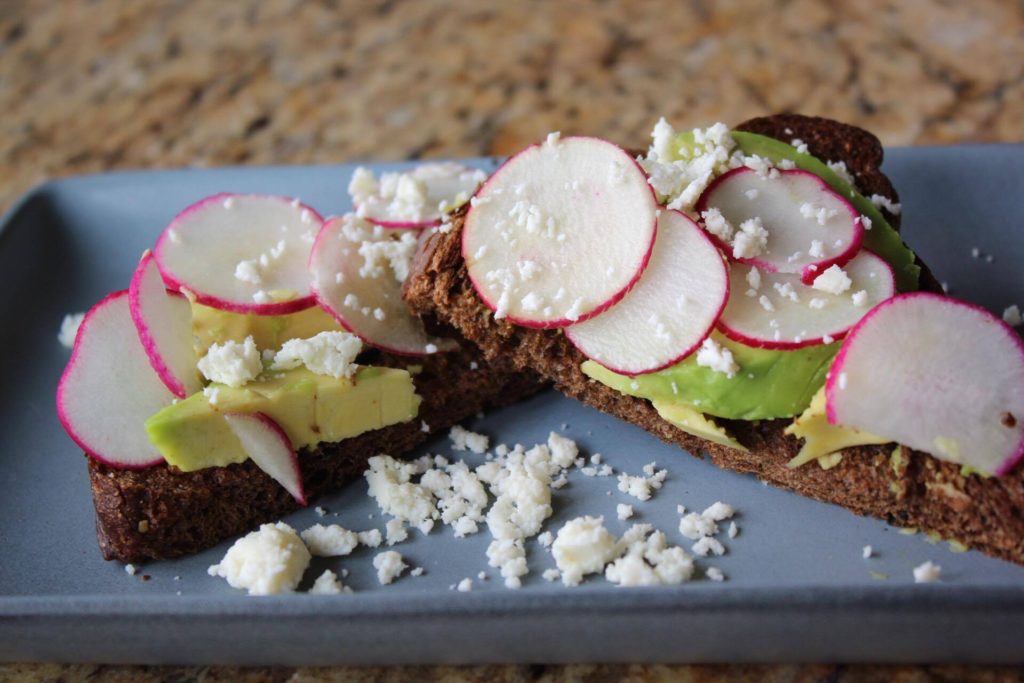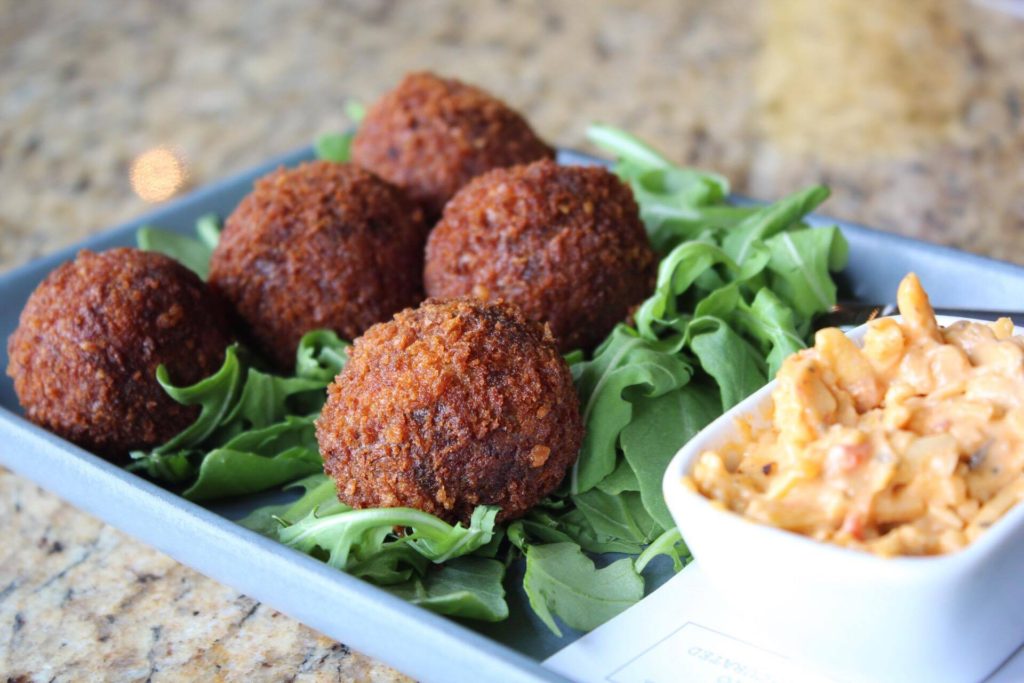 There were so many delectable choices for our entrees, but we decided on the buttermilk fried chicken and Brasstown beef tri-tip. The buttermilk fried chicken cutlet had the perfect hint of spice and slight crunch, which I loved.  This dish was served with a hoppin' john cucumber salad.  The Brasstown beef tri-tip was served with roasted fingerling potatoes, fried egg, and grilled tomato.  I'm a huge fan of eggs makes everything better.  We loved the egg overeasy atop the sirloin.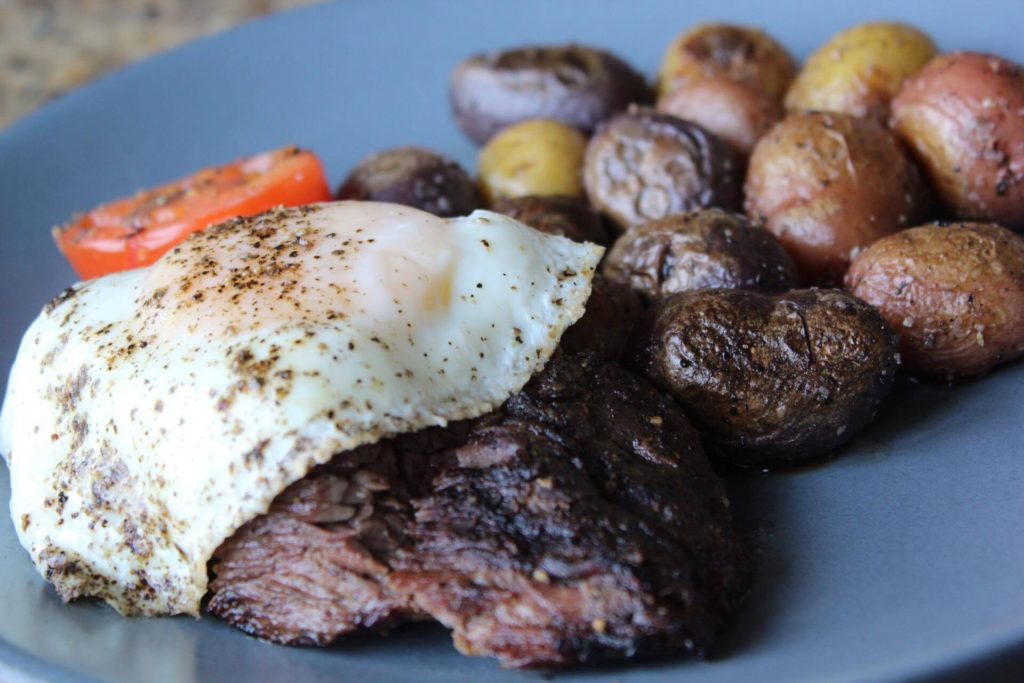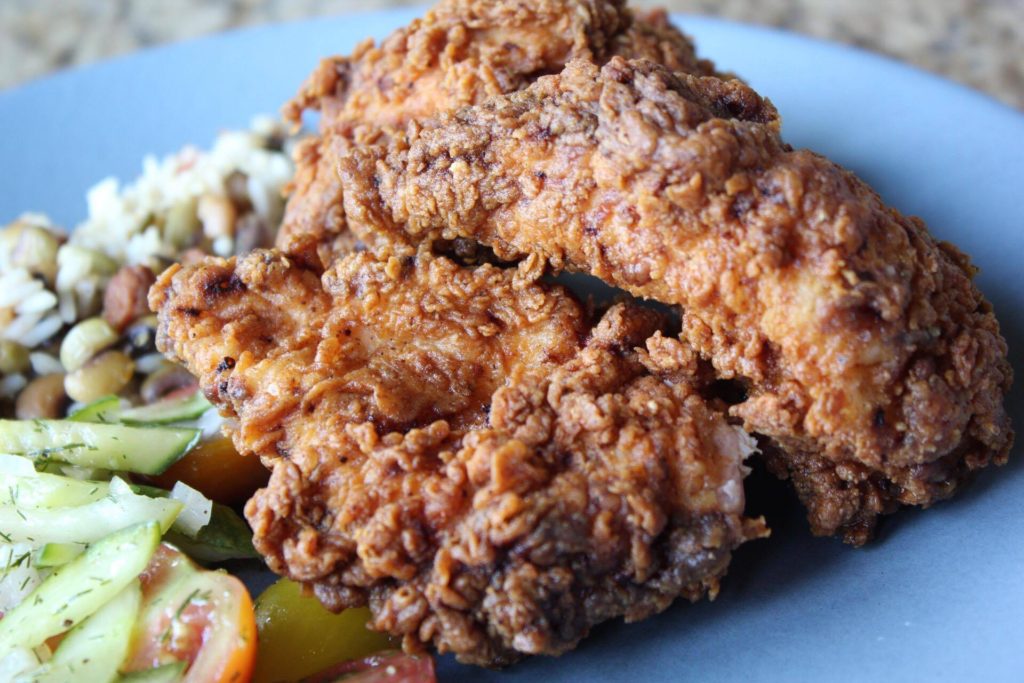 We were too stuffed for dessert.  I am thrilled to say that he and I had the most enjoyable lunch with the best view of beauty of the vineyard. Château Élan is perfect for a couples get away, a girls night out, or a great excuse to spend the day drinking and exploring the winery. No matter why or when you visit, you are sure to have a excellent time.